by Pye Jirsa of SLR Lounge and Lin & Jirsa
3 Must Have Wedding Photos You Want For The Album
When it comes to selecting photos for wedding albums, each photographer has his or her unique way of doing things. Some have a more templated approach, while others let the natural story from the day dictate the photos they choose.  But regardless of the approach, all wedding photographers want the wedding albums they create to be appreciated for the aesthetics, creativity, storytelling, emotion, and overall quality of the photos.  To help you get these results, and create a great overall wedding album, let's review 3 not-so-obvious wedding photos you want for the album.  
Of course, these photos should be captured in addition to the more traditional and standard photos in any wedding album, such as all major moments from the day, decor and detail photos, couples session, family formals and more.
1. Close Up Photos
Over 12+ years of training photographers, I've noticed a common "mistake" among many photographers.  Many photographers focus on wide and medium crops/compositions but forget to zoom in with their lens or physically get in close for the details of many scenes.  In other words, they often overlook the "tights" in the "wide, medium, tight" storytelling formula. 
Here are a few examples of tight shots:
This tip applies to every scene, including the ceremony site details as you see in the image below.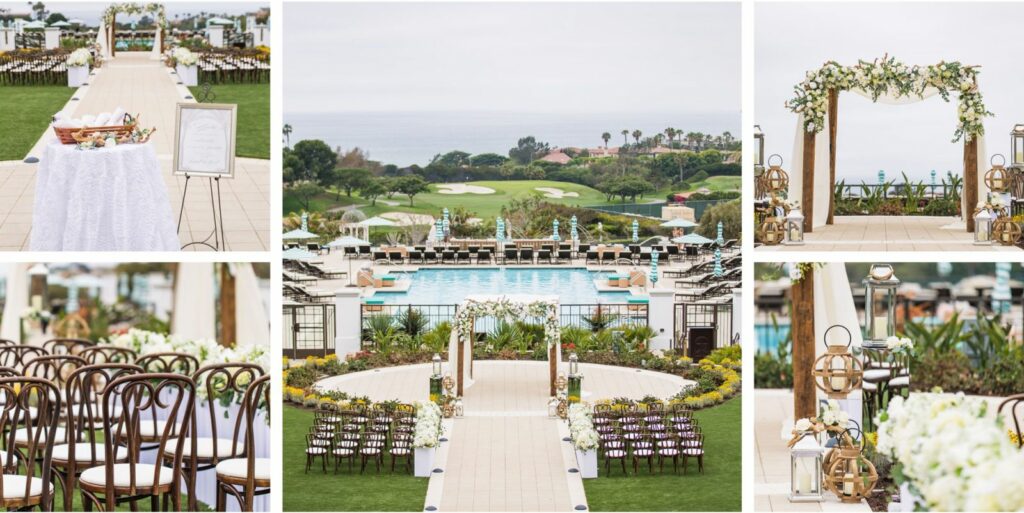 For more information about capturing wedding decor and details, we've created an entire course called "Photographing the Details" in our Wedding Photography Training System.
2. Recessional (Wedding Ceremony Exit) Kiss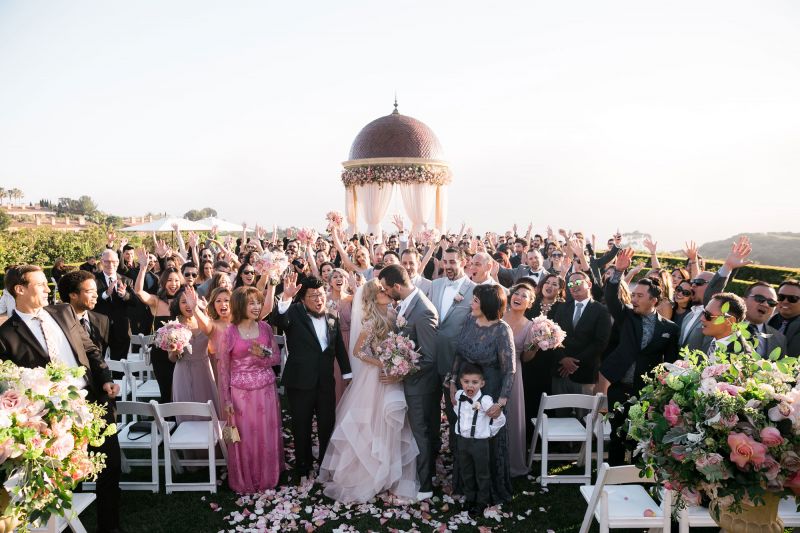 One of my favorite photos for the wedding album is the wedding recessional kiss at the end of the aisle.  This is often one of the best photos from the wedding day because it combines the emotion and joy of the wedding ceremony with the happy faces of all of the wedding guests.
This photo makes it into 99% of the wedding albums we create when captured.  But in order to capture this type of image, the couple usually needs to be cued by the photographer.  In fact, it's worth mentioning and discussing this photo during the wedding talkthrough prior to the wedding so that the couple can prepare something unique like a dip, lift, or kiss. For more info, we've created an entire article on wedding recessional tips.
3. Night Photo or Reception/Reception Group Photo 
A wedding album, much like any other book, benefits from a solid conclusion, i.e. a photo that wraps up the story.  For us, this image is often a night time "sneak away" shot of just the couple.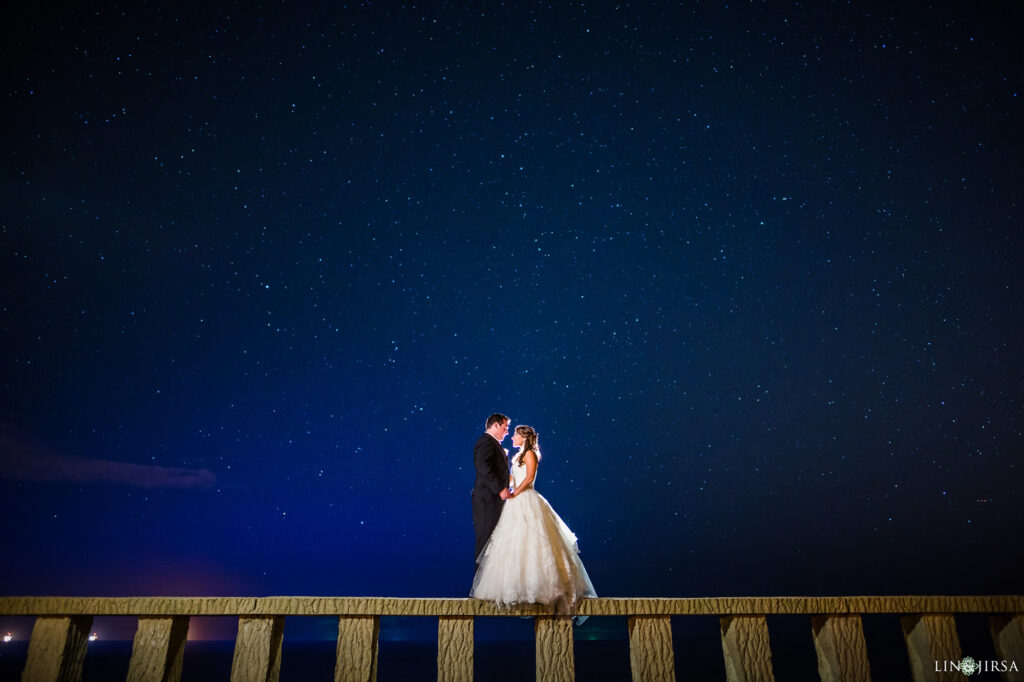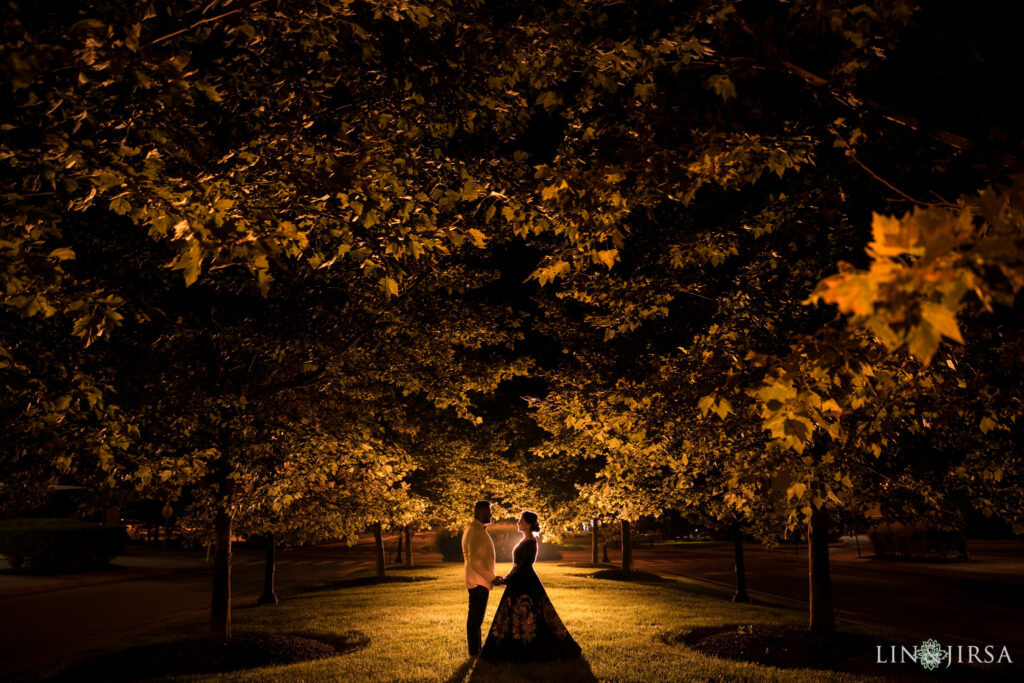 You should test and pre-light this photo prior to bringing the wedding couple out so that they don't get pulled away from their wedding reception for too long.  Also, as with the recessional photo mentioned above, discuss this photo in your pre wedding talkthrough so that the couple knows what to expect. To learn low light and flash photography, you may be interested in our Flash Photography Training System.
Alternate Ending Photo
If the timeline doesn't make room for a night time sneak out, then another great option is a large group photo on the dance floor with all of the guests.  These types of photos create a beautiful conclusion to a magical evening, even if they aren't necessarily the last photo taken from the night.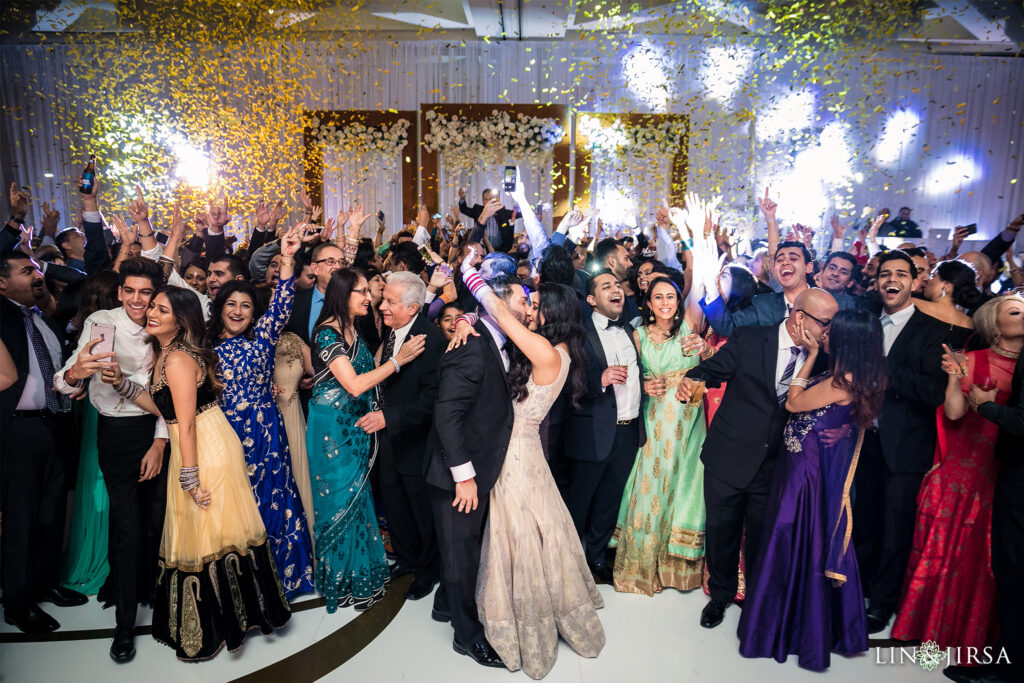 Conclusion
For many wedding photographers, the album is the final end product and the primary focus of the entire wedding photography experience.  This is what some call "shooting for the album," which is a less-is-more approach to wedding photography that focuses on creating a set of cohesive, print-worthy images that tell the story of the wedding day. If this aligns with your style, we hope that adding the 3 images above will help you tell a more compelling story and create better albums full of images and memories that the couples will cherish for years to come.
For more wedding photography tips and tutorials, we invite you to check out our wedding photography workshops within SLR Lounge Premium. You can find more of our client work on the Lin and Jirsa website.
Do it all & Design with Fundy Designer! 
New to Fundy Designer? Get started with our free trial! Ready to try the latest version of Fundy Designer? Click here to purchase or upgrade to Fundy Designer v10!