When a couple hires you as their photographer, they entrust you to highlight the most important parts of their big day. From the getting ready, to the first look, to the ceremony, to the reception, there are so many unforgettable moments to capture. These are moments that will contribute to the story you tell with the images you take throughout the day, which you can then add to the wedding album.
One of the most important moments for the bride is her portraits. Every bride has her own individual personality, style, and body shape, and it is your job to pose her in a way that highlights these things in every shot. To help you make each bride look their best, we reached out to wedding photo editing company ShootDotEdit, (who sees plenty of bridal portraits!), to find out the top posing tips for the bride.
During the bridal portraits, posing is a crucial aspect of creating stunning photos the bride will love. Although every bride has a different shape, there are specific ways to pose her so she feels and looks her best. To get you started on proper bridal posing, here are 6 specific posing tips inspired by pros Jen Rozenbaum and Roberto Valenzuela, along with image examples from Style & Story Creative!
1. Adjust Her Neck and Shoulders
During your shoot, if the bride's chin is pointed upward, her neck may look unnaturally long. If she looks down too far, she has the potential to create a double chin or no chin at all in the image. Have the bride put her chin out and slightly down to create definition in her face and neck.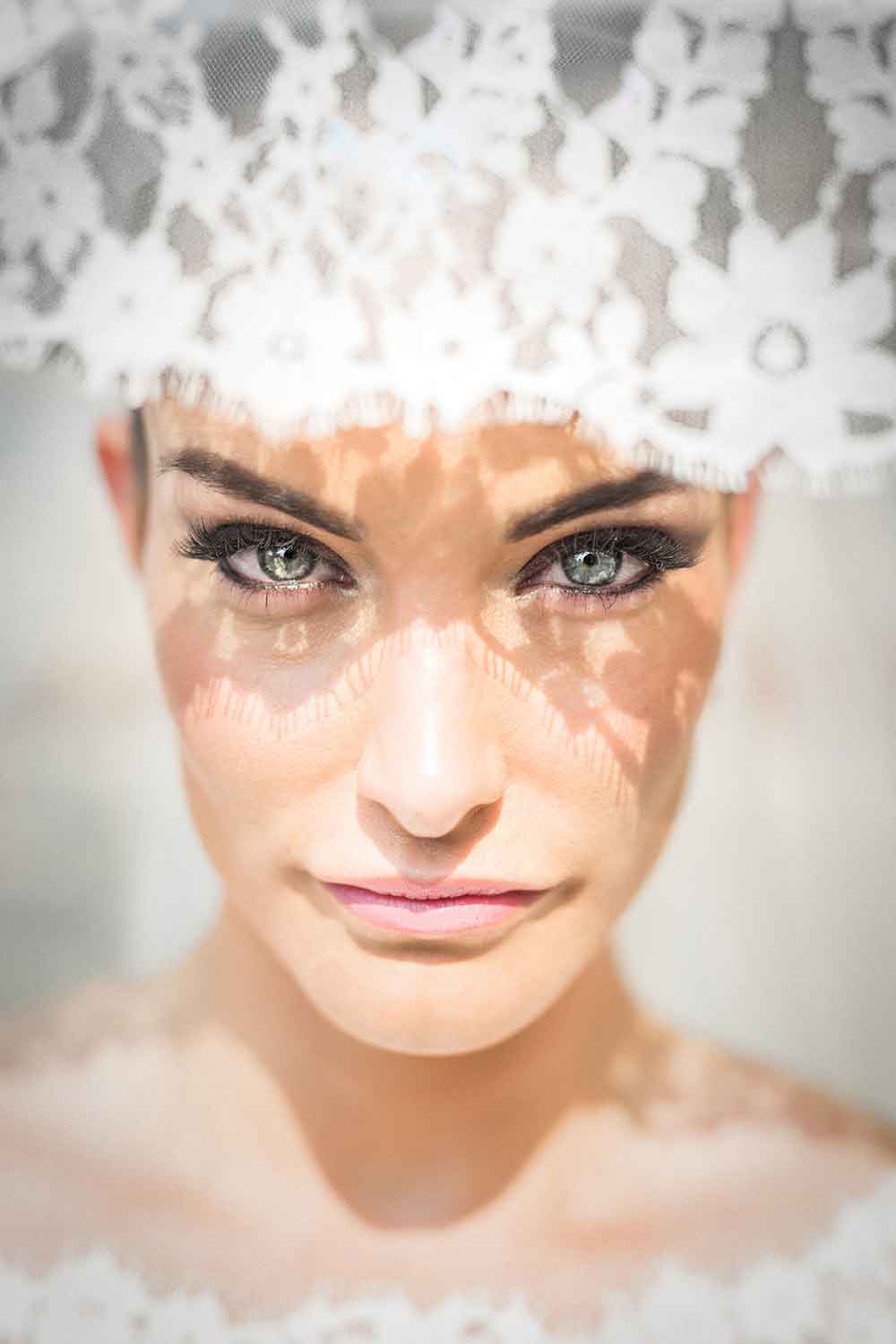 The bride's shoulders can also be challenging to photograph if the right poses are not in place. Have your bride push back her shoulders to change her posture and to create better body language for the image. If she has larger or broad shoulders, turn them slightly away from the camera.
2. Position Her Elbows and Arms 
Brides love their arms to look slim and flattering, so the placement of them are important for every pose. Try using her arms to mimic the shape of her body. This prevents them from looking larger in the shot. She can also pull her arms slightly away from her body to achieve a slimmer look.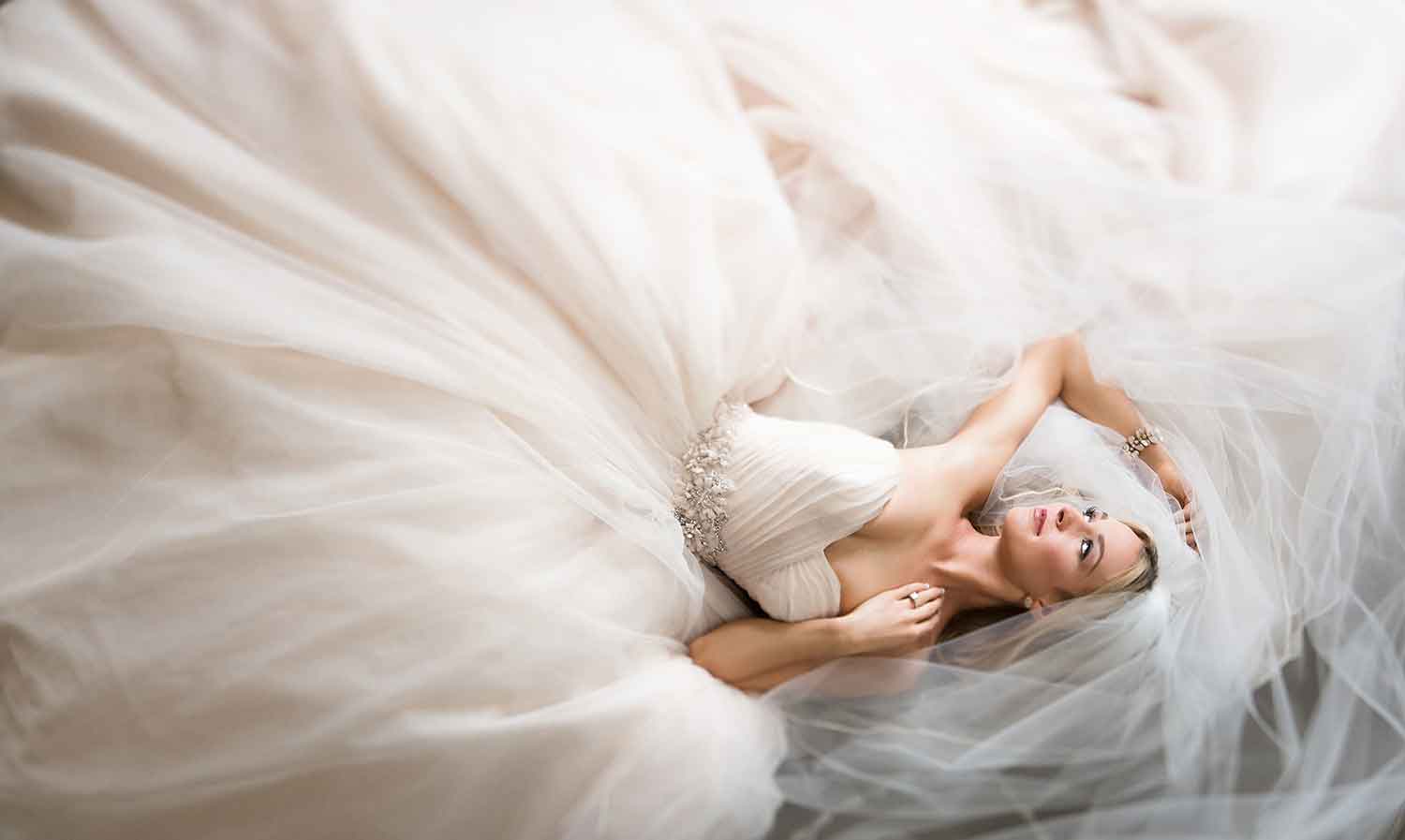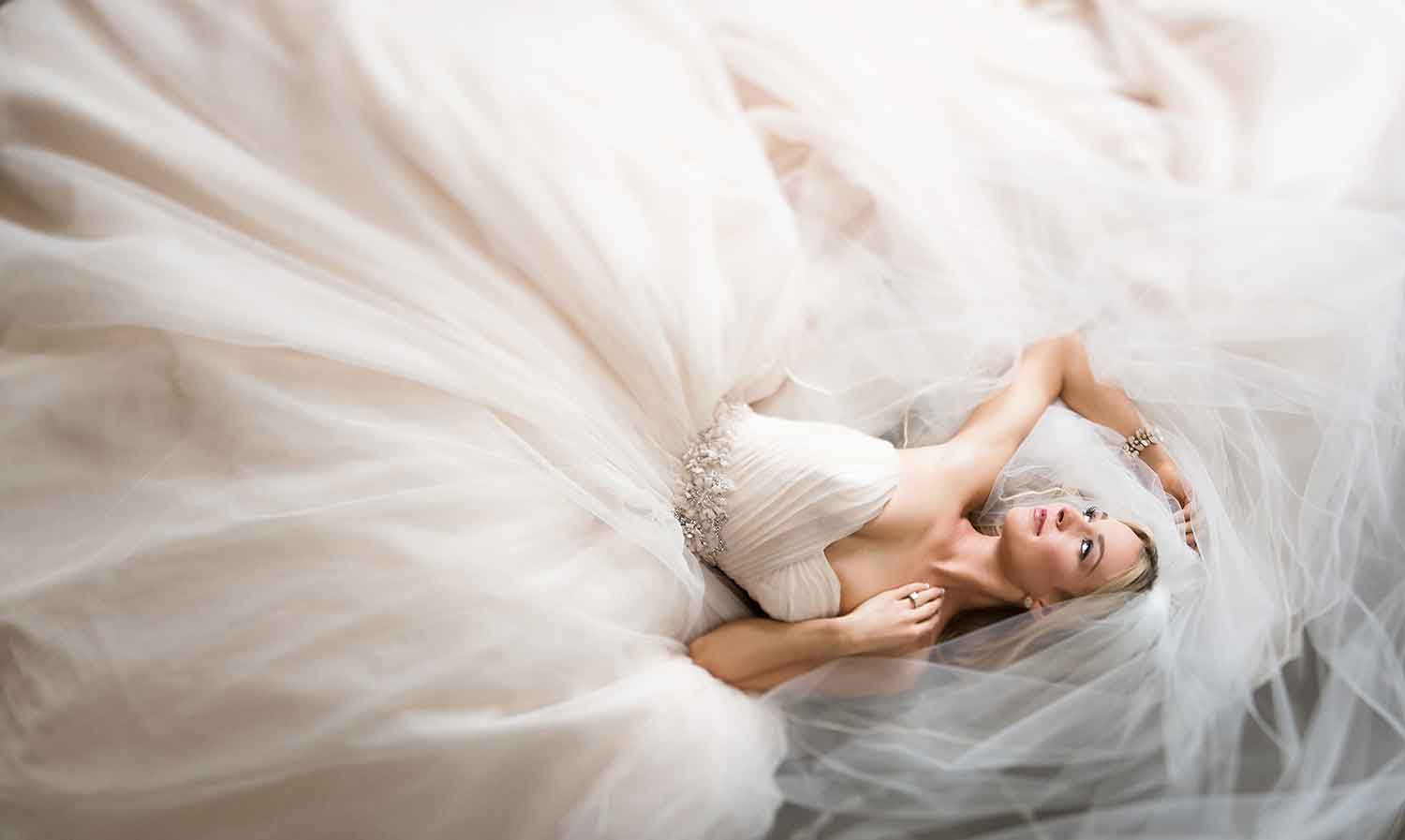 Another important aspect to keep in mind is to avoid cutting off the arm in the image. If only the bride's shoulder is visible in the image, it could create confusion and may not be as strong. The arms create interest and provide lines that accentuate the bride's body shape.
3. Give Her Hands Something to Do   
It can be challenging to know how to properly place wrists and hands when it comes to posing. Positioning the bride's hands in the wrong spot could cause an unflattering image. You can also change the position of the hands so they are not the center of the image.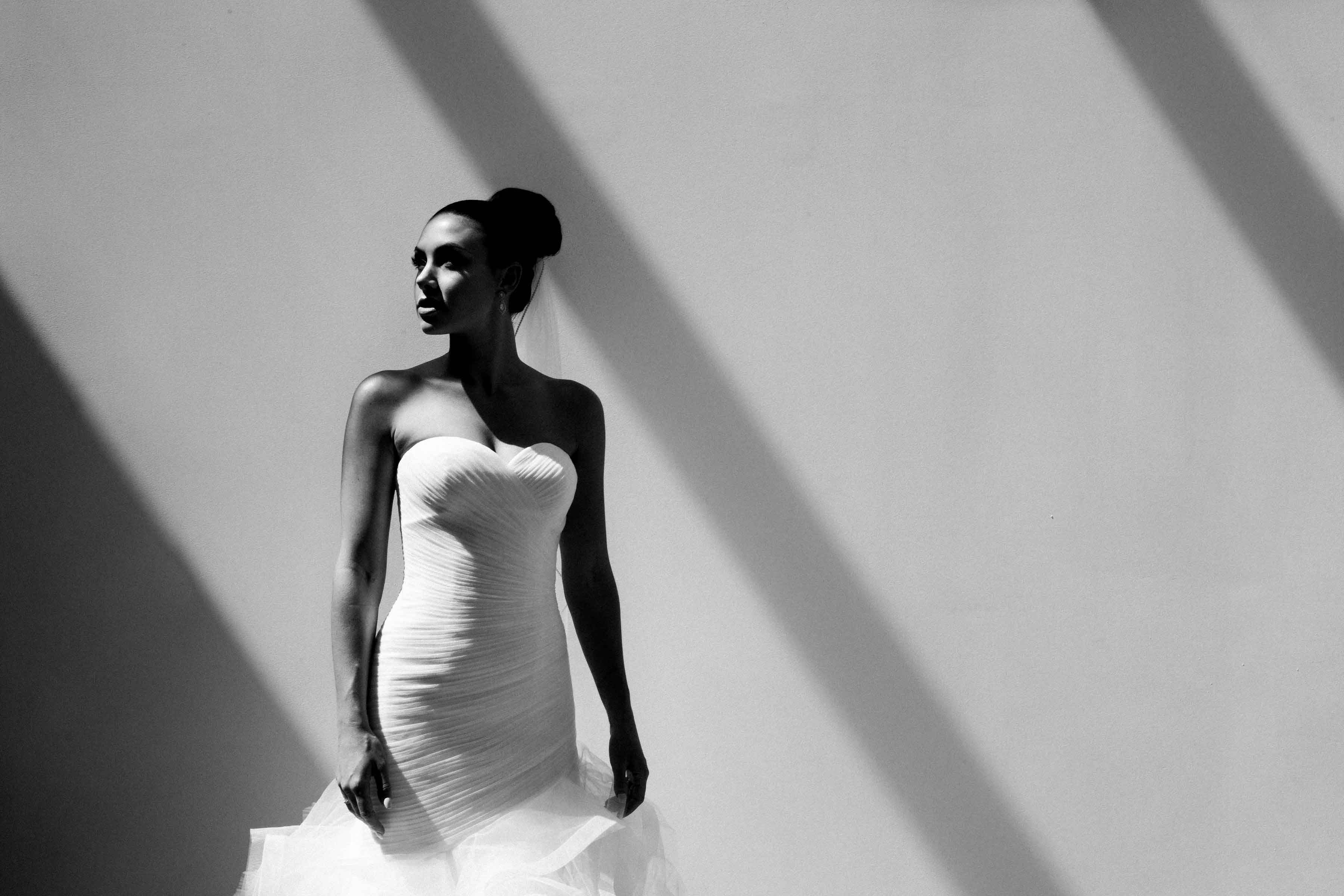 Be sure to remind your bride to relax her hands and fingers. It is helpful to give her something to do with her hands. Provide her with a prop or have her hold the sides of her wedding dress. When the hands are doing something, they will assist in creating an interesting pose.
4. Notice Her Waist and Hips
It is easy to tell a bride to place her hands on her hips, but did you know that there is a better place to tell her to position her hands to make her look even more flattering? Rather than the hips, have her raise her hands up to her waist – this will help accentuate her figure. Angles can be important when it comes to shooting the bride, so creating a certain pose that flatters her waist will make the rest of her body look good.
The position of the bride's hips is important to master to create curves to help her feel feminine. Have her push her hips away from the camera to make them look smaller, and to define her stomach and lengthen her torso. Keep in mind that as she pushes her hips back, she should also raise her chin to keep her body in proportion.
5. Show Her How to Pose
To help build confidence throughout the shoot, it can be helpful to show your clients how you want them to pose. As an example, boudoir photographer Jen Rozenbaum does this with her clients to help them feel more comfortable.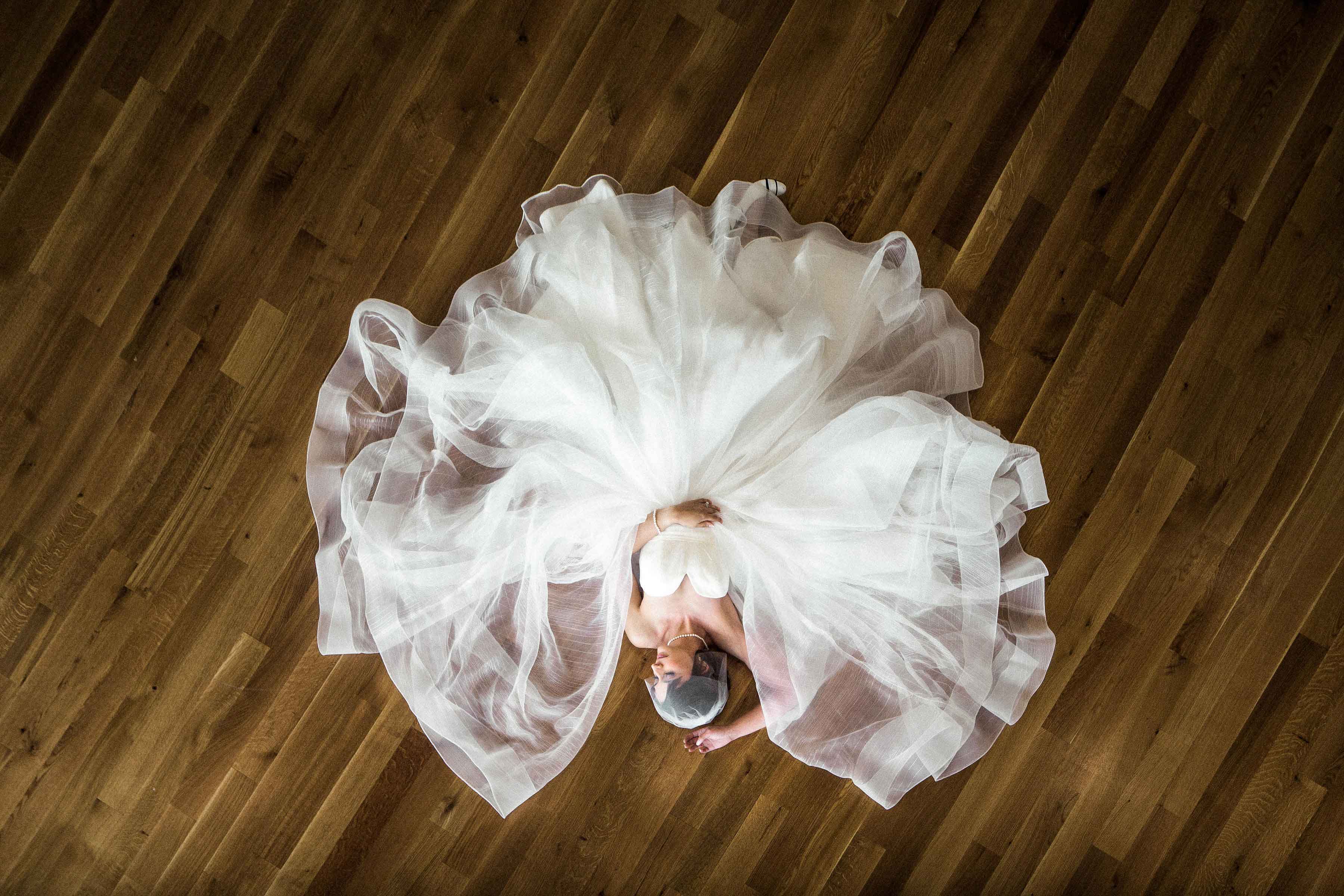 Since most clients are not used to posing in front of the camera, they may be nervous to try some of the poses you suggest. Help them relax and trust you by showing them exactly how you want them to pose. This gives them confidence in the poses you suggest, and they will know that you are there to help them.
6. Create Lines for Interest
As you focus on each part of the body, you create lines and intrigue for the image. If your clients have poses which are stiff, the overall impact of the images may suffer. Your client's body parts should flow together when you pose them. When you pose your clients, especially their arms and legs, make sure you create lines to draw the eye in a positive way.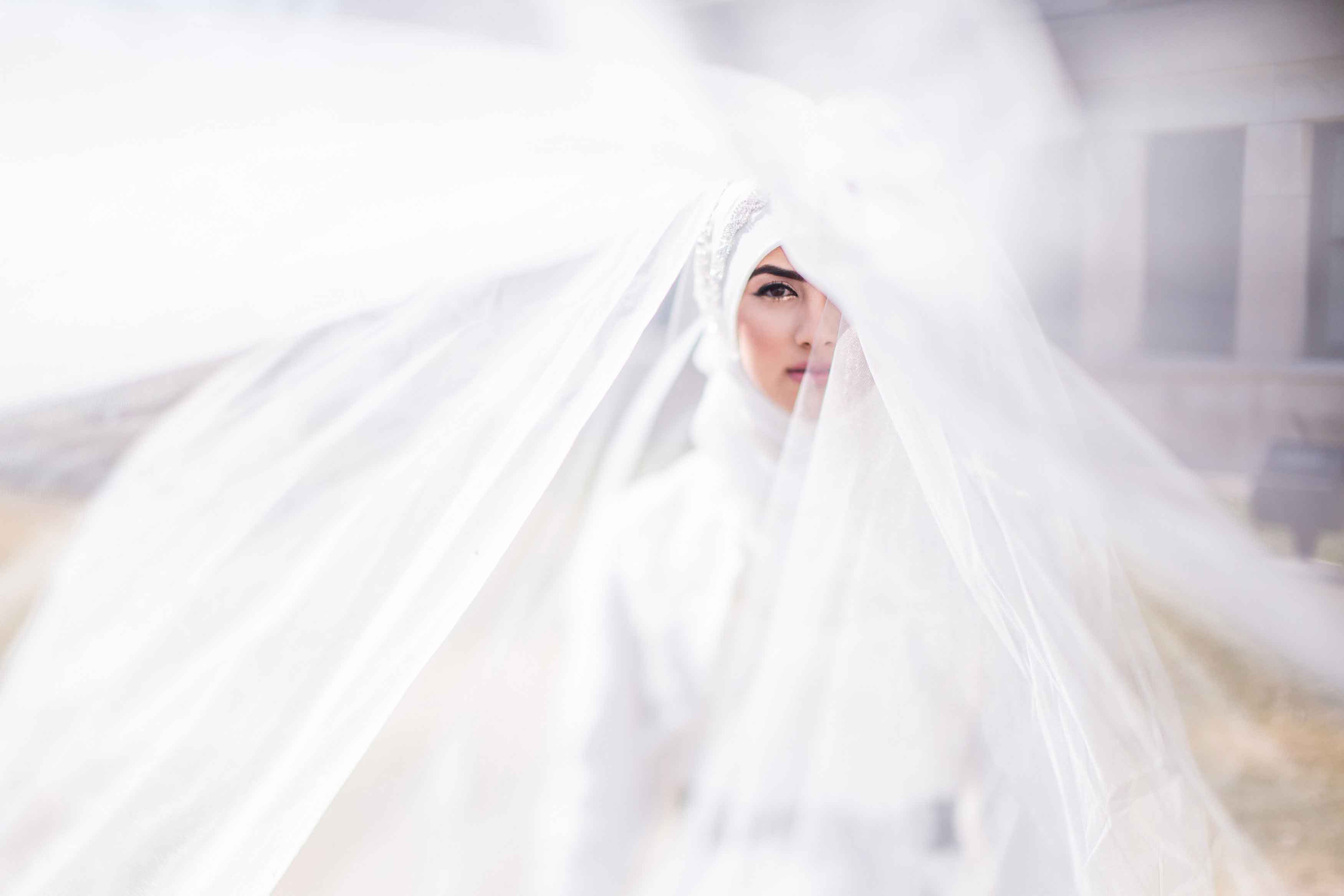 When you use proper posing during the bridal portraits, you provide the bride with confidence. As she gets more confident, the poses you set will feel more natural and her genuine expression will shine through in the images. These are perfect moments to contribute to the overall story of the wedding day, which are great additions to the album!
The bridal portraits are not the only situations where you need to use proper posing techniques. How can you master posing throughout the wedding day? Download our Posing for the Wedding Photographer Guide to discover actionable tips and tricks you can use on your next shoot!
About ShootDotEdit:
ShootDotEdit is the first choice color correction and post production solution for the pro wedding photographer, and everything they shoot. They provide turnaround time as fast as 48 hours. ShootDotEdit Customers now receive Extra, a complimentary gallery hosting and storage service designed to sell more prints for you with zero commissions.