Fundy Designer offers a variety of stunning stock rooms for showcasing your wall art. However, there are times when clients would prefer to see their photos in their own personal spaces. With Fundy Designer, you can easily present your clients' wall art in their individual rooms! Allow your clients to visualize their images and bring their wall art to life. Read below for three simple steps on how to add a client room preview, and watch your sales grow!
1. Have Your Client Photograph Their Room
Making sure your client takes good photos of their wall is important. Remind them to use the horizontal mode since Fundy Designer is displayed horizontally on the computer. Also, suggest including the parts where the wall meets the ceiling and the floor.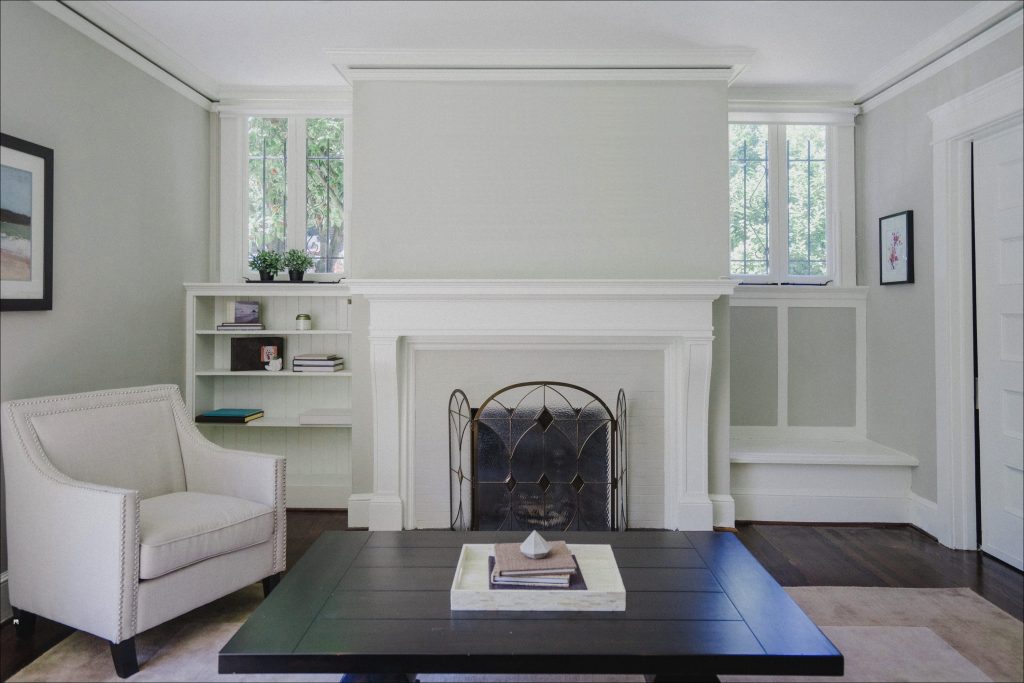 They will need to inform you about the size of objects placed against the wall. In some cases, this object could even be the wall itself, since most ceilings in the United States are 8 ½ feet tall. This measurement may vary in other countries.
The Design Library features Client How-To cards that are printable or can be shared via PDF. These cards offer step-by-step instructions to help guide your clients in capturing accurate photos of their walls.
To access the Design Library, navigate to 'Cards' and apply the 'Client How To' filter. For more information on designing cards, refer to this blog post.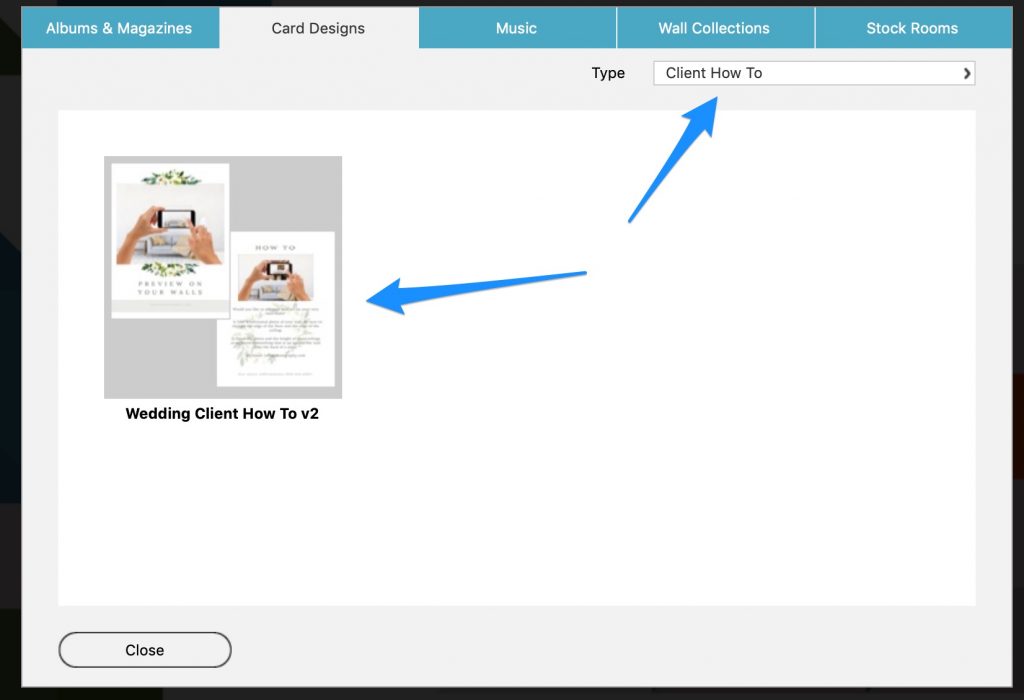 2. Import the Room into Fundy Designer
Once your client sends the photo, make sure it's in .jpg format, as some newer phones use different formats. Open Fundy Designer and click on the 'Room' icon, then select 'Import Room.'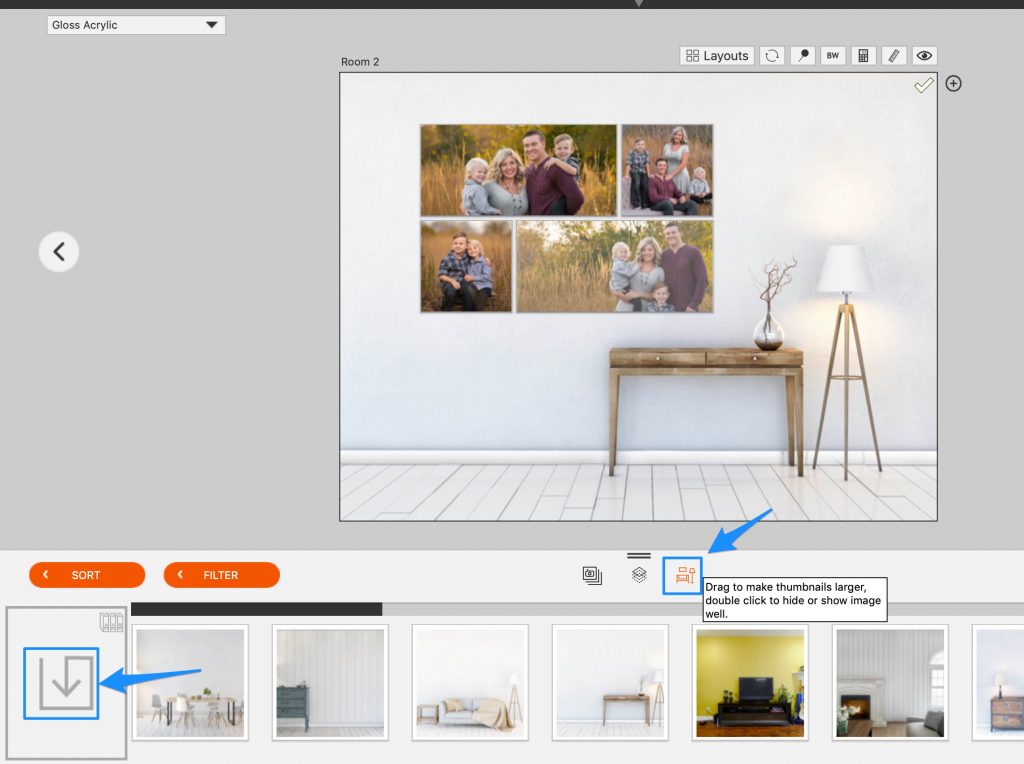 When the room appears, use the black line to measure items and enter their dimensions. In the next step, roughly draw a square where you want the wall art to appear and then drag and drop.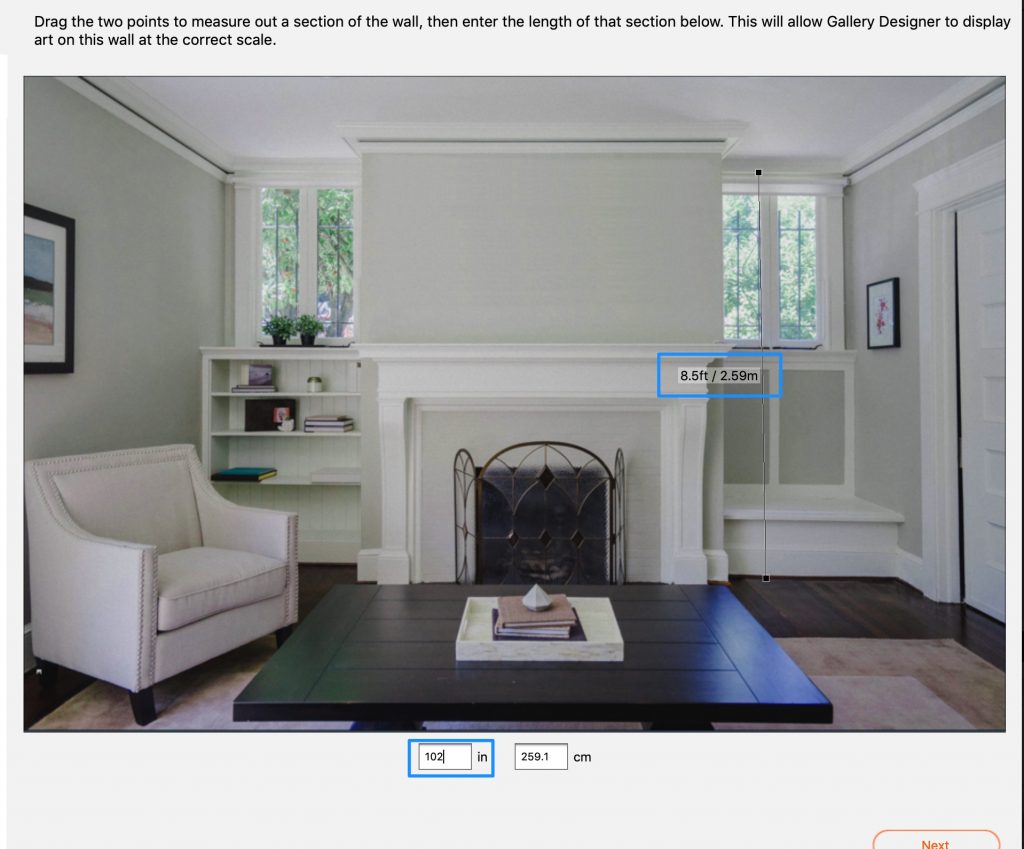 Since this is a client room, toggle the option to store this room only for this project in the lower right corner.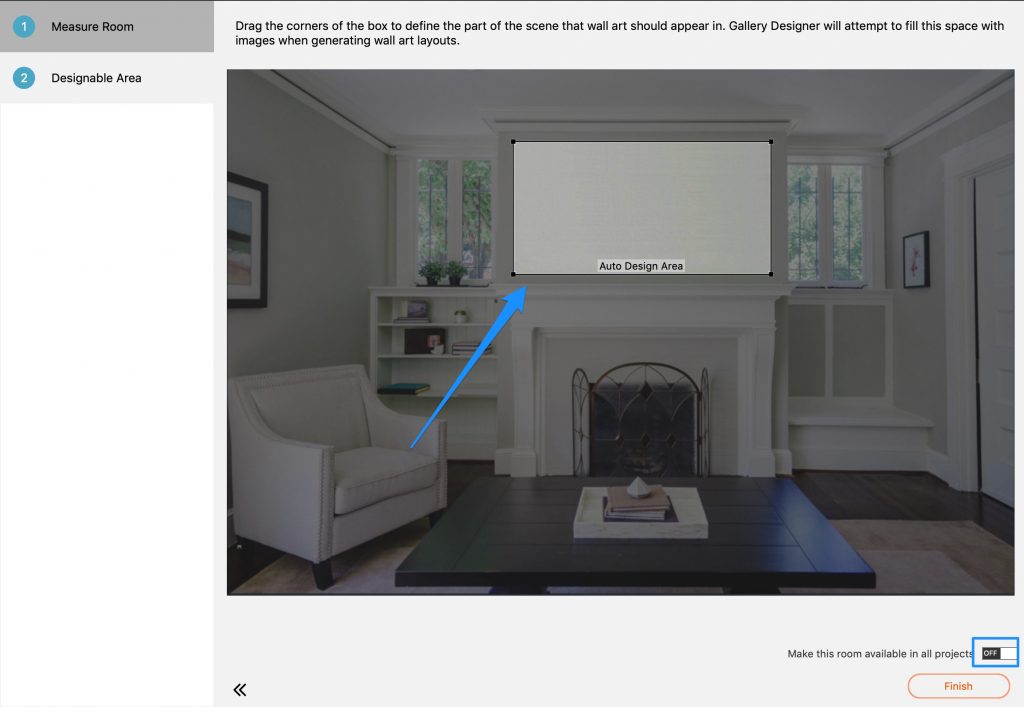 3. Now Design!
After uploading the room, you can now design wall art to appear at an exact scale in your clients' very own home! Many photographers showcase their designs in stock rooms for a cleaner look and use the client room only to confirm the correct size in the end. However, some clients prefer to see their wall art in their own home to help envision the final product. Who can resist wall art after seeing it in their very own home?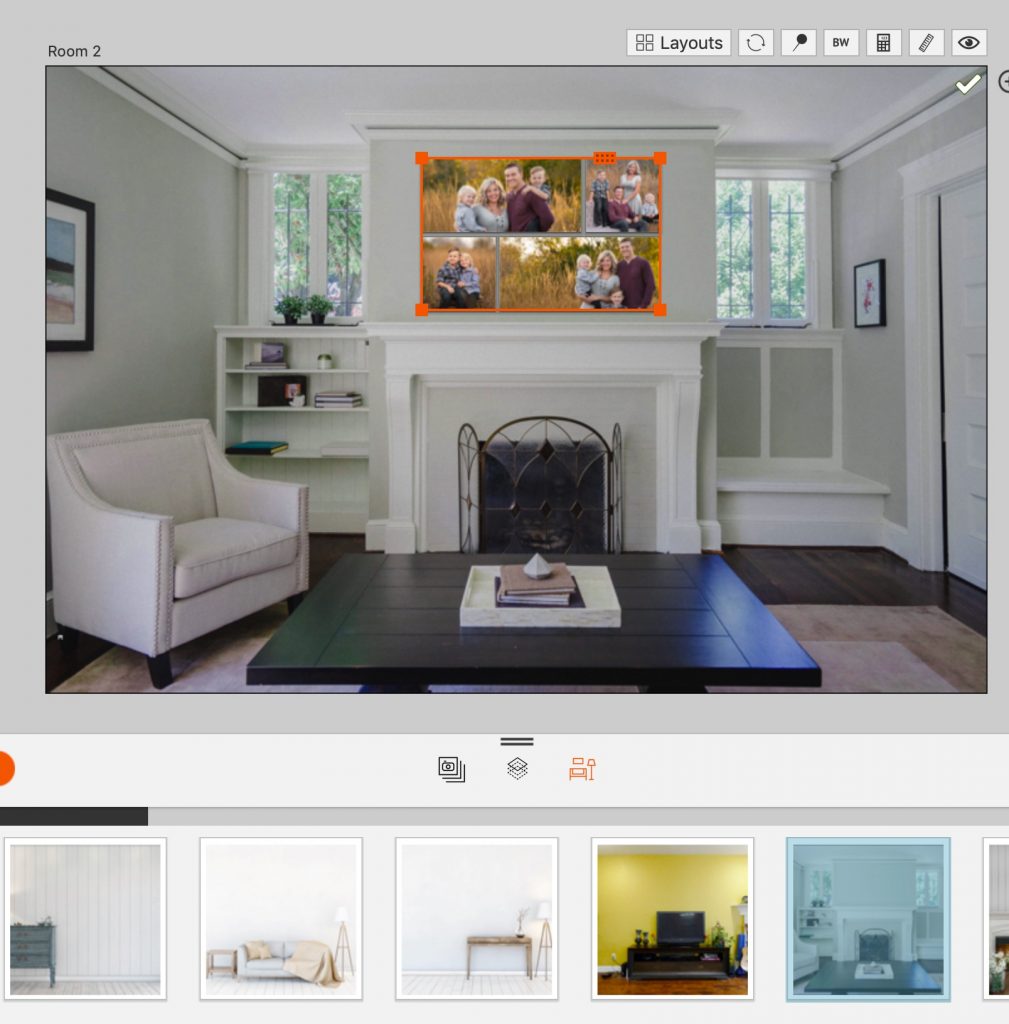 Do it all in Fundy Designer!
If your Pro Enhancements isn't active and you want to add the design library and other powerful tools to your account, click here. New to Fundy Designer? Get started with our free trial! Ready to try the latest version of Fundy Designer? Click here to purchase or upgrade to Fundy Designer v10!