Fundy Designer gives full control over color backgrounds, color blocks, text and overlays. This blog post will show you how to apply and change colors using your computer's color picker.
Where You Can Change Colors
There are many places where you have control over color in Fundy Designer, here are the most popular.
Album Background Color
At any time you can change the color of an album spread. Choose the background color icon to open the color picker.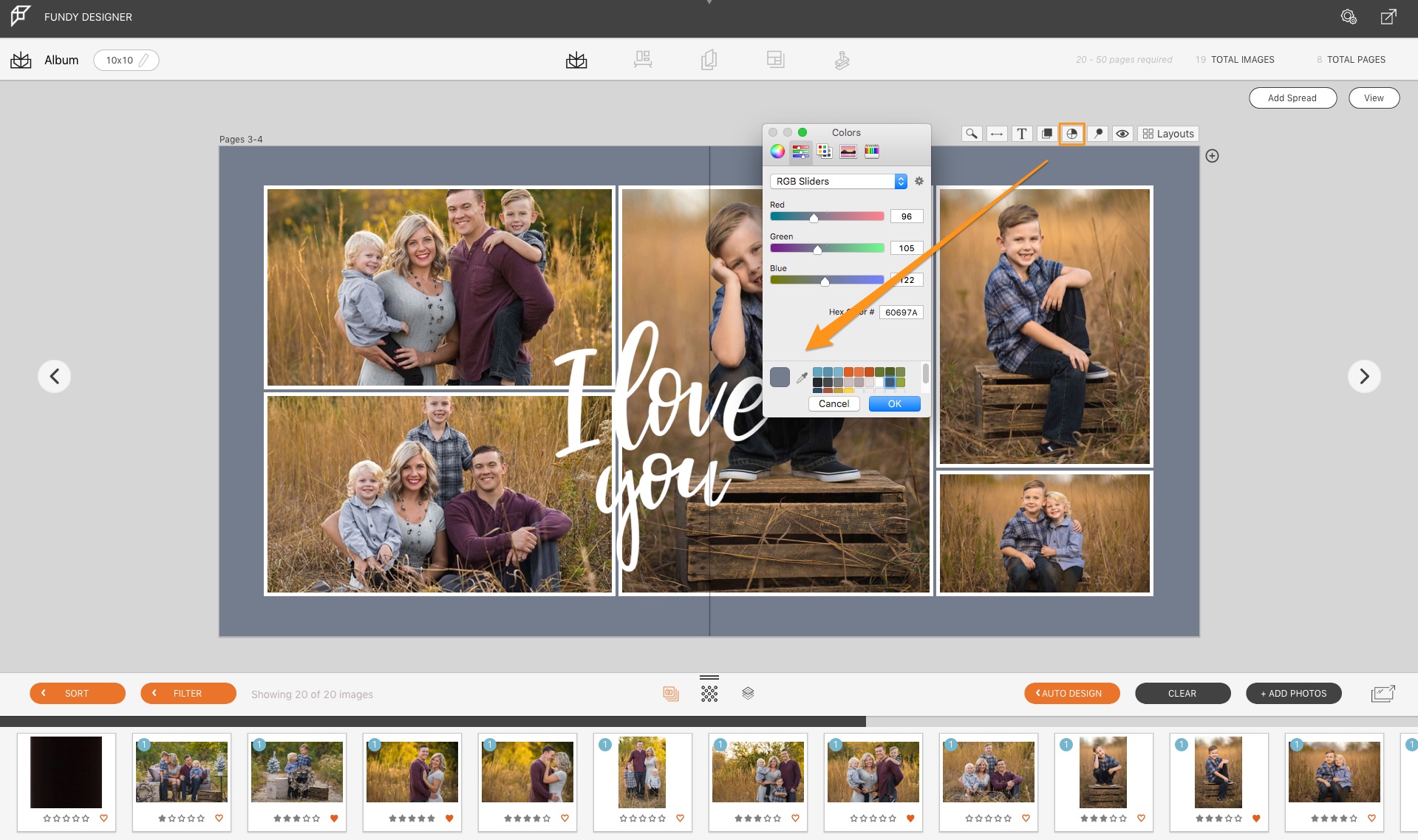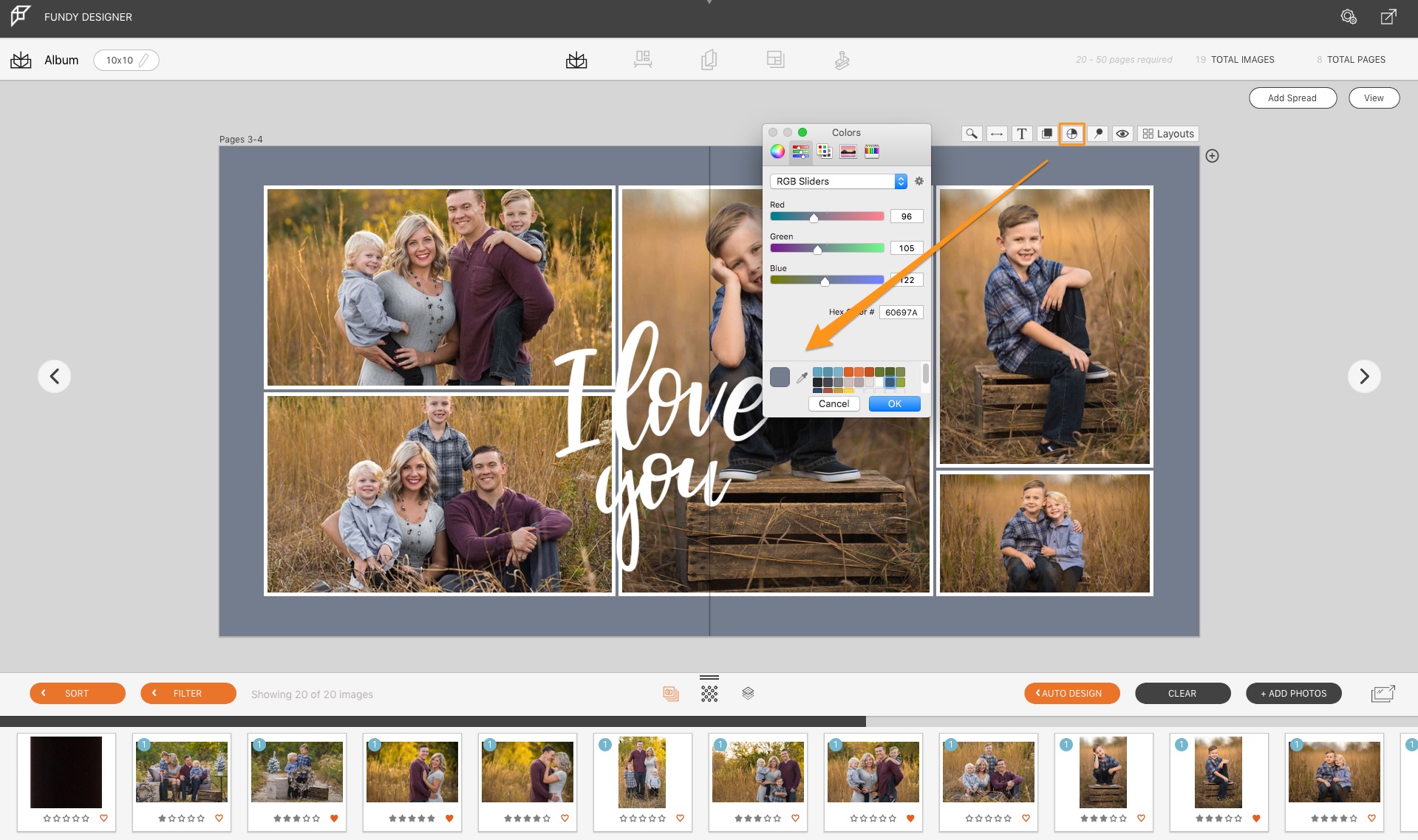 Global Album Background Color
You can also globally set all backgrounds to another color in one function. You can find the global background color under the settings icon.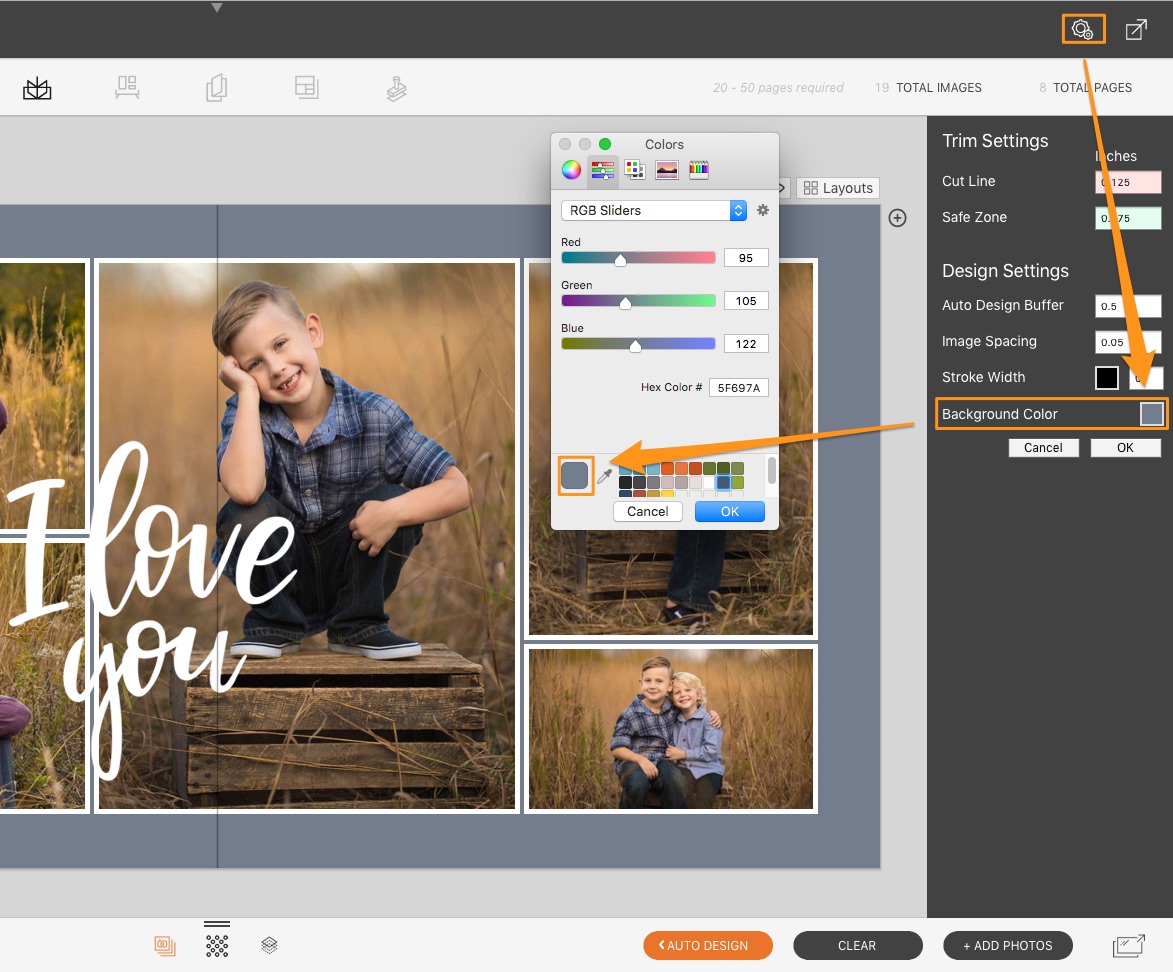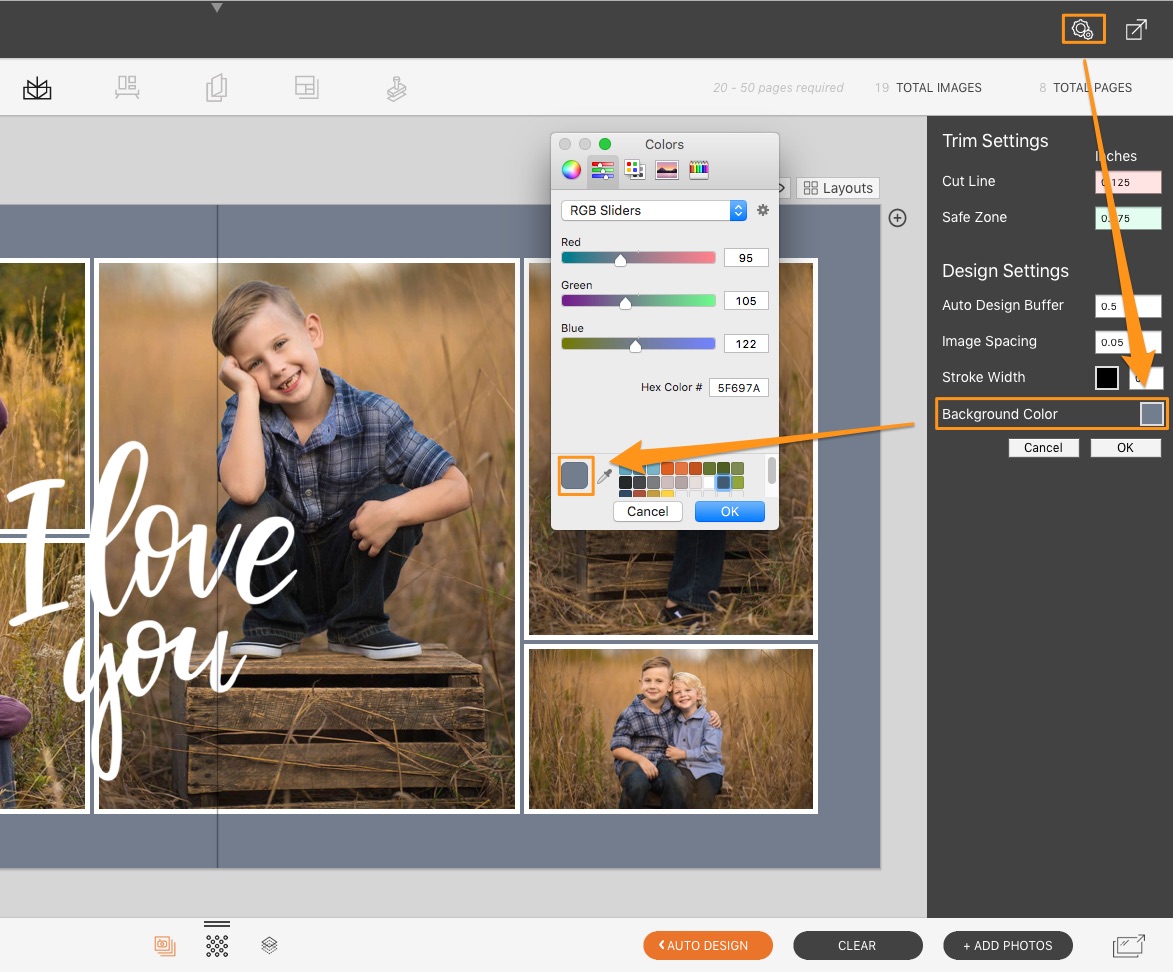 Photo © Studio 22 Photography
Stroke Color
If you want to add strokes around your images, you can do that in the Drop Zone icon.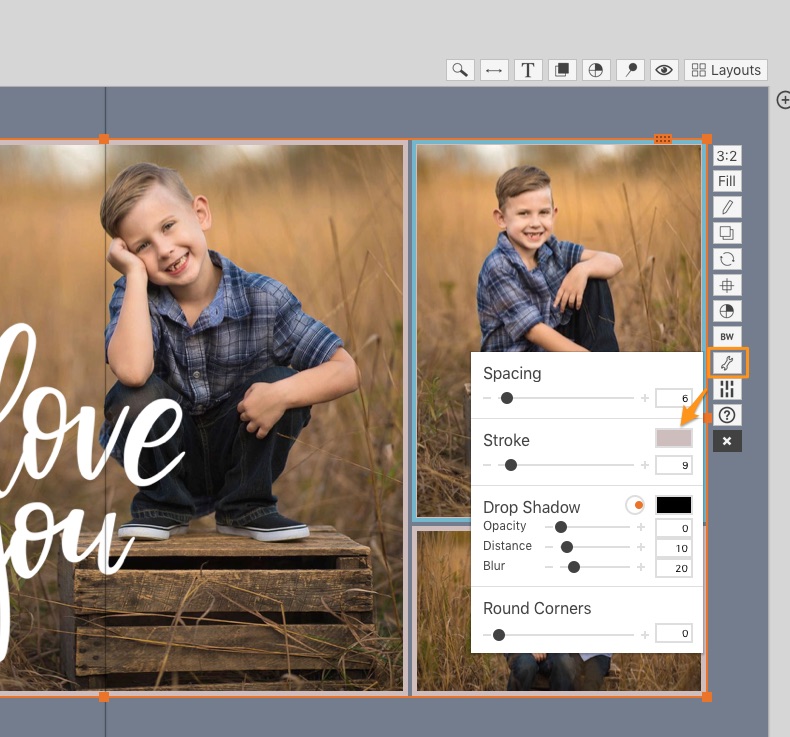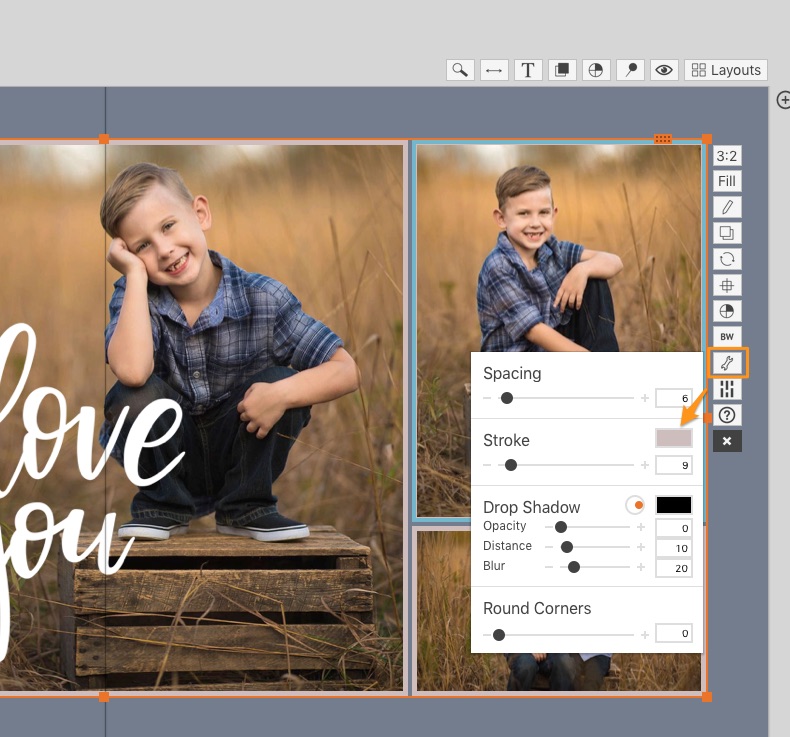 Photo © Studio 22 Photography
Global Stroke (Keylines)
As with the global background colors you can set your global keyline size and color in the same location.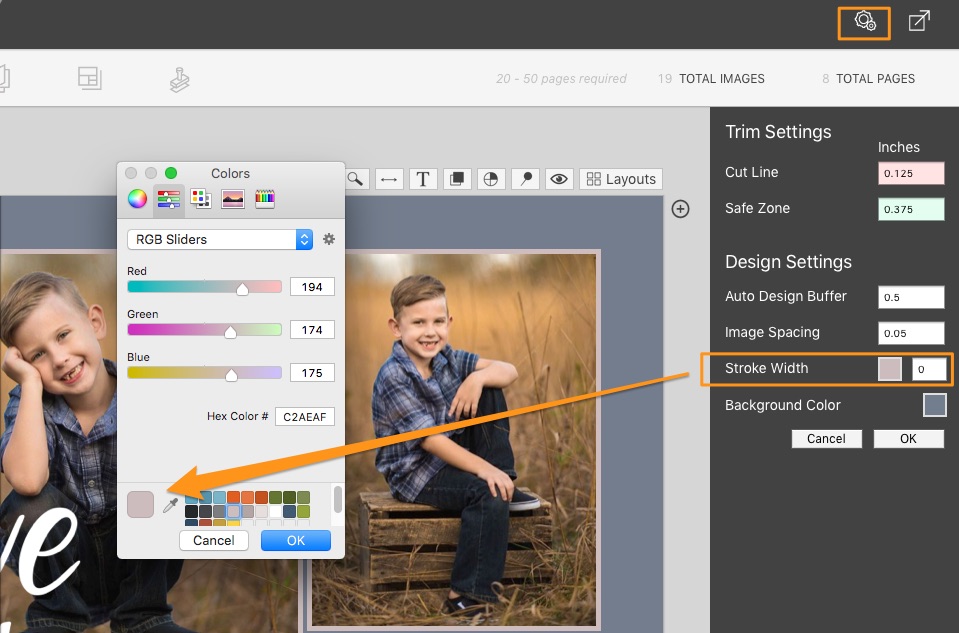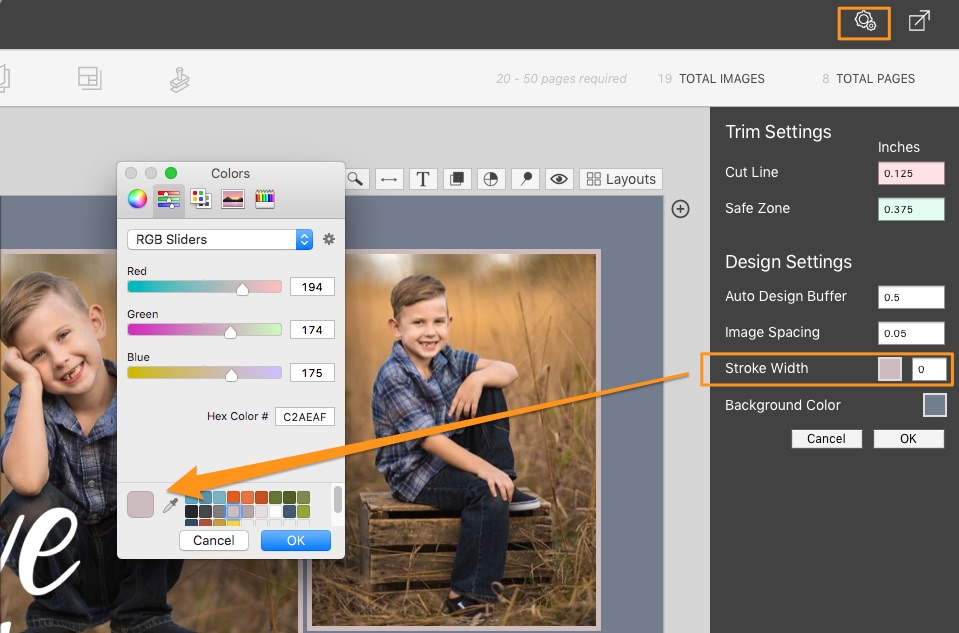 Photo © Studio 22 Photography
Text Color
Anytime you have a block of text in Fundy Designer, whether it is part of a pre-designed set or a block of text that you have added.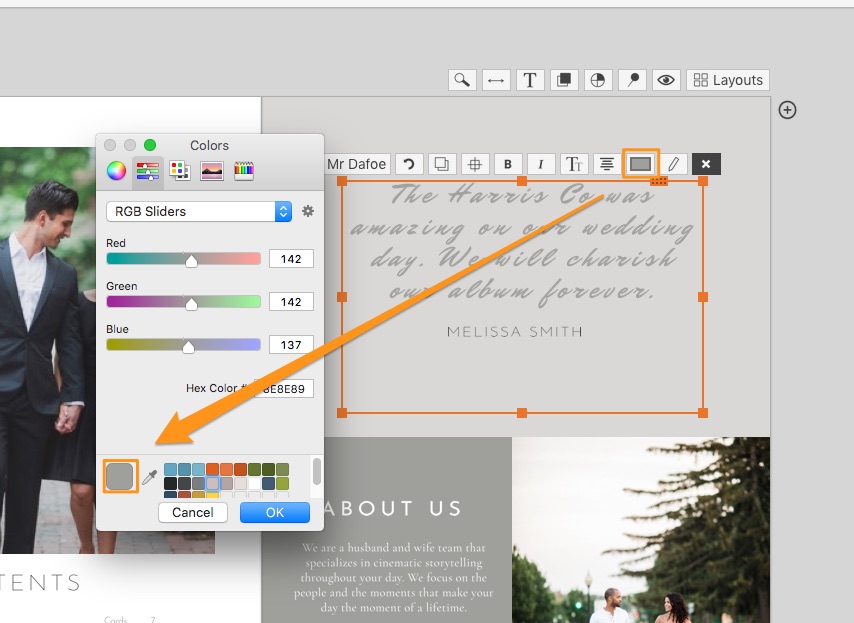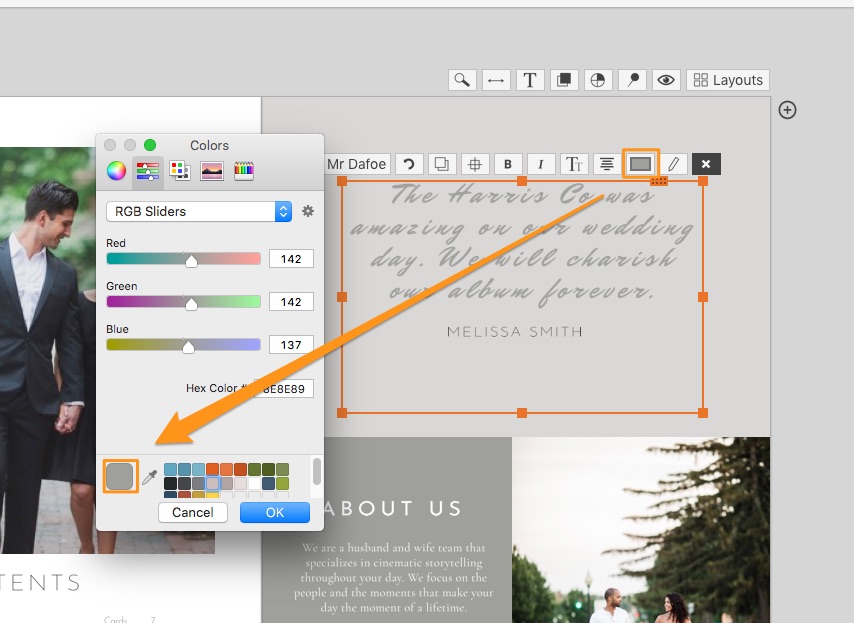 Photo © The Harris Co.
Color Blocks
You can add color blocks to any album, card, magazine or wall art. To change the color of a color block, click on the color icon.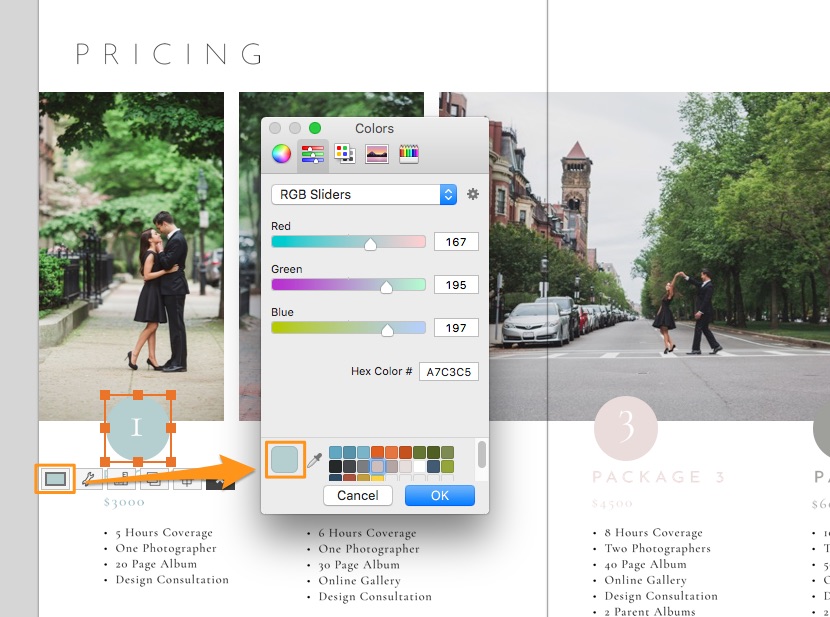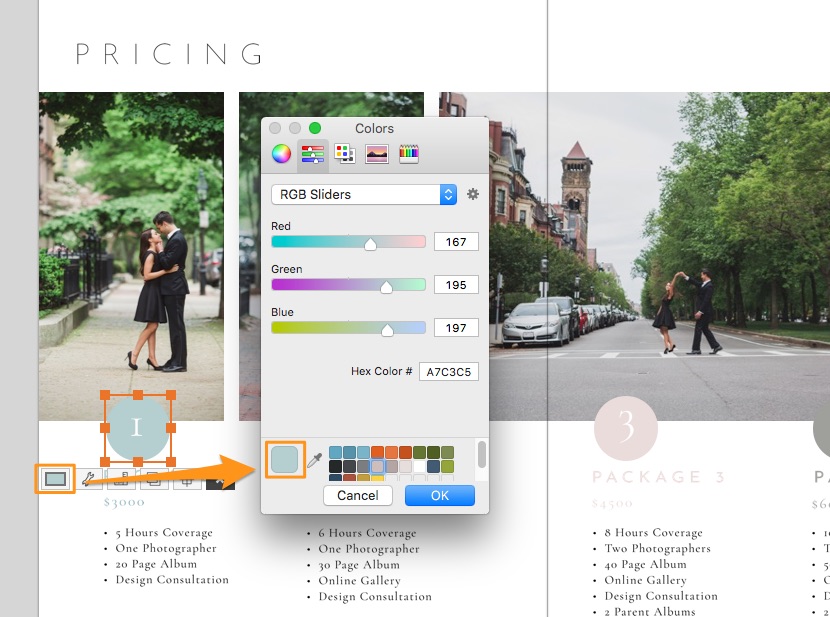 Photo © The Harris Co.
Changing Colors with HEX codes & RGB
When choosing a color you can choose to enter very specific colors with HEX Codes (Mac Only) or RGB Values (Mac and Windows). Just enter the value and apply (note that you sometimes have to tab out of the field to apply the color in the color picker).
Mac HEX & RGB Codes
You'll find the Mac Hex and RGB code entry points in this tab under this drop down.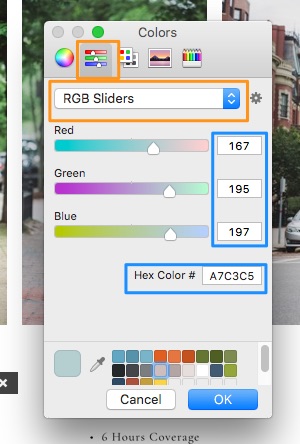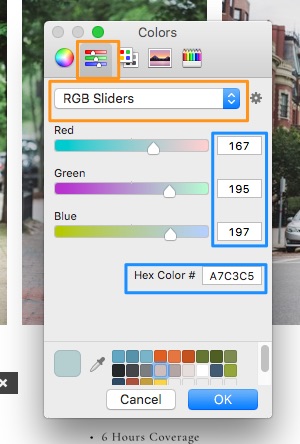 Windows RGB Code
You'll find the Windows RGB entry dialog under the custom colors button.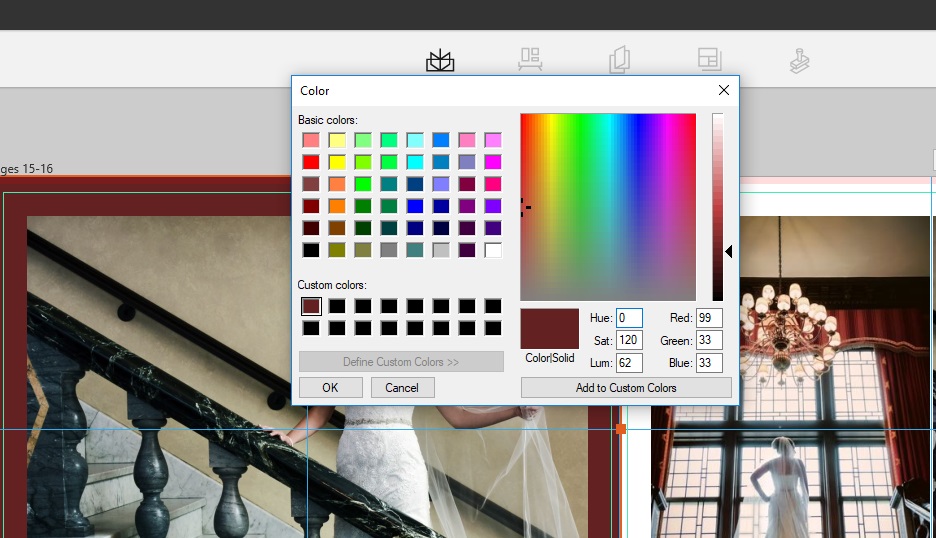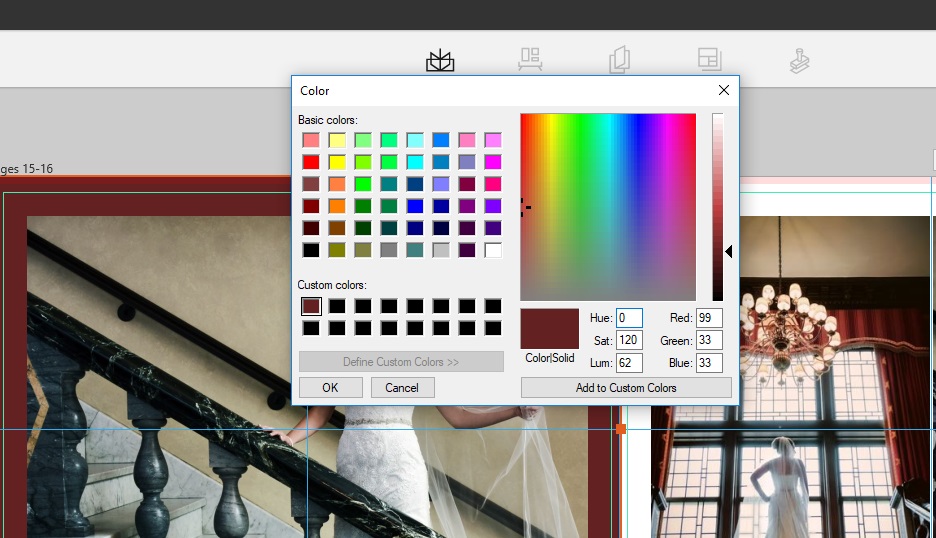 Sampling a Color
It's possible to sample a color from your photo or design using a color picker. On a Mac, this is built in. On Windows, simply download one of the many free color pickers available for Windows.
On a Mac click the eye drop to sample a color.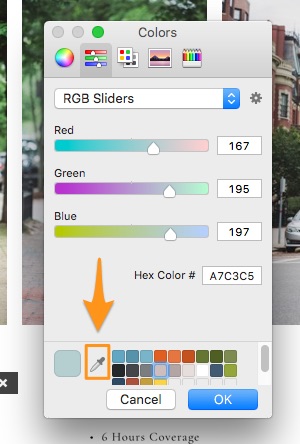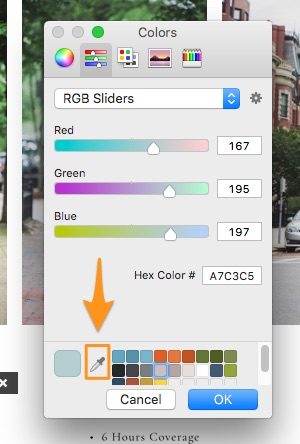 On Windows, use one of the free color pickers to get an RGB value and then enter that value into the custom color dialog.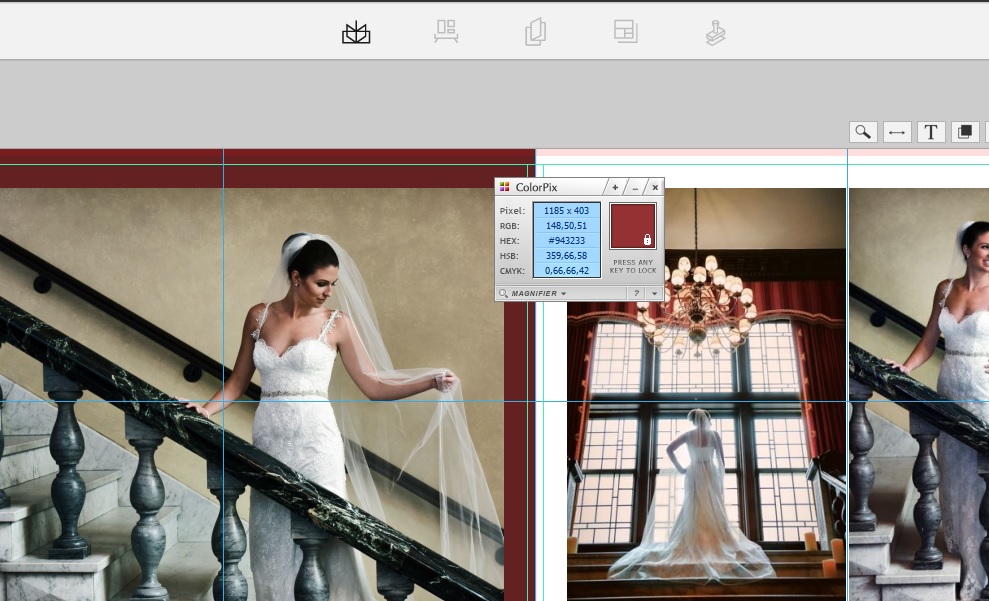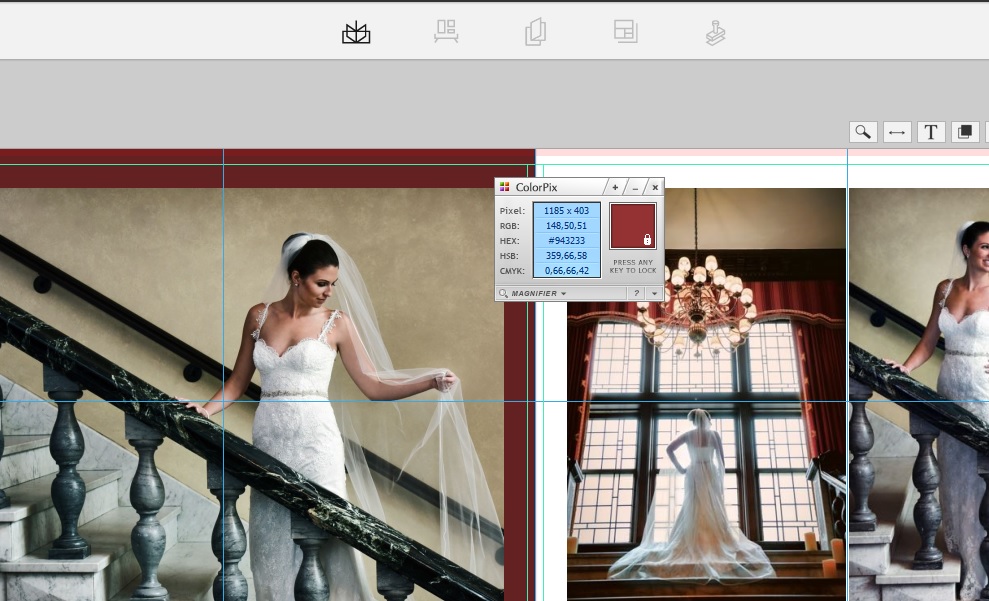 Summary
In Fundy Designer it's possible to fully customize any design you use or create. You can make any design match your brand. Remember, than after creating something you can always save it as a Design Set  (link) to use over and over again.