Fundy Software is so happy to report that Album Builder v6 has won the Hot One Award in the Album Design/Layout category from the Professional Photographers Association of America and Professional Photographer Magazine. This is the fourth time Fundy Software has won a Hot One Award.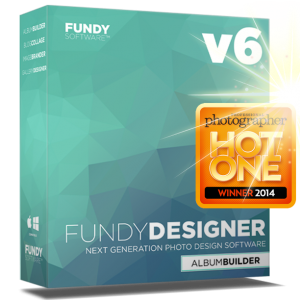 Honoring the hottest products for professional photographers, we are pleased to be recognized for album design. And we want to thank all of the photographers who have supported us over the years, providing both inspiration and feature requests that help us do what we do every day. We share this award with all of you.
We are excited about an amazing 2014 and have more in store for our awesome users!