We're proud to introduce the very first professional photography design suite with dedicated studio magazines built right in. This update is live in the Fundy Suite as of 1/3/19.
All of the album design functionality you already know and love is now optimized for studio magazines. With new features like character and line spacing for text along with modern circular images and color blocks, it's time to leave InDesign and Photoshop templates behind for good.
New Magazine Designs
Our new studio magazine designs have been professionally created right here in Portland, Oregon by top graphic designers. And we have individual designs for weddings, boudoir, portrait, grad and newborns. We know these will be a game changer for your business.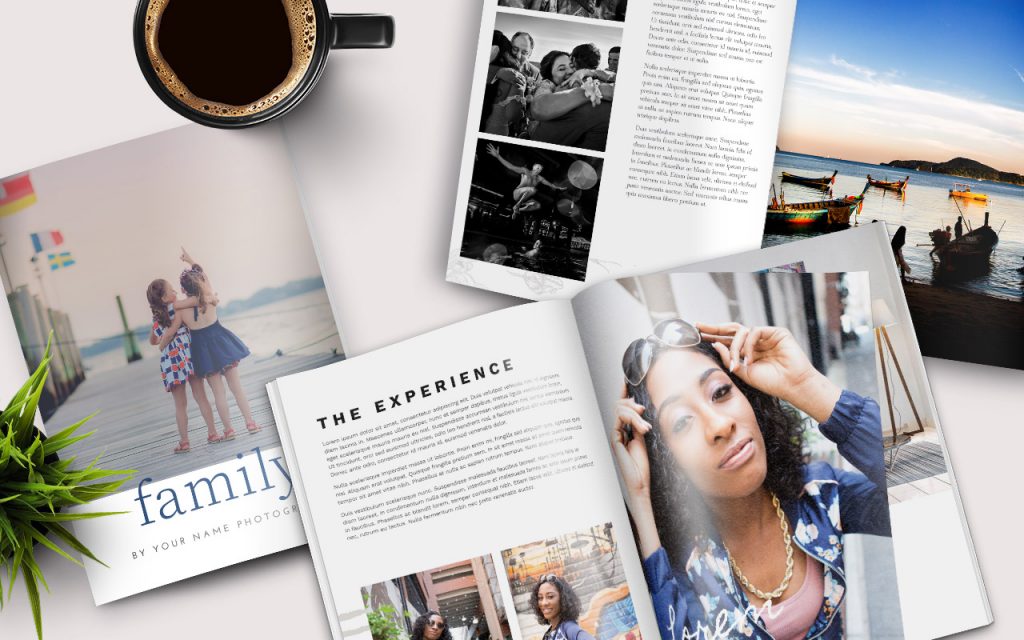 Easy Design
Just apply one of the design sets and drag and drop your photos in. The text has been pre-written by a professional writer – so all you have to do is change it up a bit to make it yours.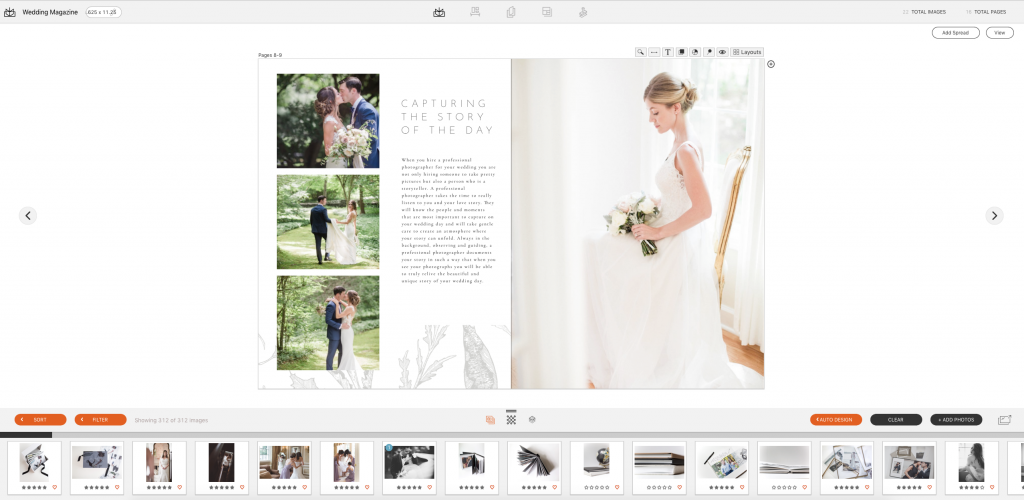 Print or Share
Once you are done designing, just click the export button to order in Fundy Direct. Or, if you want to share your magazine over email or post it on your website, you can export your magazine as PDFs in just a click.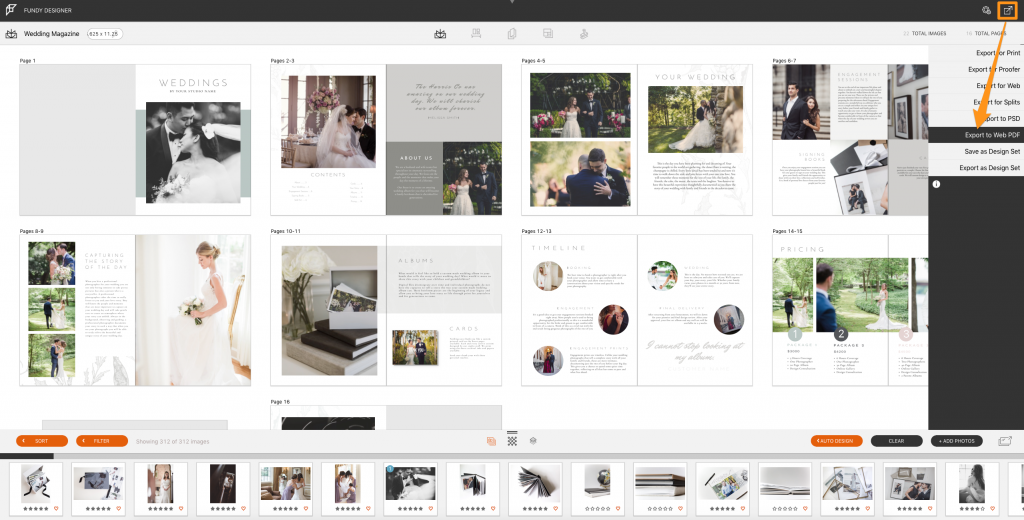 Matching Marketing Cards
And it doesn't stop with magazines. We've also designed matching marketing and pricing card designs for you. With new marketing cards, you'll be able to hand out product and pricing information for clients to take with them.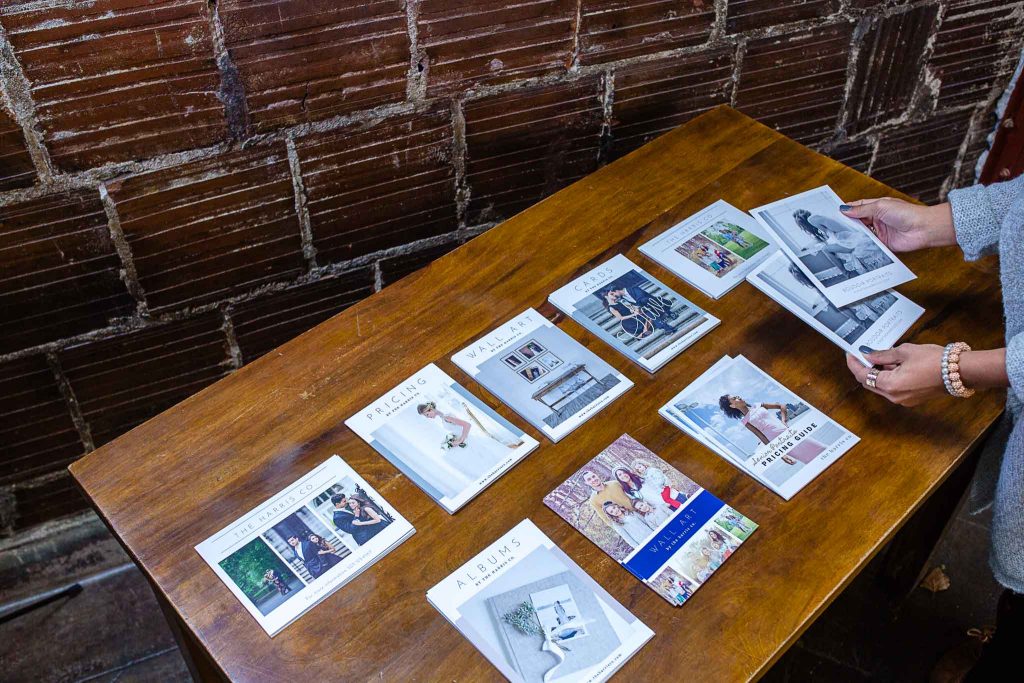 Studio Management Integration
These magazines and cards are going to increase your print orders so much, keeping it all organized will be a challenge. But, Fundy Designer's new studio management integration will solve that problem.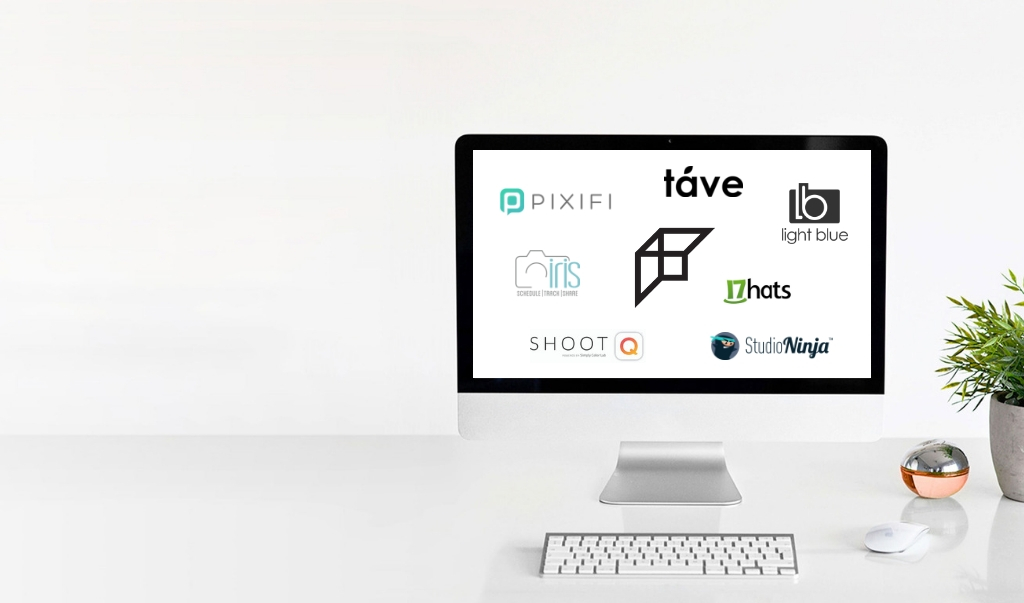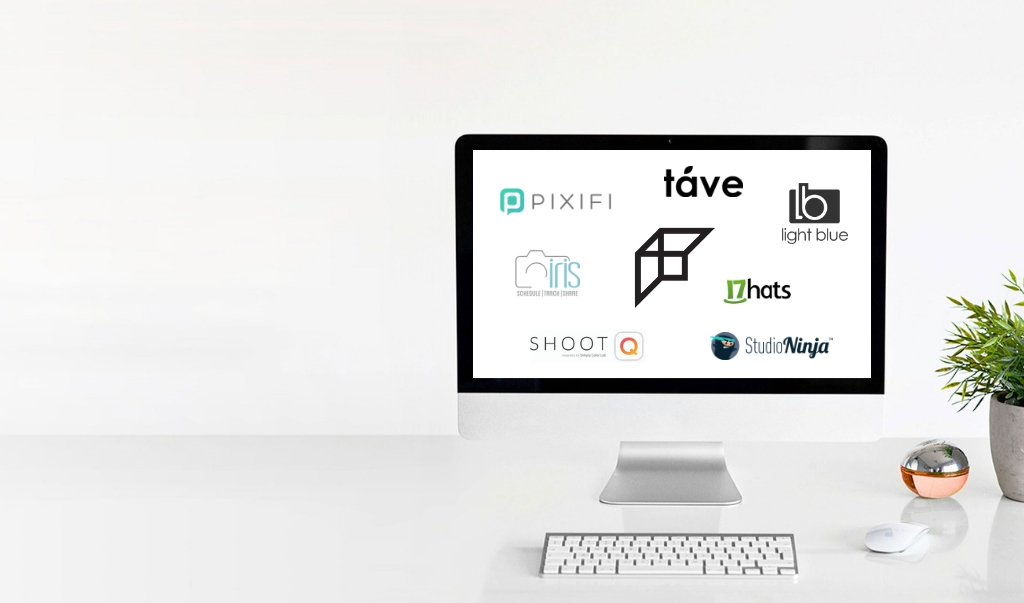 After setting up a client order in Fundy, you'll be able to click the export button and choose "studio management file." Next, log into your studio management service and under your client menu, choose "Import Fundy Designer file," and choose the XML file generated from Fundy Designer.
What services will be ready? At launch in January, you'll be able to use: Táve, Studio Ninja, Iris Works, ShootQ, Light Blue, Pixifi and 17 Hats.
IPS Tools Update
Our number one request at trade shows for IPS was the ability to compare more than one photo at a time in our Image Browser. Well, we've made that not only possible, but easier than ever.
Select more than one photo in the compare view and you'll see them all.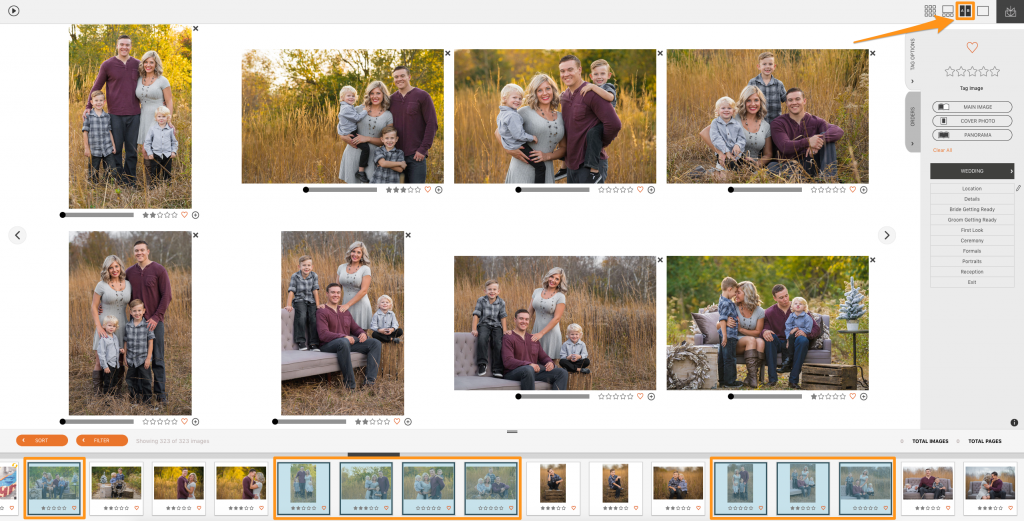 Then just click the X icon to remove the ones you don't want or tag the photo as a favorite (f key) or with stars (1-5 key).
The Fine Print
If you currently own the Fundy Designer Pro or Album suite, the ability to design and order studio magazines is a free update. Studio magazine design is not be available for Lite Suite users as one edge exceeds the 10×10″ limit. Card design is already available in the Fundy Suite. The updates to the IPS tools are free for all v7 and Fundy Suite users.
For the pre-designed, pre-written studio magazines and product marketing cards, you'll need to be enrolled in Pro Enhancements. The studio management XML export will also require Pro Enhancements. At $179/year, the Pro Enhancements features include unlimited online proofing, over $5000 in a la carte designs, Perfectly Clear skin retouching, license free music for slideshow export, and more.
If you are unsure of your license or subscription or would like to add Pro Enhancements, click here. If you purchase or upgrade to the suite, which you can do here, you receive a free 3 month trial of Pro Enhancements.
When is this awesome update?
This update has launched as of 1/3/19. We wanted to push the update first thing in 2019 because we know how important it is to update your studio collateral at the beginning of the year.
We are excited to keep making Fundy Designer the most valuable part of your photography business. For any questions or concerns, please contact our support team here.
Photos in this post © Elan Studio, Shawn Lee, Two Mann Studios, The Harris Company, Studio 22 Photography