Come To Cuba with Fundy & Scott Robert Lim
Ready for 7 days in Cuba ~ the bucket list for many photographers. This fantastic opportunity is for everyone, U.S. citizens included. We'll fly to Jamaica and take a gorgeous cruise all around Cuba. Learn from the master of off camera flash, Scott Robert Lim and learn to shoot for the album and wall art with Andrew "Fundy" Funderburg. Improve your art and your business all in one fun-filled workshop.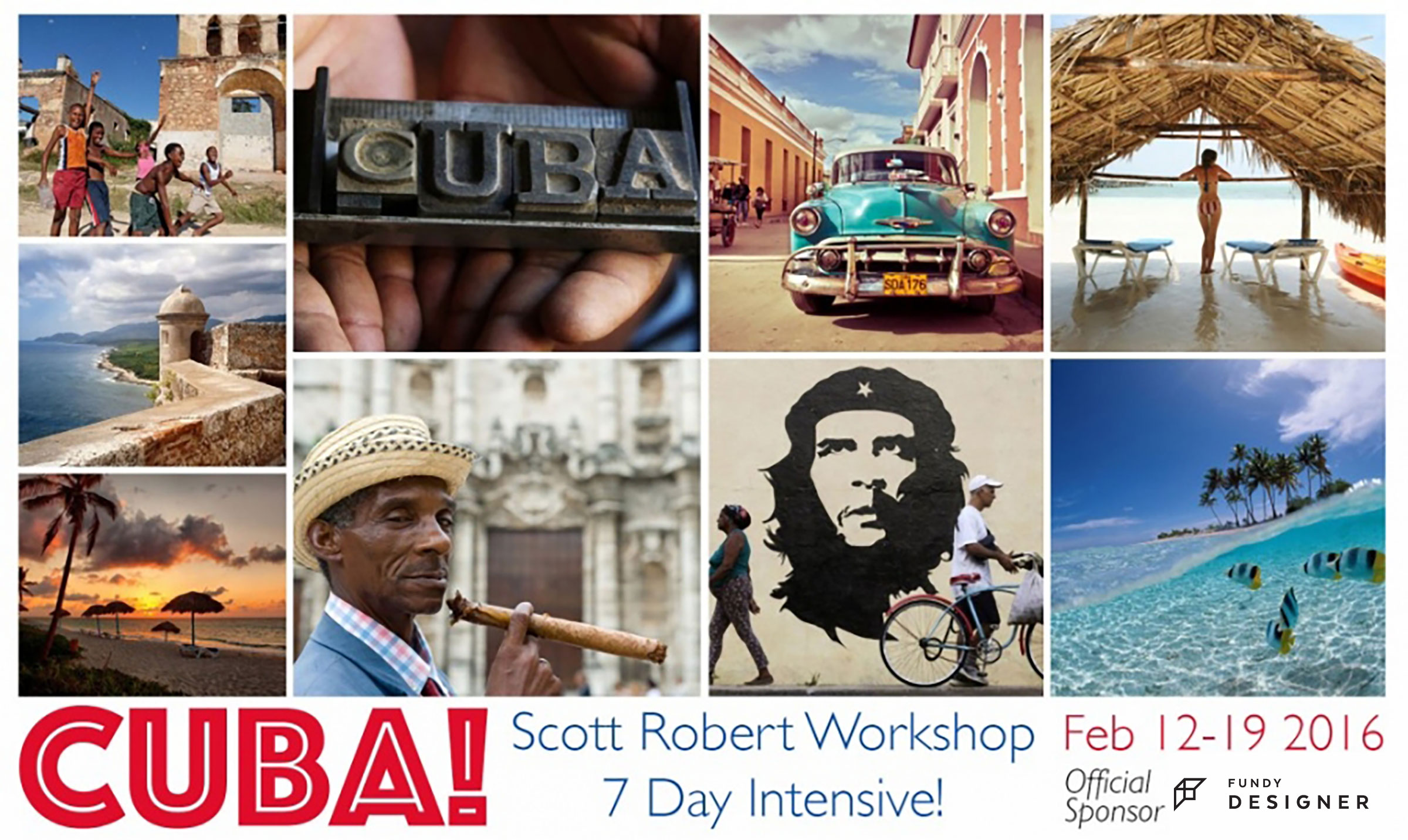 What you will learn
How and where to compose the right shot when confronted with an unfamiliar location
Where to find great available light
What type of light to use- available, flash, video light or a combination of different light sources.
How to create dramatic and fine art photos
Define the key elements to create fashion, glamour, fine art, contemporary wedding and senior portraits
How to pose your subjects and maximize impact
How to take a great head shot.
How to create images with WOW
Learn how to take photos that create a compelling story.
Learn how to dramatically increase profits when shooting for an album, wall print, etc.