Five Tips for Fast Album Design
We know photographers love the speed of our professional auto design. With just a few clicks, a first draft your album is ready in seconds. But then you're in complete control to customize the designs with the Quick Design Picker®, one of the most powerful layout tools in the world. With these five tips, you'll be designing albums faster than ever.
Tip #1
When you first open the Quick Design Picker, you might think you're viewing templates, but we're automatically generating beautiful designs based on your images – and that is key. Templates force your images into a design, but the Quick Design Picker is designing and customizing for your images. Use the two big arrows to shuffle through more design options instantly.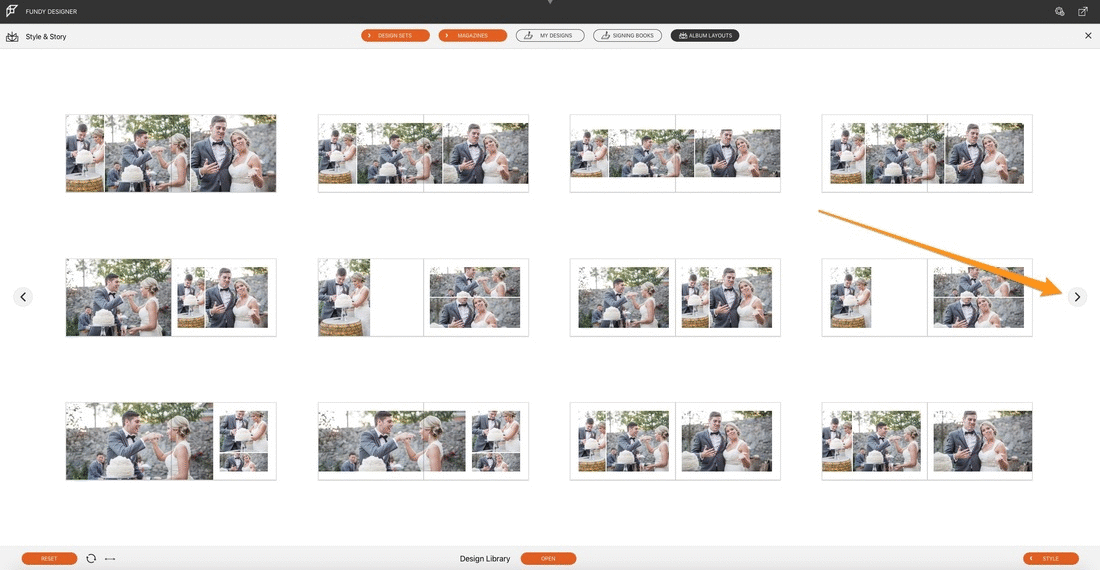 Tip #2
When you see a layout concept you like, the smaller arrows on the left and right of the design allow you to look through additional options that are similar to that concept. Simply click through until you find exactly what you want.
Tip #3
When you open the Quick Design Picker, you'll notice that all your designs with main images are on the left hand side of each spread. By selecting the flip icon you can move all of the main images to the right side of the spread with one click.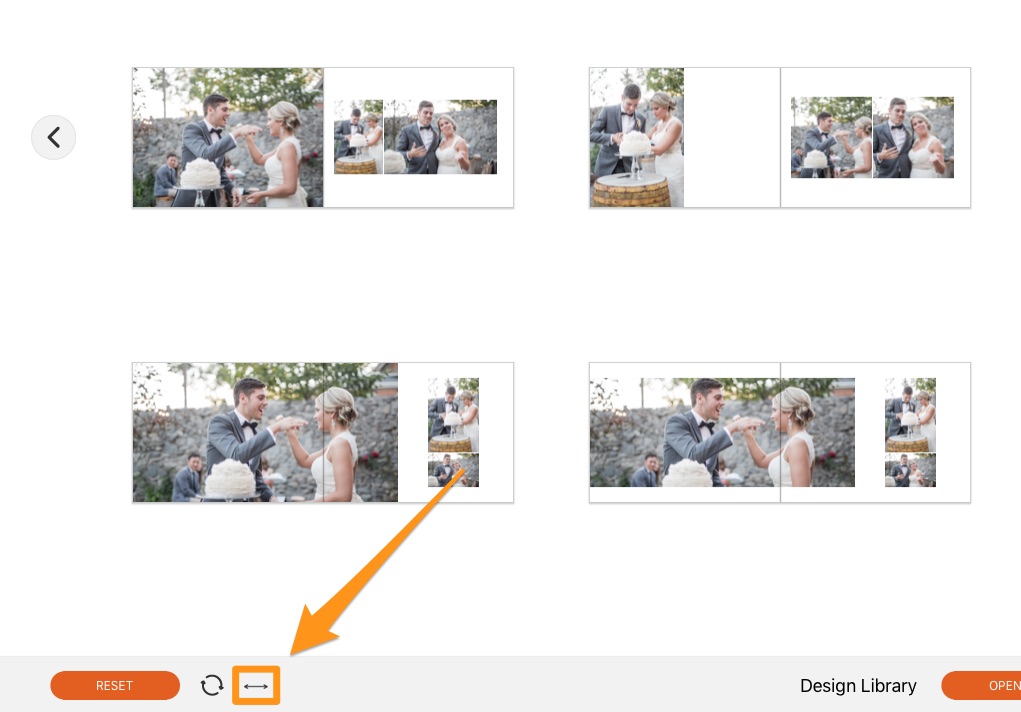 Tip #4
With the shuffle button, you're able to see an entirely new set of designs with endless combinations of verticals, horizontals and squares. The more photos in the design, the more options you'll have. With the shuffle button there millions of additional designs at your fingertips.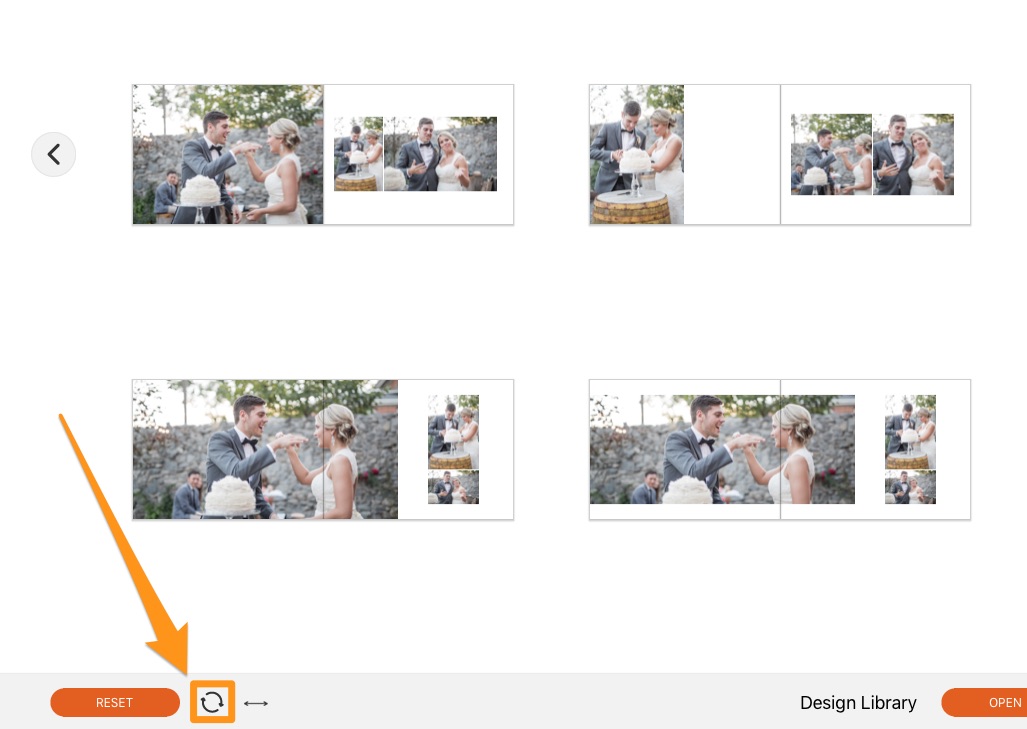 Tip #5
You also have control over the ratio of your images instantly. Want to just see just 3:2 ratio photos with no cropping of your images? Click the 3:2 ratio. Want to see designs where all of the accent images are square? Click on the 1:1 option. Then if you want to see all of the design options again, simply click on the reset button located in the bottom left of your screen.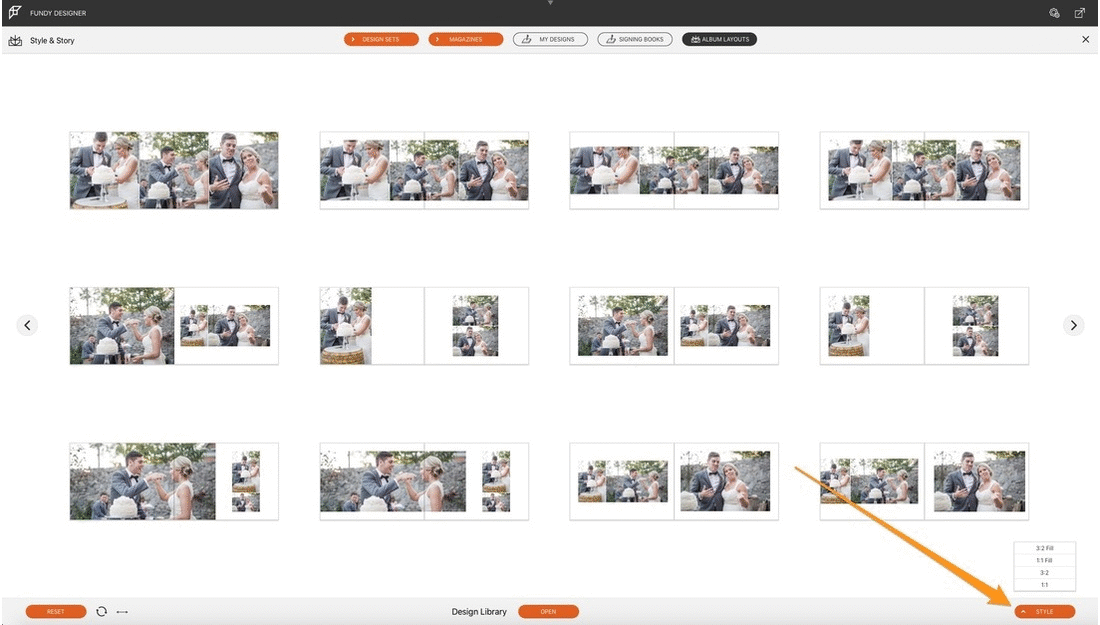 Watch the Quick Design Picker in Action
Enjoy Complete Control
We want to not only speed up your workflow, but provide you with complete creative control when you design. We hope these tips help you design faster so you can get back to what you love.
New to Fundy Designer? Download your free trial and start designing albums faster than ever.
Thank you to Megan Allen of Studio 22 Photography for allowing us to use her photos in this post, and Charmi Peña of Charmi Peña Photography for use of her photos in the video.