How to Design Wall Art
When we created Gallery Designer, we wanted to modernize and automate wall art design in the professional photography industry. Fundy Designer has the most flexible options available and in this post, we'll show you how you can use pre-designed templates, automated layouts or design your own custom layouts.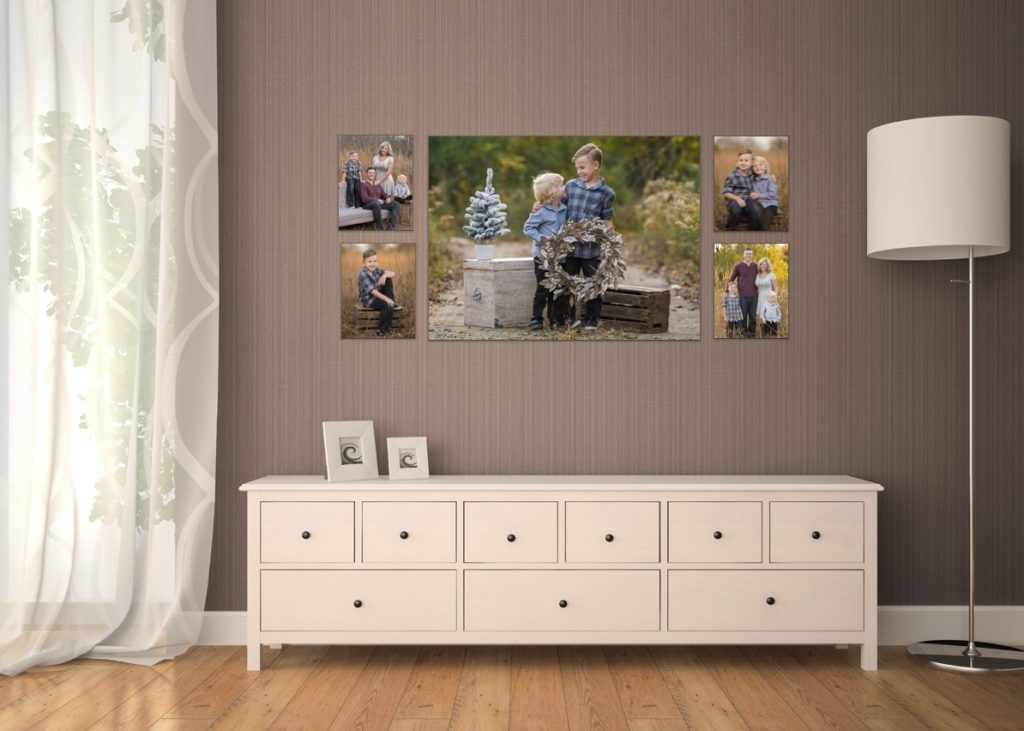 Automated Layouts
To utilize the automated layouts in Gallery Designer, simply drag all of the images you want to place on a wall and click the layouts button. Gallery Designer will automatically generate beautiful layouts just for you.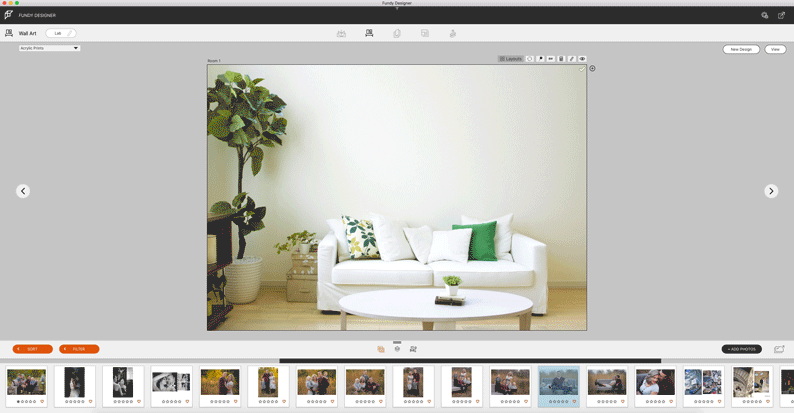 Choose the one you like and collage will be applied. You can always swap images or move them around if you like from here. 
Pre-Designed Templates
If you would like to start with pre-designed templates, head over to the Design Library and download the sets you like.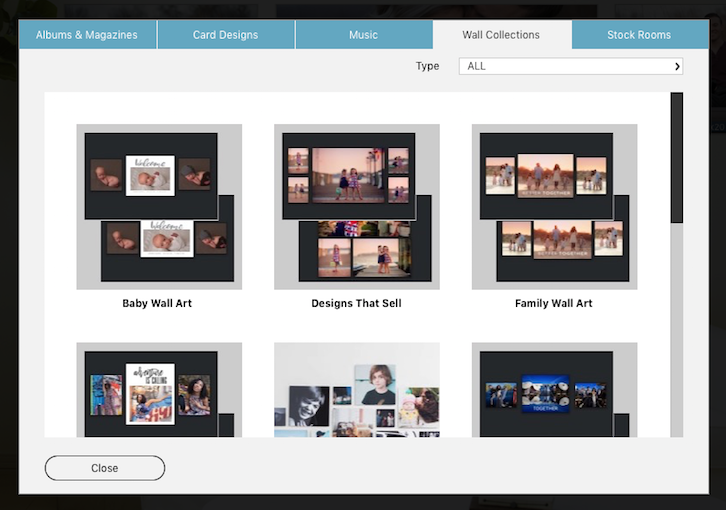 When you click the Layout button, now look for the Design Sets drop down and choose the designs you like.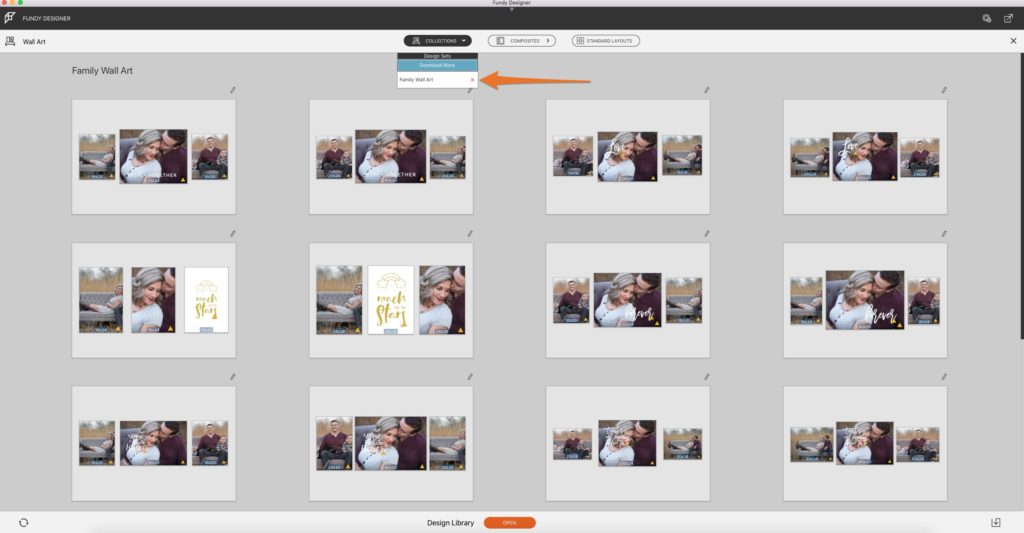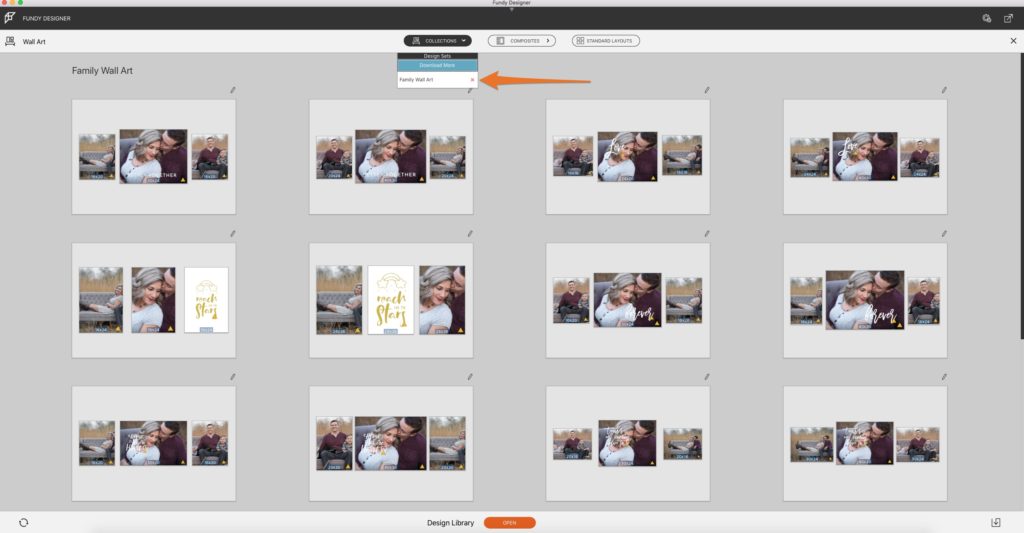 Click on any design to add it to the wall.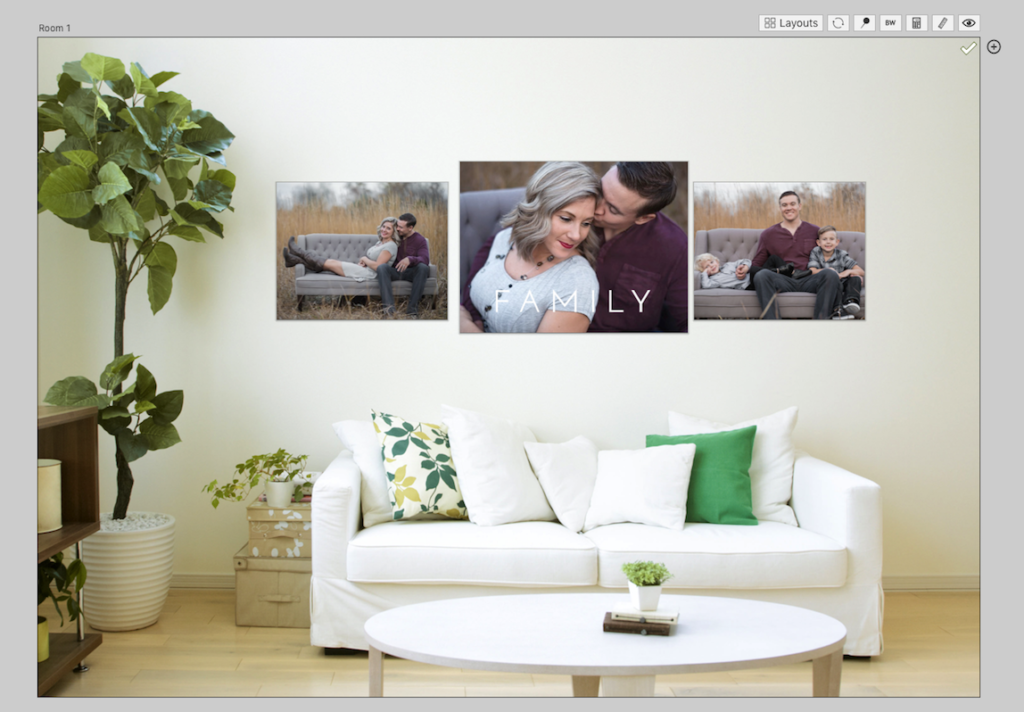 Custom Layouts
Start by dragging the photos you want onto the wall.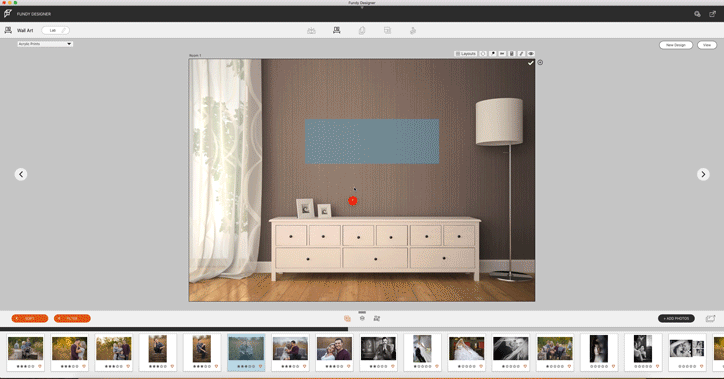 You can move canvases around by grabbing the handle, top right, and dragging.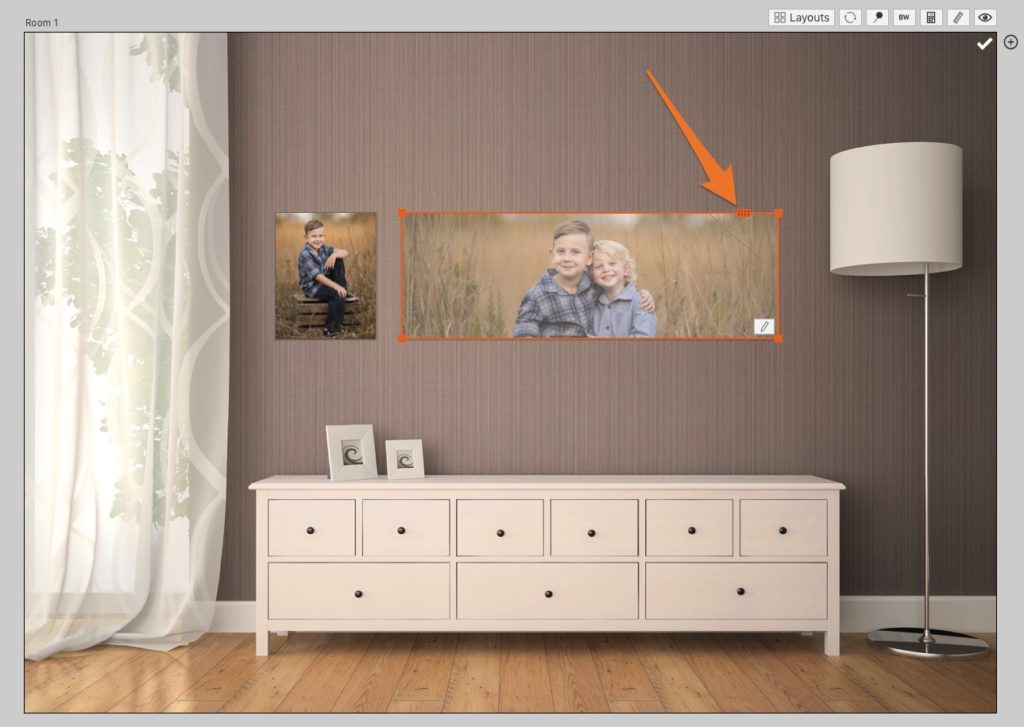 You can resize canvases by grabbing the corners and resizing them.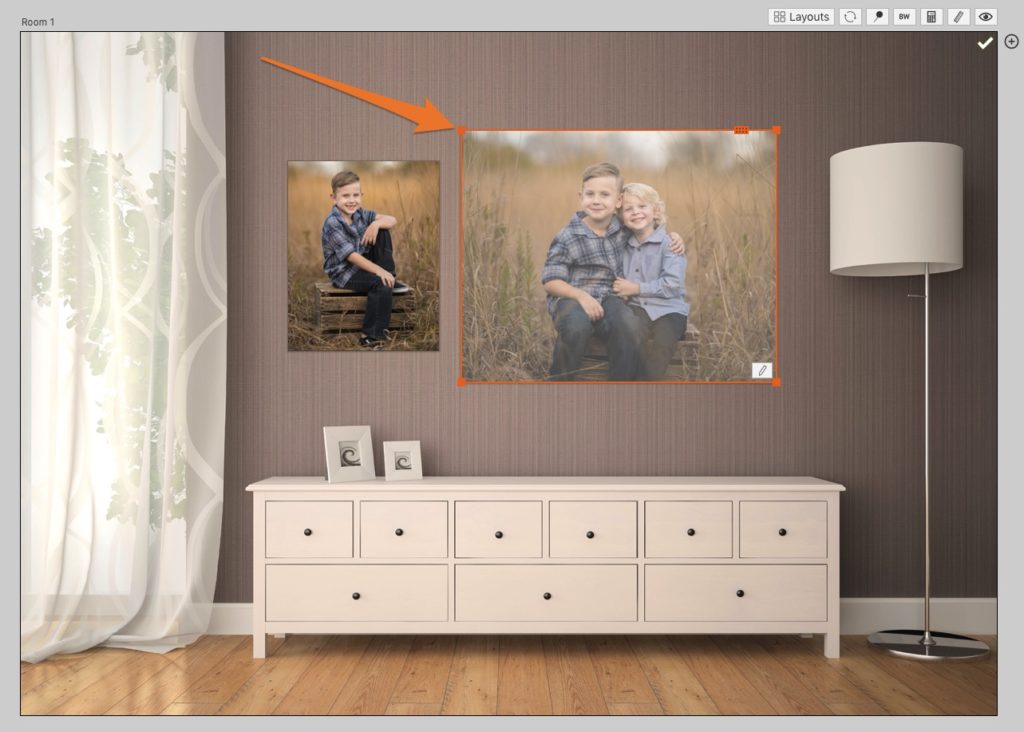 Or you can click the pencil icon and type in the size you would like.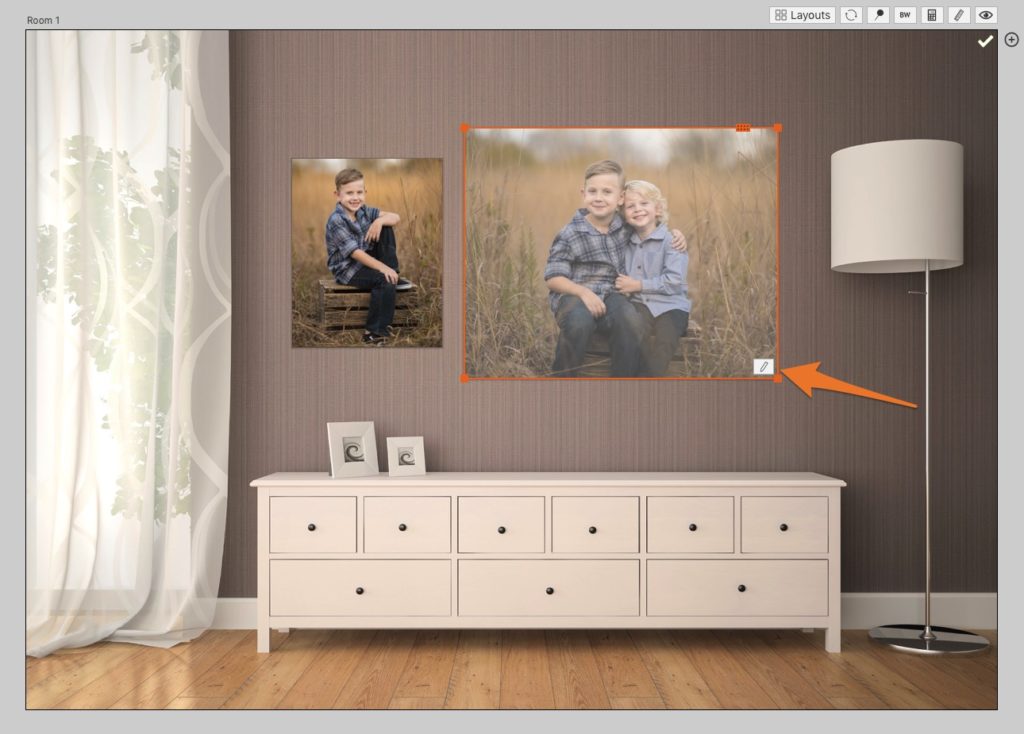 Watch the Step-by-Step
For an easy walk through or to learn how to put multiple photos on one canvas, watch this tutorial.
More Resources
Download more wall backgrounds in the Design Library here.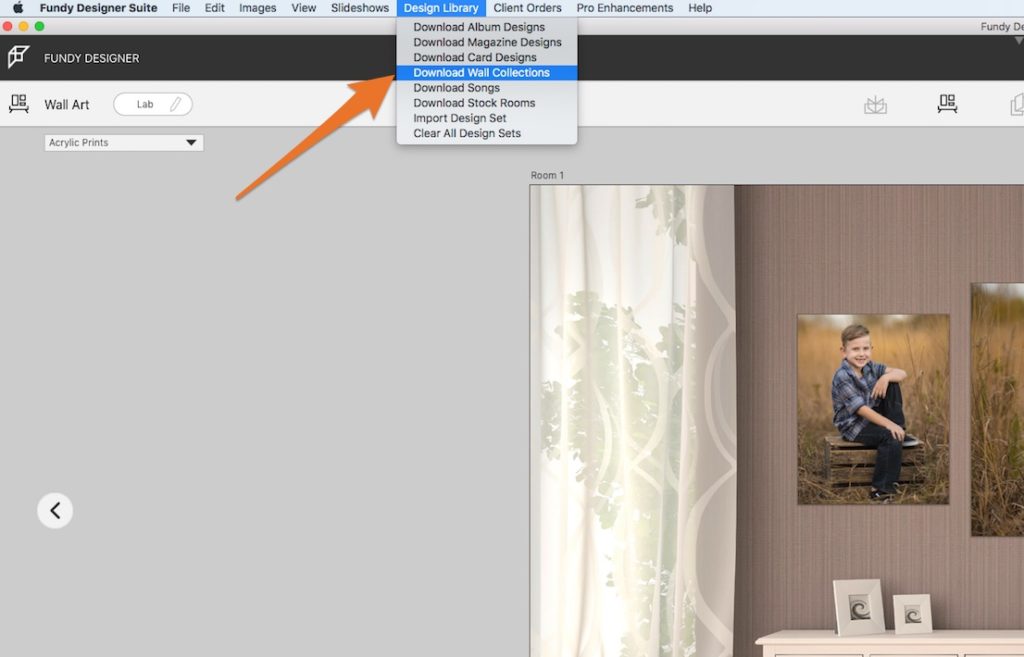 To learn more on how to set up your pricing and run IPS sessions, click here.