3 Easy Steps to Portrait Albums Clients Love
Our Design Library allows you to access over $10,000 worth of assets as a key element within Pro Enhancements.  Pick a layout and design an entire album in just 15 minutes!
Downloading Designs
Simply click Download Album Designs from the Design Library Menu, where you can filter by genre to ensure you find the design that inspires you most, to create the best albums for your clients, time and time again.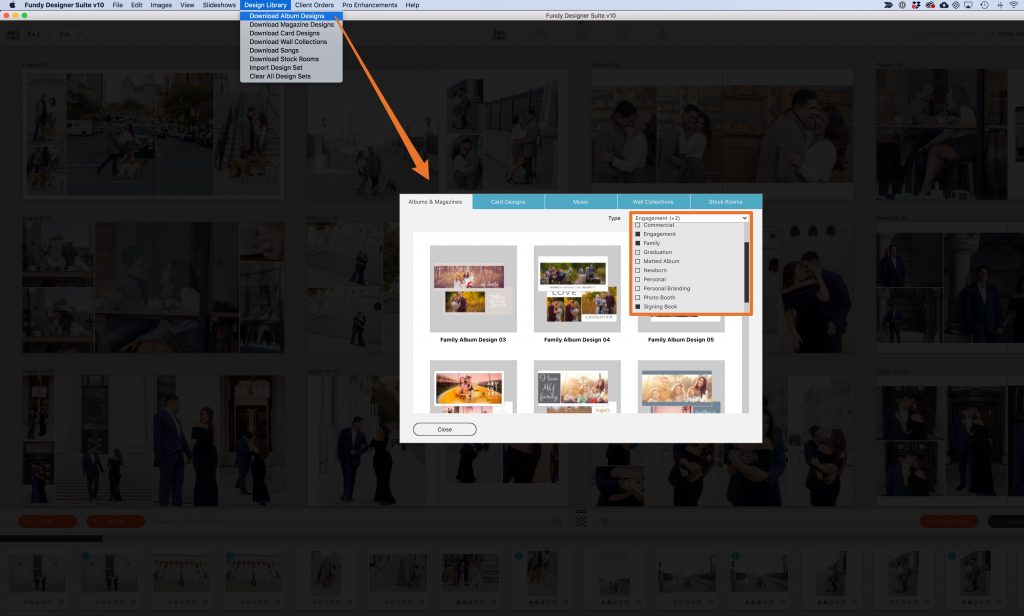 Accessing and Applying the Designs
Once you've downloaded a design, you can access it via the Quick Design Picker.  Just go to the Design Sets section and choose the design set you love.
You will have a variety of layout options from which to choose, so you can always customize and tailor your offering to meet and exceed your client's expectations.
Using the Auto Design
You can also use the Design Set for Auto Design! In the Auto Design window, under Design Style, choose your Design Set.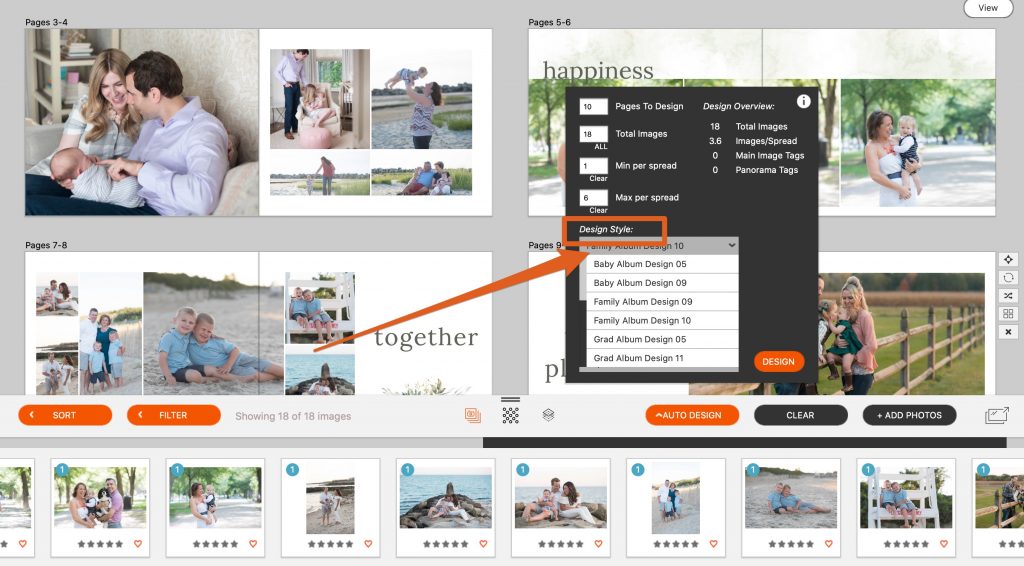 Fundy Designer will apply all of the designs and avoid repeating spreads with the same PNG overlays and text so your album looks great the first time around. 
"We love how much Auto Design speeds up our process so we can get the album in to our clients hands faster." – Makayla Jade
The Design Library
The Design Library is included in Pro Enhancements and has over $10,000 worth of awesome assets for you. Purchase Fundy Designer and get 3 free months of Design Library access, click here. If you don't have access to Pro Enhancements yet, click below to add it to your account.