The key to a happy client is through a successful design consultation. All it takes is a little encouragement to get any straggler clients to hop on a video chat or come into your studio and finalize any albums or wall art that is outstanding. You can easily conduct design consultations in person or remotely.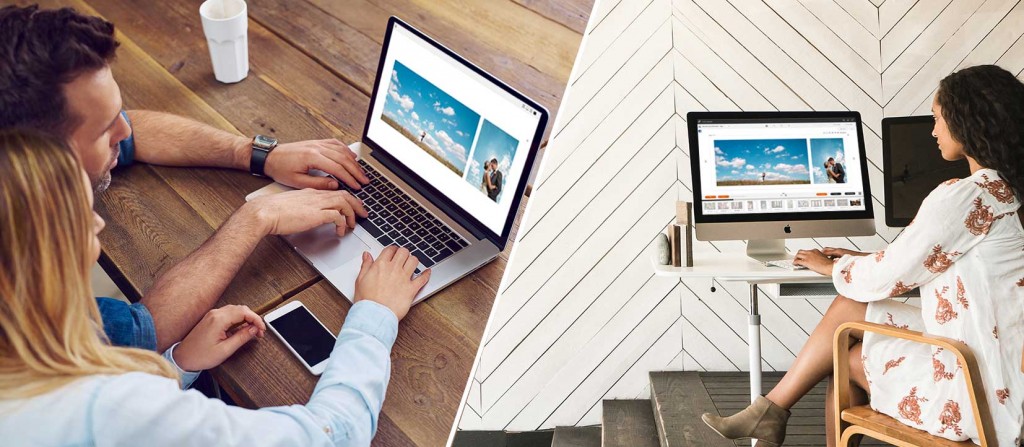 In this post we'll give you some easy to follow steps for successful design consultations. Even if you've never done one before, you'll love this easy approach.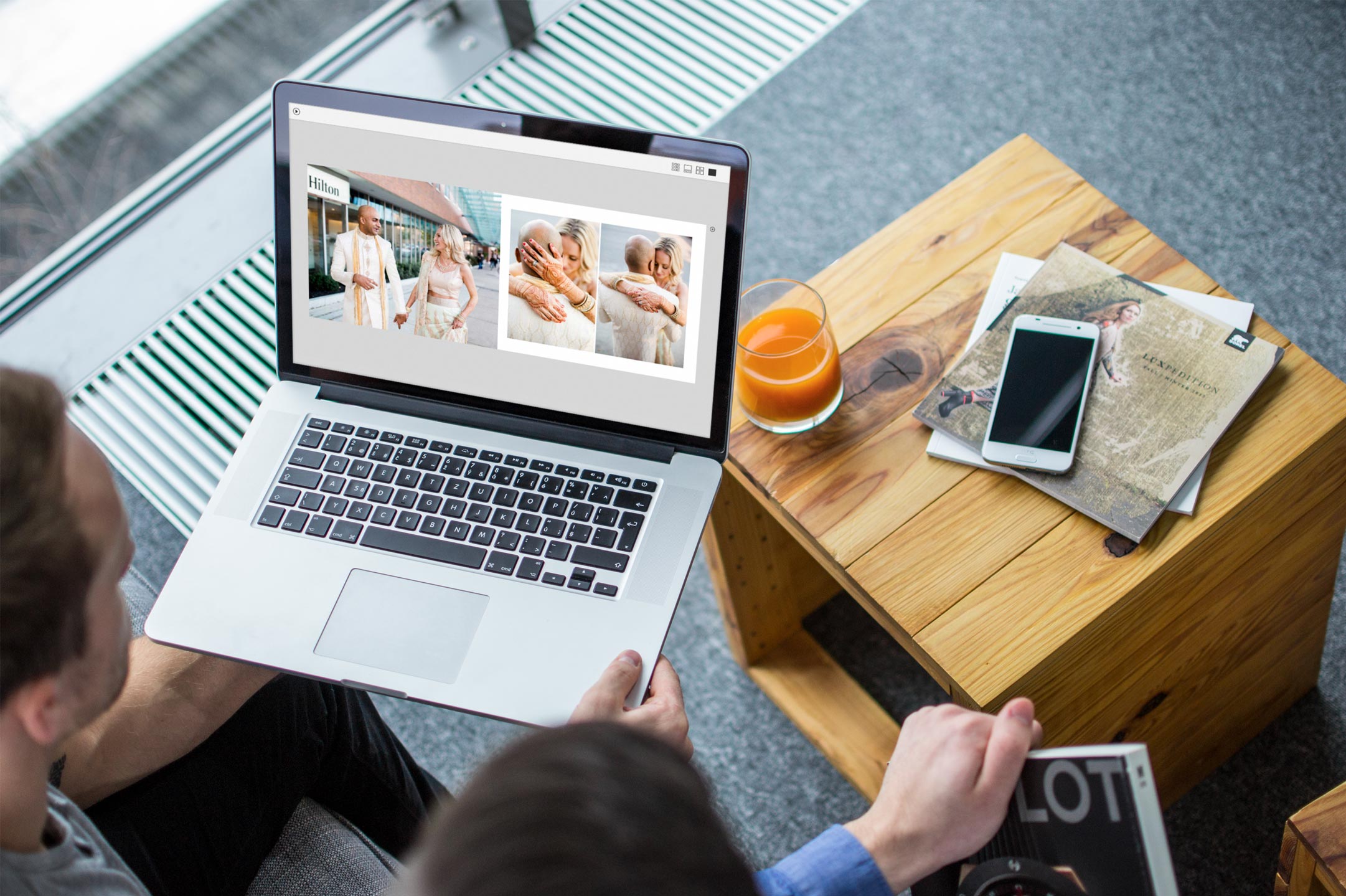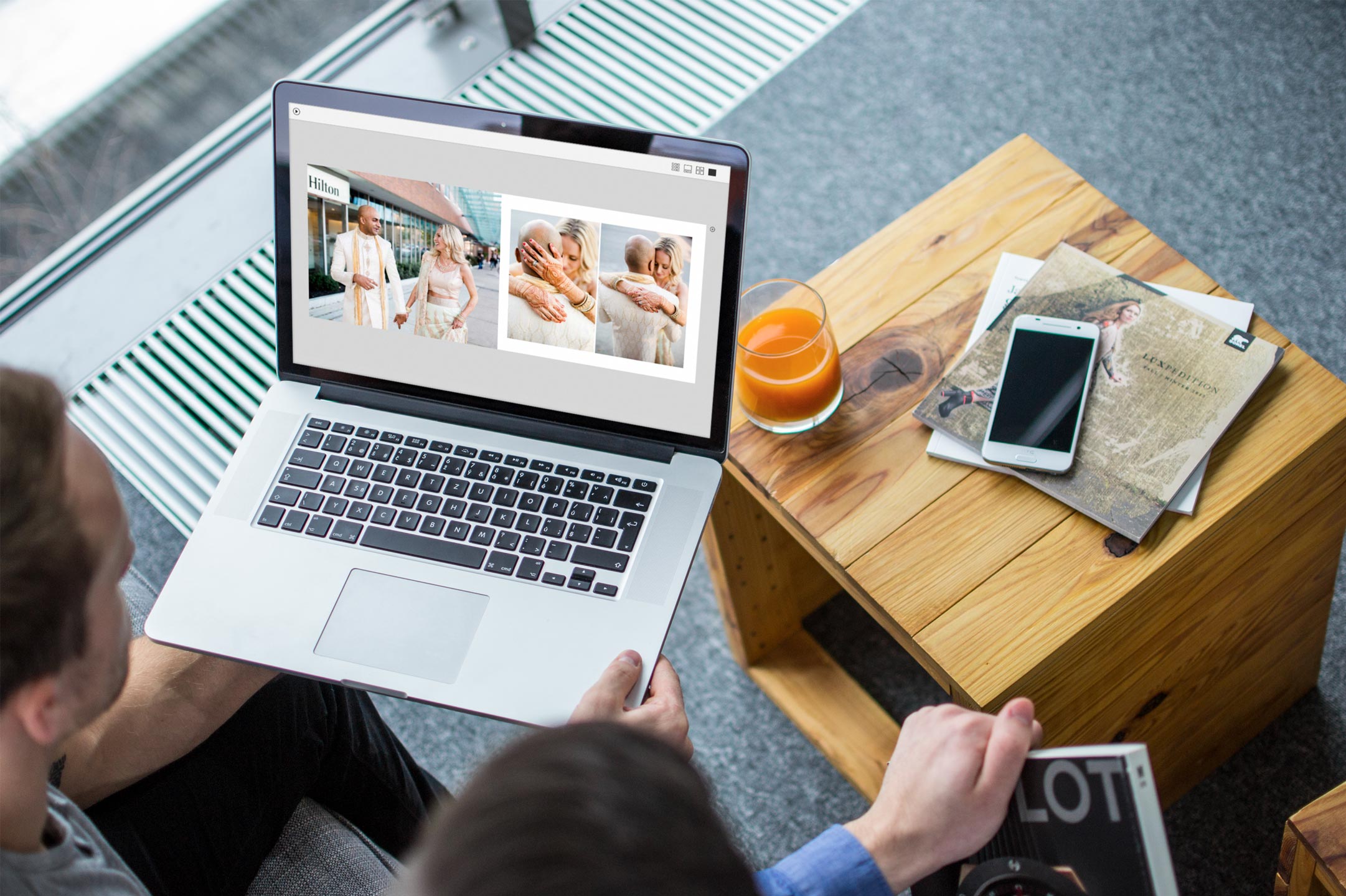 Step 1 – Set Up an Appointment
Give your clients a call or email and set up an appointment. Give them a reason to do it now – the holiday deadline of your album company is coming, all your albums are 15% off this week, get a free parent mini-album with every order. There are a number of reasons you can entice your clients to meet.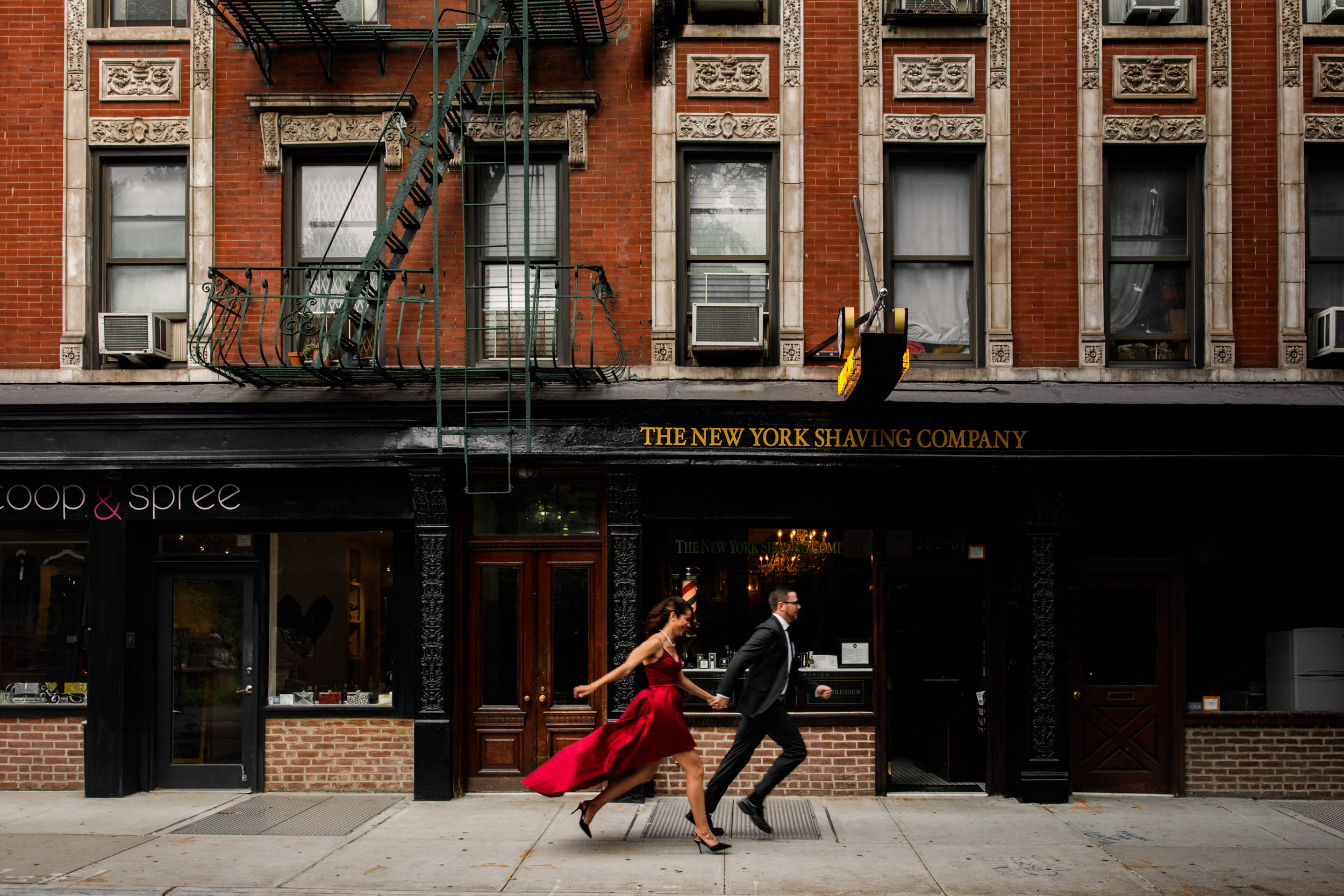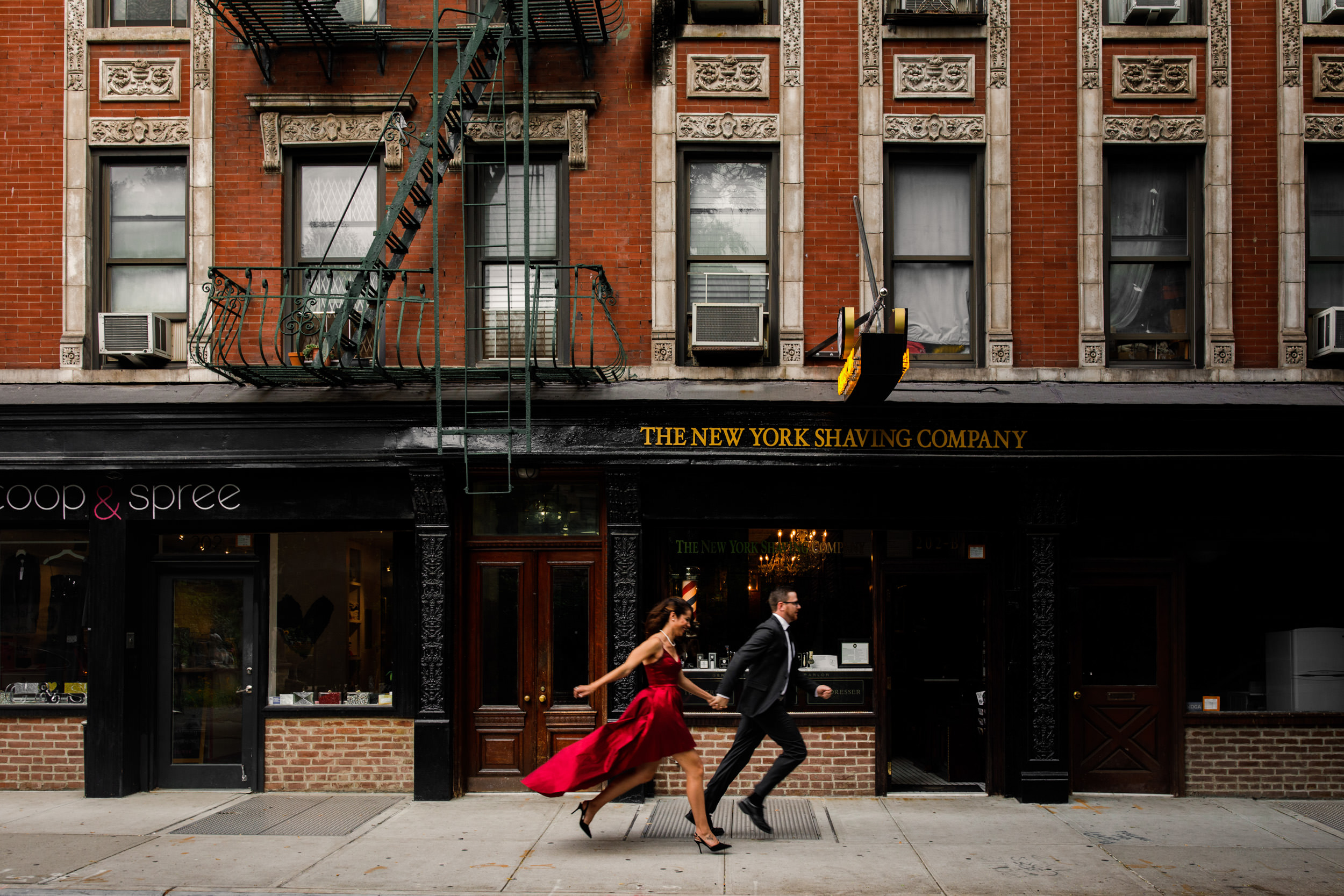 Photo © Wandering Woo
Step 2 – Choose Where To Meet
If you have a studio, then that's the best place to meet them. But if you don't have a studio or live in an area like L.A. where it takes 2 hours to drive 15 miles, remote consultations are preferable. And Fundy Storytellers are reporting that they produce the same financial results as in-studio consultations. The most popular platform for remote consultations seems to be Zoom.us. Their free version allows a connection between two computers. The screen sharing is much clearer than you find on Skype and they have an option to "play the computer audio" meaning that the slideshow music will play through your clients' speakers.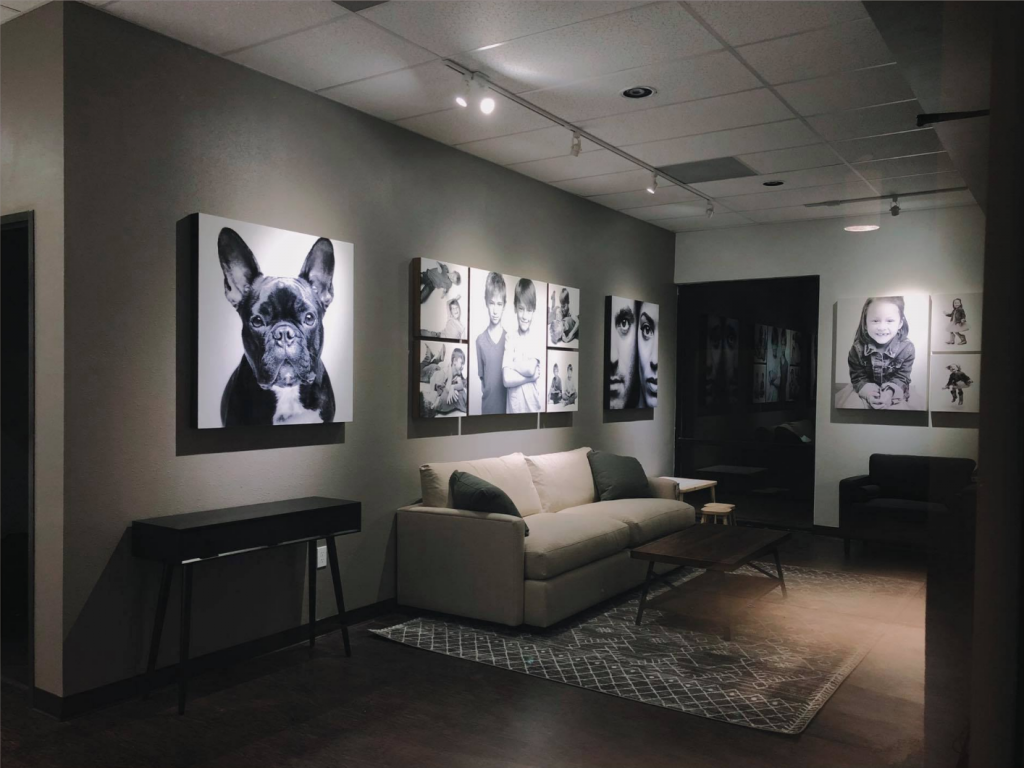 Step 3 – Pre-Design Everything
People are busy. I'm busy, you're busy, everyone is busy. If you take the time to pre-design an album, wall art options and holiday card options, your chance of having a bigger sale goes way up. Take the time to present something they can't say no to.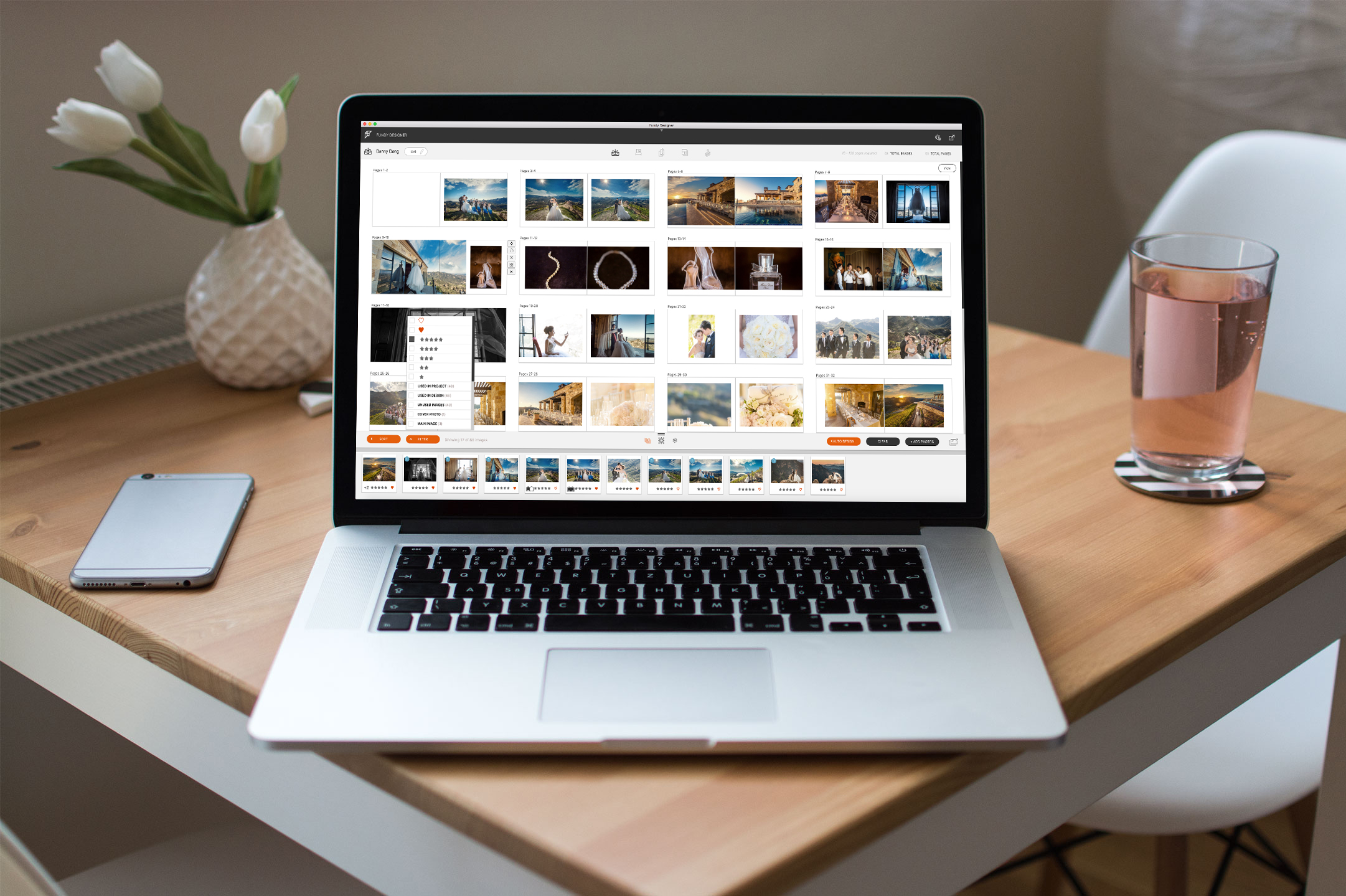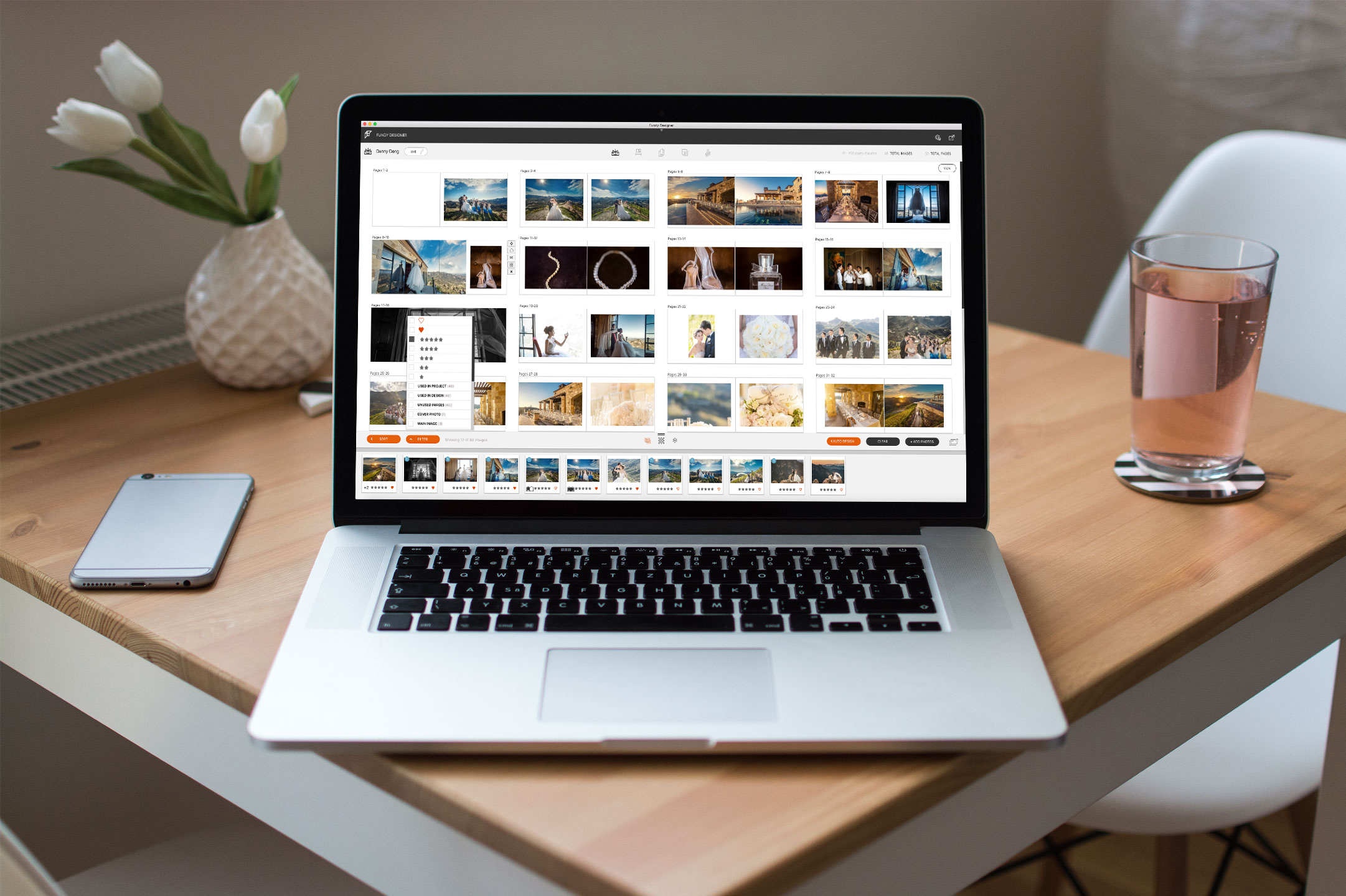 Step 4 – Start With a Slideshow
The first part of a good design consultation is a fantastic slideshow set to music. In Fundy Designer you can create a slideshow set to music with not only photos, but with album designs, wall art designs and card designs. Sometimes simply showing the slideshow and asking the client to buy.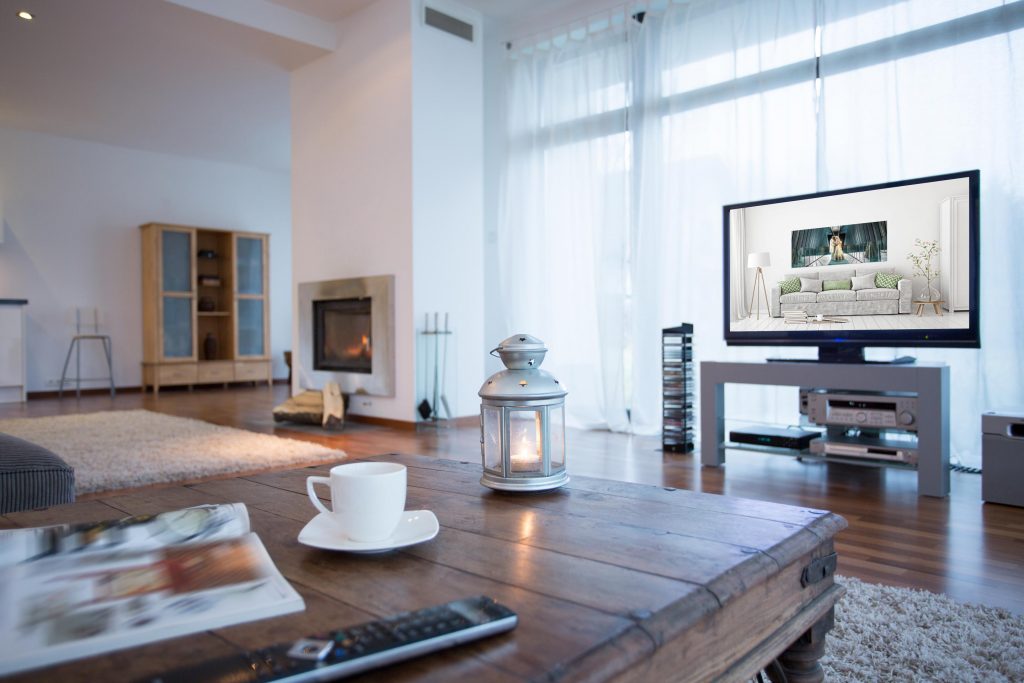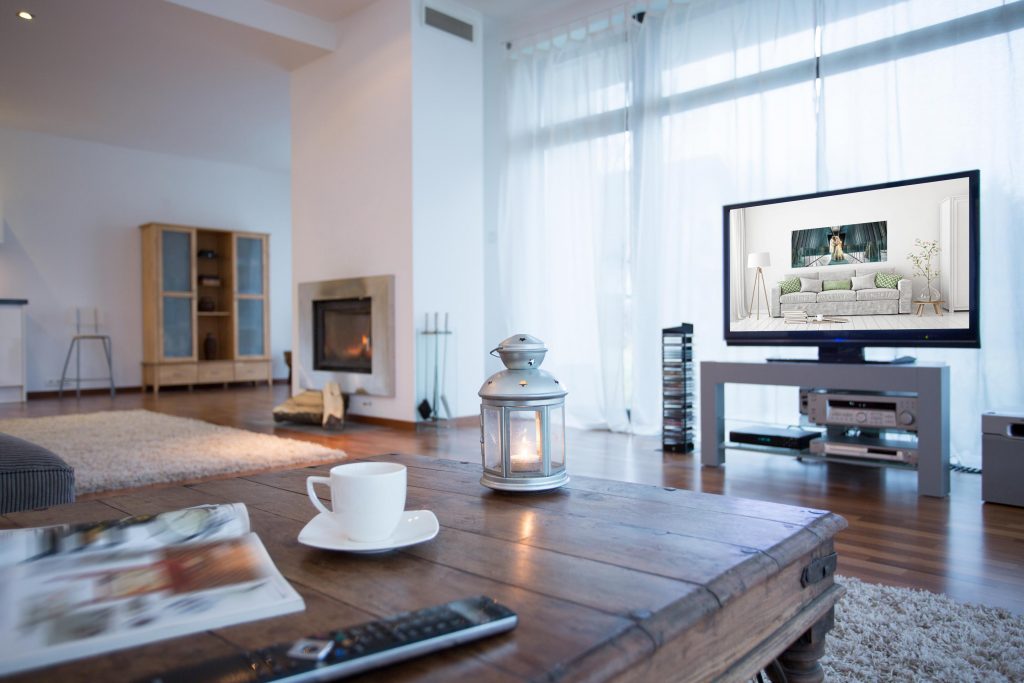 Step 5 – Adjust and Add to Order
Now the process is to ask the clients, spread by spread, if they would like any changes. Start with the first spread and ask, "Would you like to make any changes here, or leave it as is?"
The goal is to move through the entire album, but to control the process with one simple question.
Upon coming to the end of the album, choose Add Album under the Client Order menu and Fundy Designer will tally up any extra upgrade costs (see here to learn how to add album pricing to Fundy Designer). Ask the clients, would you like to remove any more photos or pages or would you like to get the album as is for $XXXX.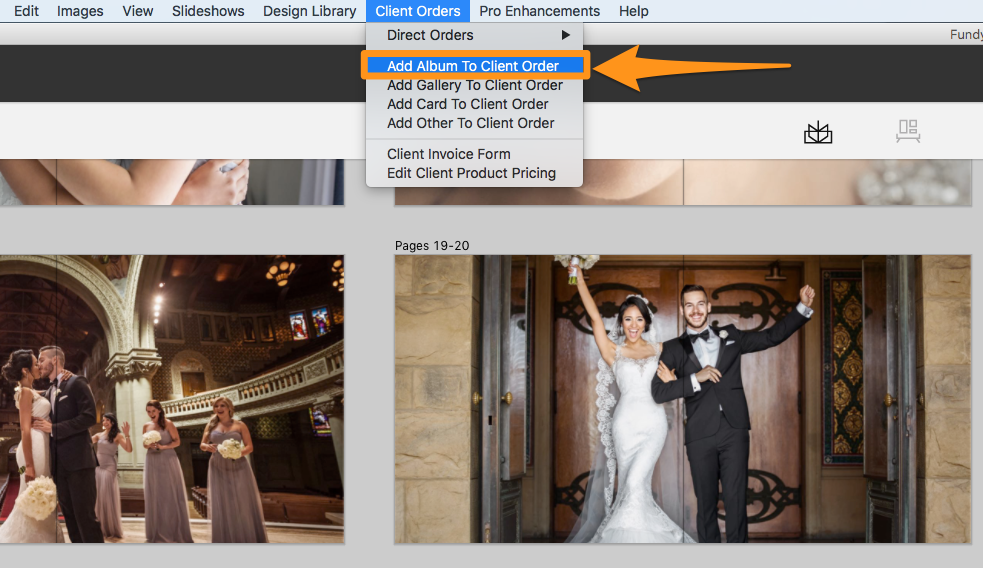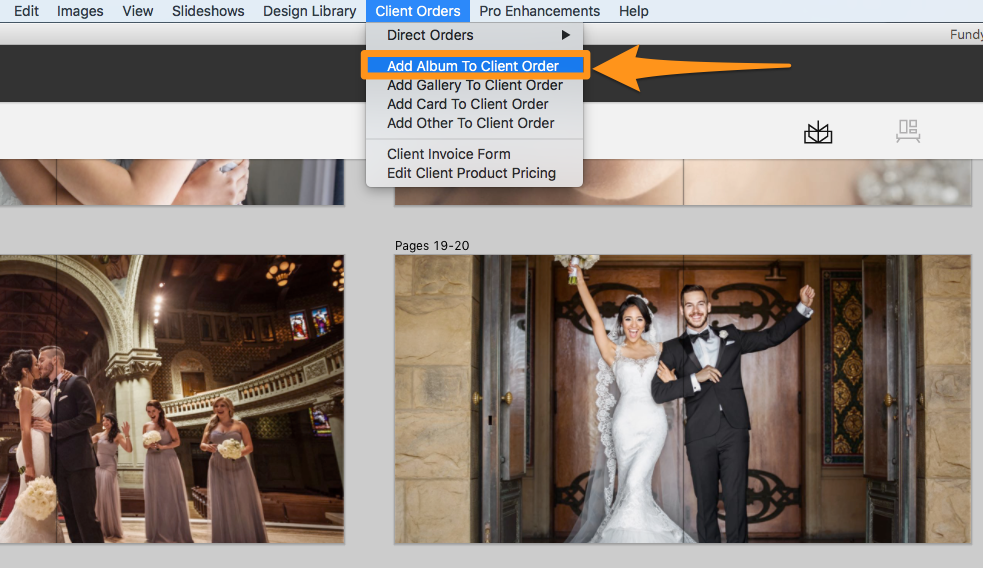 If they would like to make more alterations, do that, if not add it to the order, charge the clients via Square or PayPal and then have them sign off on the order.
The Key
The key is to focus on the slideshow and keep the process moving quickly. People are busy and they would rather spend a little extra if the process is easy than spend a lot of time going through the album.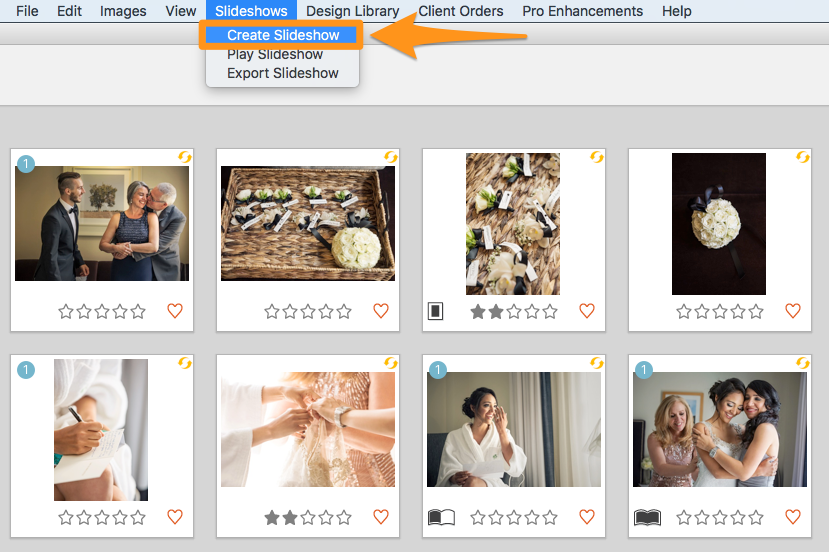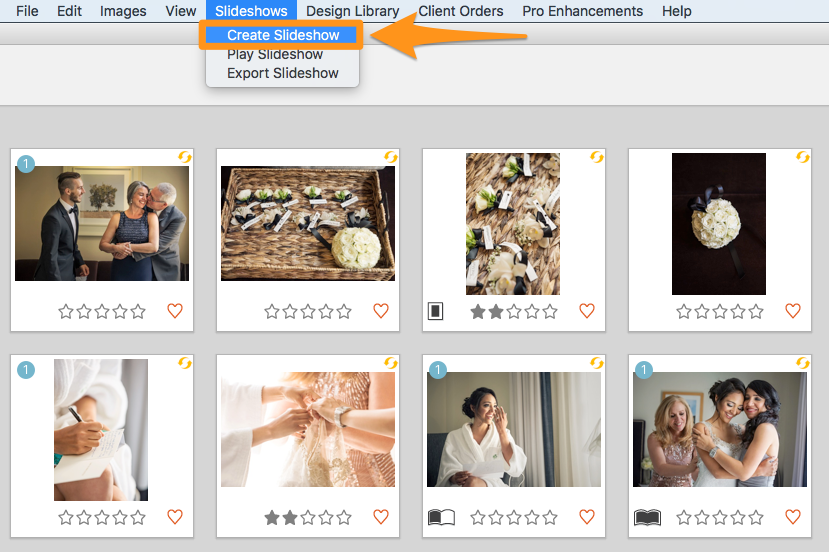 Hope the album upgrades are fantastic. Be sure your Fundy Designer is up to date, click here to download the latest and greatest version.