Everyone knows about the speed of Fundy Designer when designing albums, but it's also the tool with the most design control and functionality in the industry.
Full Control Auto Design
Many photographers are wowed by the power of our Auto Design feature to create truly custom albums that sell themselves.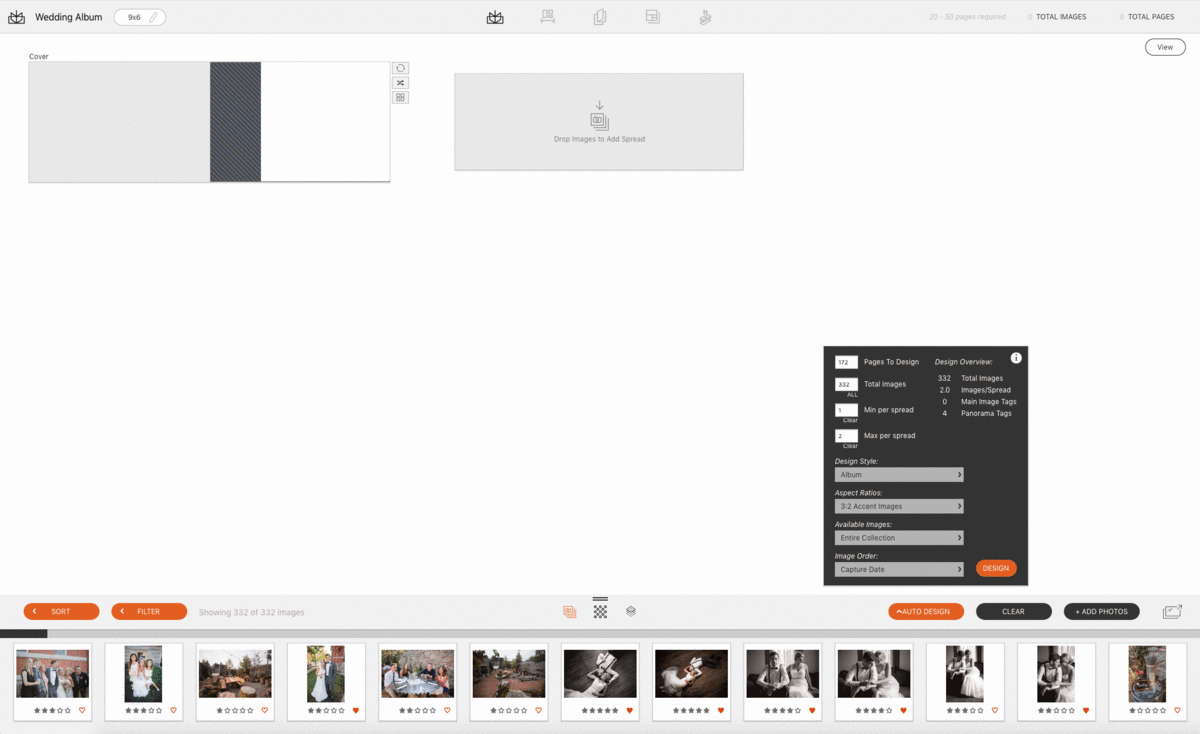 In the Auto Design dialogue box you can control everything from minimum and maximum images per spread to image ratios and design styles.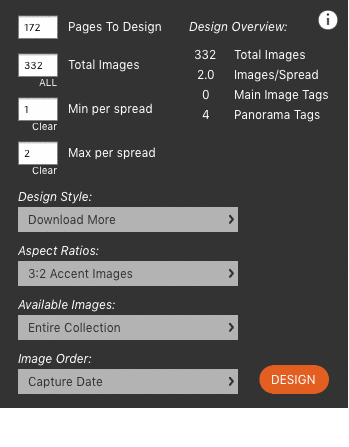 Using the storyboarding tools in the Fundy Image Browser, you can tag certain photos to be panoramas, cover photos, main photos on a spread, you can even group photos to force images to be on the same spread. See this blog post for pro storyboarding techniques.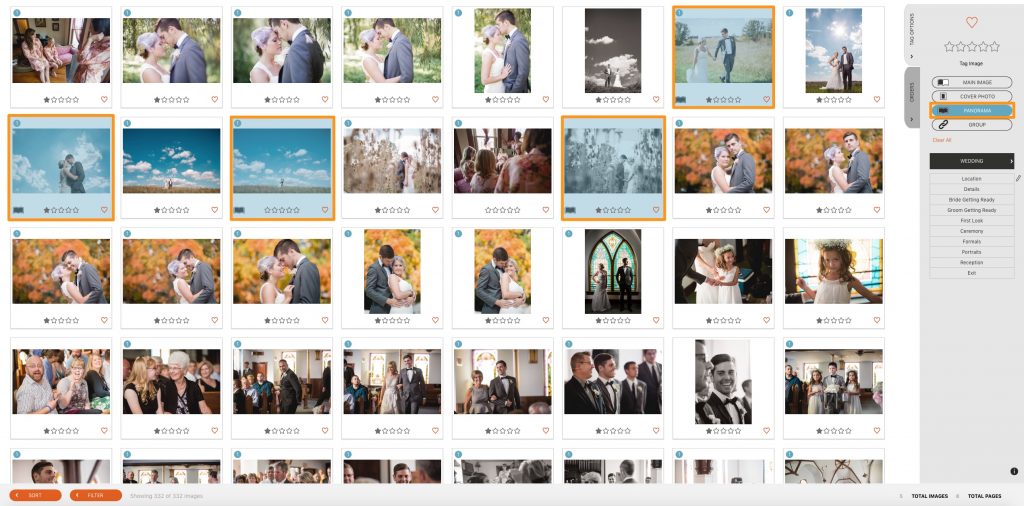 Quick Design Picker gives you hundreds of design options
The quick design picker has a whole lot more than the twelve designs you see at first glance.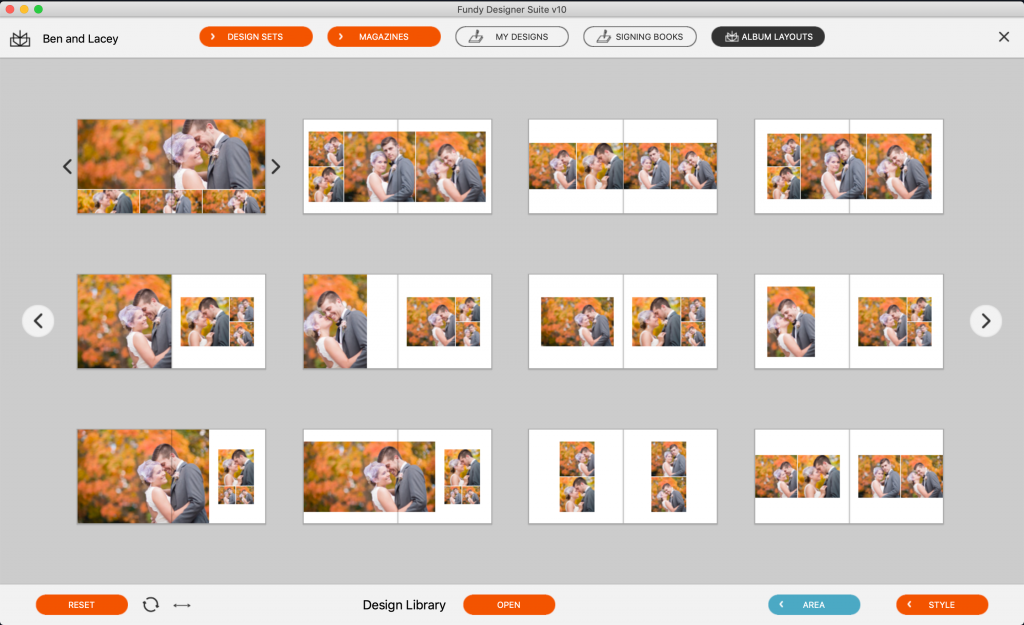 You can use the flip icon to see the reverse of each design.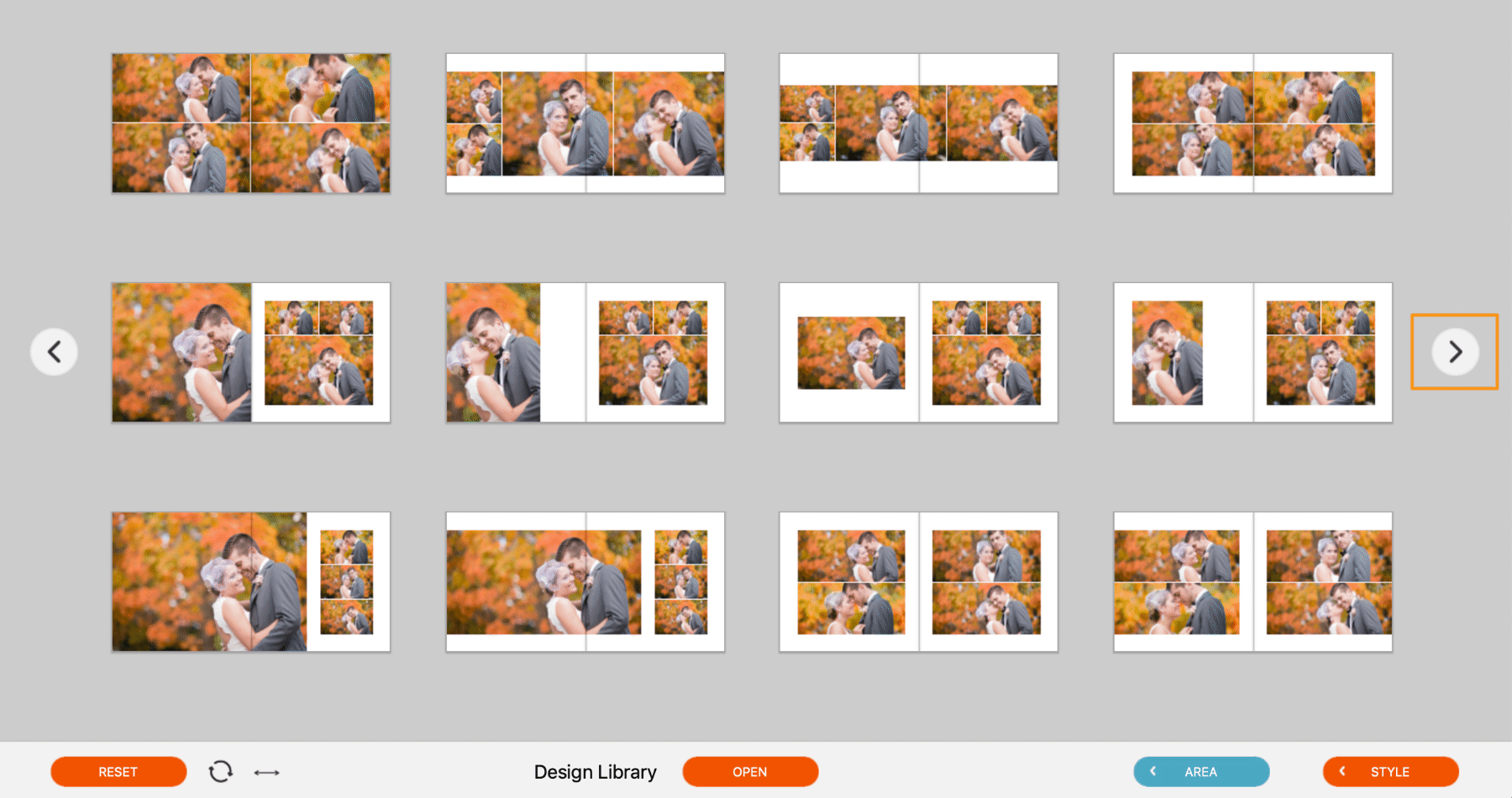 You can shuffle through more design options with the arrows left and right.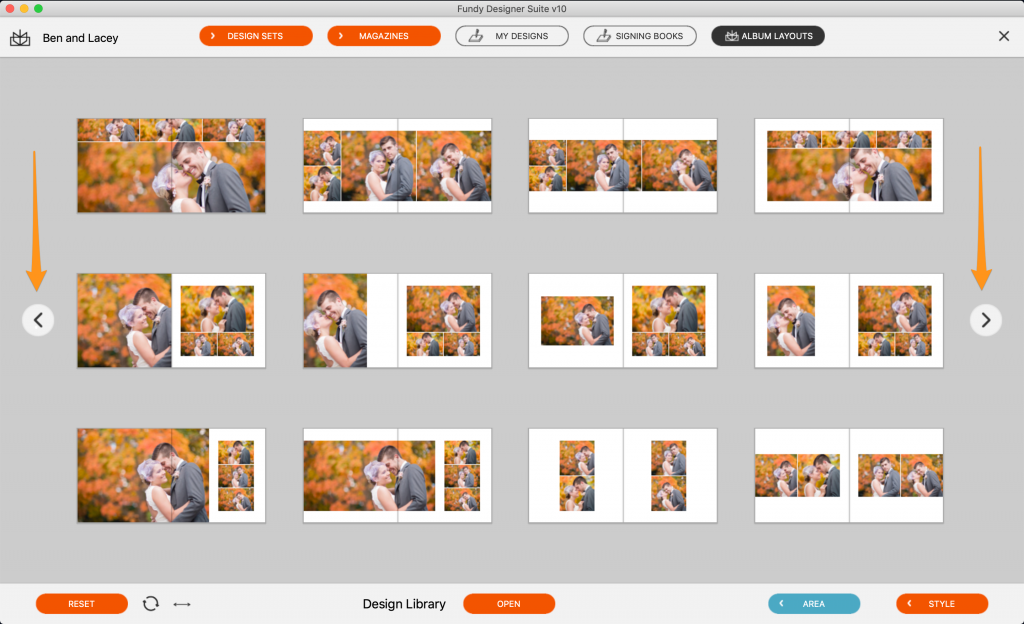 You can even shuffle through different options within just one design.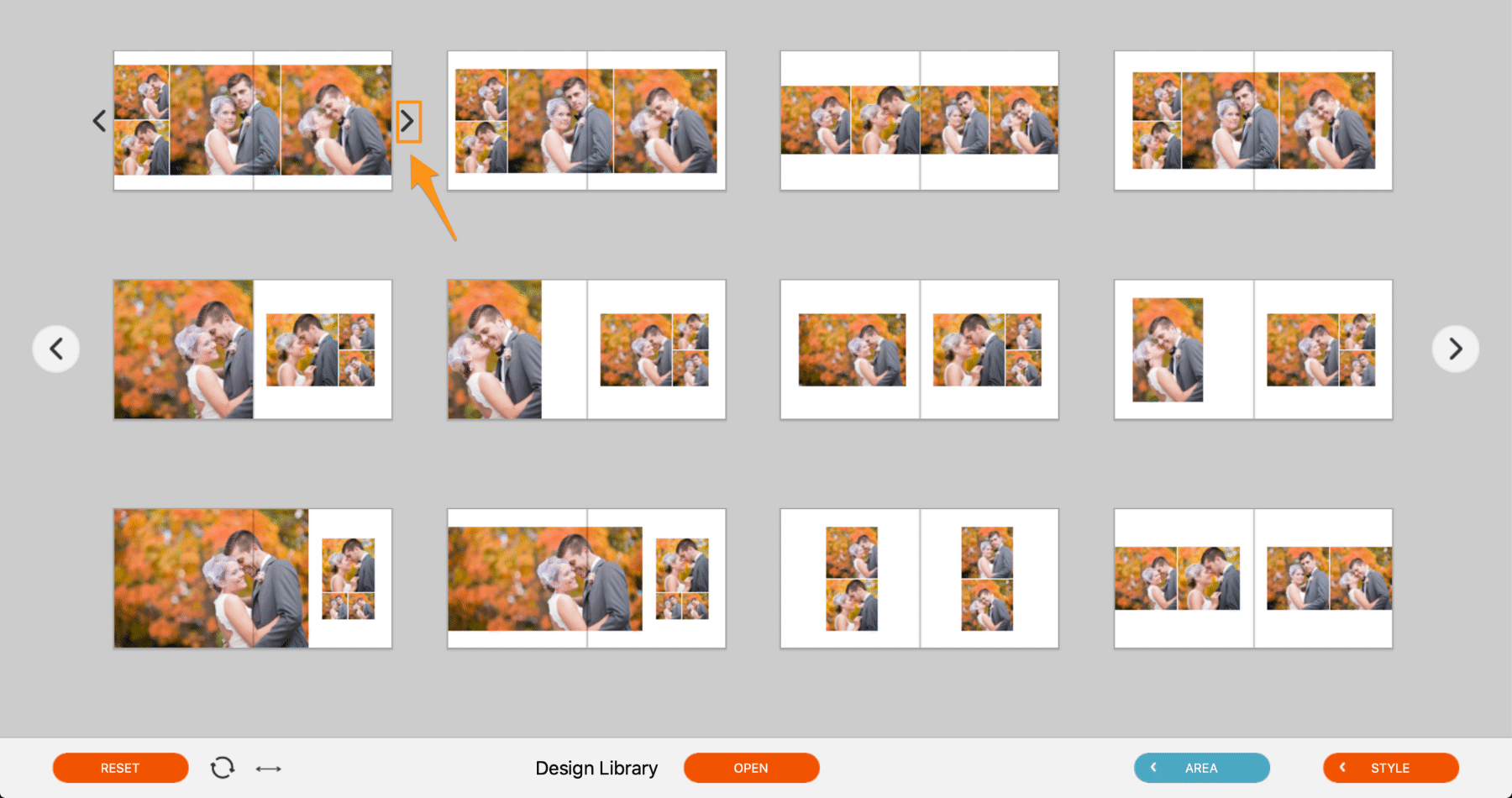 For more information on the Quick Design Picker, like how to control image ratios, see this blog post.
Drop Zone 3.0 – Groundbreaking Layout Control
Drop Zones separate Fundy Designer from the rest, even leaving Adobe InDesign in the dust.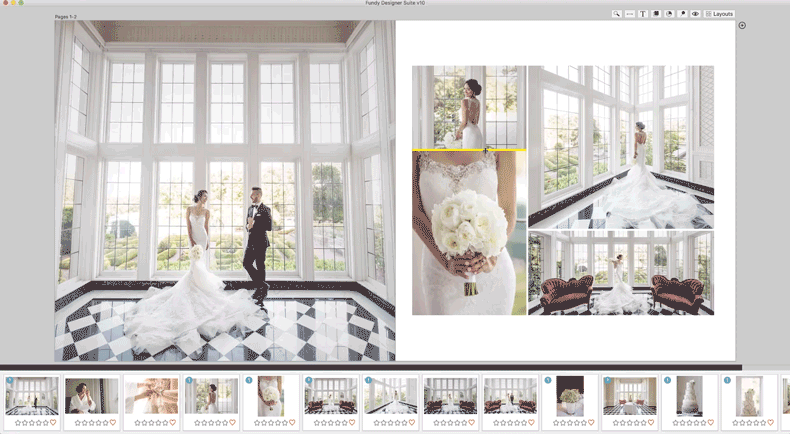 The magic of Drop Zones is that you can resize one image on a page or spread and the other images automatically adjust.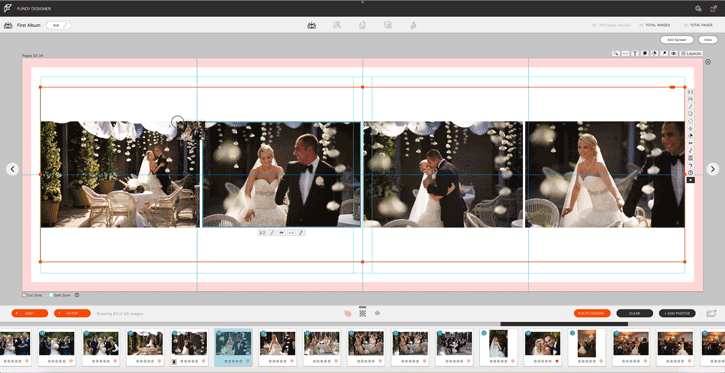 You can swap vertical images and horizontal images, even remove an image and the Drop Zone automatically adjusts the other images making everything beautiful again.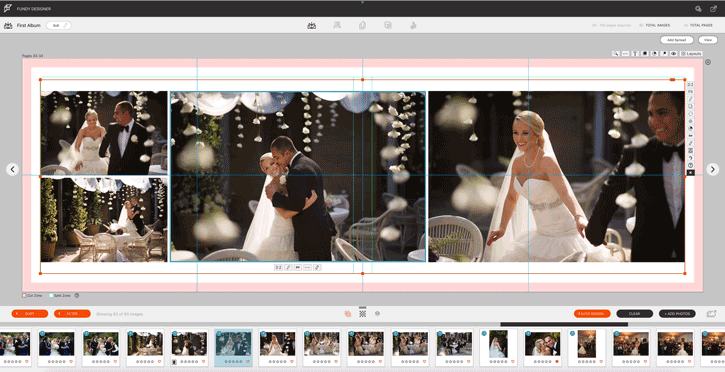 With Drop Zones 3.0 it's never been easier to change image ratios. Just grab the space between images and slide to resize.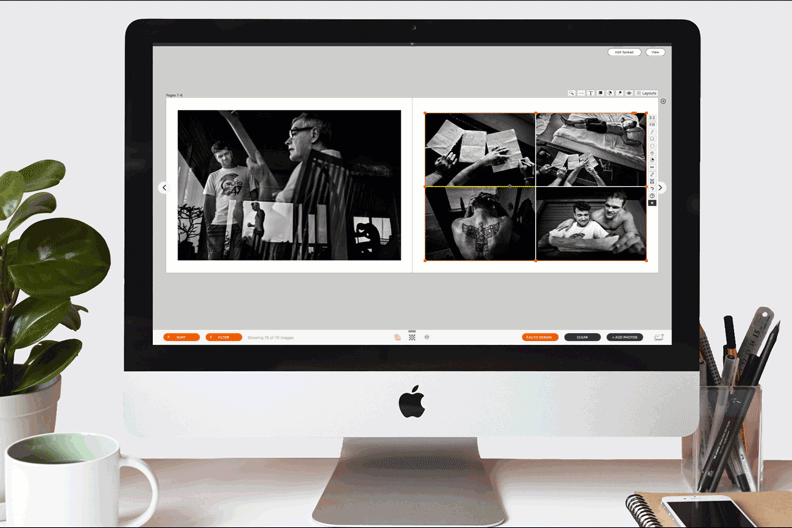 Easy Automation and Control
Dive in and use the full potential of Fundy Designer. It's never been easier to make every design the work of art your clients deserve and can't resist!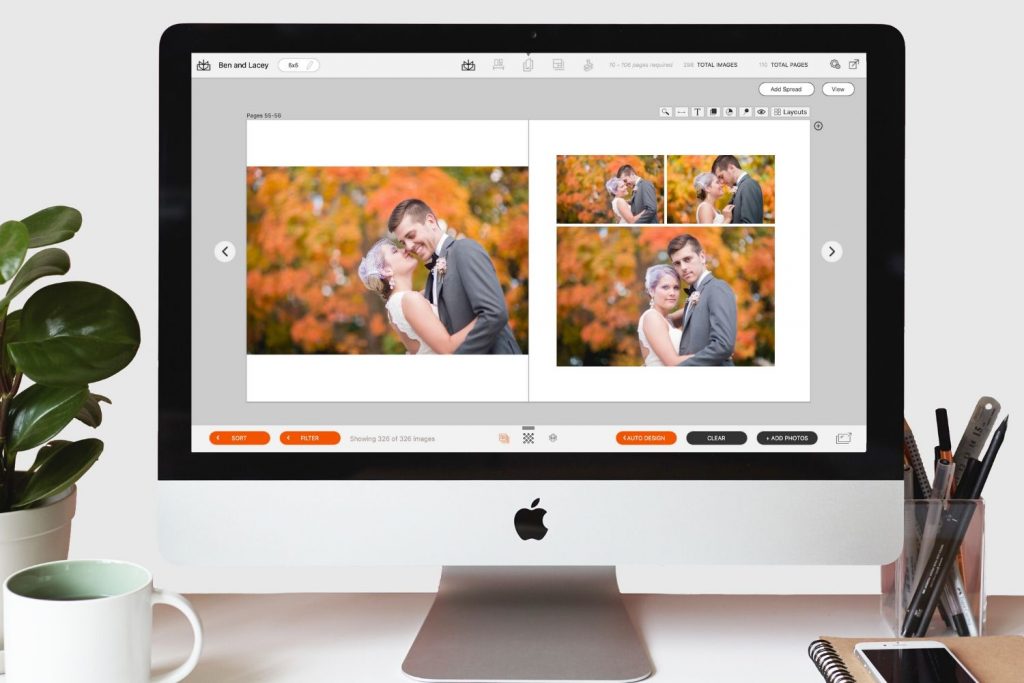 Do it all in Fundy Designer! 
New to Fundy Designer? Get started with our free trial! Ready to try the latest version of Fundy Designer? Click here to purchase or upgrade to Fundy Designer v10!