Feature – Access Projects and Subprojects from File Menu
We all love a bit of extra speed in our workflow. One microfeature we slipped in with this last update is a Quick Project Access menu. It works exactly the same on both the MAC and PC. 
New Designs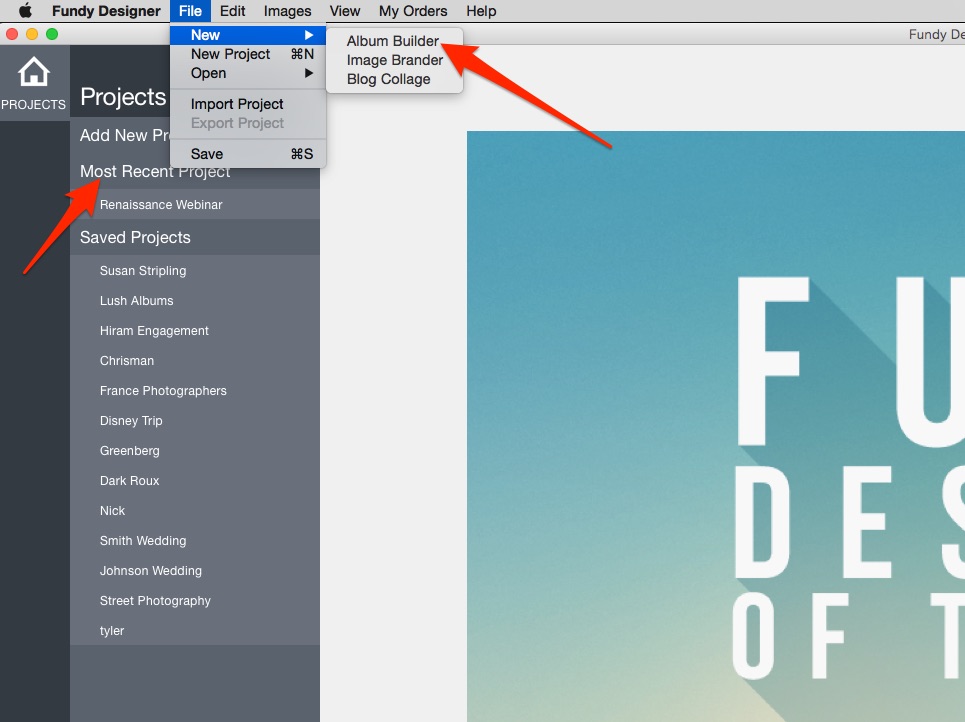 Under the file menu, you can choose New Album, New Blog Collage, New Image Brander, etc. If you have a project open, it will create that design in your current project. If you do not have a project open, it will create the new design in your most recent project. You can see in this screenshot that this would be the "Renaissance Webinar" project that we did.
Open Previous Designs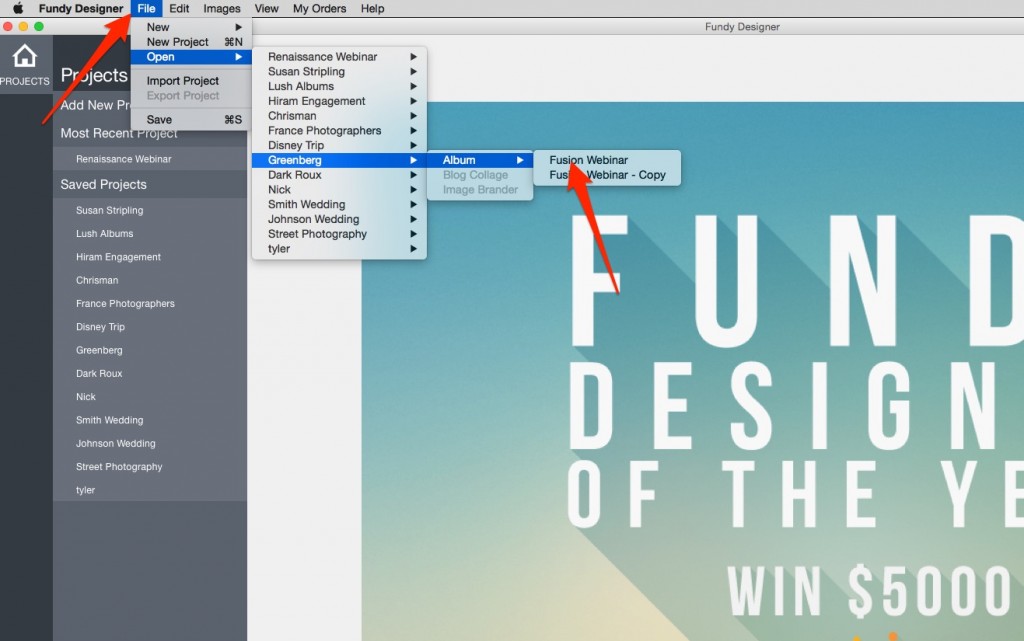 Here you can see under the Open menu, you can dive into your Projects and your individual designs for that project. Quickly open that album or that collage you've been working on.
Mac Bonus Feature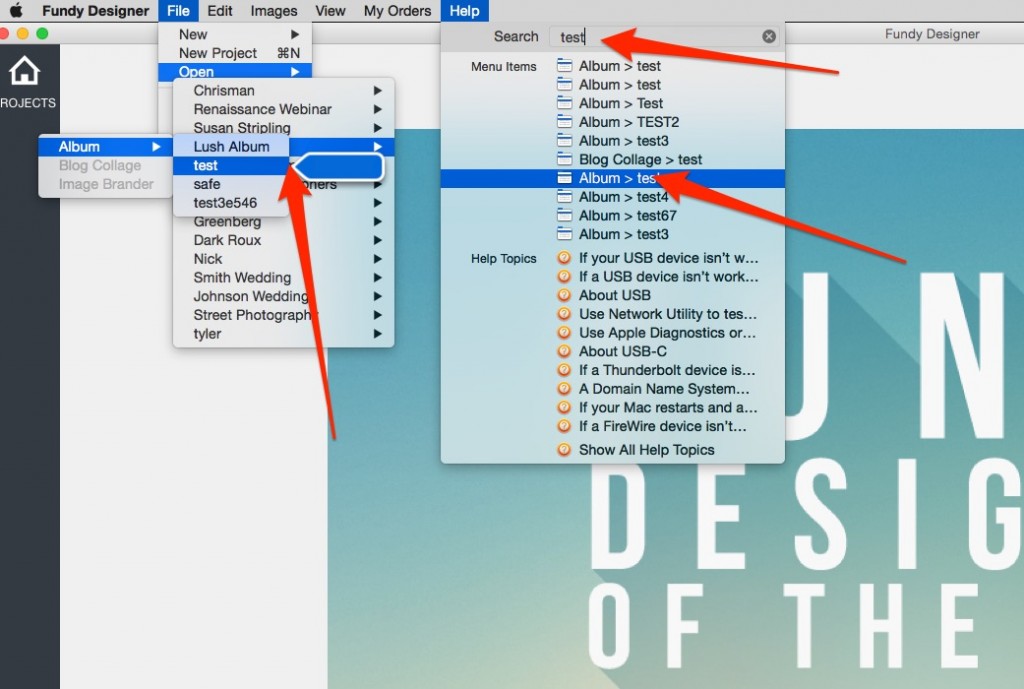 This is just a bonus prize that the MAC OS has built in. We didn't do this, so if you are on Windows, please don't be upset with us. But when you search in the Help menu, it will show any designs or projects with that name. So if you've forgotten where you put something, just search for it.
Love It?
Hope you love this little mini feature. Give it a try. If you aren't using Fundy Designer yet, download the trial.