Feature – You Can Become a Design Ninja
One of the most underutilized features in Fundy Designer is the Quick Design Picker®. While it looks like 12 simple layouts, our Drop Zone® technology gives you powerful control over millions of design options in one, simple interface. Let's take a look at how much variety and power you have.
Variety is the Spice of Life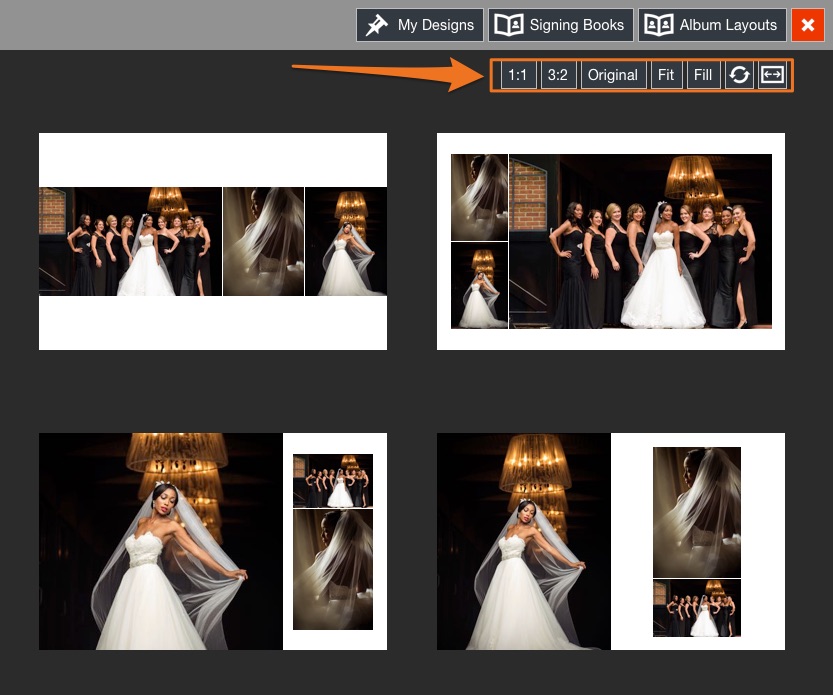 images © Susan Stripling
Ratios – the first five icons give you control over the ratios of the images. You can choose to make all supporting images square, 3:2 ratio or keep their original crop.
Fit and Fill – Fit respects the image ratio. Fill does not respect the crop of the image and stretches the image to fill in the Drop Zone.
Shuffle and Flip – The last two buttons are more fun options – the second to last button shuffles the images within the design. The last button will flip the entire design.
Have a Favorite? Use Your Keyboard
Many people don't know that our Quick Design Picker is hooked up to our keyboard shortcuts. If you have a favorite layout that you use a lot, just remember the keyboard shortcut. We use the keys on the top of your keyboard, 1-0 and -, =.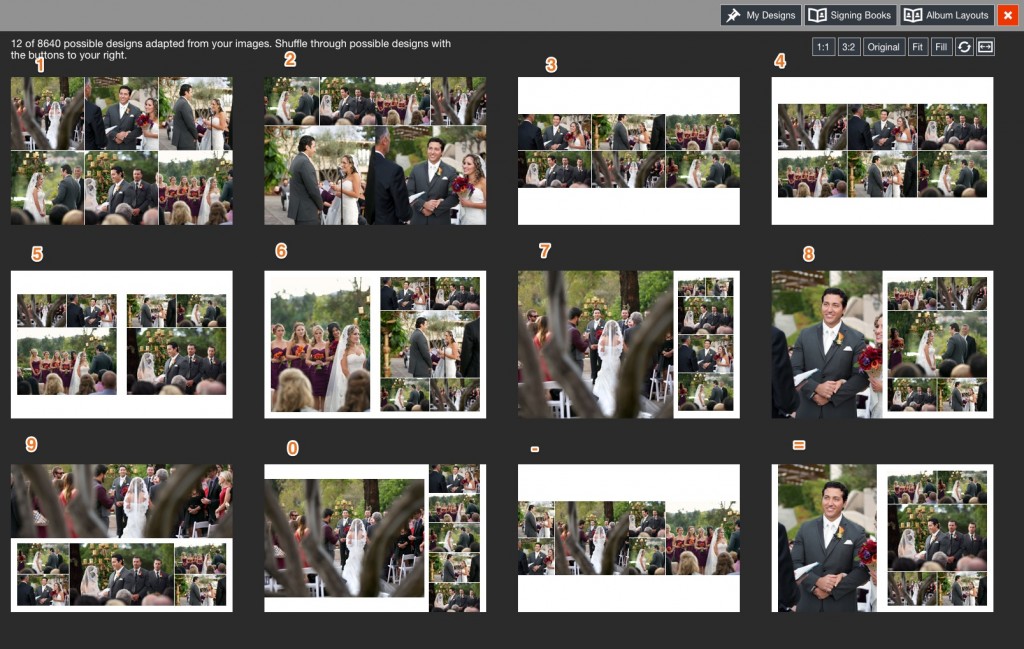 Last But Not Least, Save Your Designs and Reuse Them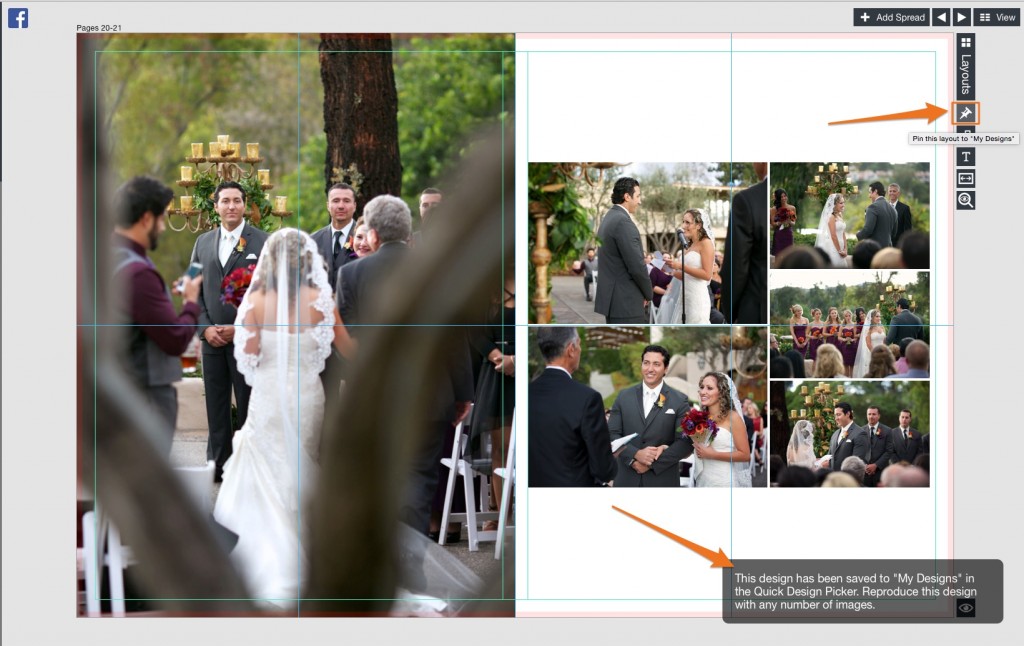 Made a custom design that you like? Click the pin icon and save it.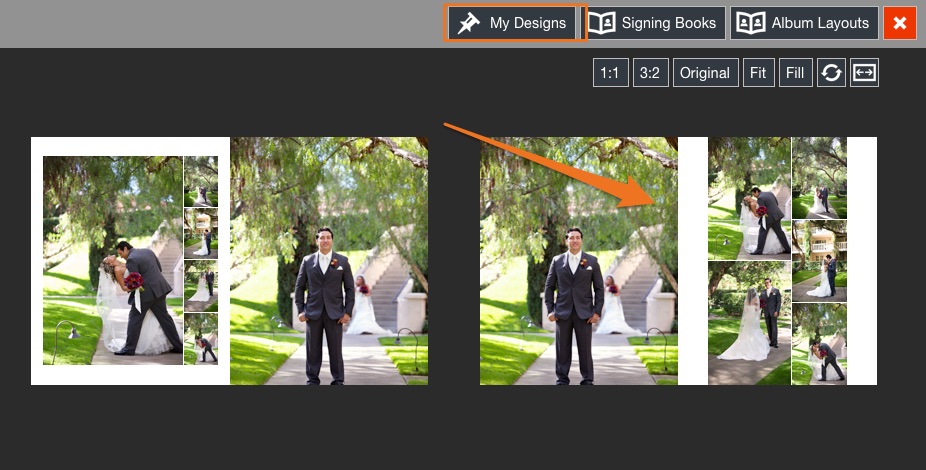 images © Sara France Photographers
Now you see that I have access to that same design, but because the new images I'm using are verticals instead of horizontals, the design adapts to my images to adjust for that. So much fun.
Hope You Have Fun
We hope you have fun with the Quick Design Picker®. If you already have Fundy Designer, give it a go. If you don't, download the trial.