Feature – Copy List of Photos for Lightroom
If you're a fan of Adobe Lightroom (and who isn't these days), then you're going to love this new feature, "Copy List for Lightroom" coming in the next update from Fundy Software.
We're always preaching workflow, and working on integrating tools to make you more productive. You always want to start with the end in mind. That's putting a beautiful wedding album in the hands of your couple that captures the story of their day. How you get there is workflow.
Working smarter, not harder means touching your files as little as possible from beginning to end. Maximizing your efficiency and never compromising quality. A good workflow, for those who prefer Lightroom, is to cull your wedding images down to the final set of images that tell the story for your couple. Make your creative edits, color corrections and artistic enhancements and that becomes your master set of images.
At this point, it doesn't make sense to spend hours of fine level retouching. Your client needs to pick out the images they want to see in their wedding album and there may be revisions along the way (adding/subtracting) images. A smarter workflow is to only retouch those images that will be included in the final design.
This is where our new feature shines. Once you have a final album design in place and your client has signed off on it, you can begin the final steps of retouching and preparing those images to be printed. The new "Copy List for Lightroom" will create a list of all the images in your album that is perfectly formatted for Lightroom's search function.
Here's how it works: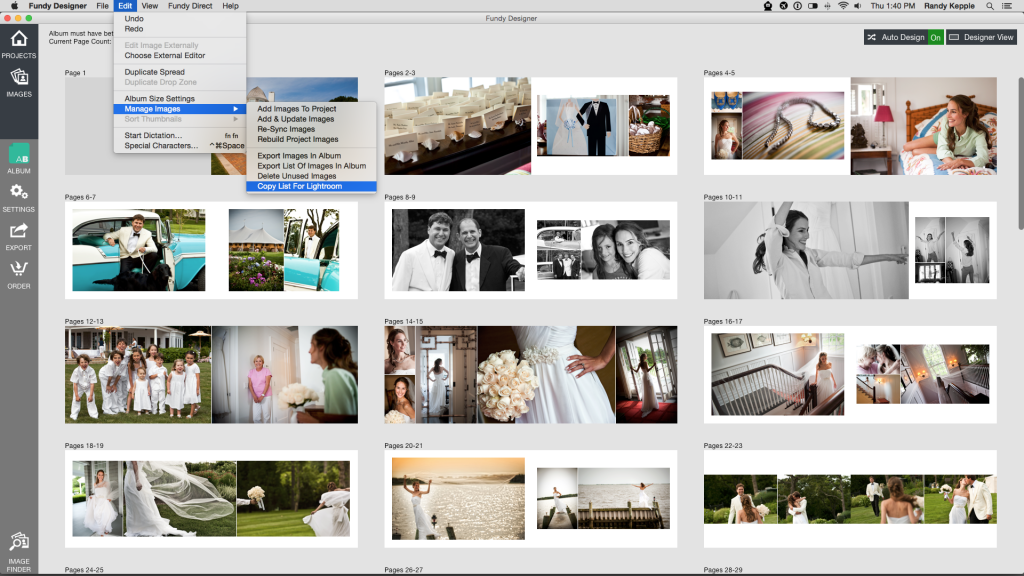 Open your wedding album project and under the Edit menu select Manage Images, then Copy List for Lightroom. A box will appear with a formatted list of all the images used in your album.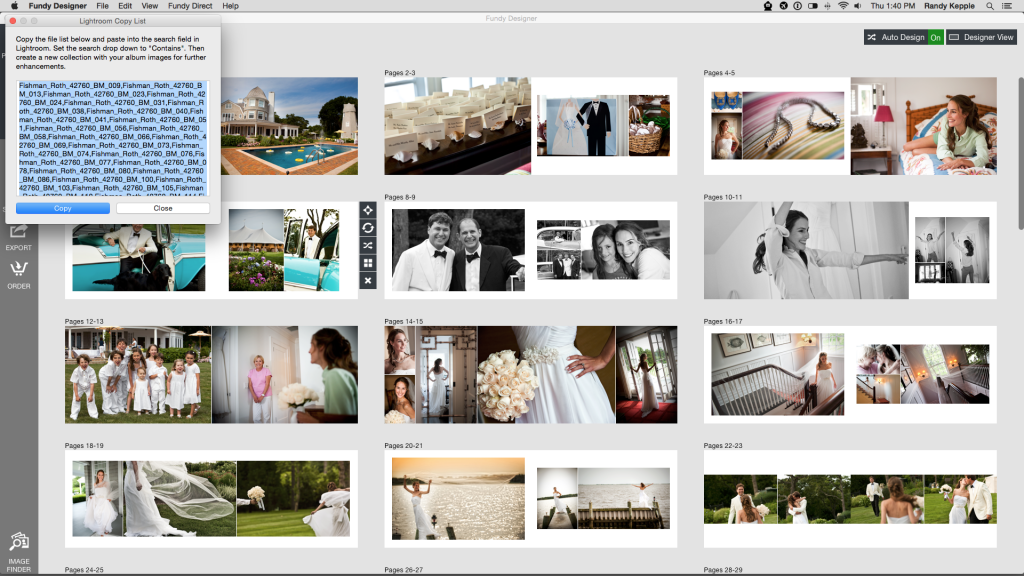 Select the Copy button and then open Lightroom and load the folder of your client's wedding photos.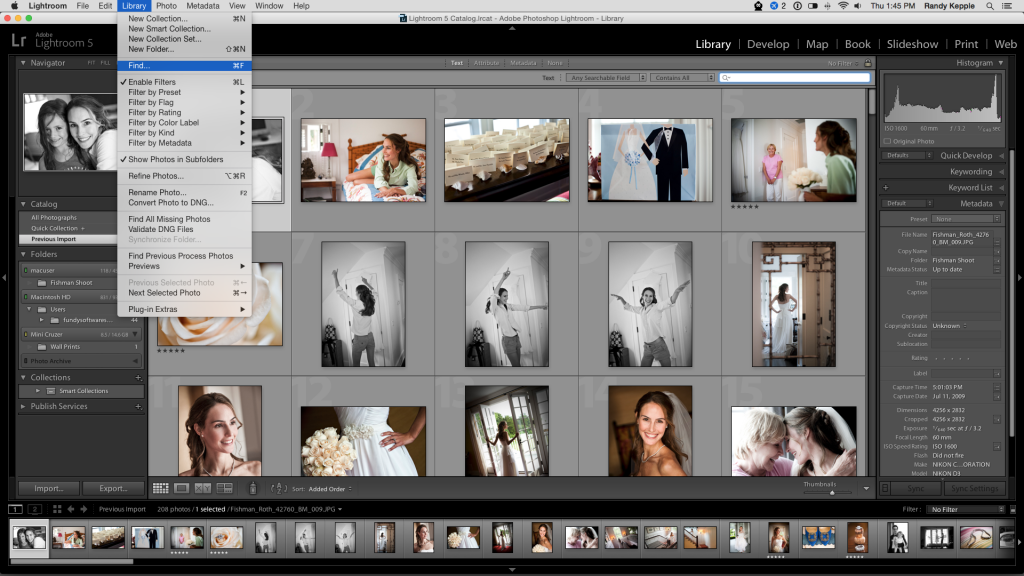 Open the Lightroom search dialogue box by choosing Find from the Library menu.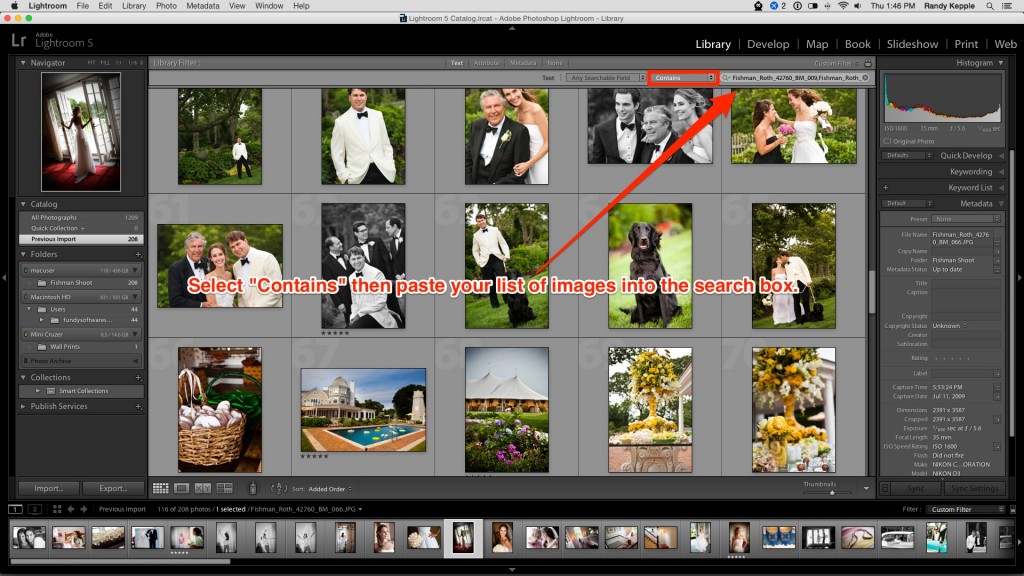 Then, change the find function to "Contains" and paste in the pre-formatted list of images from Fundy Designer. Lightroom will quickly find all the images in your wedding album.
At this point, you can create a new catalogue of those images and do your final editing and retouching. Export your images from Lightroom and then re-sync your retouched images in Album Builder. It's a simple process that can dramatically increase your efficiency.
If you'd like to see this new feature in action, check out this video from the man himself!