Over the past year, speaking with photographers around the country, we've learned that one of the most difficult parts of album design has nothing to do with designing – it's the ordering. With that problem before us, we embarked on one of the largest projects album design has ever seen – to create streamlined design and ordering for books and albums to multiple album companies. Incorporating all of options and dependencies of multiple album companies required writing a book ordering API completely from the ground up. And, we had to make it simple and easy for you to use. 
What is Fundy Direct?
Fundy Direct is the term we are using for direct ordering from our desktop application, Fundy Designer, to some of the best labs in the country (and soon the world). We are starting with albums and will be adding wall art, cards, etc. Anything you can design for our customers, we want to give you access to a seamless design/ordering system.
Best of all, it's free for licensed users. It's just another free feature of Fundy Designer.
Super Easy Step 1
Click, order. See, I told you it was easy.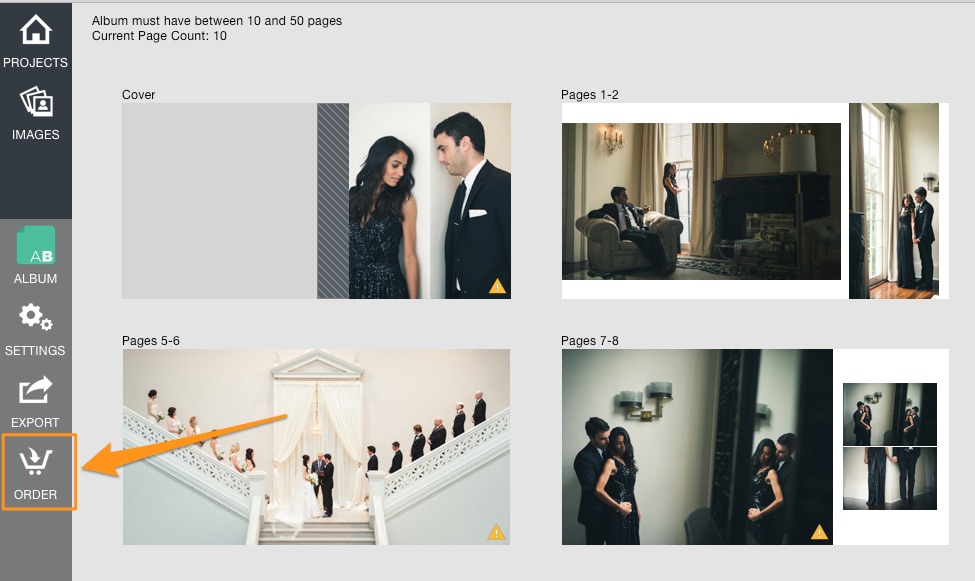 Click Next a Couple Times
This part is a little bit boring. We do some hard work while you sip a cappuccino. We check the color profile, original files, cover sizes, etc. for you. Then we create the print files in the correct color profile and get ready for upload.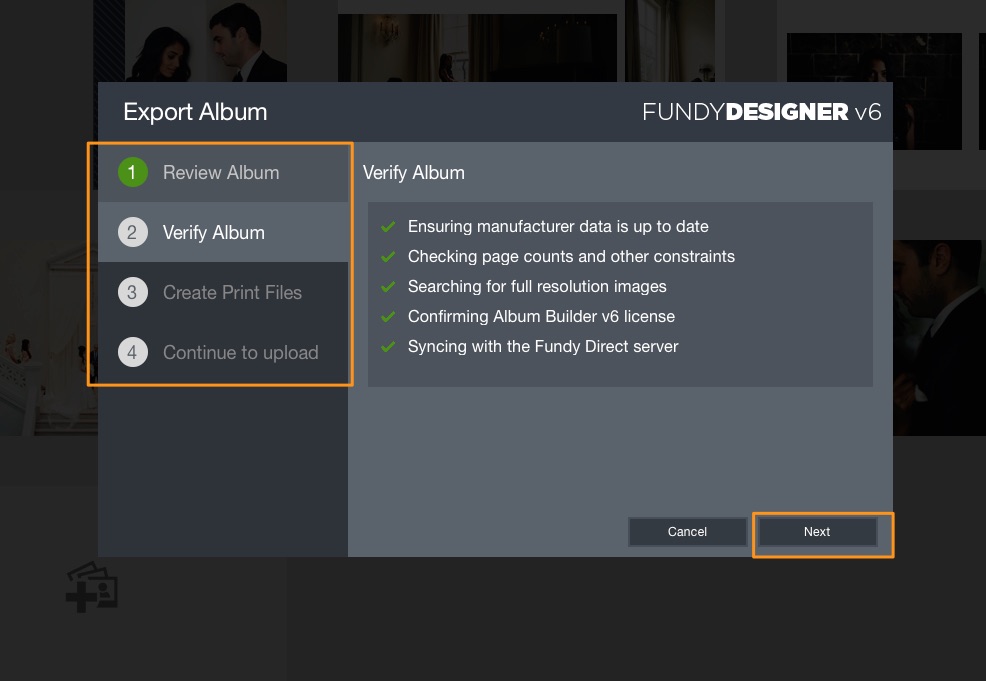 Upload
While the print files are uploading, you can continue designing another album.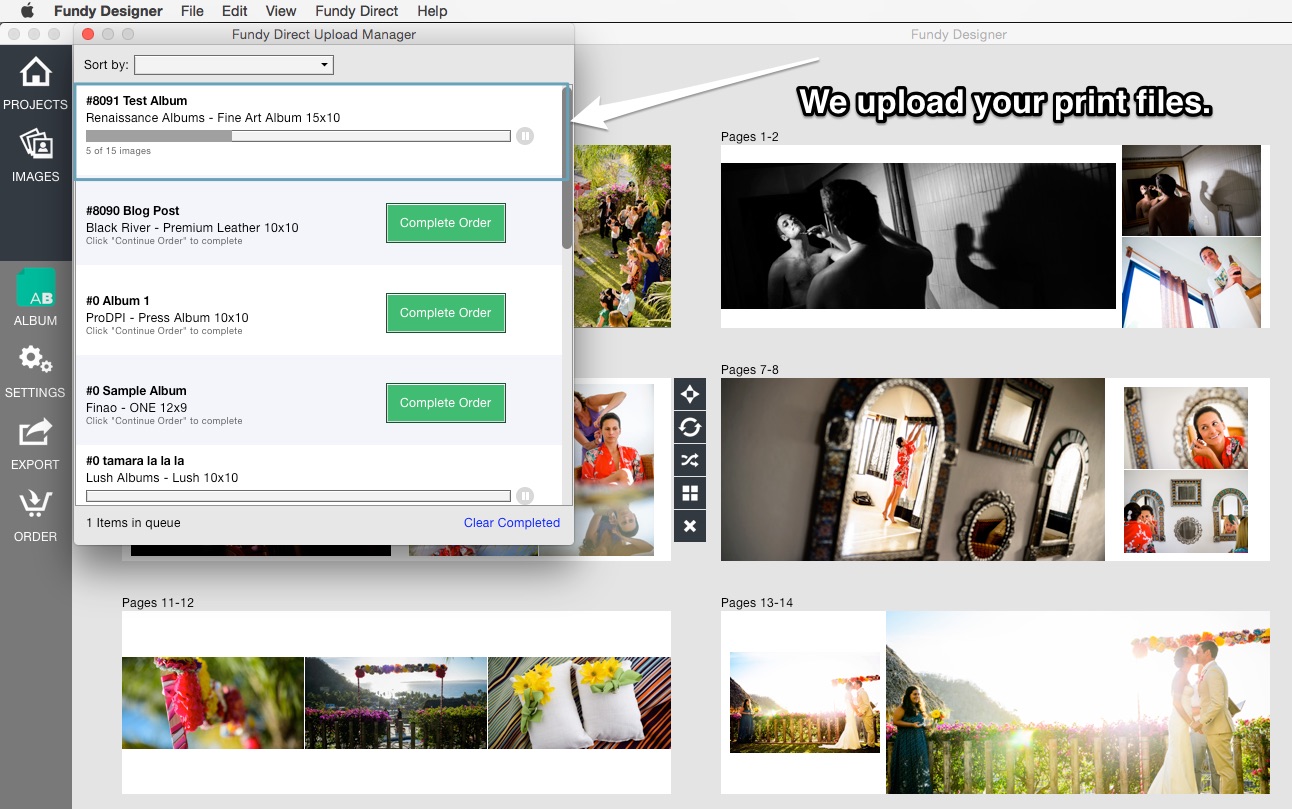 Choose Your Cover Type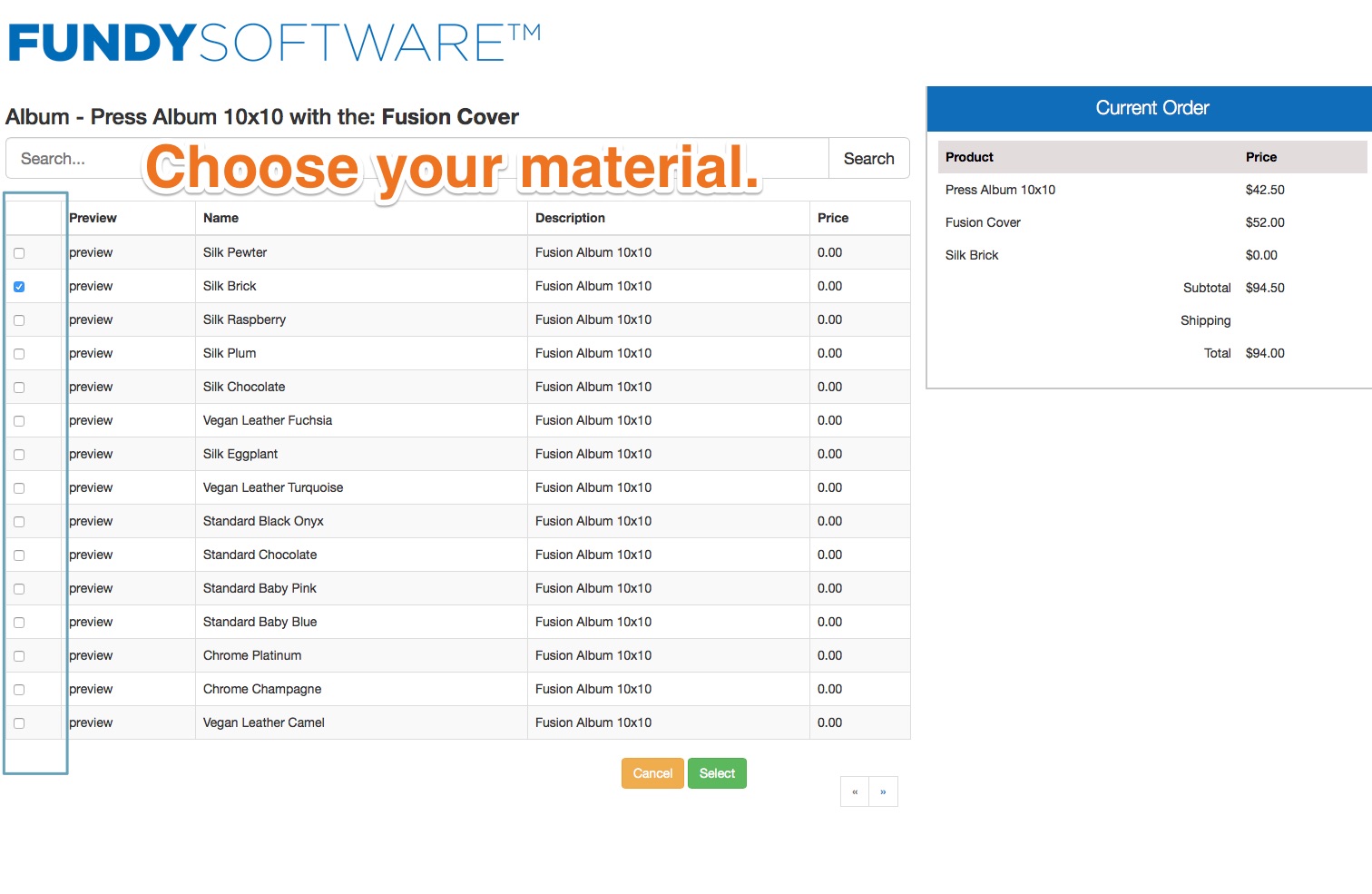 This is where the fun begins. You can choose your cover material. If your album company offers imprinting or a bag, you can choose that here.
Centralized Order Management
Because we process the payment for you, we take care of all your orders. Use one company for fine art albums and another for press books? No problem, track all your orders in your Fundy Command Center dashboard. Super easy, and it's kind of fun!
See It In Action
Fundy Direct Public Beta Coming in November.