Feature – Find Client Selects Automatically
Image Finder, built into Fundy Designer, makes it easy to find your client selects in a few seconds. Do your clients choose their images to go into the album? Or do they send you a list of images to add to the album after you start designing? Then Image Finder is for you.
How Does It Work?
It's very easy. Just select your list of images from a text file or from a spreadsheet (usually shopping carts, like Zenfolio, will give you a spreadsheet) and paste that list into Image Finder. Just click the Image Finder icon and follow the wizard.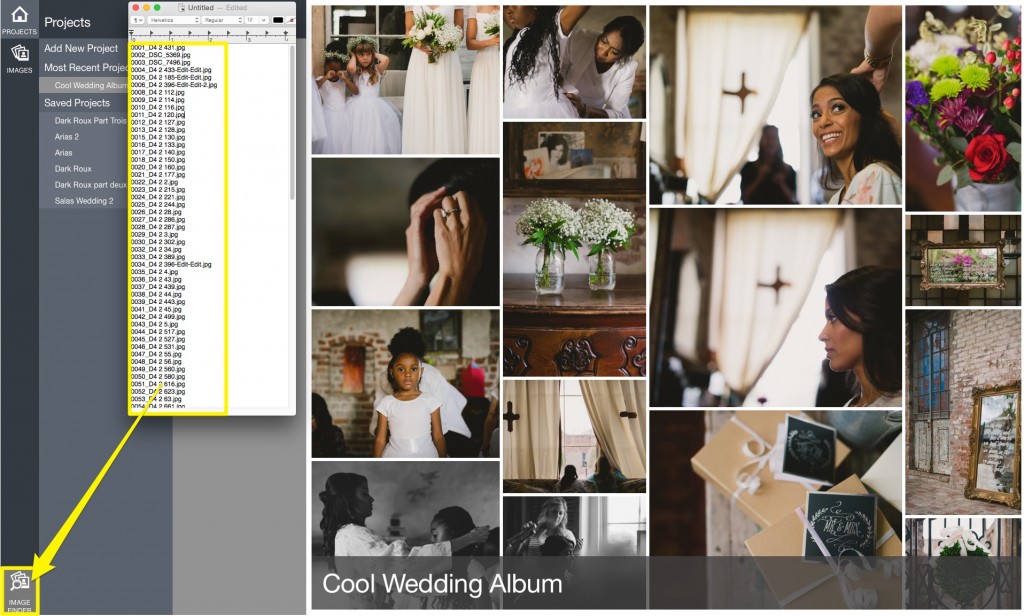 See How It Works