Feature – Fundy Direct Live
We've been working diligently on Fundy Direct, a free service for all owners of Fundy Designer. With Fundy Direct, you can design an album and order it directly through Fundy Designer with select labs. Currently there are three labs live in Fundy Designer with more coming on in the next few months. Download the newest version of Fundy Designer with Fundy Direct and give it a try.
Labs currently live:
1. ProDPI
2. Renaissance Albums
3. Tamara Lackey's Lush Albums
Labs coming in the next few months (in no particular order):
1. Miller's Professional Imaging
2. Finao
3. PQ Blackwell
4. Bay Photo Lab
5. Black River Imaging
6. Design Aglow
We are committed to making this first round of labs live by the end of June so you are ready to order once wedding season hits.
Creating a New Fundy Direct Album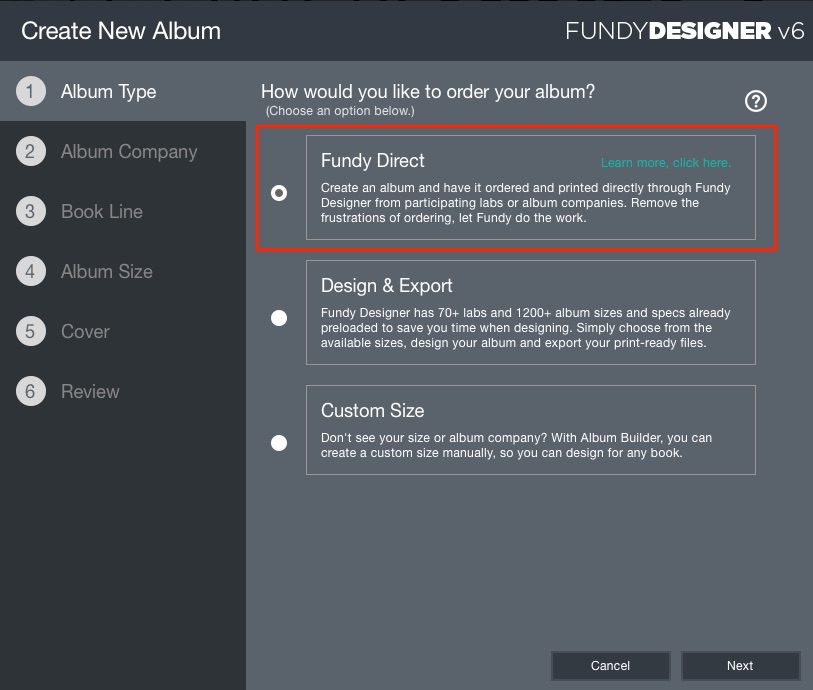 When choosing your album, simply choose to design a DIRECT enabled album. Don't worry, if you don't see your album or album company, you can always choose a Design & Export company/album and still export your files and order through your album company. We support 75+ different album companies.
Convert an Existing Album to Fundy Direct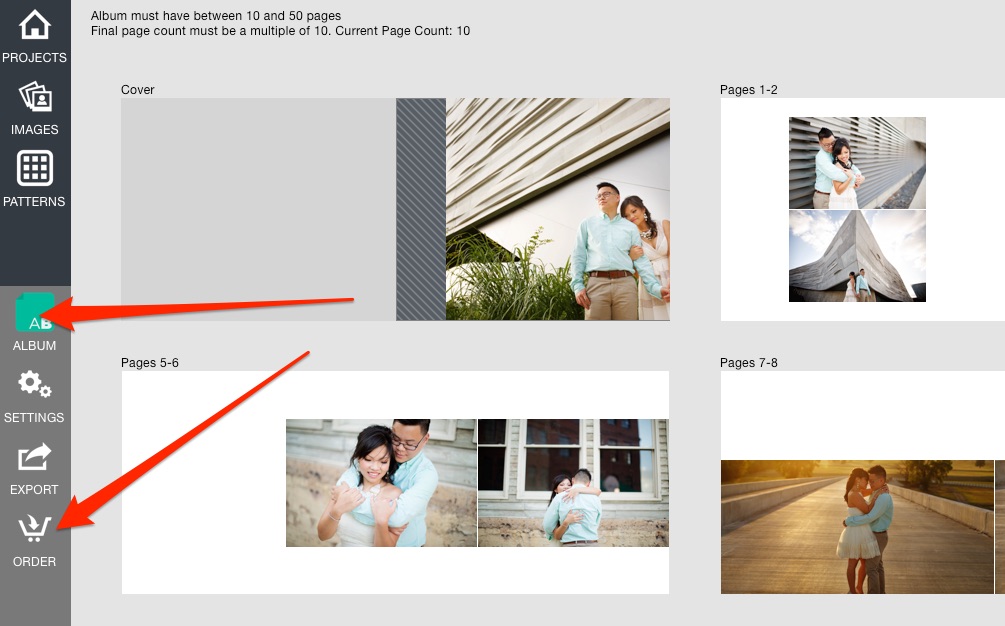 Already designed an album and want to order it through Fundy Direct? No problem – just click on the AB Album icon or the Order icon and Fundy Designer will take you through the steps to convert that album.
Get Updated
When you launch Fundy Designer it will auto prompt you to update to the latest version, which includes Fundy Direct. If for any reason you are not prompted, you can always download the update here. This is an exciting time in photo design. We are committed to taking one more step out of your workflow, saving you time and money. Ordering directly from Fundy Designer is as easy as click, upload and check out.