Feature • Instantly Duplicate Albums and Change Album Sizes
A benefit of our patented Drop Zone® design technology is that you can duplicate albums, change album sizes, and even change between a horizontal, square or vertical album without having to redesign your album. Drop Zones adapt your design concept to new page sizes instantly. As always, your images are the most important thing in designing an album, and we don't force you into any pre-designed templates. Photos courtesy of New York photographer © Michael Jurick Photography
Duplicate Albums
If you need to duplicate your main album to make a parent album (for example), simply right-click on the album of your choice and choose duplicate.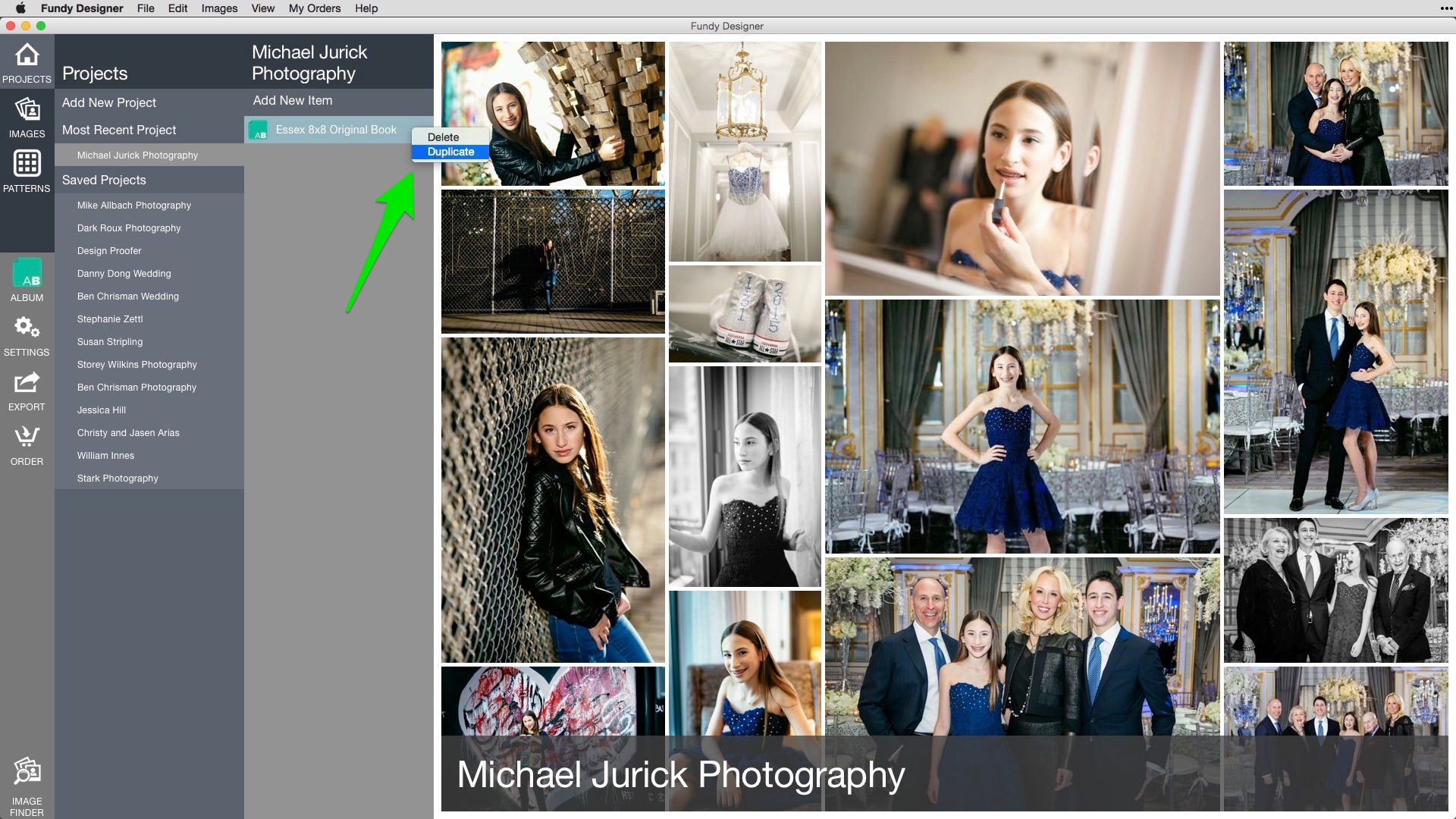 Next, click on the Album icon and in the final review window, you can change the name to differentiate it from your main album. Make any changes to the design, quickly and easily. This is a great way to customize multiple parent albums using the same basic design as the main album.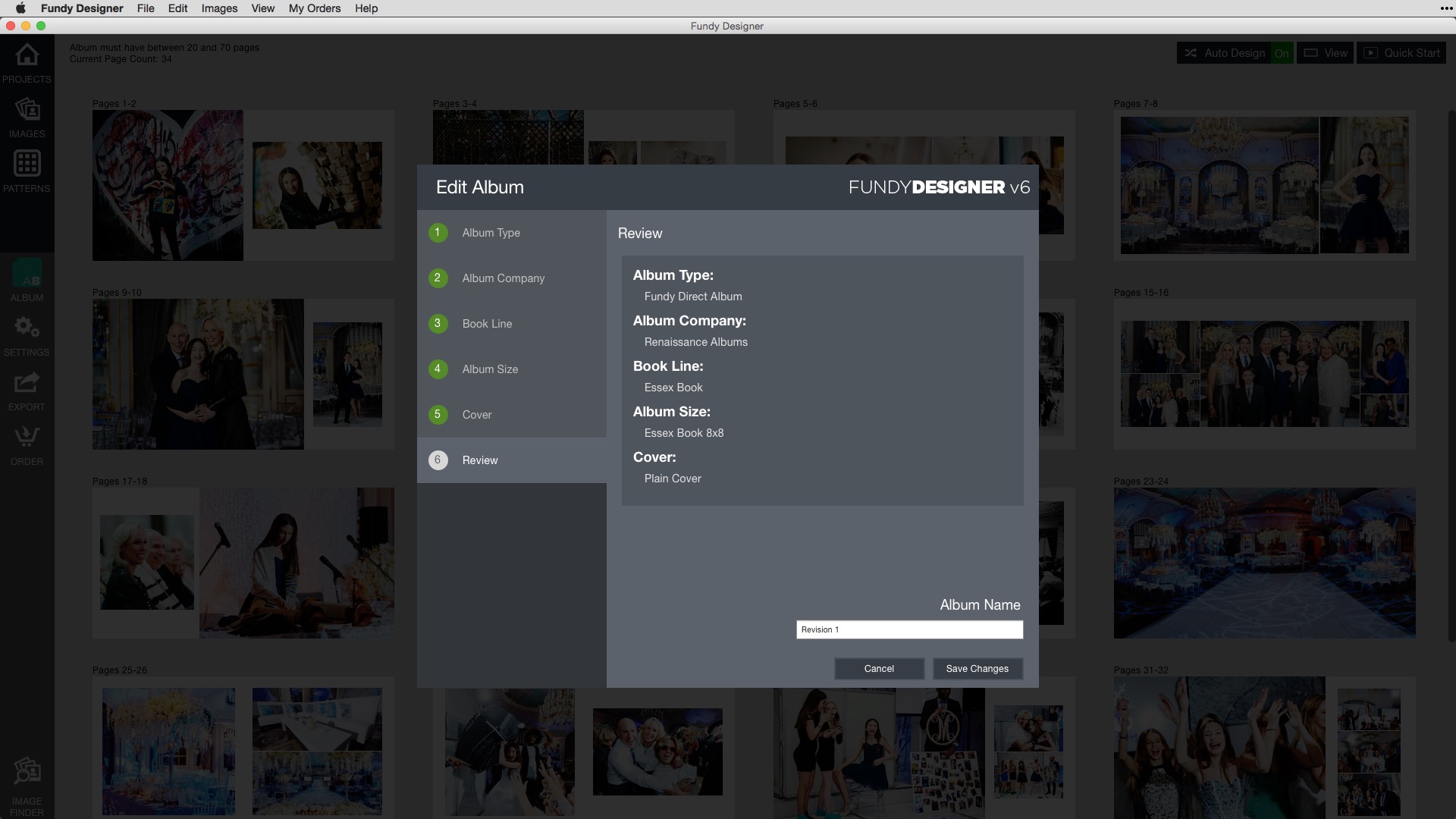 Design Proofer Workflow
Design Proofer is an easy way to get your album designs approved quickly. Your clients can make comments and changes directly on the design. Making those changes and creating revisions to your project has never been easier. (Watch a video on Design Proofer Workflow)
Right-click on your project and choose duplicate. Next, click on the Album icon and in the final review window, change the name to indicate the revision number (as shown above). This is a great workflow tip allowing you to archive and access revisions, without redoing your design work. This is especially helpful if your client changes their mind and wants to revert to a previous design.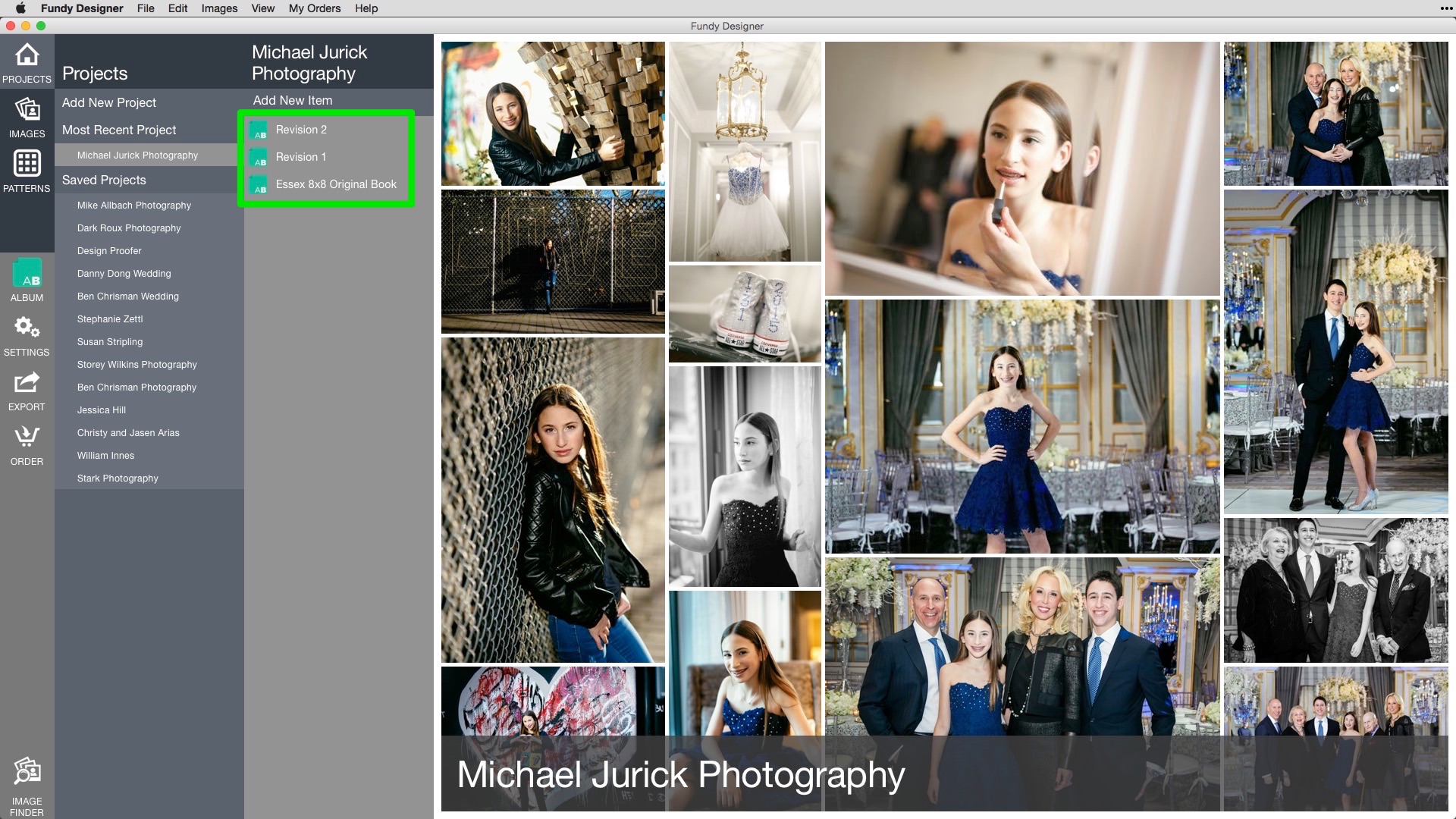 Change Size, Album Company or Format
This is where Drop Zone technology will really blow your mind. Because your designs adapt to different dimensions in Designer, you can change a vertical album to a square or horizontal album. Best of all, you don't need to redesign a thing.
To change an album size, click on the AB icon.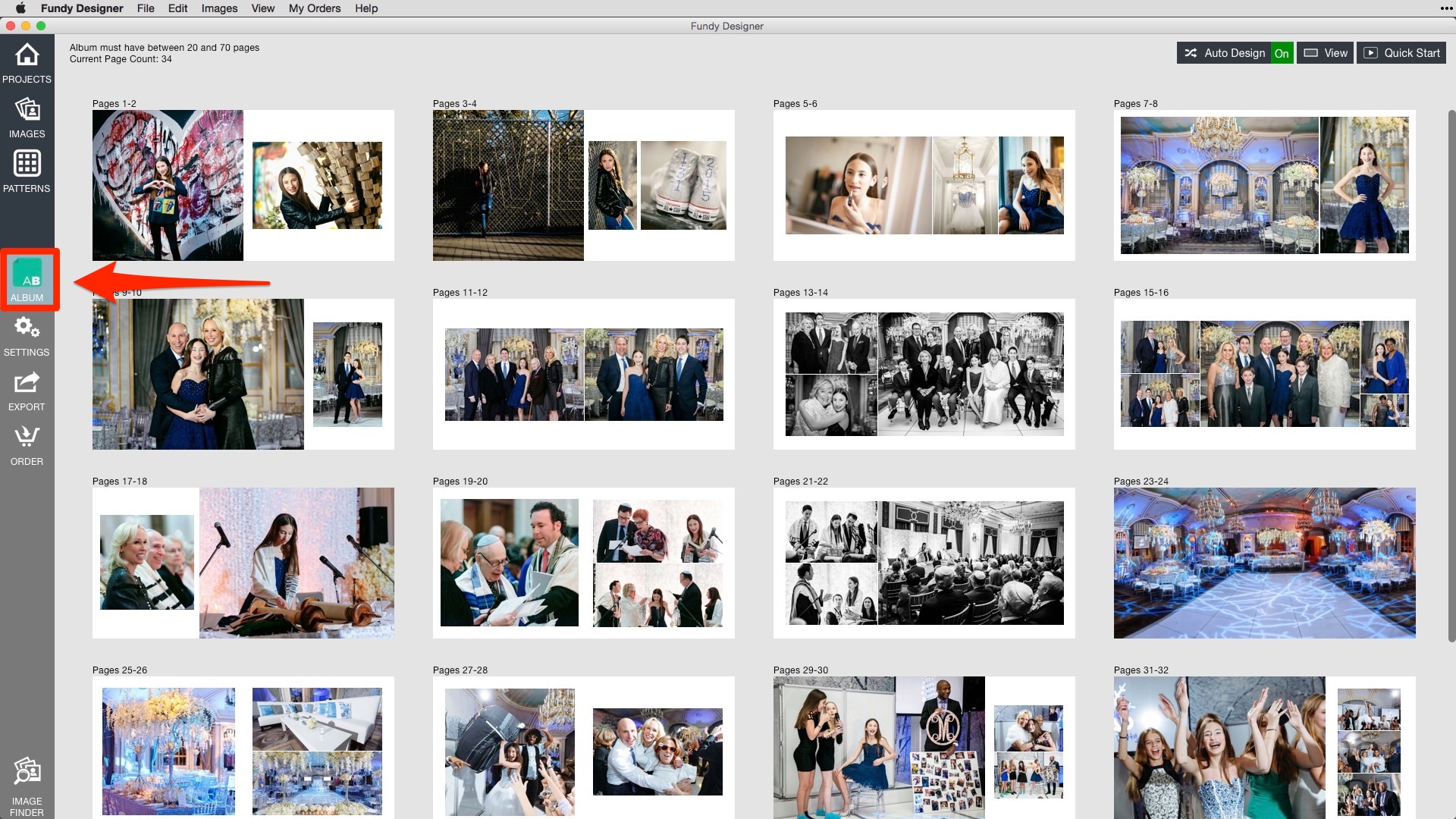 This opens up the album settings wizard. Choose your album company and size, and that's it. Watch how powerful Drop Zones are in the following examples. Here's the original album design— a square (8 x 8) Renaissance Albums Essex Book.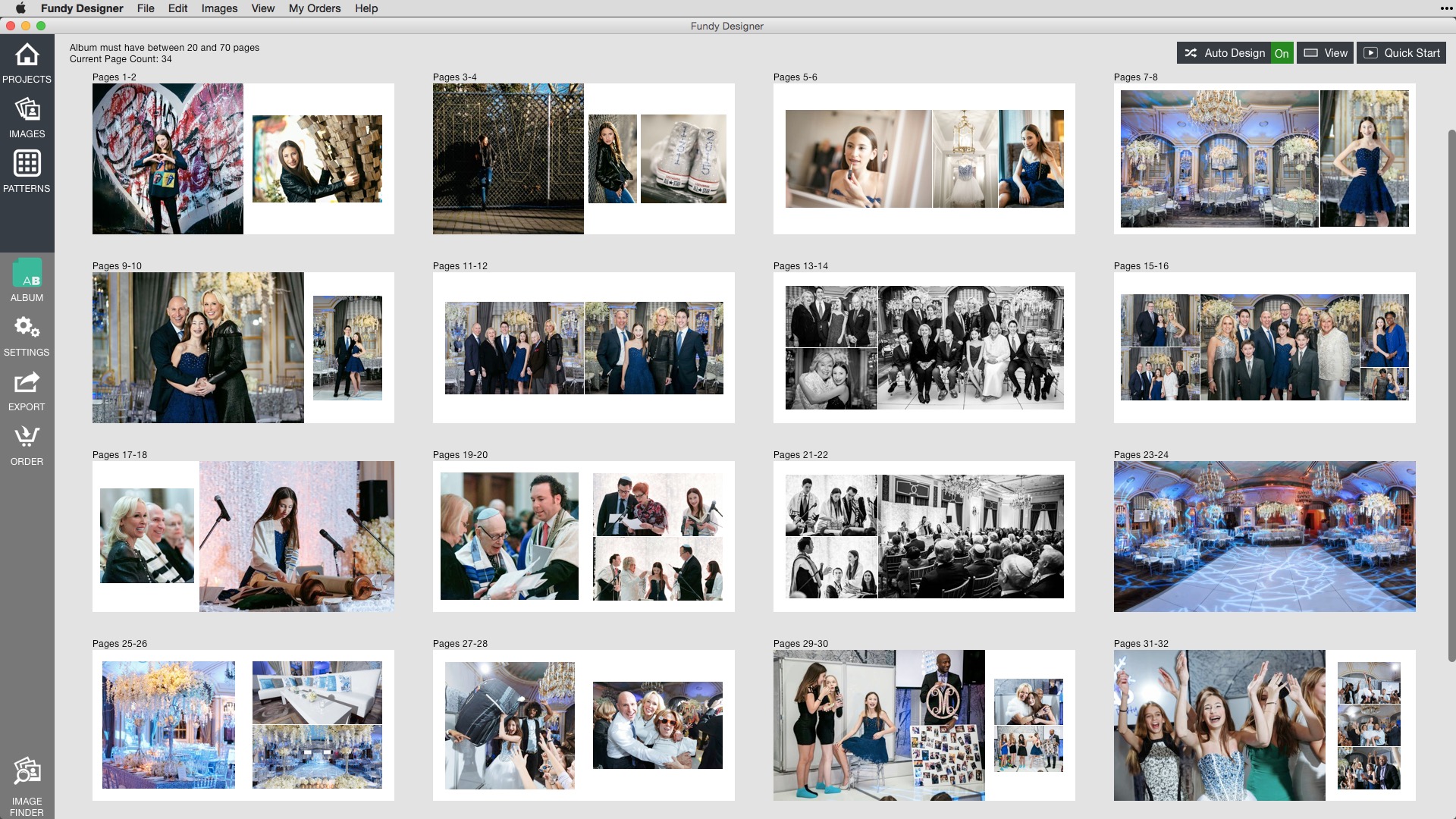 Now, with just a few clicks,  the same album design is changed to a horizontal (12 x 9) ProDPI album. Notice how the design concept did not change.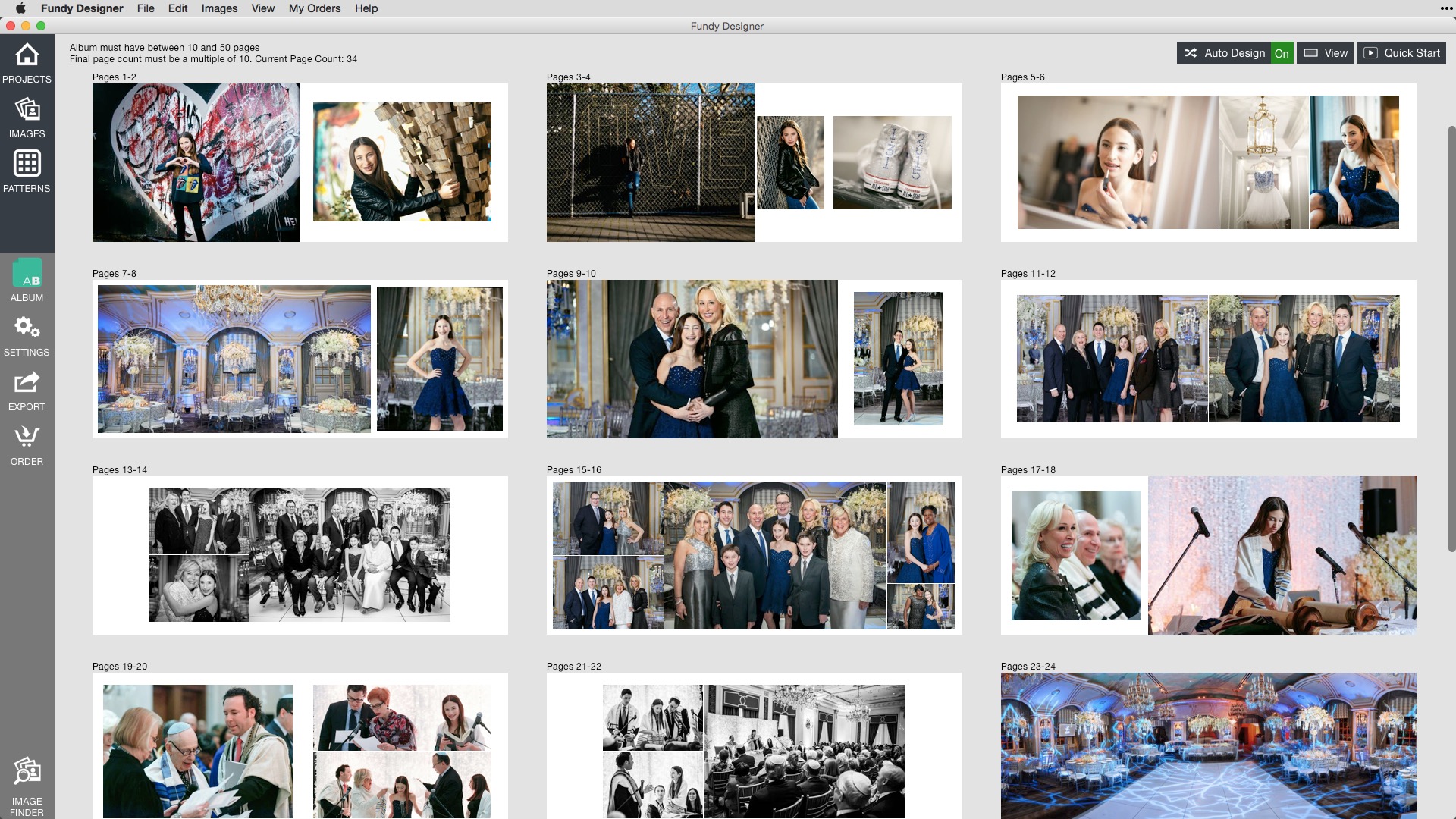 Now check out the SAME design changed to a vertical (6 x 9) Lush Album!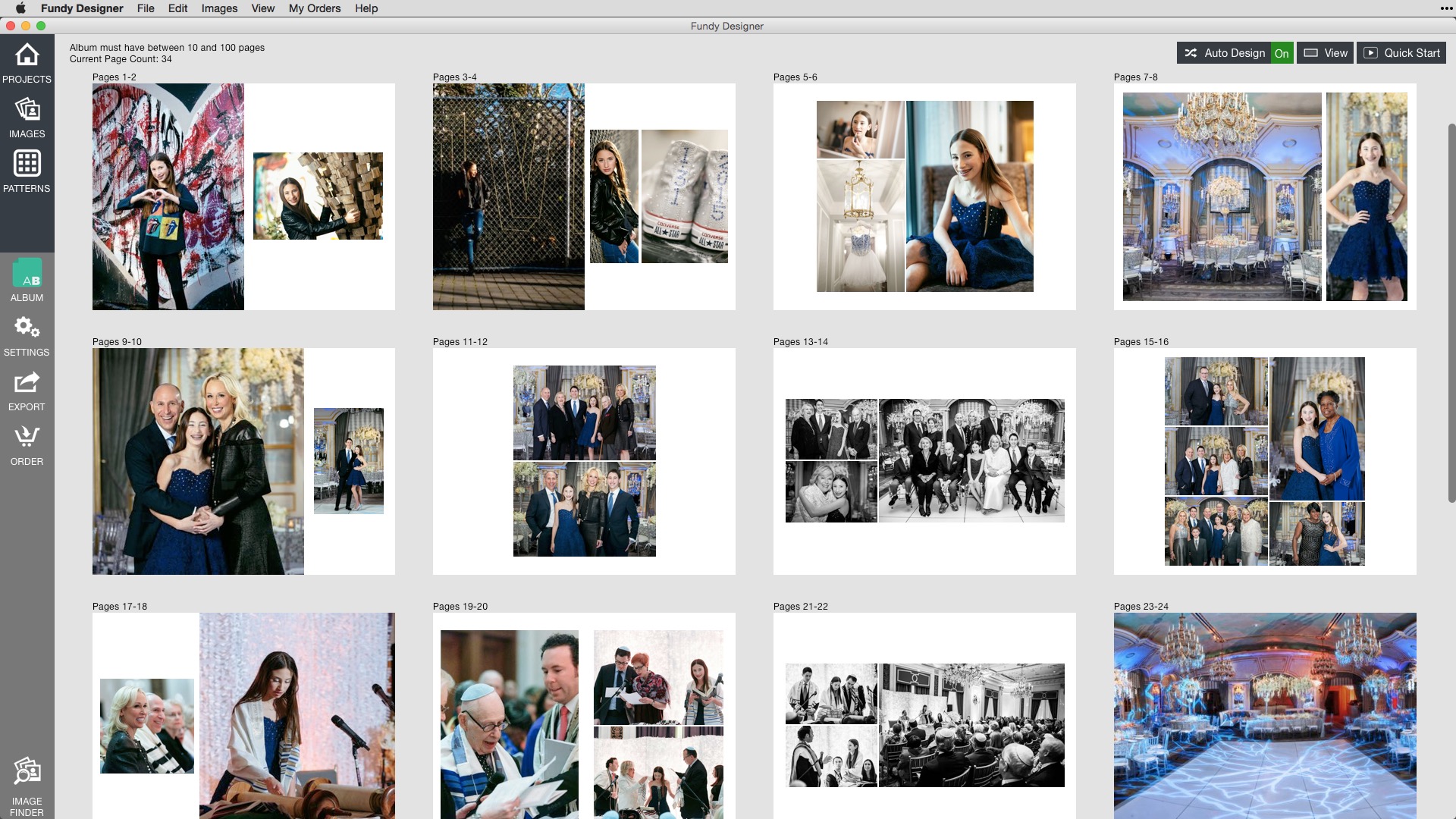 Give It a Try
If you already own Designer, give it a try. This tip will save you lots of time in your workflow. If you want to save even more time, try ordering one of our Direct albums. Design and order your albums directly from Designer. If you don't have it yet, what are you waiting for? Download the FREE trial of the only photo design software like it.