Order Renaissance Albums Directly from Fundy Designer
We're happy to announce that Renaissance Albums is now live in Fundy Direct. Once you are finished with your album design, just click order and send your album directly to the fantastic team over at Renaissance Albums. Fundy Direct is a free service for all owners of Fundy Designer. To start using it, simply download our public beta here.
Easy Ordering
Step 1 – Choose a Direct Album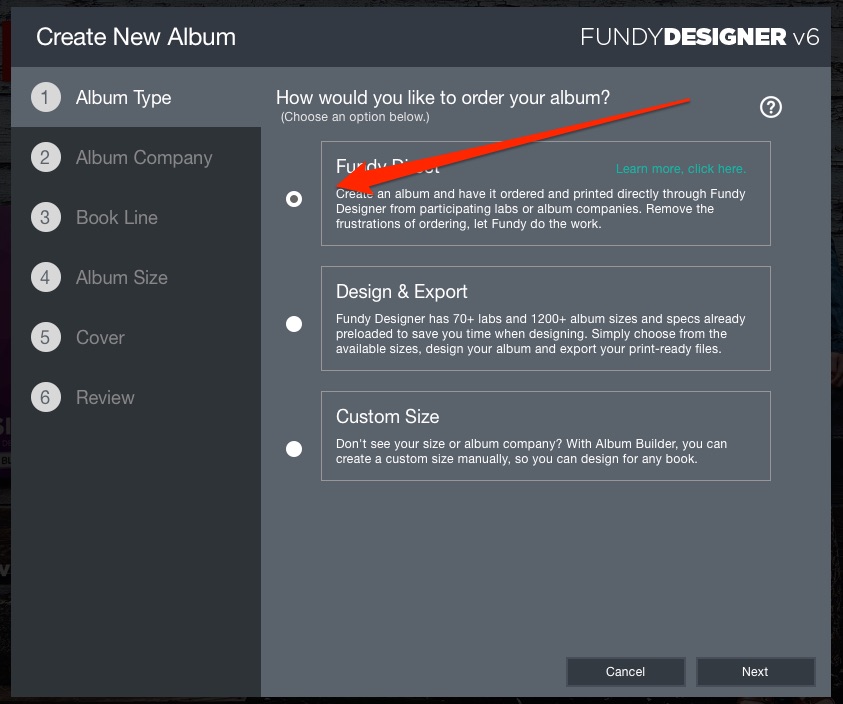 Step 2 – Choose Renaissance Albums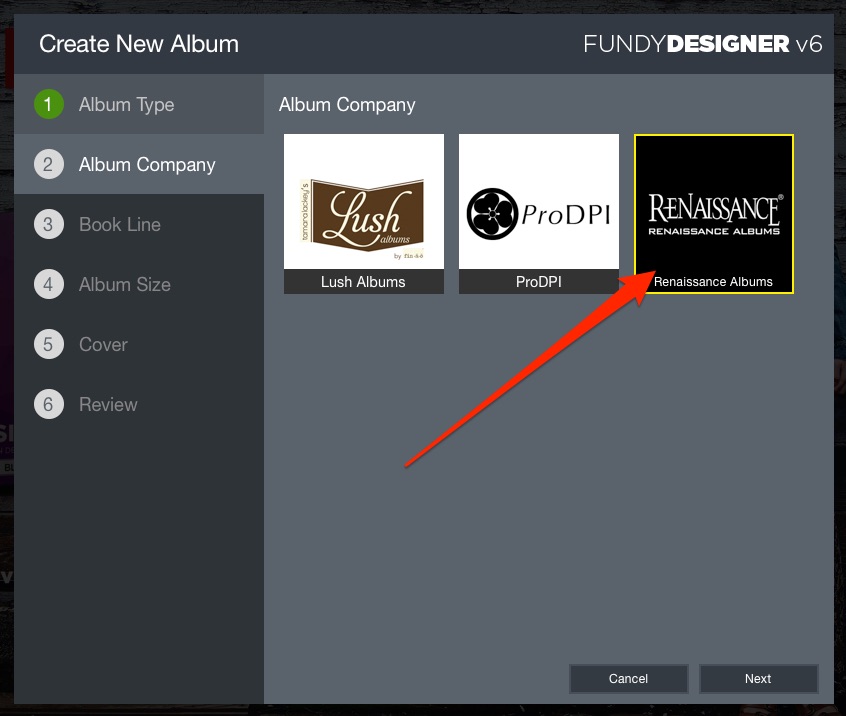 Step 3 – Click Order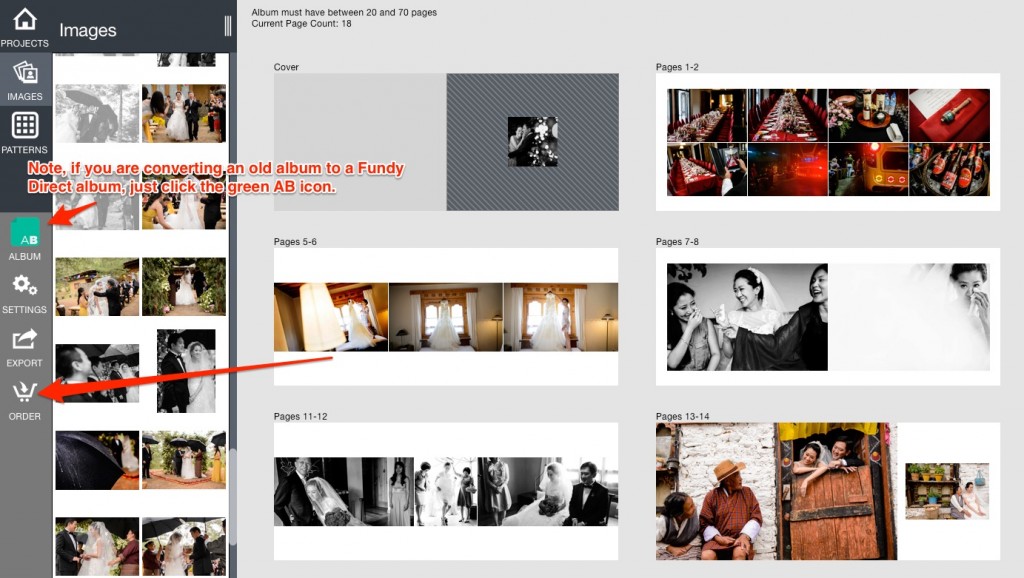 See How It Works
Once you click order, we create your print files and upload them for you. Just choose your cover materials, paper, etc., and you are good to go. See in this video how easy it is.
Get Started
For Fundy Direct orders, we've selected the most popular Renaissance sizes. For a list of those sizes, please click here. Any album you've already built can be easily converted to a Fundy Direct album size. If you've already built a Renaissance album in Fundy Designer, you can easily convert it to a Fundy Direct album:
1. Download the version of Fundy Designer that includes Fundy Direct here (you will not lose your projects with this new download)
2. Load a Renaissance album
3. Click Order – you will receive a prompt to convert that album to a Fundy Direct album
4. Select your new Renaissance album size and Fundy Designer will reformat your album
5. Click Order and follow the ordering prompts
We currently have a separate Public Beta, to access Fundy Direct. Just go to our Fundy Software Renaissance Albums Page and Download or use the download button below.
[button size='large' type='normal' border_color=" color=" background_color='93a53b' font_style=" text='Download Here' link='http://www.fundysoftware.com/renaissance/' target='_self']
Questions?
Our support team is here to help with any questions or feedback you have about the public beta. Please submit a ticket to them here.