Feature • Pacific Album from Bay Photo Now in Direct
We're excited that Bay Photo's Pacific Albums are now live in Direct! The Pacific Album is a professional flush-mount book with lots of options for customization. Being in Direct means you can design and order a Pacific Album without leaving Designer.
Pacific Albums offer a variety of photo cover types, ranging from full wrap photo covers to metal and wood covers. Mix-and-Match up to 3 cover materials with your choice of 50 cover materials. Add an optional Moire lining to the inside cover of your album, including a vellum fly-page for an elegant touch.

Pacific Albums also feature panoramic page spreads with 3 different page corner options, along with your choice of thick or thin pages and optional page gilding in (5) optional styles. There are (9) different photographic papers (lustre to metallic) and (4) fine art papers. Best of all is the quick 3-day turnaround. With all these options, it's easy to create the perfect album for your clients. Let's take a look at how easy it is to design, proof and order a Pacific Album in Designer. (wedding images courtesy of our friends at © Dark Roux Photography)
Design
Designing an album is fast, fun and easy with Designer. Even advanced designs are simple with the powerful tools built right into
Even advanced designs are simple with the powerful tools built right into the software.
the software. Planner View allows you to see your entire album and design as well.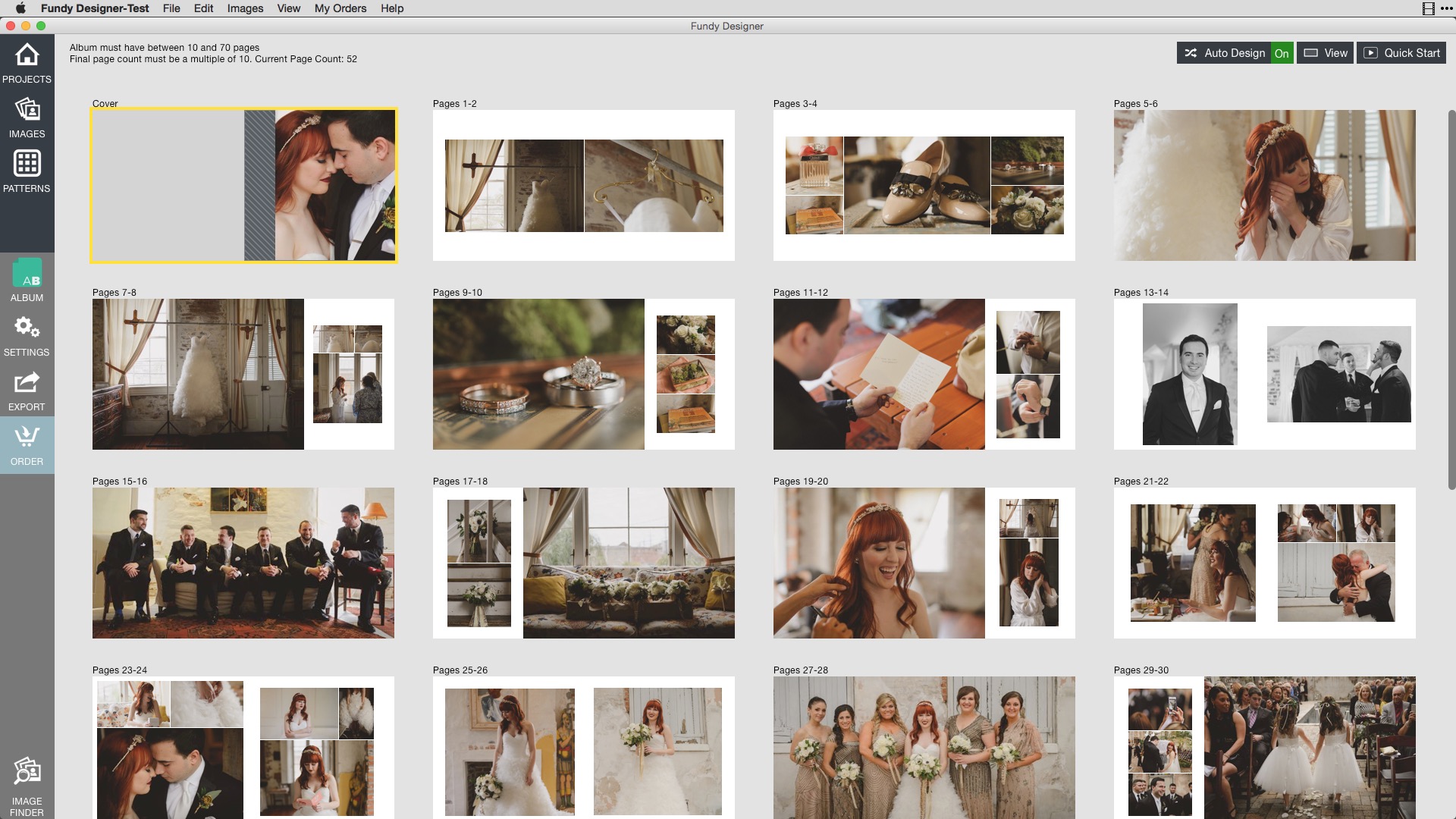 The Quick Design Picker allows you to choose from millions of design possibilities without having to dig into templates.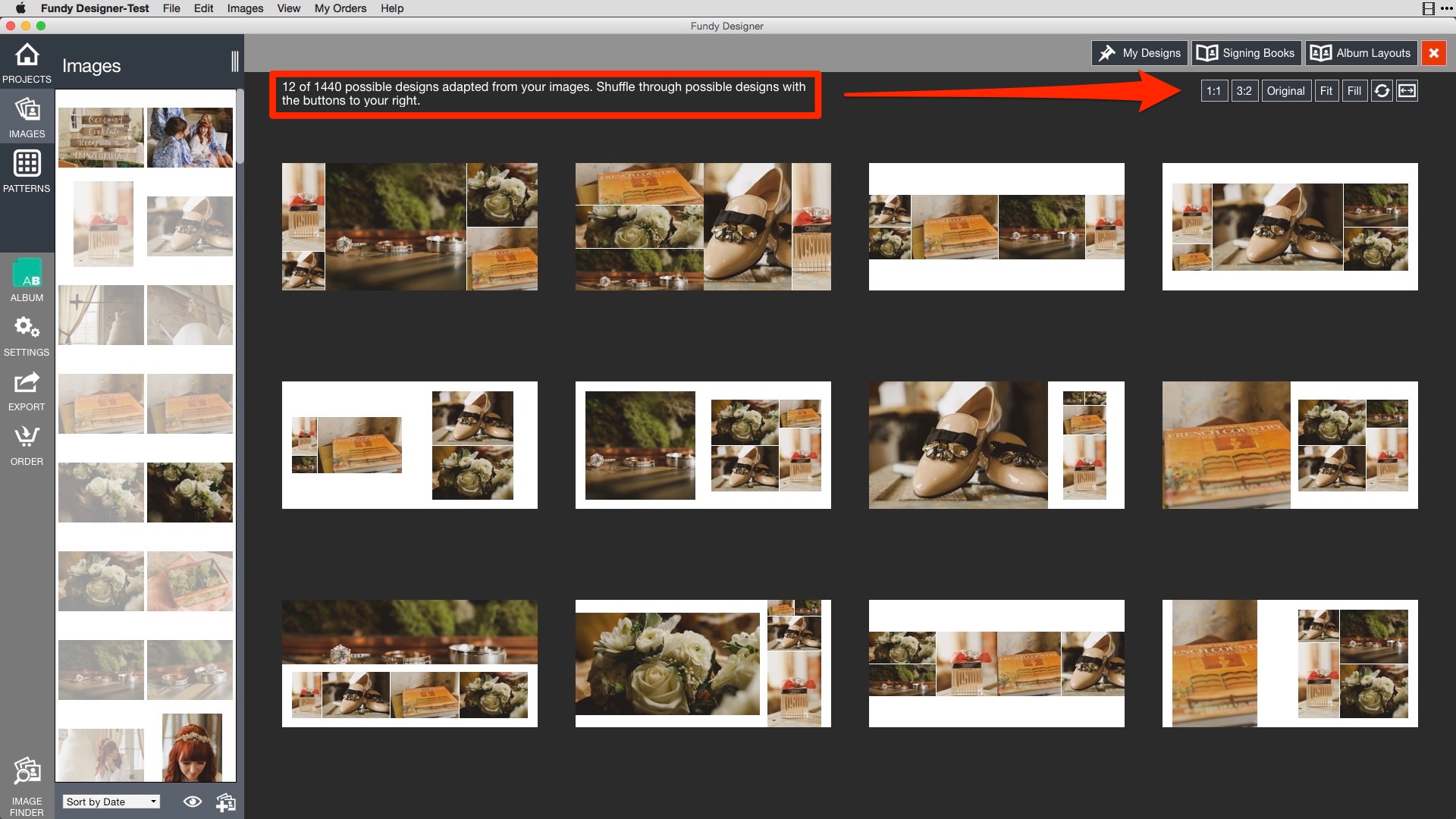 For more advanced features and control, open up any spread into Designer View. Changing ratios of images or moving them around is as easy as point and click.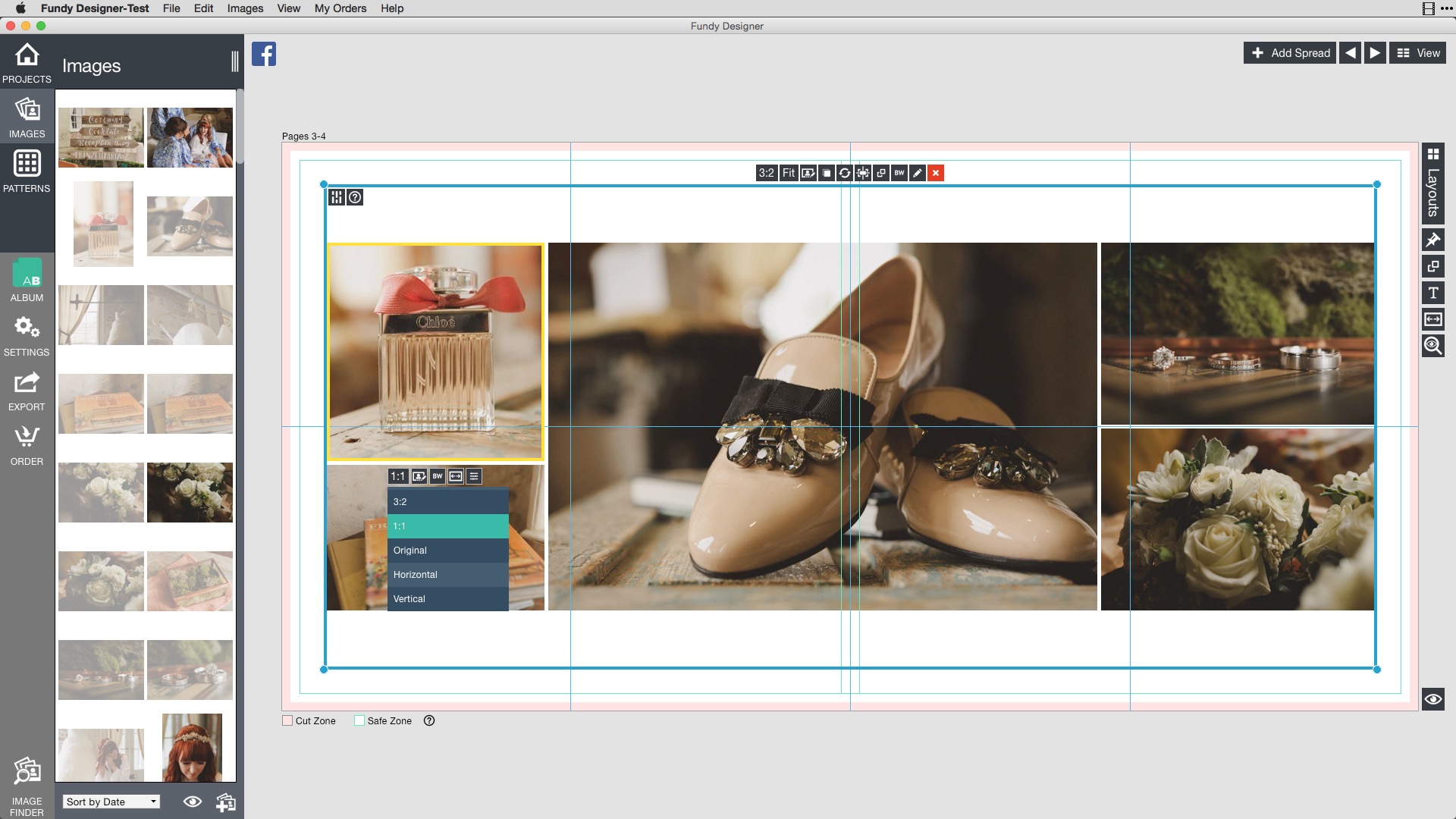 Proof Your Album
One of the export options in Designer is "Export for Design Proofer" – our online design proofing service, optimized to make getting your designs approved fast. After uploading your design, your clients can either approve your design or suggest changes, right on the design. Learn more about Design Proofer here.
Simple Ordering from Within Designer
With Direct, you can skip exporting and ordering through a different piece of software – just click ORDER and we'll create all your high resolution files, check them for any errors and upload your album for you.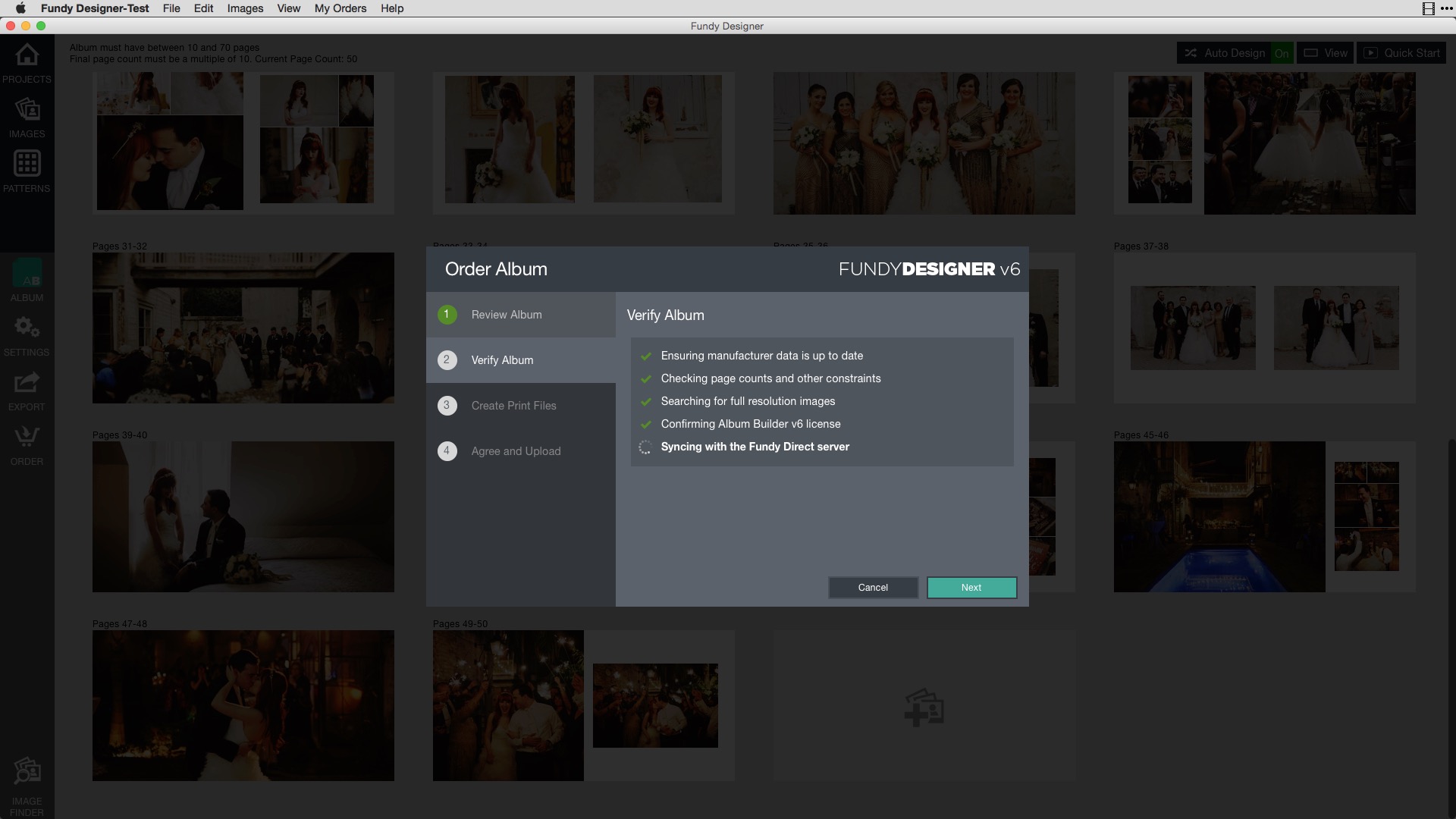 All you do is choose your cover material, any extras and checkout. That's it. No really, that's it.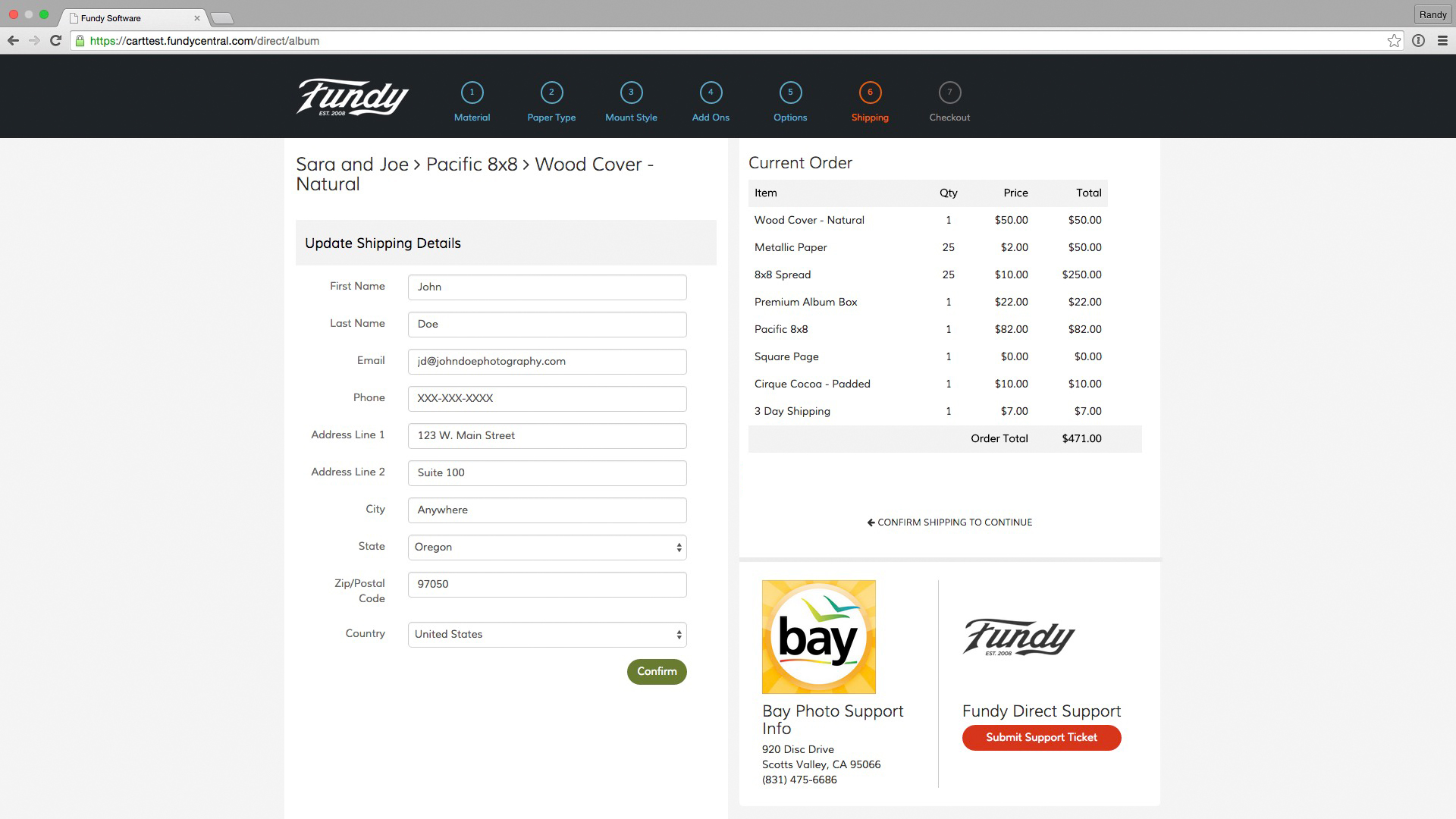 If you're a fan of Bay Photo, make your next album a Pacific Album and order it through Direct! 
If you already own Fundy Design and are not prompted to update, you may need to manually update your software. Once you download and install the latest version of Fundy Designer (overwriting your existing version) you'll automatically be notified of any future updates. You can order any of our Direct album lines even if you're using Fundy Designer in Trial mode.
Download your FREE trial of Fundy Designer from our download page.
Watch it in action: