Feature – PSD Export is Here Next Month
The first part of December we will be releasing a giant FREE update and the number one requested feature is layered PSD export. We've got it and it's going to be awesome.
Here's How It Works
First, just click export, then click Export to PSD.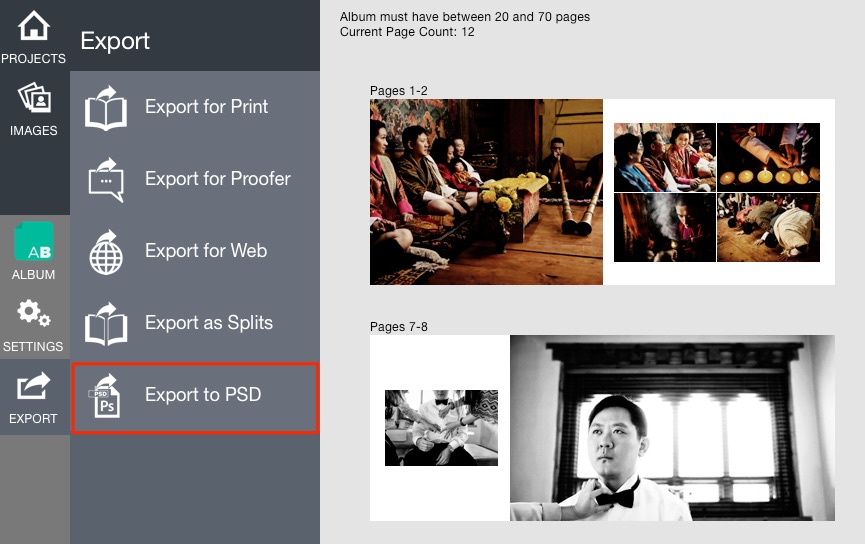 Next let Fundy Designer ready the export data.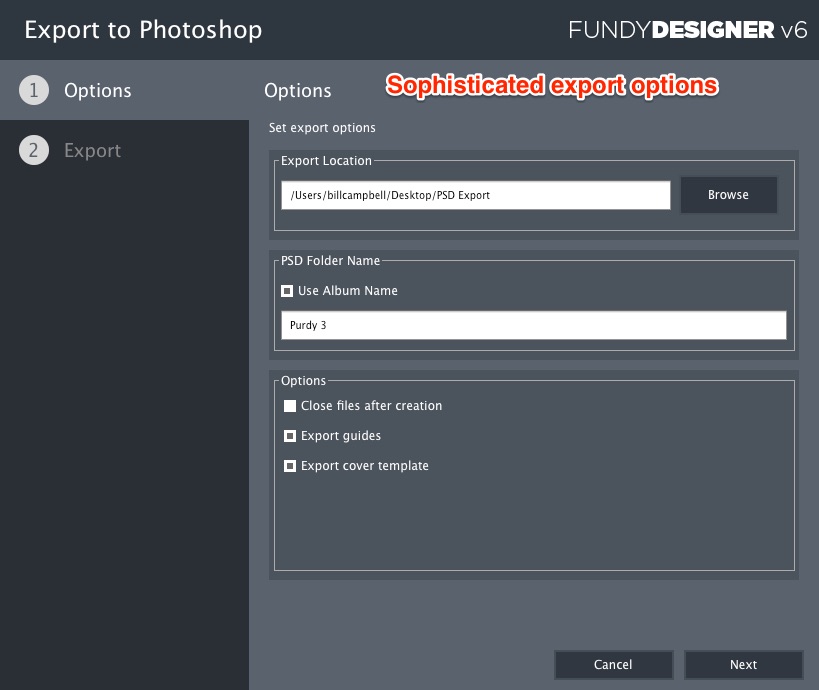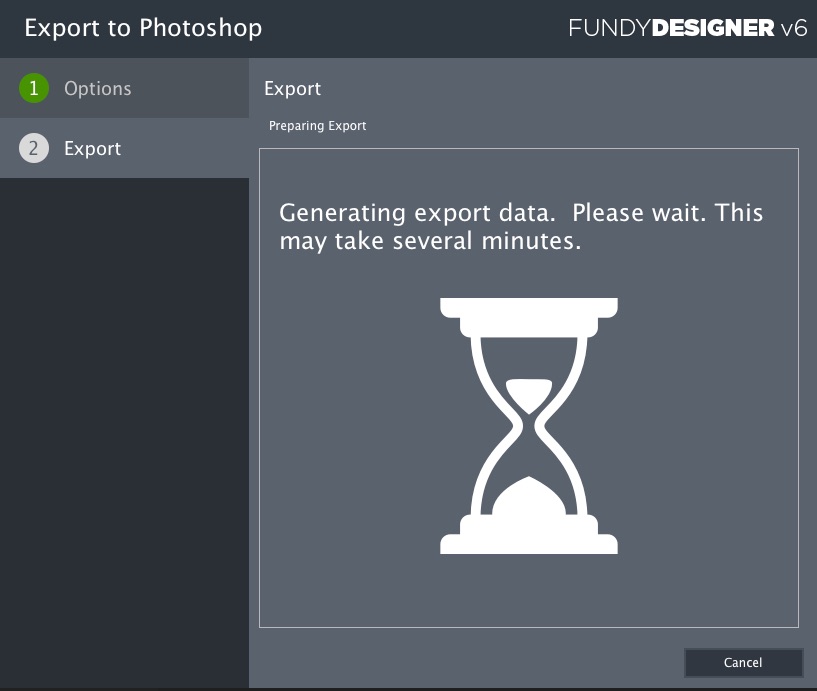 Lastly, click and watch Photoshop magically recreate your album for you.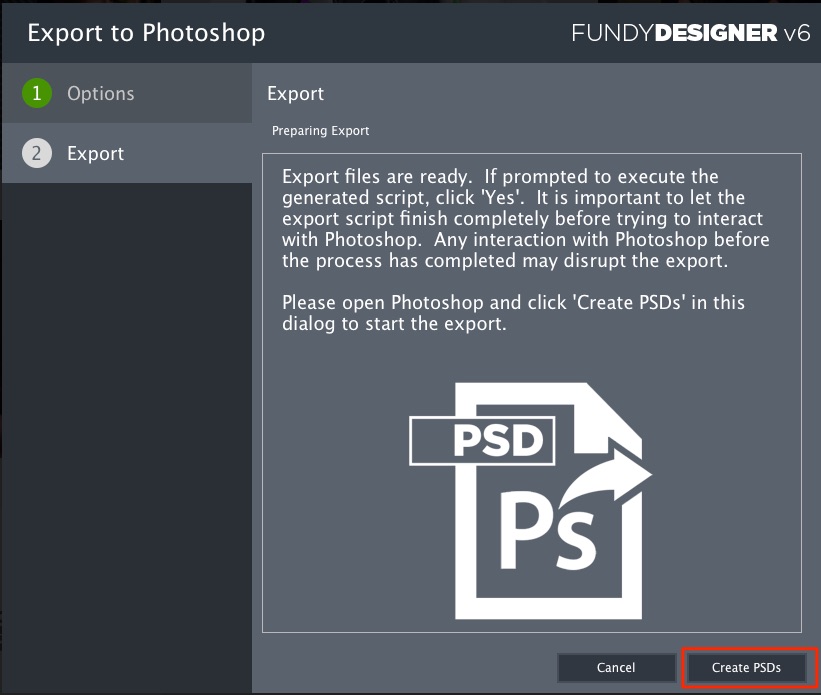 The Result?
The resulting spreads in Photoshop are pretty cool. Each Drop Zone™ is saved as a layer group and each image is saved as a smart object. We also export the guides for you.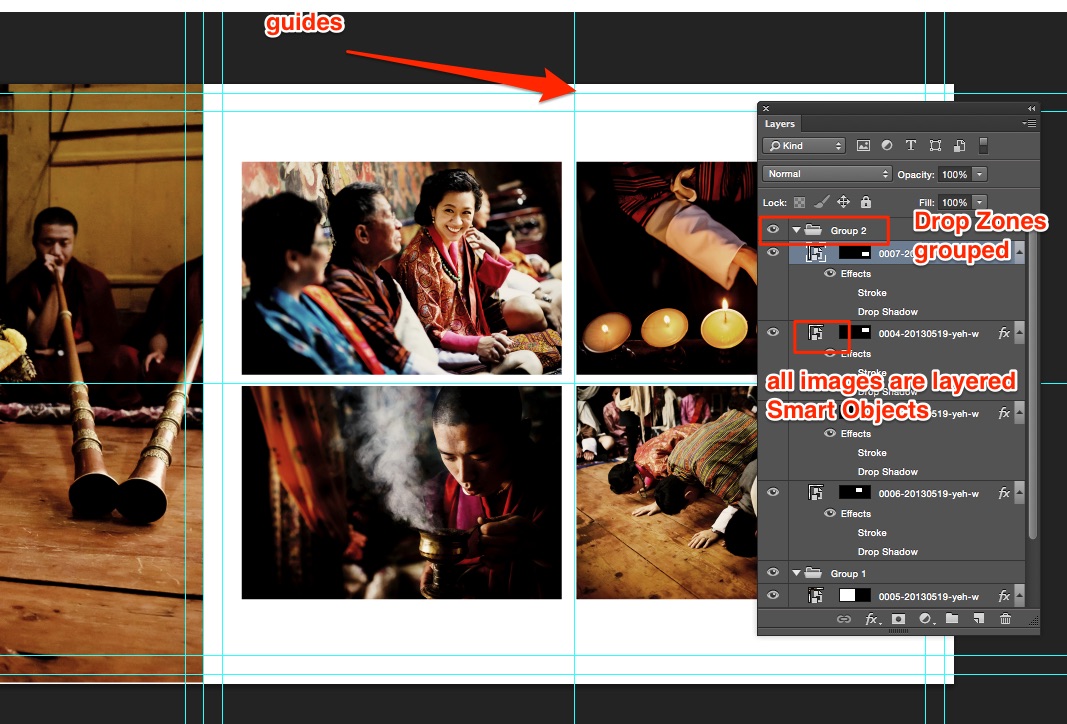 Requirements
Because we are exporting as PSD with Smart Objects, you must have Photoshop CS5 or above installed on your computer.
Remember, this is coming in the next update in a week or two and will initially be released as a public beta.