Feature – Save Your Designs
This is a feature we rolled out earlier this year, but many people still aren't aware of. Saving your designs gives you more creative freedom and speed when designing albums. All photos © Dmitry Fedotov
Save Your Design
When you have a design you want to save, just click the little pin icon and save it. This will save:
All the Drop Zones® on the page
The way the images are laid out in the Drop Zone
The image alignment in the Drop Zone
It will not save the image ratios applied to the images, as we understand you will want to manually override this.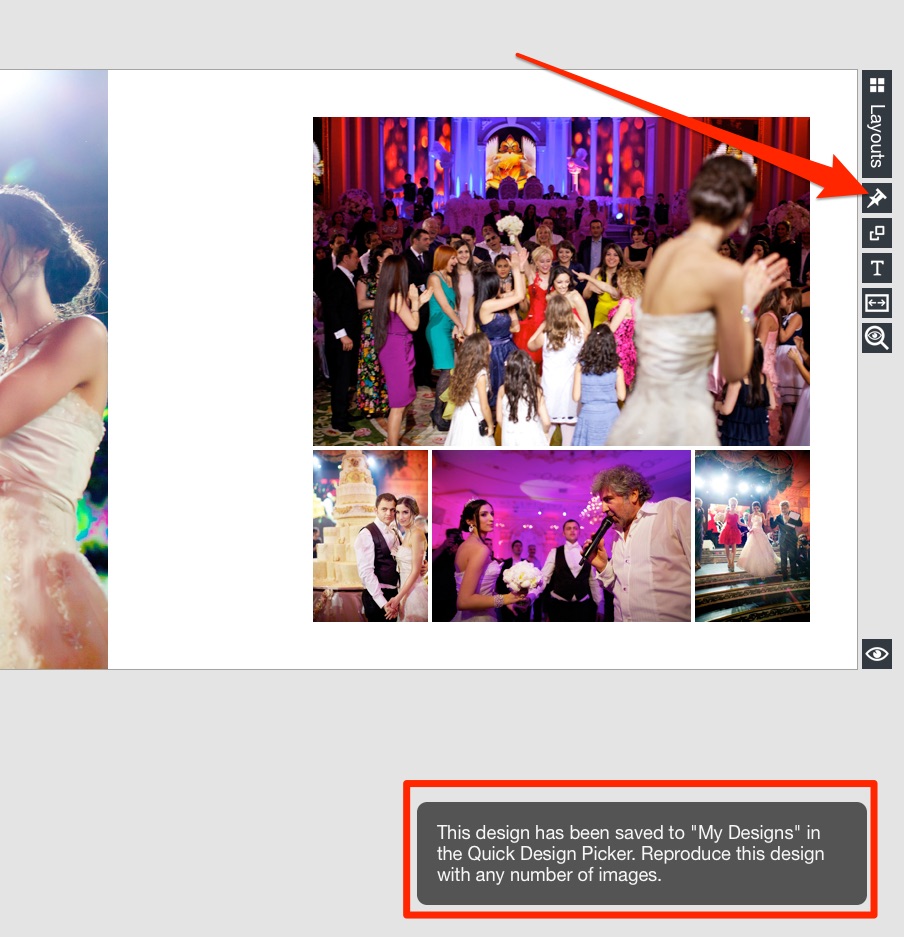 Apply Your Design
When you are ready to use one of your saved designs, simply click on the "Layouts" button to launch the Quick Design Picker® and you'll find your saved designs tab up top. Find a design you like and click on it.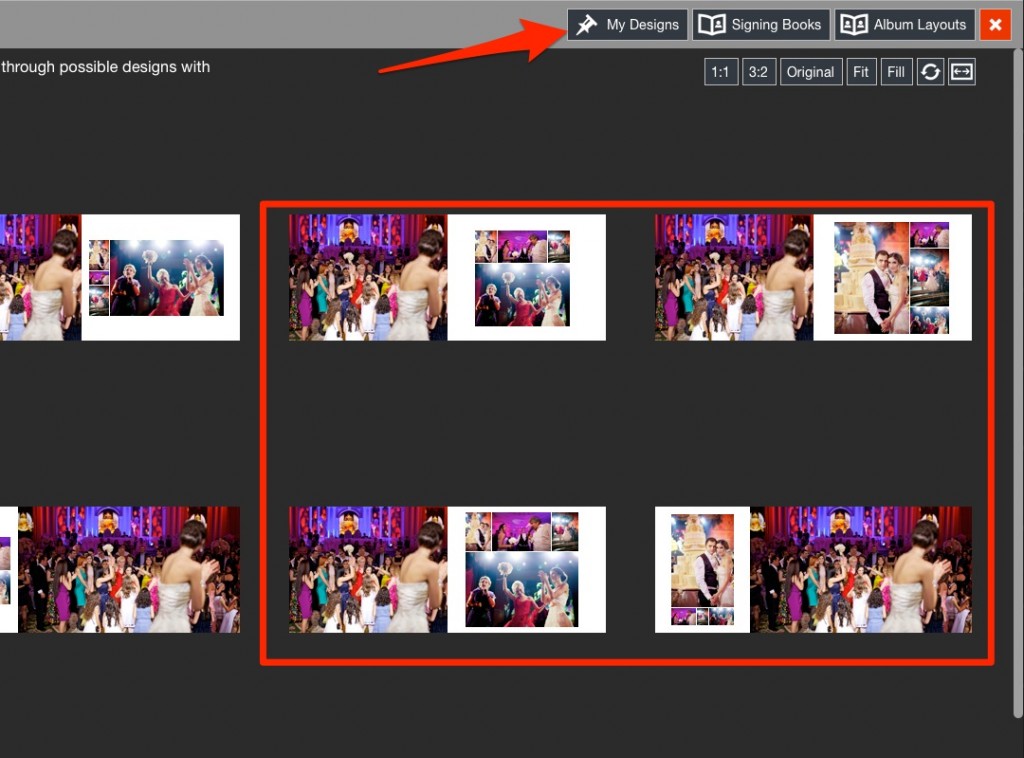 See How It Works