Feature – Shuffle, swap, tweak – Total Design Control
Since Album Builder v6 is a completely new design concept, we love to show how to get the most out of this new concept.
Image Drop Zones™
Fundy Software Inc., has introduced a first in the world with Image Drop Zone™ technology. There is no other photo design program on the planet that can do what Fundy Designer can do. And the reason is the magic of Drop Zones™.
You'll notice that this design was created with our auto quick design picker. We automatically place one image in one drop zone on the left, and we place the other images in the drop zone on the right. We happen to have two images in this Drop Zone, but there could be 20 and the images would adapt to the area of the zone.
Magic Design Picker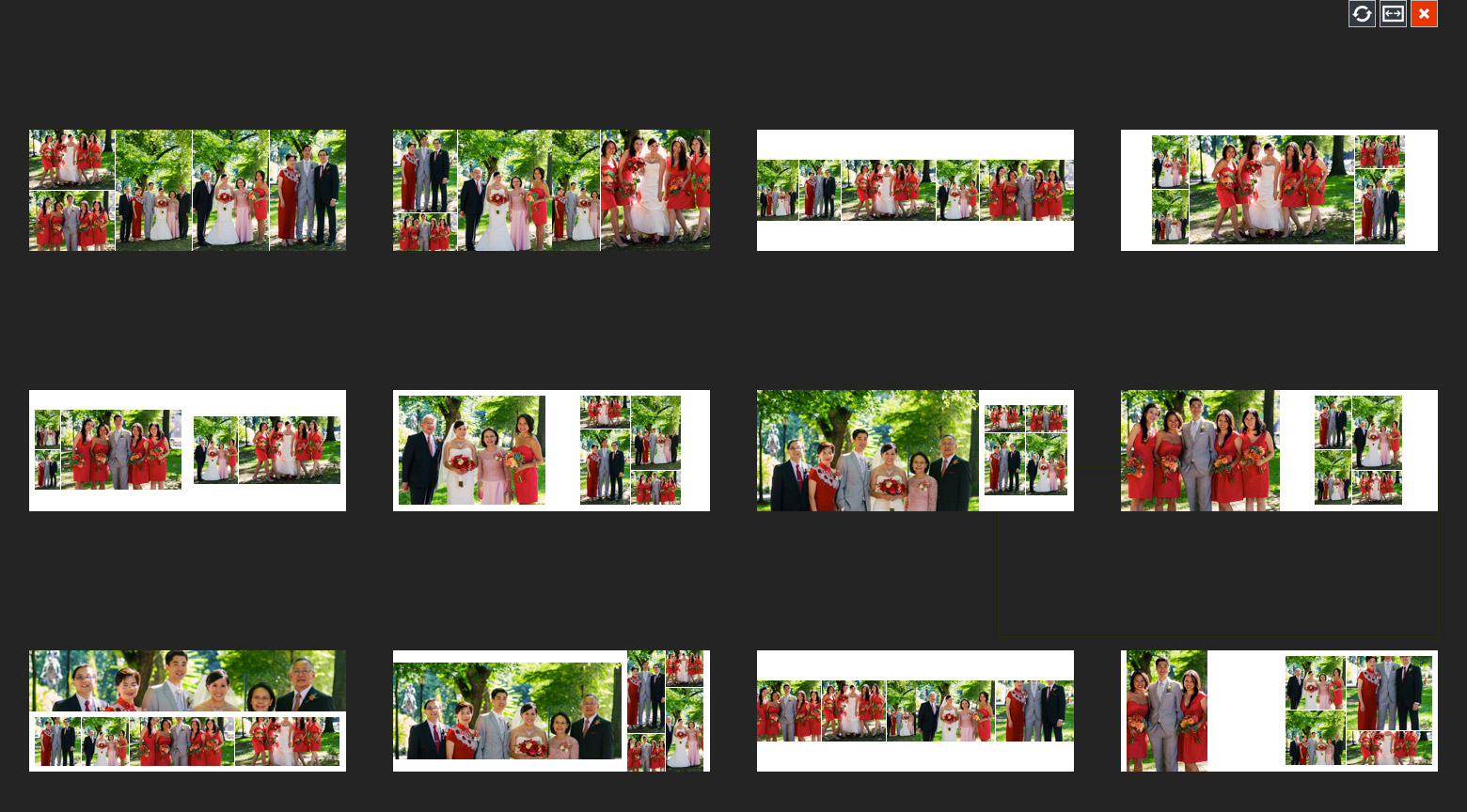 If you take a look at our quick design picker, you can image the drop zones around the clusters of the images.
See some of the magic in this video.

All images copyright Stark Photography.