When designing a custom spread, Drop Zones™ have always snapped to other Drop Zones and the guides on a page. But sometimes that was hard to see. So we've added smart guides that pop into view when things align. These will be available in the big free update coming this month.
What They Look Like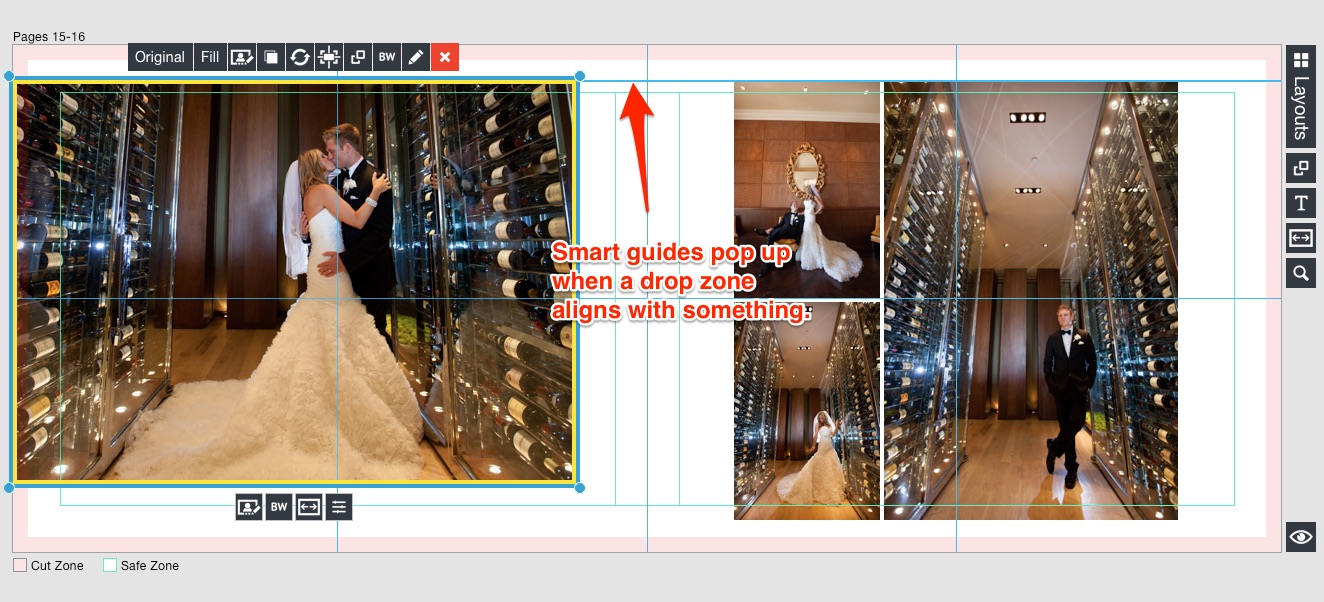 As you move a Drop Zone a nice blue line appears whenever it aligns with another element on the page.
See It In Action
Smart Guides will be available in the free update coming out this month along with PSD export, the loupe and a number of awesome features.