All of the updates you see below will be free for all current v6 Album Builder owners.
Fundy Direct
We've never been more proud than we are of this one item. It's never been accomplished in our industry. Having one point of sale for albums from multiple labs and album companies. There are so many variables that go into an album and each manufacturer that the engine driving Fundy Direct is incredibly complex. But on the surface, we make it so easy for you. Just design your book and click one button to prep your album, then click a button to upload and finally enter in your credit card info. A simple three step process from design to order. No more exporting, then going through a separate ordering process.
Fundy Direct has been rescheduled for a January release, do to the high volume of album orders during the holiday season.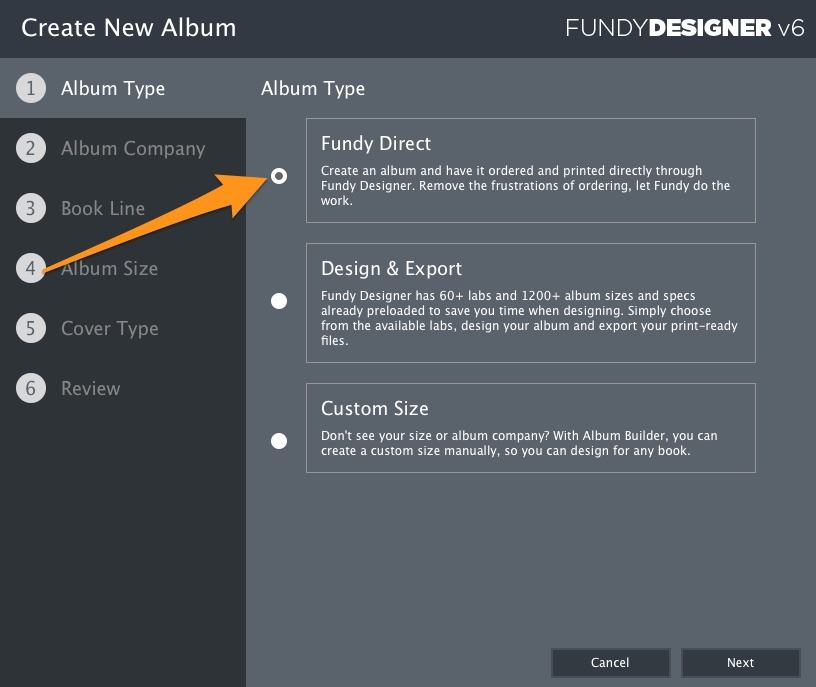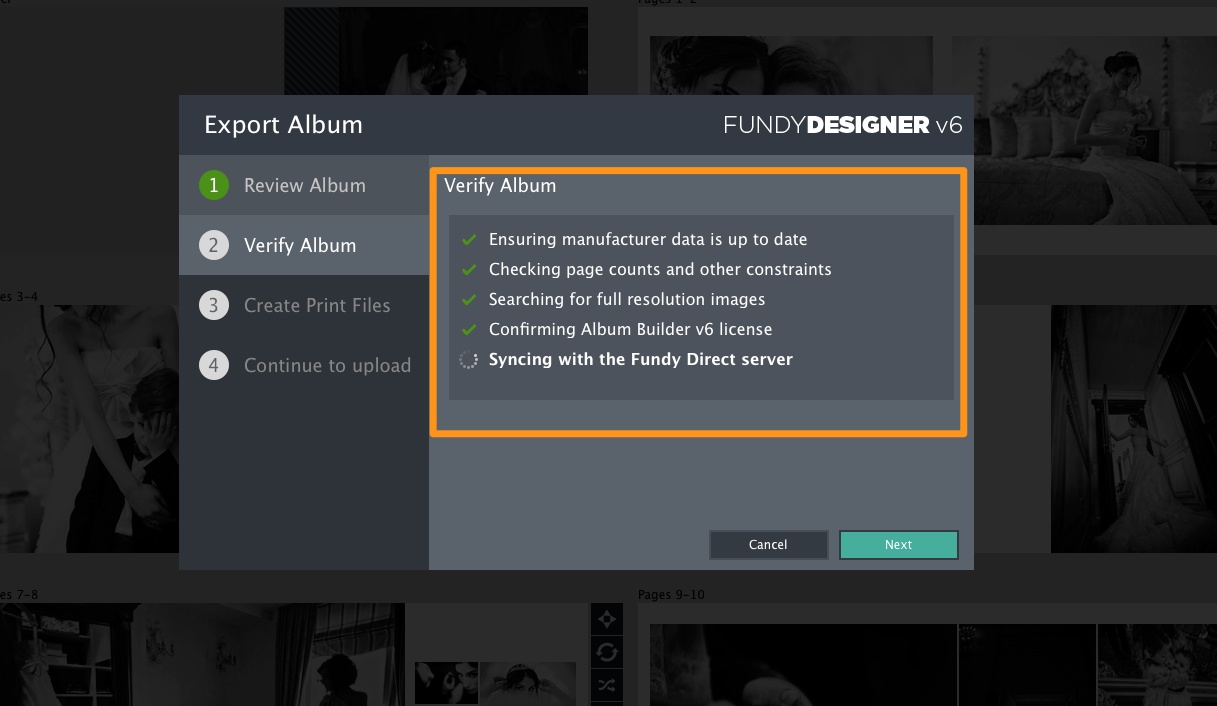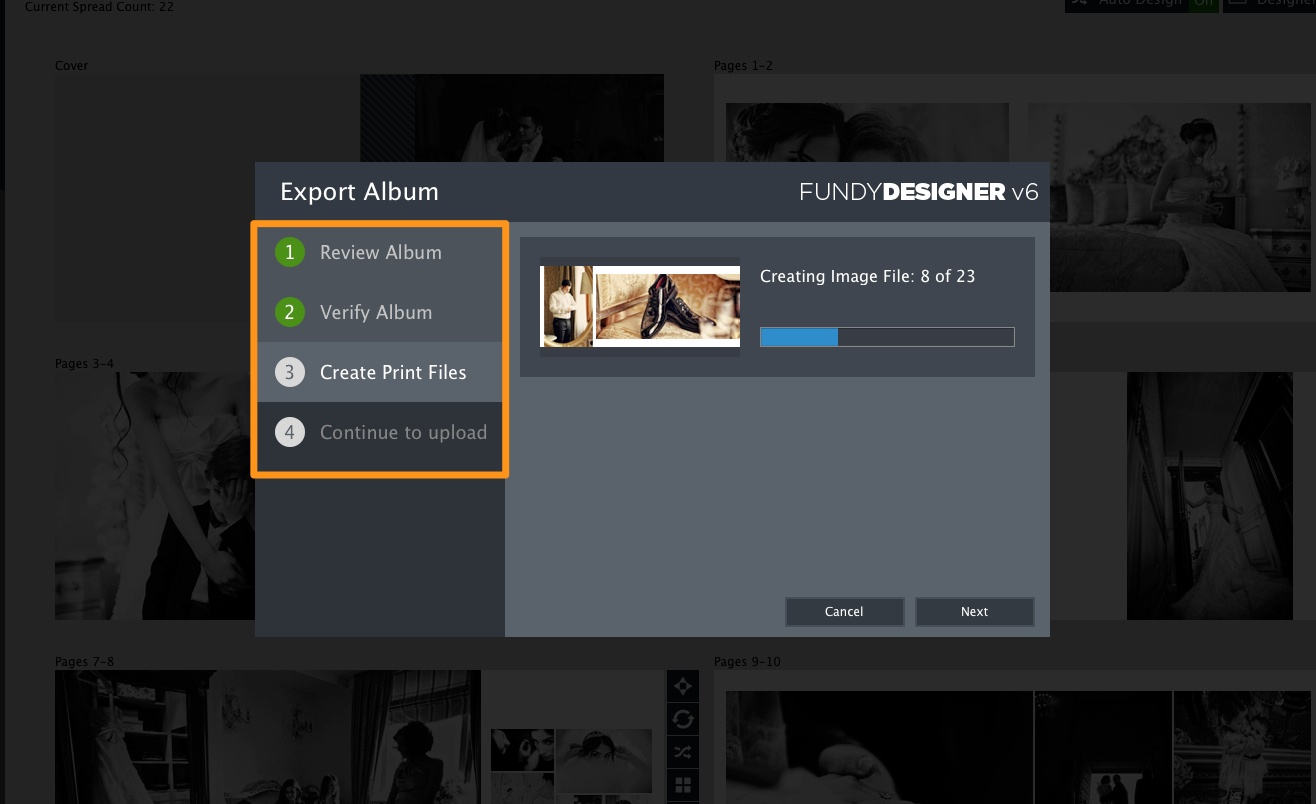 New Instagram Ready Looks
Instagram is quickly becoming the newest way for photographers to market their photography, especially to a younger generation. While Instagram's API does not allow direct posting through anything but their app, we have the next best thing. We've created an Instagram ready look in Image Brander and also created a simple "Square Canvas" toggle to turn any of your looks into an Instagram ready look.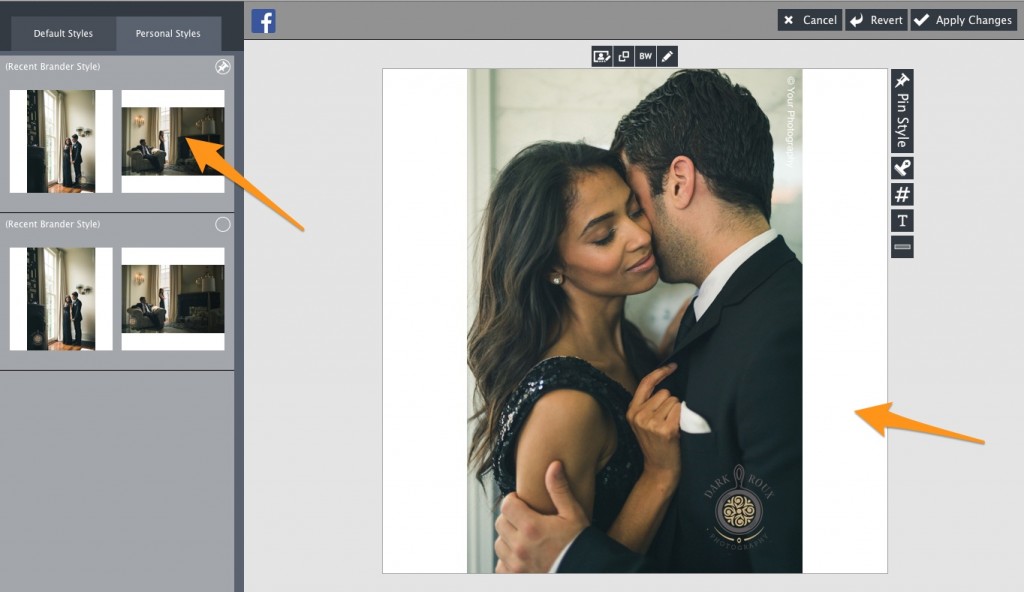 Print Resolution Loupe Preview
To verify how images will print and to check alignment, we've added a Loupe to preview the full resolution print size of the design. The Loupe works exactly like a Loupe you may have used in Lightroom, Aperture or Bridge.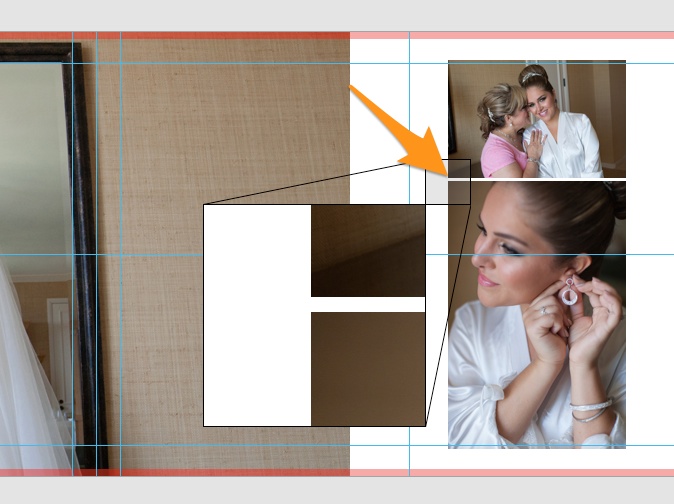 New Album Wizard
With Fundy Direct, album companies will give previews of the sizes available. Therefore, no more mistakenly choosing a horizontal album when you wanted a vertical album. I know because I've done it before.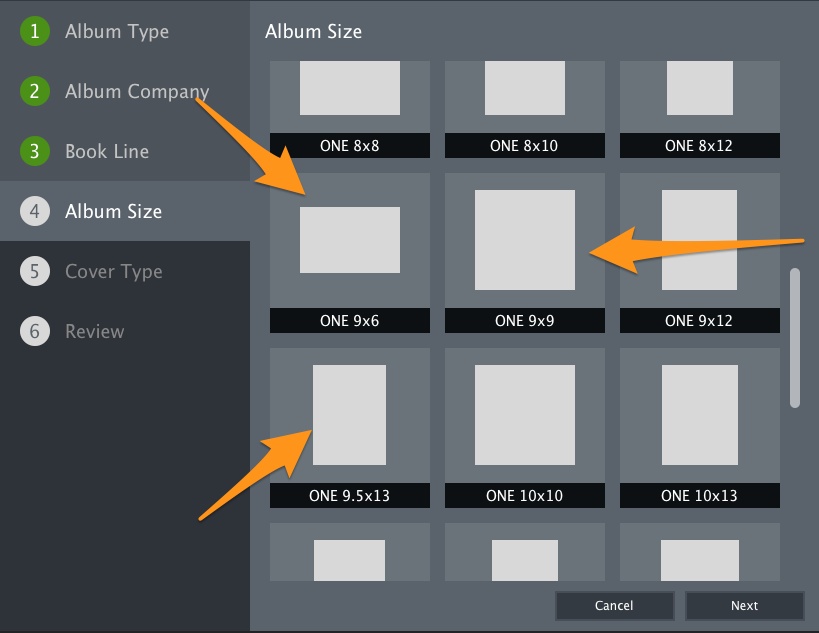 Free Image Finder Module
You're going to love this one. Take a list of images from your client, cut and paste into Image Finder, point it toward your image folder and it will automatically locate your images. From there, you can add the images to your current project, create a new project with the images or copy them to a new location, such as a folder on your desktop. This is helpful if you want to retouch a set of images.



Copy List For Lightroom
If you're a Lightroom user, you're going to love this one. The new "Copy List for Lightroom" will create a list of all the images in your album that is perfectly formatted for Lightroom's search function.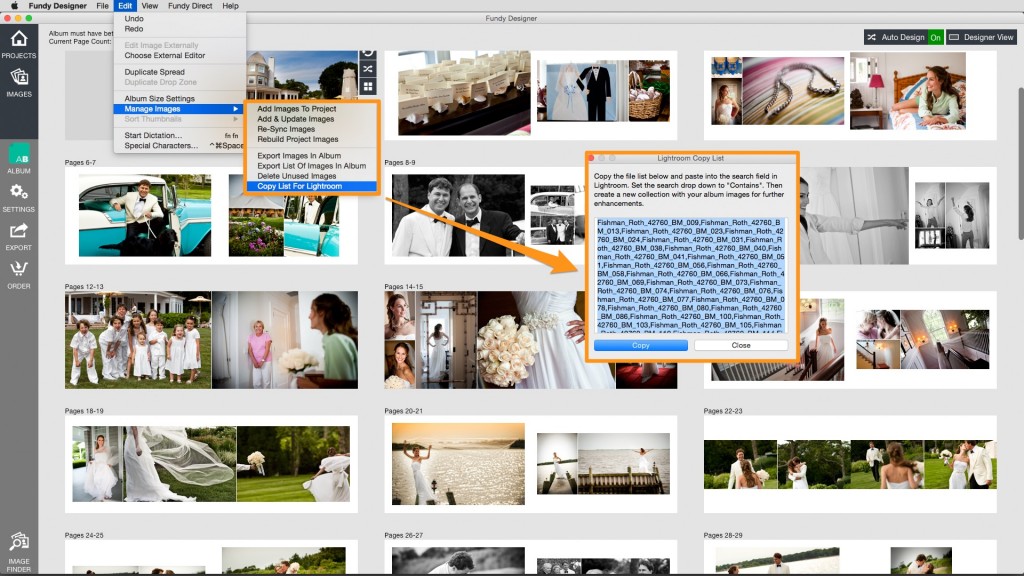 Include a Whole Folder on Image Brander Export
You don't want to import thousands of images into a project just to brand them. Well now you don't have to. Just add the album selects you have in your project. Then on export, choose a folder. Image Brander will sort through that folder, find all the images not in your project and brand the heck out of them for you.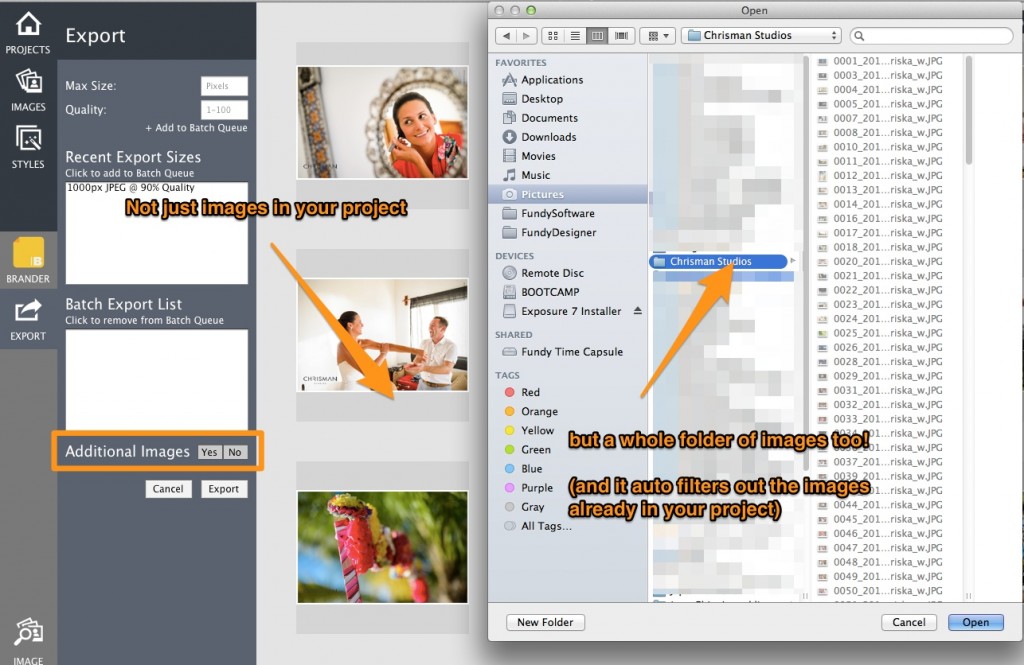 Smart Guides
One of our most requested features, smart guides will be available in Designer View. Vertical and horizontal Smart Guides will appear as you are aligning Drop Zones on your design canvas. This will help you critically align your images and Drop Zones across your page spreads.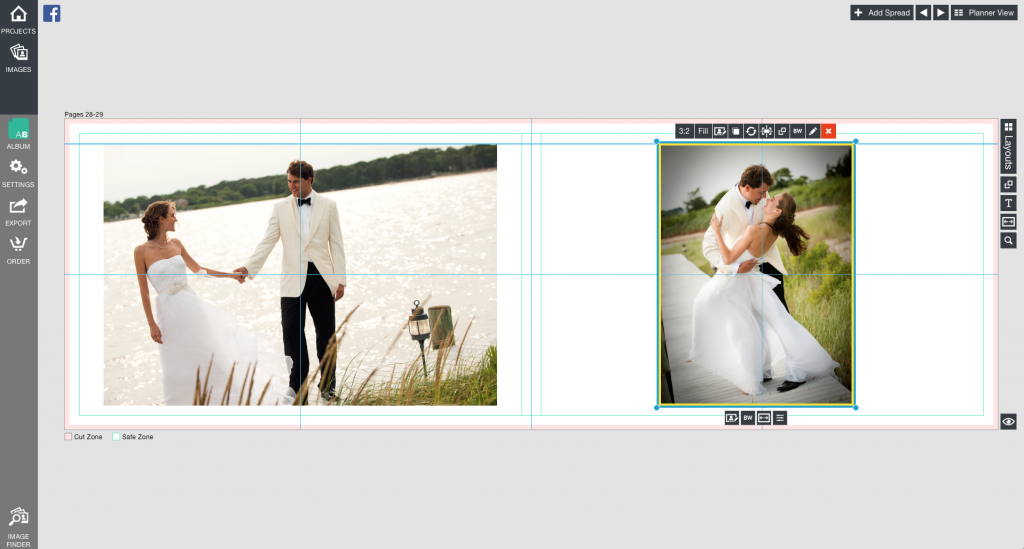 New Cut Lines Preview
One of the hardest parts of designing an album is figuring out what all of the rules are: what's a cut line, a bleed line, a safety line. We've made it simple with our new cut lines in red. When designing, either take your images all the way to the edge or stay FAR away from the cut lines. The area in red represents the area of your page that may be cut into during the bookmaking process. How much of the page is cut depends on a lot of factors. Simply put, if it's important, keep it out of the cut area.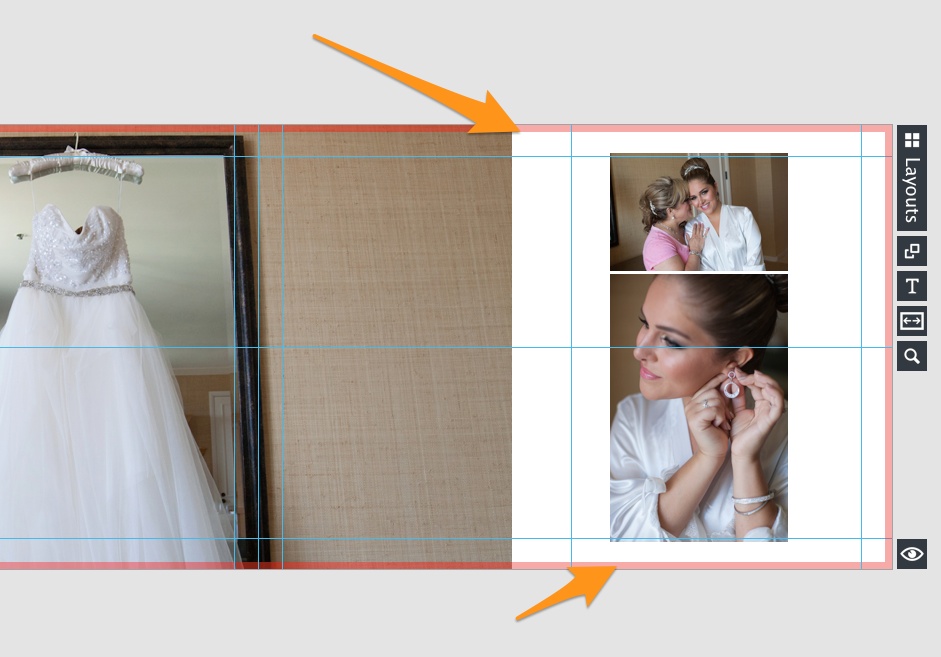 New View Toggles and Keyboard Shortcuts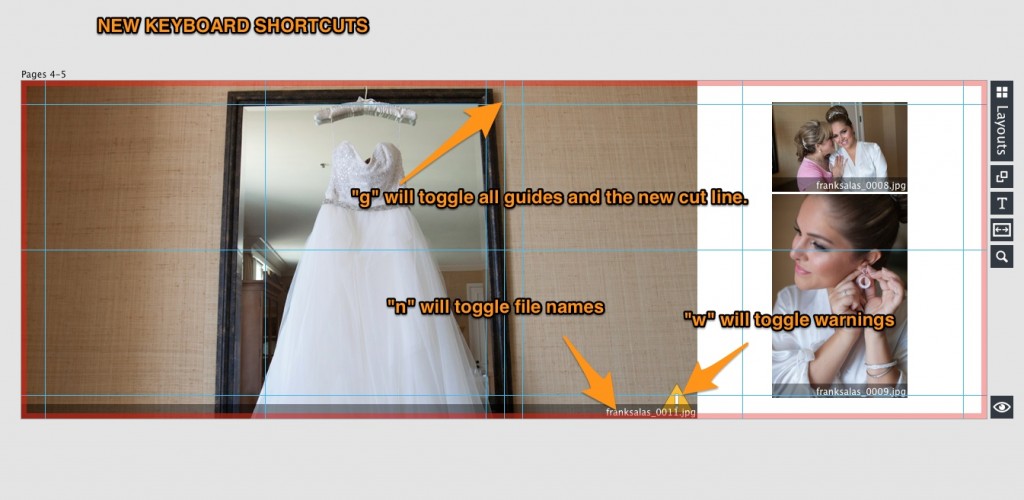 Quick Remove Image in Planner View
Need to remove an image from a design, but don't want to go into design view? Just right+click on the image and choose to remove it from the design.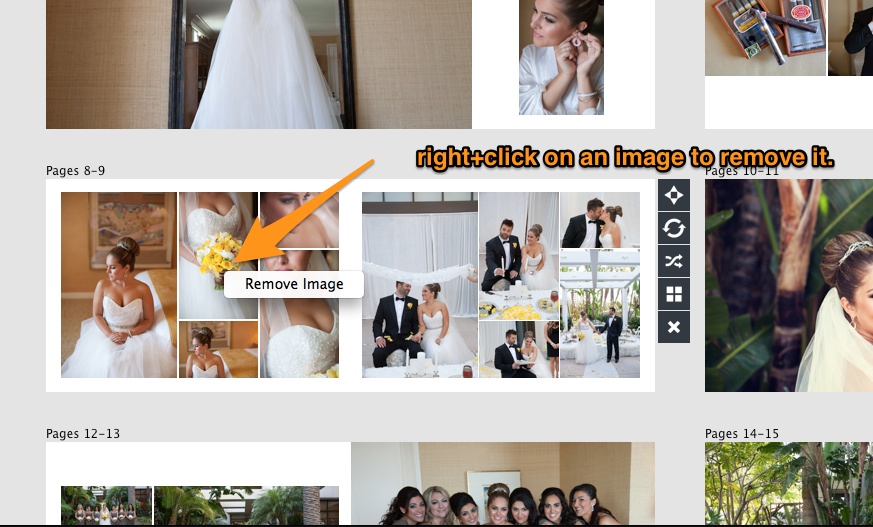 Export into Color Space
By default we've always exported into the color space of your images. But we've added the option to choose what color space you would like to export to for printing. Most labs use sRGB, but we've added Adobe RGB or to use the embedded color profile of your images (if you have a custom printer).
Coming Q1 2015
Here is a short list of free updates coming in Quarter 1 of 2015. We've got some features you've been waiting awhile for and some cool surprises. Here's a short list of what is coming.
• PSD Export with Smart Objects
• Internationalization – Chinese, Russian, Spanish, Portuguese and French
• Guest Signing Book Designs in Quick Picker
• Quick Picker With YOUR Pinned Designs (have a favorite design? Save it for later and replicate it).
• Design Backgrounds
Coming in mid-late 2015
We also have two free modules coming in 2015. What are they? Can't tell you yet, but they are for designing specific products that your clients pay good money for, so purchase today and know that we'll be helping  you make more money in 2015.