Featured Photographer • Erin and Geoffrey Photography
Erin and Geoffrey of Erin and Geoffrey Photography are a husband and wife team specializing in International Wedding and Lifestyle Photography. We had the pleasure of meeting this duo at Mystic Seminars this year, and not only is their work fantastic, but they are just awesome people in general. Check out more of the work by this Louisiana couple.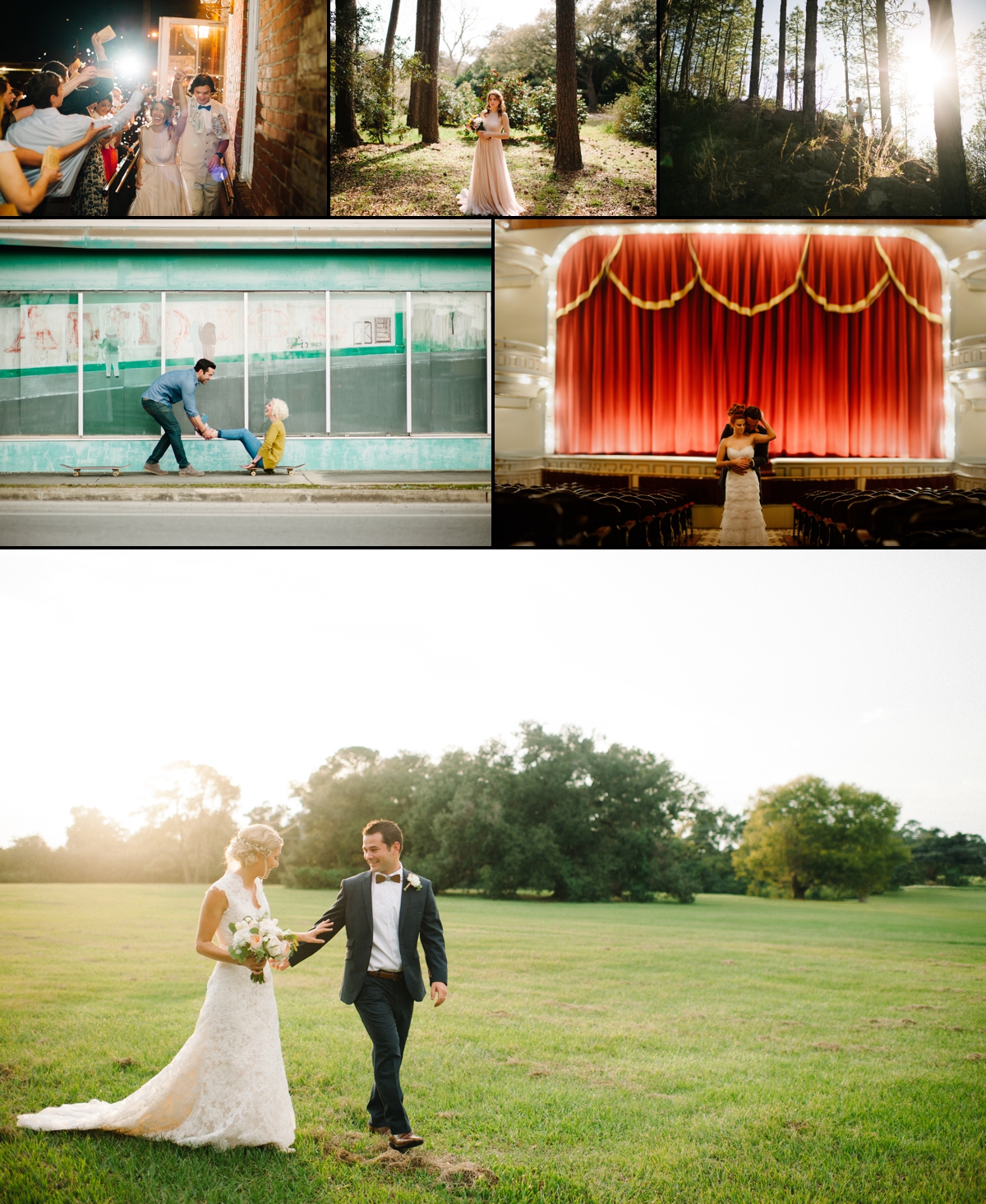 How did you get started in photography?
This may sound cliché to say but we have always wanted to be photographers. Not wedding photographers, though. When we were growing up, wedding photography wasn't pretty to us. What was pretty was the work that the photojournalists were doing in Time Magazine and National Geographic. But that was seriously a far off dream for us to be a National Geographicphotographer.
We realized that wedding photography could be very beautiful once we started shopping for our own wedding photographer in early 2007. We noticed that the introduction of digital cameras to wedding photographers has given them more freedom, and now we have all these brilliant wedding photographers that are at the heart of things photojournalist. Capturing the emotions and feelings of the wedding day. Not just taking portraits of the bride and groom in some church. 
That, for us, changed everything. Within the first year of marriage we bought our first DSLR and a lens. The next year we bought one more DSLR and a few more lenses. We shot everything and read lots of photography books. It wasn't until our third year of marriage that a friend of ours approached us with an idea. She wanted to get back into her wedding dress so that we could take some portraits of her. We did the shoot…posted the photos to Facebook…and the rest is history. Now just four years after that first staged shoot we are photographing over 100 sessions a year between weddings, engagement shoots and bridal shoots.
What has contributed to your success?
One thing that has made us successful is that we didn't just go to Best Buy and buy a camera, then start charging people to take their photos. We knew we wanted to be professional photographers since our first year of marriage, but after we bought our first DSLR we waited three years before we actually charged money for a photoshoot. We're not saying that everyone should have three years of experience with a DSLR before they charge money for their work, but anyone who will charge money to take photos better do a good job. We didn't have an opportunity to second shoot with another photographer, so for us we knew that waiting and learning about the art of photojournalism was what we needed to do to be successful. Now we tell anyone else starting out to do the same, or to second shoot with other wedding photographers for a while before going out on their own.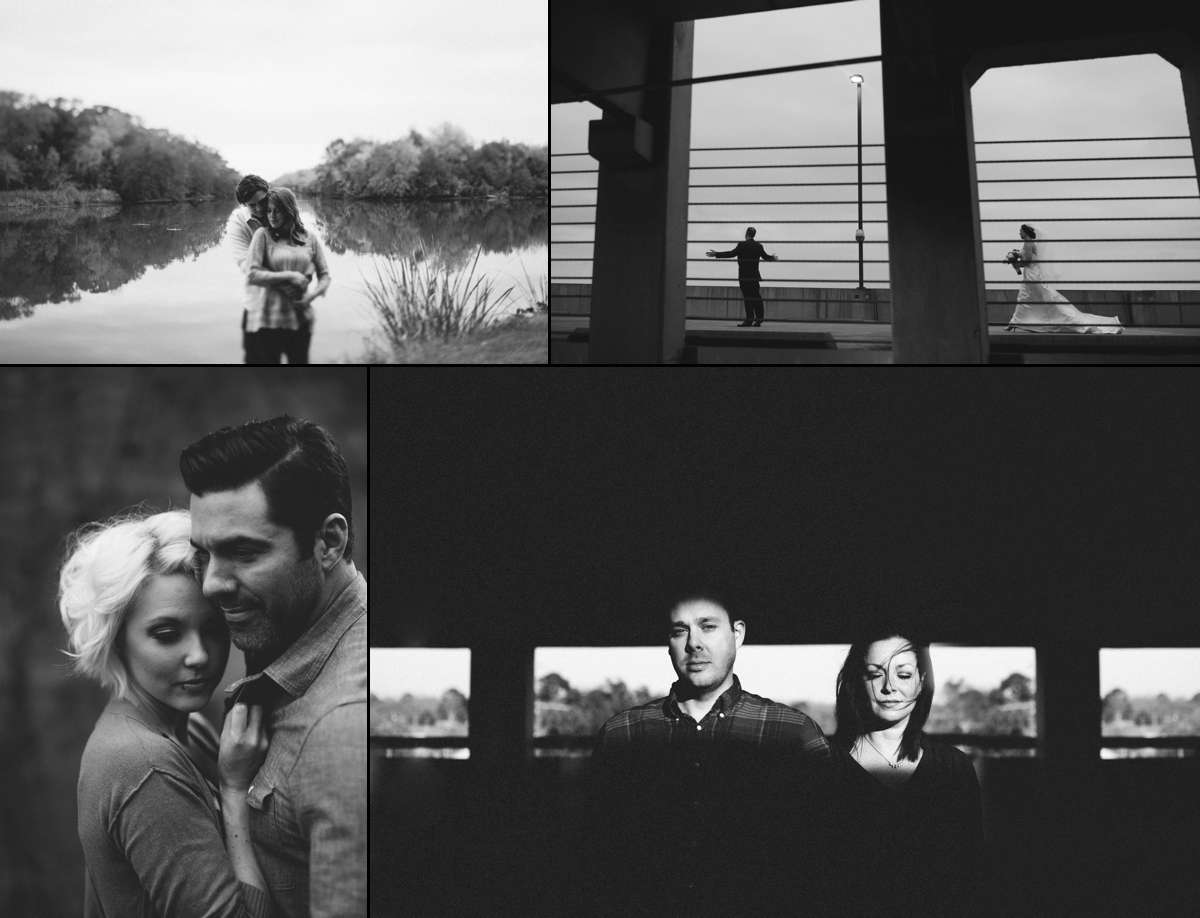 How would you describe your style?
We are photojournalists. What we aim for in our style is simply to document the bride and groom in the environment of their wedding day. We both remember as kids looking at our parents' "professional" wedding images and really not feeling anything for them. But when we would look at some of the photos the guests had taken at our parents' weddings, photos of real moments, those are the photos we loved to see. Those were the photos that would bring that emotion flooding back.
Although we don't intervene much during the wedding day, we do believe that a moment can be photographed well by one photographer, and that same moment can be photographed badly by another photographer. We try our best to compose and capture light as well as possible so that our photos have an artistic touch to them.
What's the best business advice you've ever received?
"Don't give up." Running a wedding photography business can be difficult (to an extreme) at times. Both of us at a few points in this operation have nearly given up. If we would have we would have never have achieved the level of success we have now and what is to come. This one sentence: "Don't give up" – as difficult as it was for us to persevere – has hands down been the best advice for us in this venture.
What marketing tools do you use, and what do you find to be the most effective?
We have honestly not done much paid marketing. It's hard to stand out in such a saturated market by paying for ads. But what has been tremendously successful is giving all of our brides an unforgettable experience. Not only do we want to be the only photographer she is talking about, but we want to be the first wedding vendor she mentions when talking to others. Word of mouth from other brides has brought us probably 90% of our work. The other 10% comes directly from our website.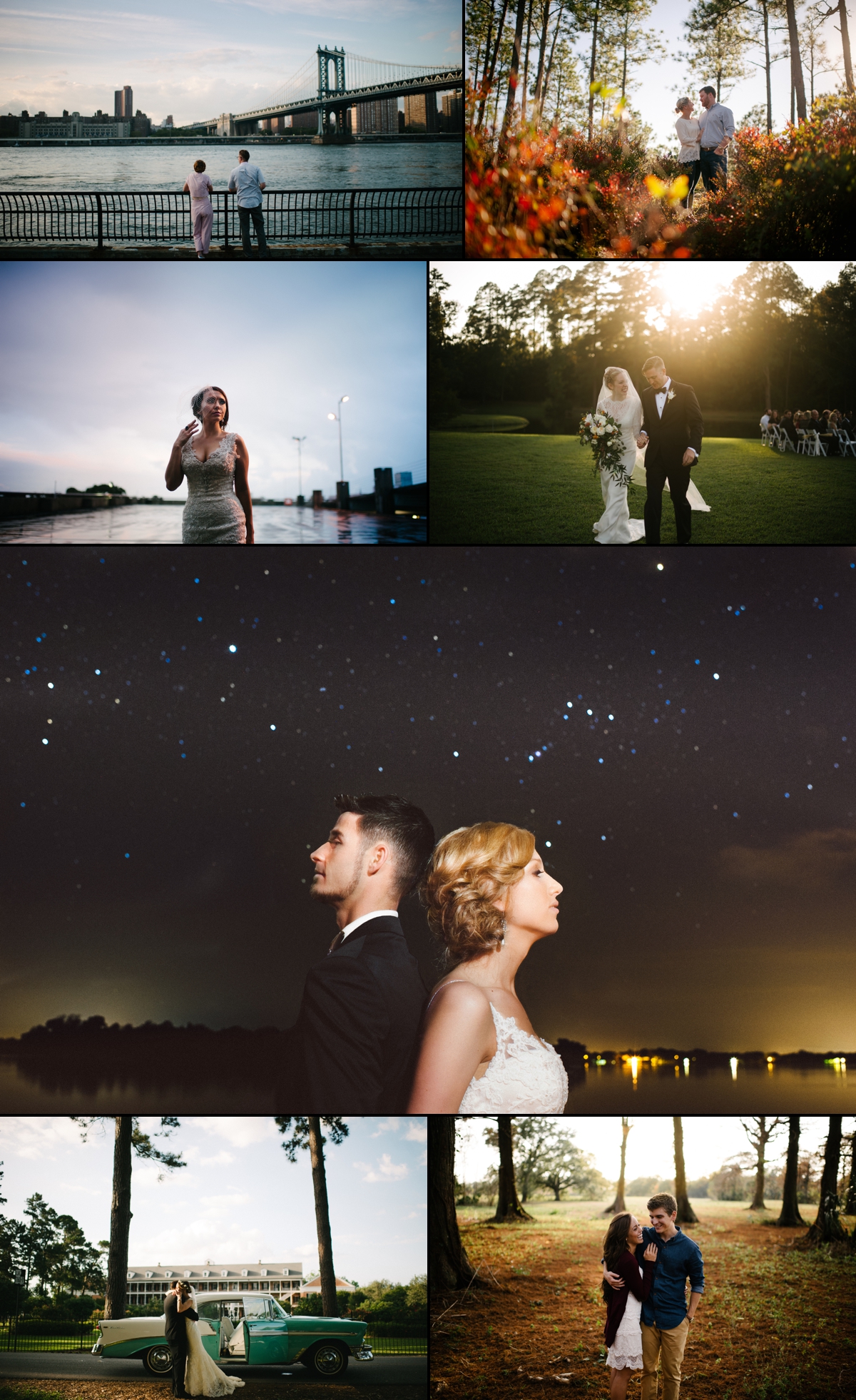 What's the most important thing as a photographer you've learned that you were never taught in school?
In any photography school or book they will teach you to follow the rules. Rule of thirds, expose correctly, use off camera flash, use a giant reflector, etc. The most important thing we have realized is that if we follow these rules, we are not shooing what is in our heart. Nearly every book we read told us to do these things but it never felt right to us. We rarely use a flash, we certainly don't use a reflector, and contrary to what other photographers may tell you there is more to composition than the rule of thirds. We have learned to ignore the "rules" and follow our heart. That will help us to take a better photo every single time we press the shutter button.
For more information on Erin & Geoffrey Photography, visit their website or follow them on Facebook, Twitter or Instagram.