Featured Photographer • Julian Moniz
Photography was never a first choice for Toronto wedding and destination photographer, Julian Moniz. But eventually after assisting his father in videography, it became his world, and now "making love stories come to life is his ultimate passion." We first found out about Julian from our friend, Chris, at GTA Imaging, who said he's someone we needed to check out. We agree with Chris that Julian is darn good at what he does.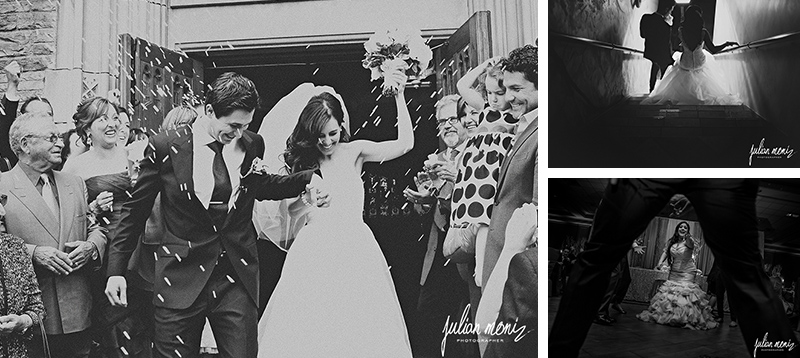 How did you get started in photography?
I'll be completely honest. Photography as a career was never my first choice. I always purposely avoided it because my father had been in the industry doing video and photography for over 25 years. My goal was to prove myself in another way. However, the summer of my 18th year on this beautiful planet, my father asked me to work with him as an assistant. I didn't have a job at the time so I said sure. I started as a videographer, but it wasn't fulfilling enough for me. One day I picked up an SLR, a Canon Rebel (the first edition I believe) and I started shooting. I wasn't very good. I would take several shots and maybe one ended up being good, but that one was what kept me going because I fell in love with the ability to tell a story through one image. That one image could say so much, it could bring back so many beautiful memories. From then on, I kept shooting and I fell in love with the art. I started teaching myself everything I know, and I eventually started my own blog as a school project and it turned in to the greatest project I had ever started. Now 11 years later, here I am and I couldn't see myself do anything else.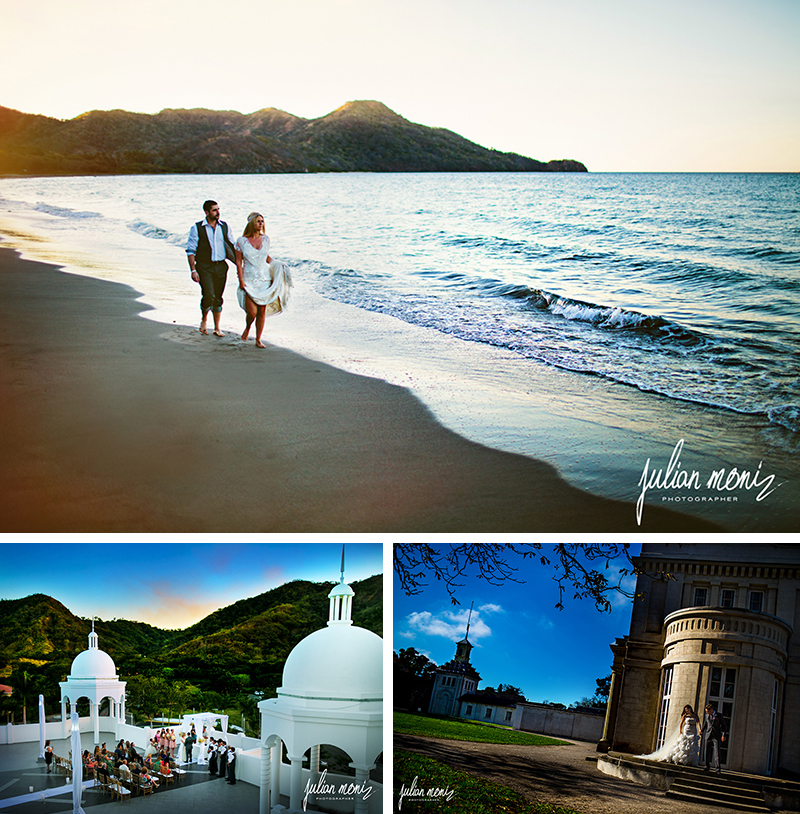 What has contributed to your success?
My love for love. I absolutely believe in true love. I truly believe that my clients see that in me. They see how passionate I am about their wedding and their love story and I strive to document their story, not someone else's. I approach every wedding separately. I never know what I am going to shoot; I let the love of the day guide me–the families, the friends and the bride and groom. They inspire me to tell an amazing story, and because of my amazing clients and their continued support and referrals, I am successful. True love is rare, and when you find it, it is the greatest feeling in the world. I am blessed to have found my one true love, Kelly, who has now become my partner in this business. Shooting every day alongside the one you love is a special connection and I am happy to have that.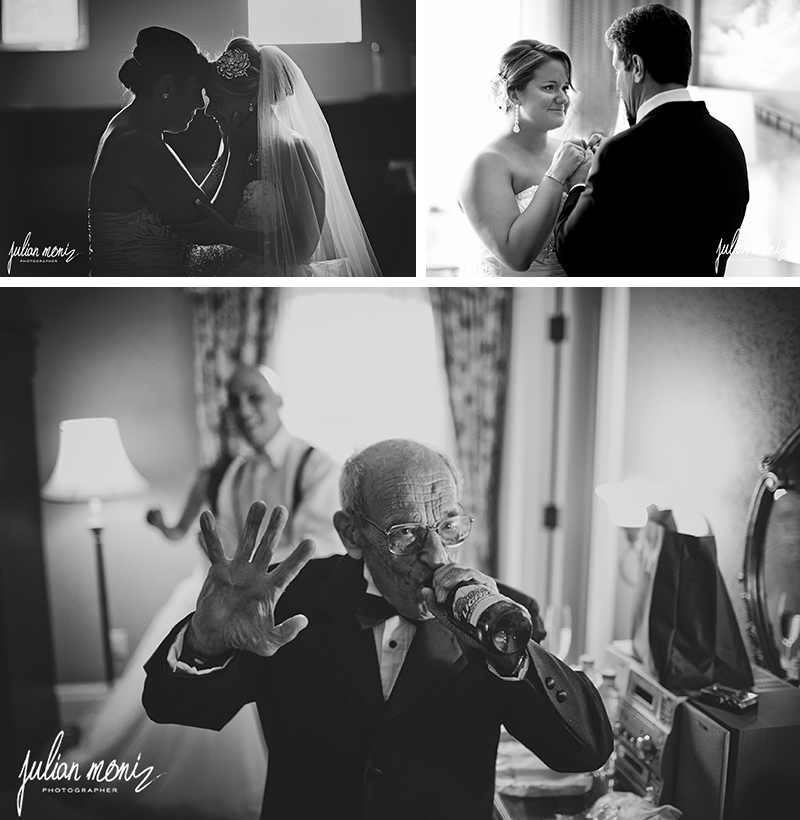 What's the best business advice you've ever received?
The best advice I ever received was from my father. When I first started in this business, I was on a roll. I photographed what I loved and nothing else. I would tell the stories that I wanted to see, but as I got better and showed more promise I started to look up to some very talented and established photographers. I began to emulate their work. I would look at one of their photographs and try to memorize it and shoot the exact same photo with some of my couples. I eventually hit a brick wall. My creativity was shot, and I started to lose it because I would try to copy someone else. For a few months I felt like I had no idea what I was doing.
Then one day after my father and I finished shooting a wedding, we sat down on the porch and I explained what was happening to me. He said "Son, you are amazing. You have been doing this for a very short while and you are better than so many of the photographers that have been doing this for years. You see things that others don't see and you love what you do. You need to start shooting what you love. Don't copy others. Be the photographer that everyone else looks up to and wants to be like."
Ever since then, I never looked back. I went to every shoot with a blank slate and I let it all come to me, one photograph, one moment at a time. I still admire many photographers today, and I appreciate their work but I love to shoot what makes me happy. My advice to others would be, shoot what you love and never look back.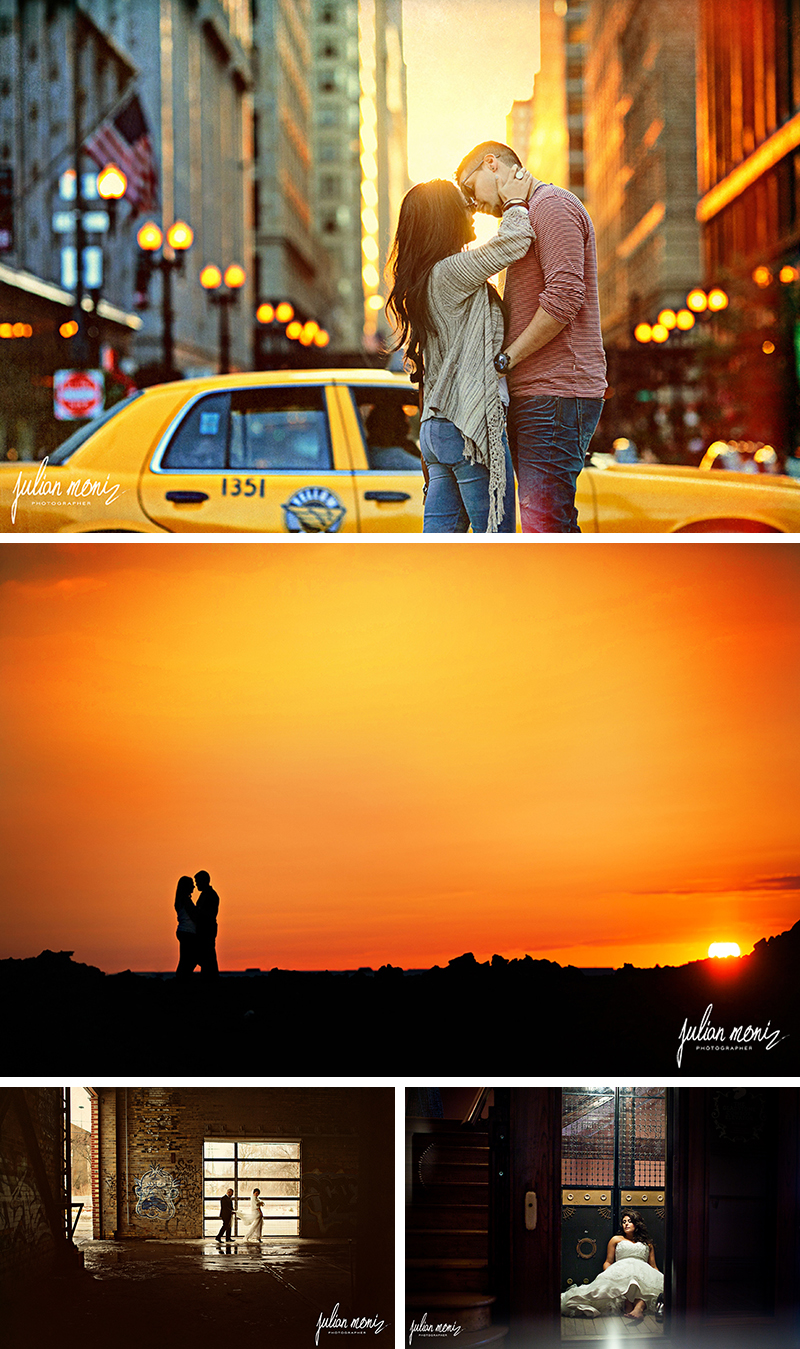 What is most important in your photography?
Emotion. LOVE. To me, the art is not the background. The art is the subject that I am shooting. How they express themselves, their body language, the way they caress each other. This changes a photo tremendously. Having a couple stand in the middle of a shot and place their heads together with their arms wrapped around each other just isn't enough. I feel like my photography is simple, classic and timeless but with a touch of edge! And I strive to document real love and emotion in every photograph I take. Teaching my clients to be comfortable in front of my camera is the key.
Julian will also be launching a new division called "Life" by Julian Moniz, which is a collection of family and lifestyle sessions. Julian said, "Weddings mark the beginning of our lives as a family and so many more special occasions stem from that beginning. I want to make sure not a moment is missed in any family's lives." For more information on Life, go to www.lifebyjulianmoniz.com.
If you'd like to see more of Julian's work, visit his website or follow him on Facebook and Twitter.