Featured Wedding • Dark Roux Photography
Our friends Jamie and Heather from Dark Roux Photography not only take amazing photos but have an interesting story behind the start of their business: deciding to get married with no witnesses. Years after their marriage, they realized the impact that had on them, and it became the reason they wanted to start a photography business. Now they are a thriving photography studio with three other employees operating out of Mandeville, LA.
This week, we're featuring a wedding Dark Roux shot in April. Often hired for beautiful Southern-inspired weddings, this Indian wedding of Sarika and Nishant in New Orleans was a refreshing change. Jamie and Heather said the bright colors, dress detail and the setting were simply unbelievable.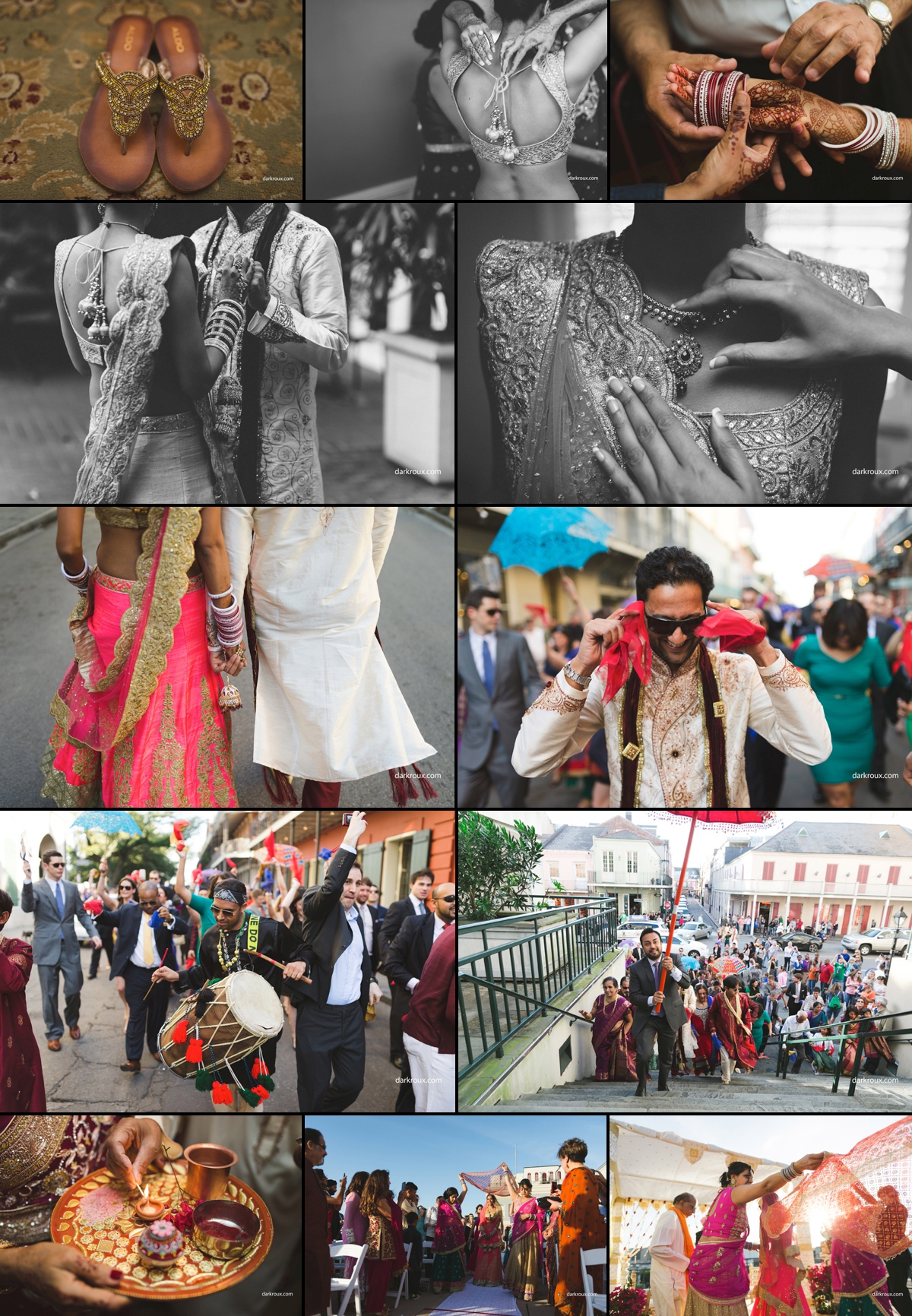 Their favorite part of the reception was the music – Indian dance-style pop with a twist of hip-hop lent itself to "dancing like nothing we'd ever seen."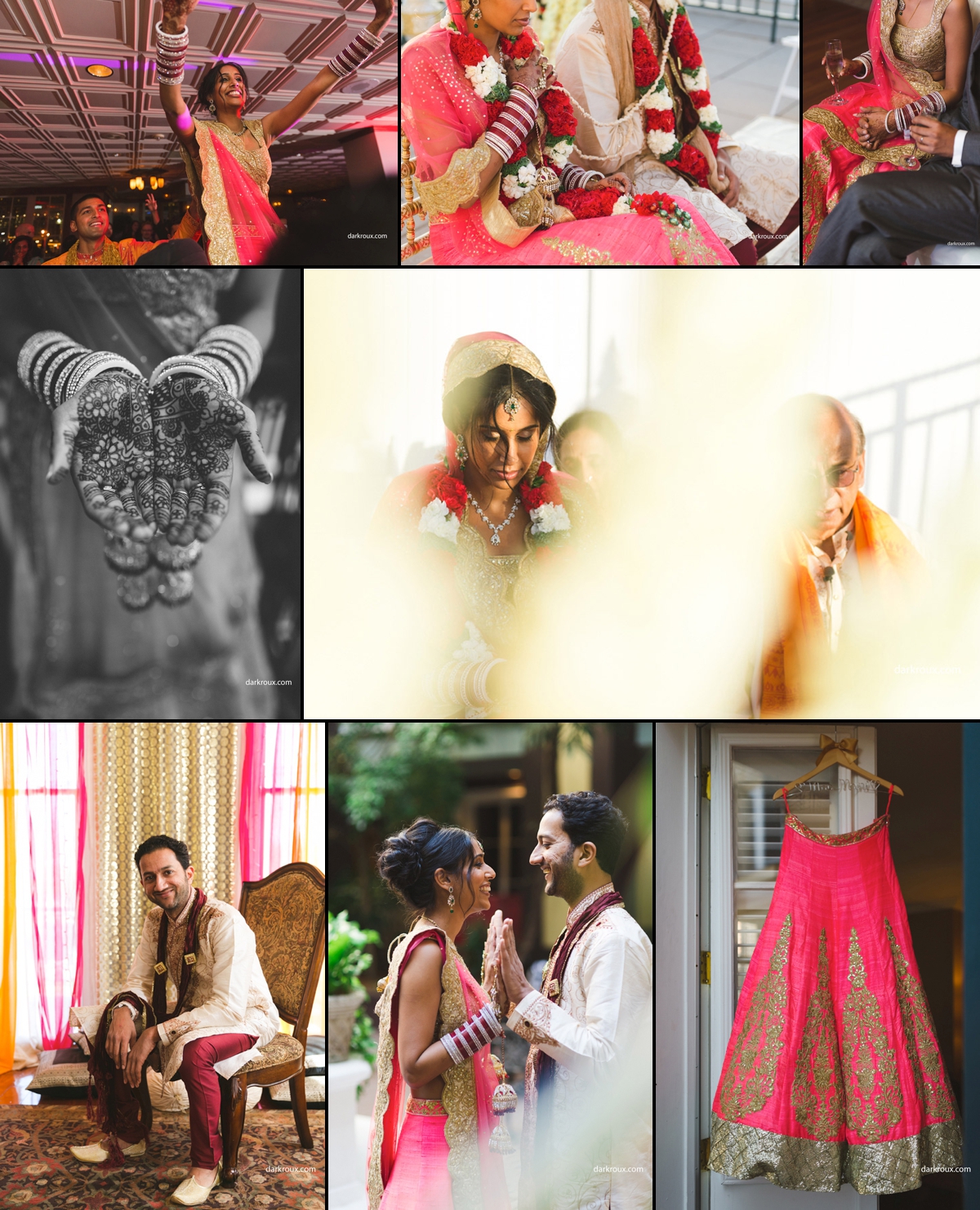 For more information on Dark Roux, visit their website, or connect with them via one of their social media outlets: