Fundy in London For NineDots
Fundy Software is very proud to be one of only three sponsors at the exclusive NineDots Gathering event. In only its first year, NineDots sold out very quickly. If you are going, we are very excited to see you. If you are in the area but were not able to get tickets, contact us via social media. We'd love to meet up.
At the heart of NineDots are four award winning working professional photographers from the UK. Each is passionate about creating awesome wedding imagery, going above and beyond for their clients and pushing others to do the same. What started with their sold out wedding photography workshops has now grown into a calendar of inspiring learning experiences for creative photographers worldwide.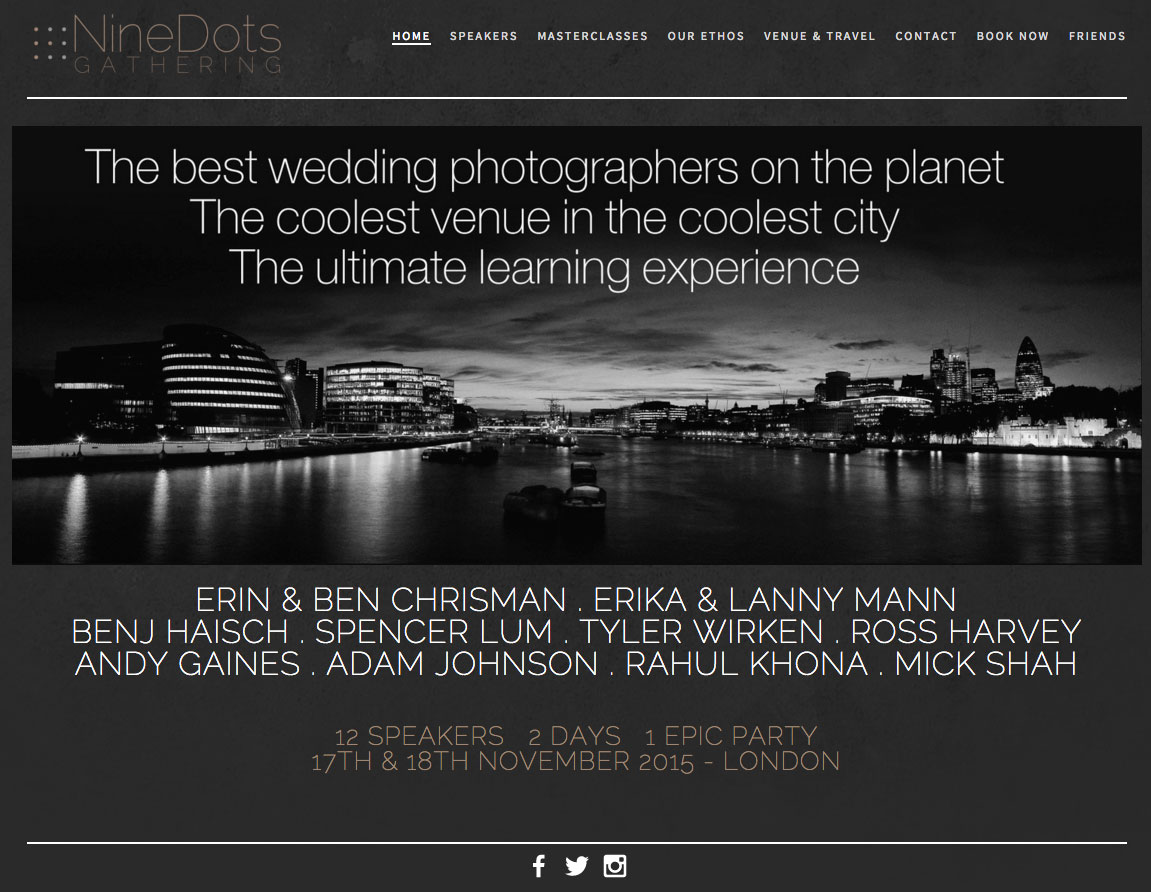 NineDots is passionate about their "heart + mindset + skill" philosophy and empowering wedding photographers to "create your own awesome" and be the best you can be. This first annual NineDots gathering is something finally in the UK that creative wedding photographers from around the world can gather around, be inspired, connect and learn at. Be a part of the NineDots community!