Gallery Designer – Presale Coming Soon
All images © Christy Arias Families
We are very happy to announce our newest module, Gallery Designer, will be launching this fall. We've created Gallery Designer to help photographers boost sales with in-person or over-the-web sales sessions and design consultations. Using the same Drop Zone® technology that you've grown to love, you can tag and sort favorite images, design professional wall collages, write up sales orders and send your order directly from Fundy Designer. Gallery Designer will be $249 and launch in early fall, but for our loyal customers we are offering a special preorder deal soon for $119. After that, preorder pricing will increase to $139 in August, and move to the full retail price of $249 starting in September. For the latest sale updates, make sure you sign up for our newsletter or check our Facebook page.
Fast and Easy Wall Designs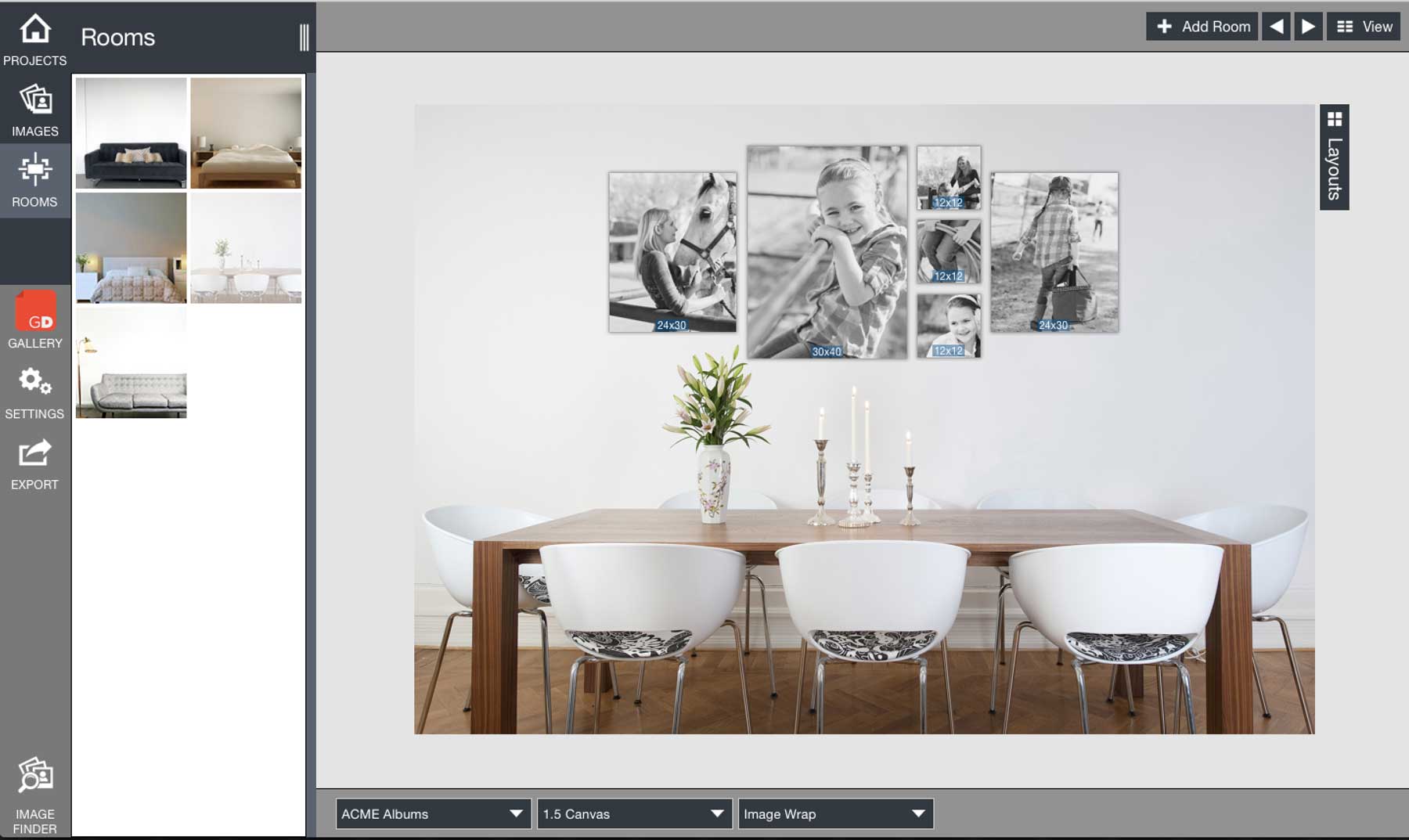 This is an example of the thousands of designs that Gallery Designer can create by simply dragging and dropping images onto a wall. We've enabled the same fantastic features in Gallery Designer that you love in Album Builder, and thrown in some more flexibility special to wall art.
Quick Design Picker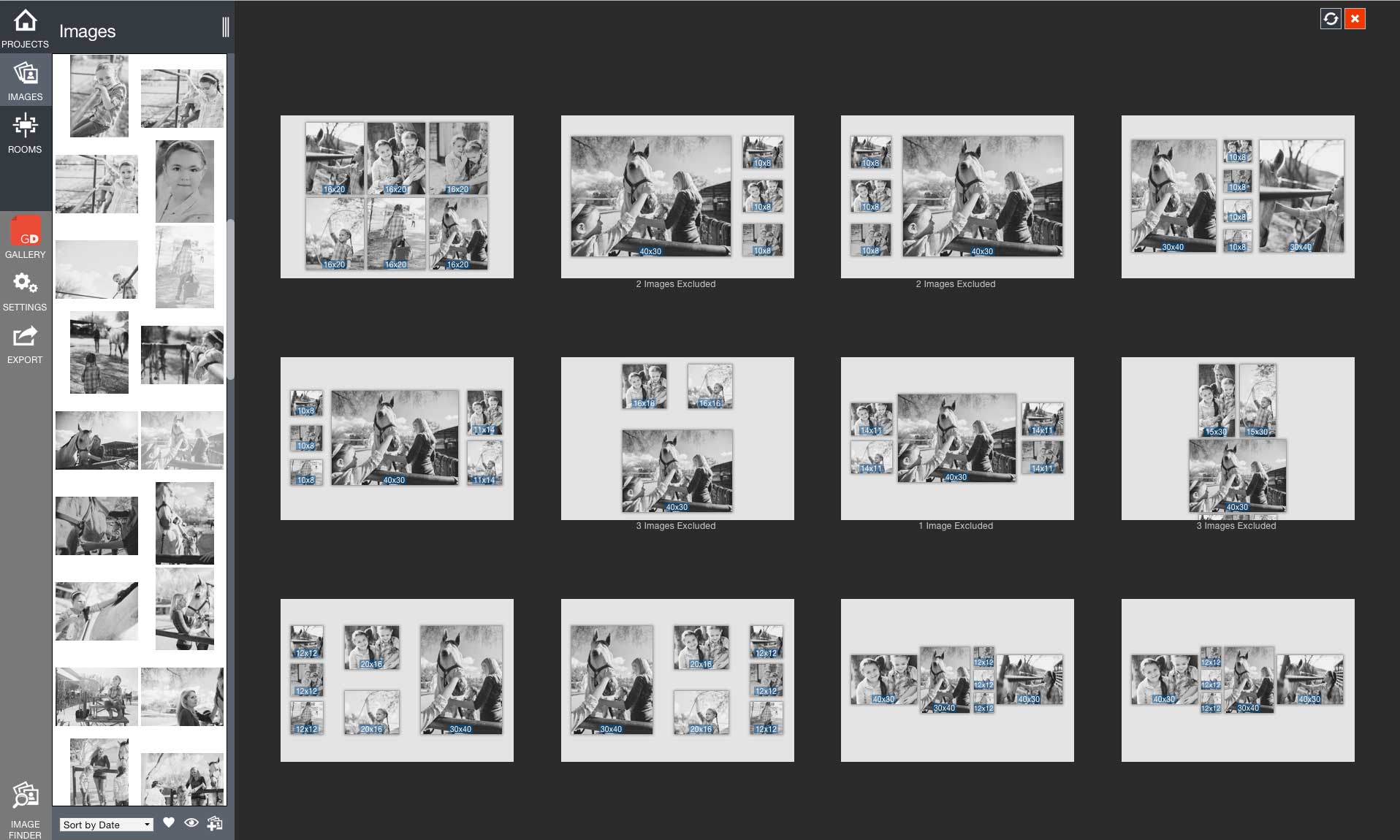 The Quick Design Picker® is optimized to give you fantastic layouts without the headaches. We calculated the sizes available with your chosen lab and do the math to line everything up for you. No more guesswork when doing layouts.
And just like Album Builder, you can create and save your own design concepts, then reuse them whenever you want.
Use Our Stock Walls or Your Clients'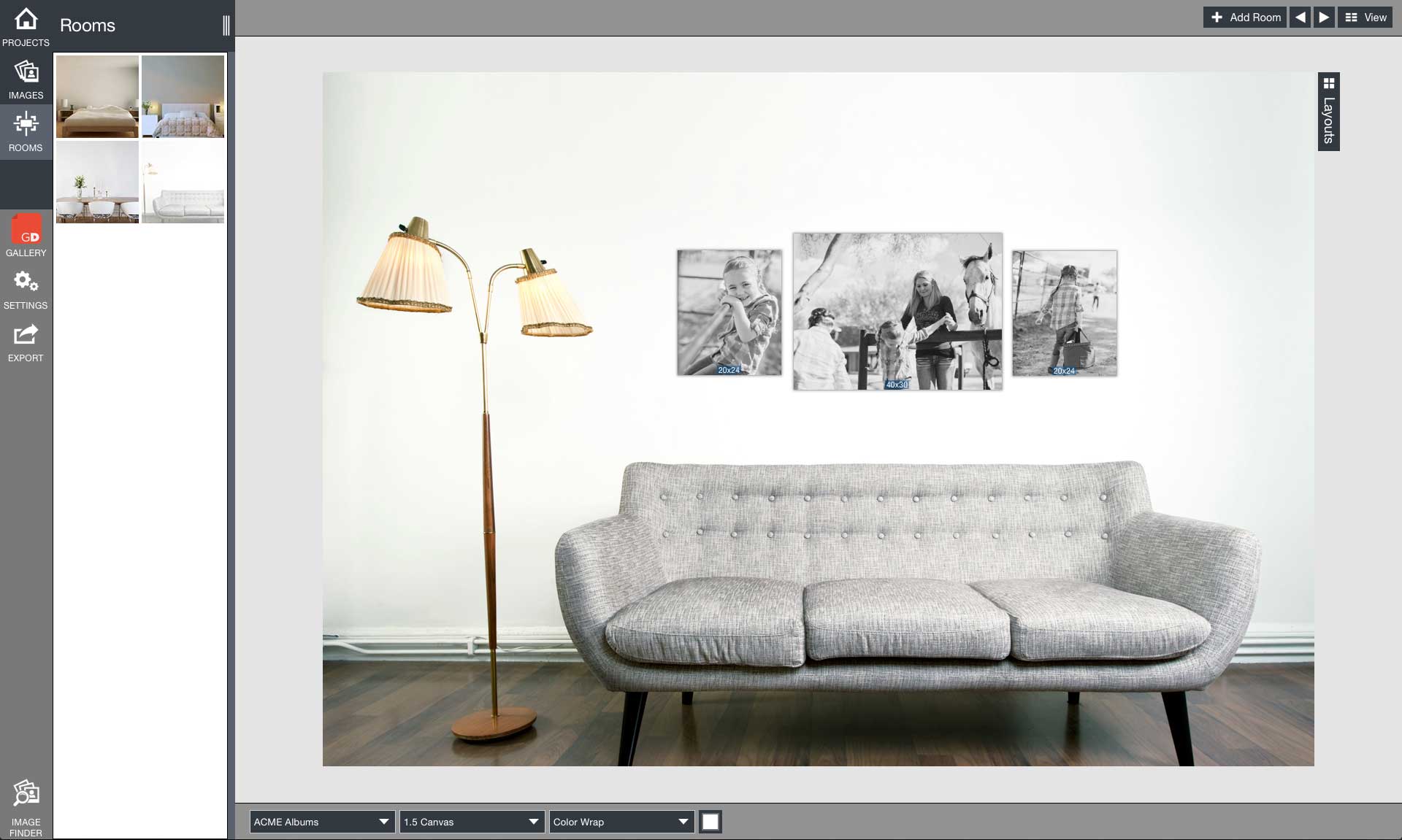 Gallery Designer will include multiple stock rooms for your use – everything from living and dining rooms to kid and baby rooms.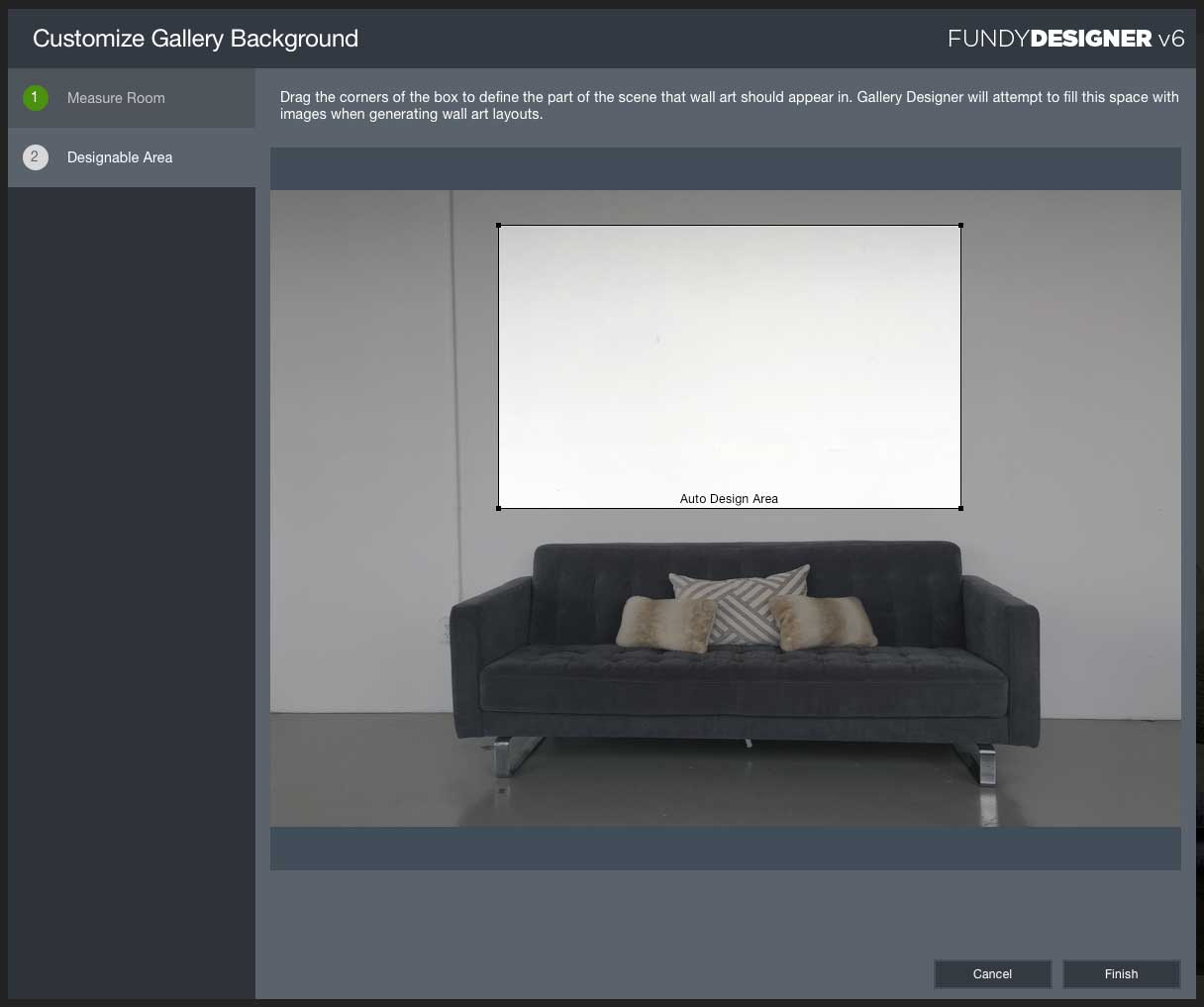 But bring in any room and size it to fit. Have your clients send you a photo via their iPhone. All you need to know is the size of one object in the frame. Have your client measure the end of the sofa or the wall to ceiling.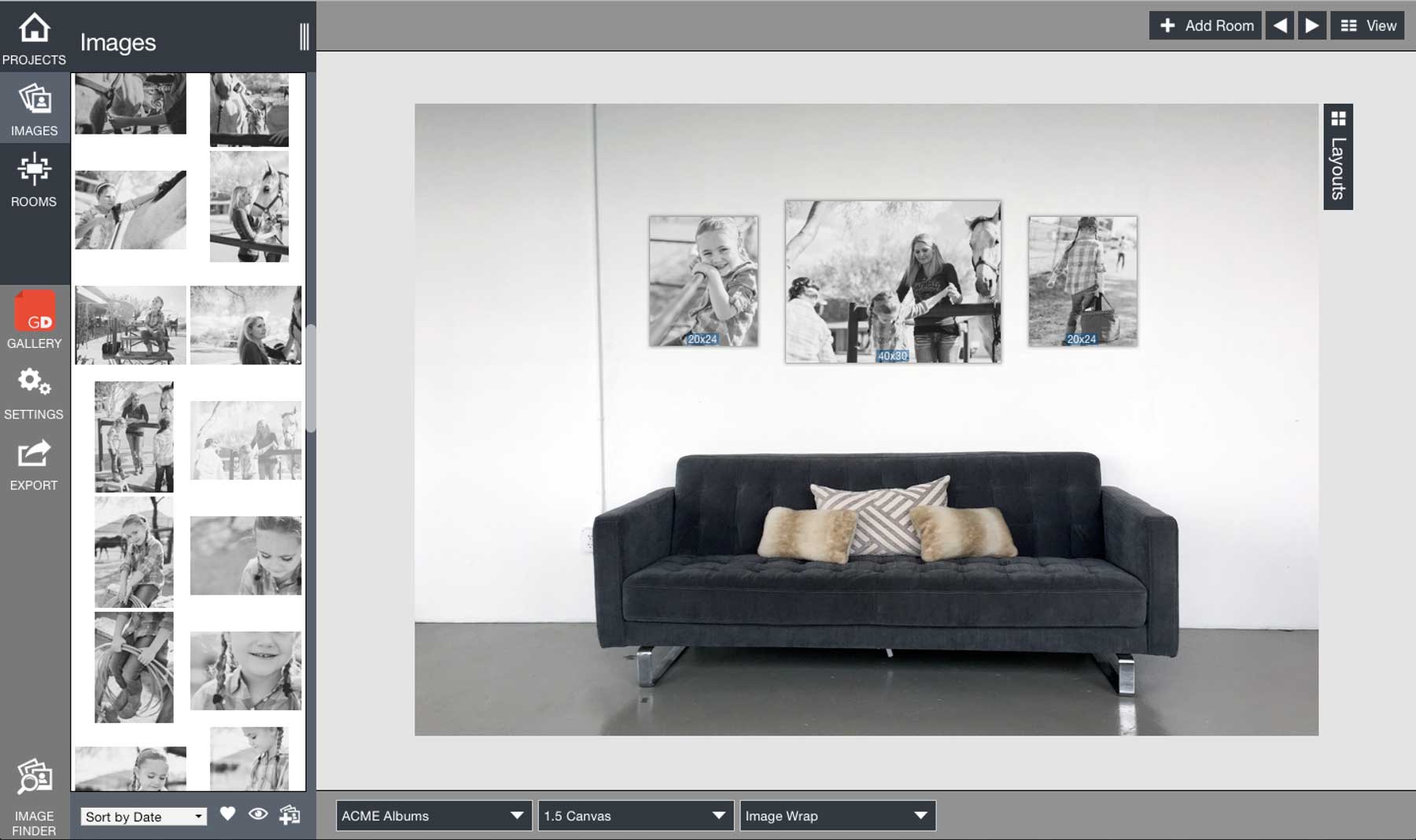 And we will show all wall art at the proper size.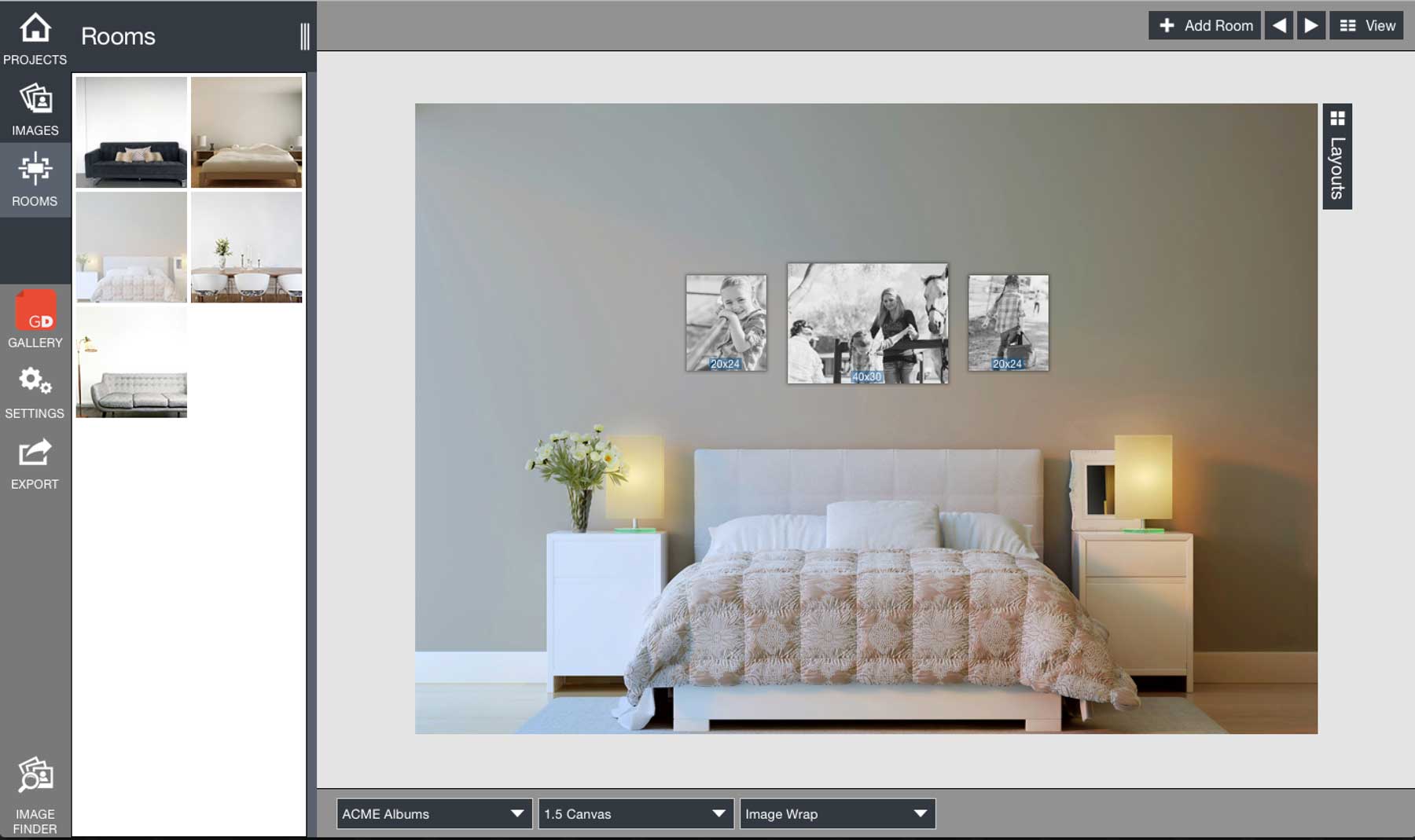 By simply clicking through rooms, the wall art resizes itself.
Tag Client Favorites and Sort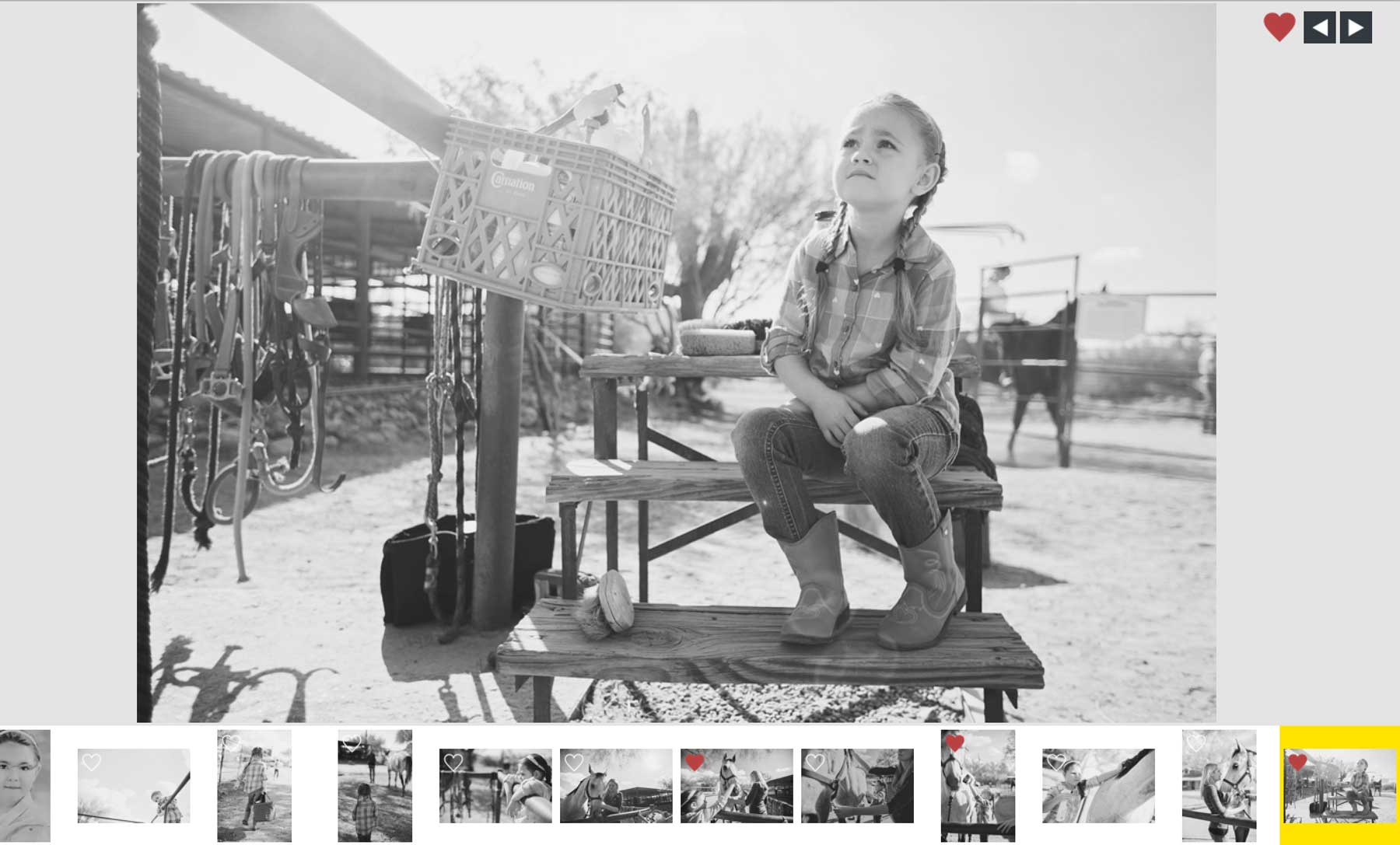 With Gallery Designer, enjoy the ability to tag client favorites (or your own) by simply clicking on the heart icon. For a speedy workflow, left and right arrows toggle through images and the up arrow favorites the image. The down arrow un-favorites that image as well. In the thumbnail well, toggle between all favorites or all images.
Run Sales Sessions Simply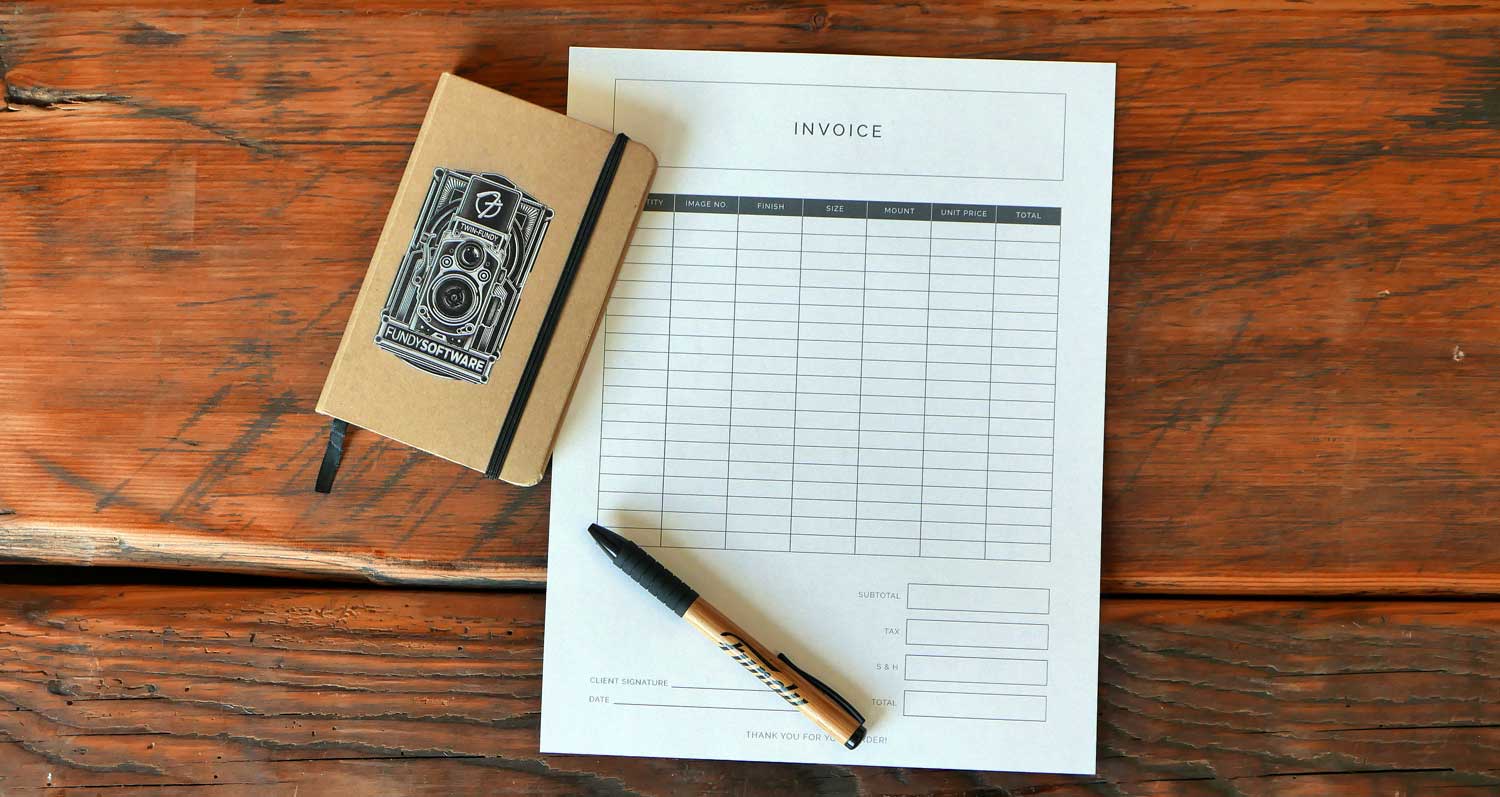 We've partnered with Design Aglow, to give you a professional order sheet for running sales sessions. Simply write down your client's order and boost studio sales. Access to the professionally designed PDF order form is always just a click within Gallery Designer.
Learn More
https://vimeo.com/132154560
To learn more about Gallery Designer, visit the Gallery Designer Page Here.
Pre-Order July 15 – Only $119
For our biggest fans, we are giving you the opportunity to snag Gallery Designer at almost half off. Gallery Designer will have a retail price of $249. During the month of July, snag it for just $119. Sign up for our newsletter to get the news first, or head to our Facebook or Twitter page for updates.