It's time. The giant free update is ready. This update has many of the features you've been asking for including creating multiple collages at once in Blog Collage, the ability to save your designs and individual image ratios. It has features you'll love to play with including Drop Zones 2.0 and Saved Designs. 
Drop Zones 2.0
The biggest new feature is Drop Zones 2.0. We've given even more flexibility and fun to Drop Zones® (Patent Pending). Check out this video showing how to use Drop Zones 2.0
Saved Designs
One you've created designs in Fundy Designer, you can now save them to My Designs and reuse them for future albums or collages. With traditional template-based software, designs are based on pre-designed boxes on a page, but because Drop Zones adapt to your images, you can save a design idea and reuse it even if the number of images or the orientation of the images don't match up. See how it works.
Using Background Images and Designs
Making an image the background image is super easy now. Just right click on any image in your design and you can make it the background image.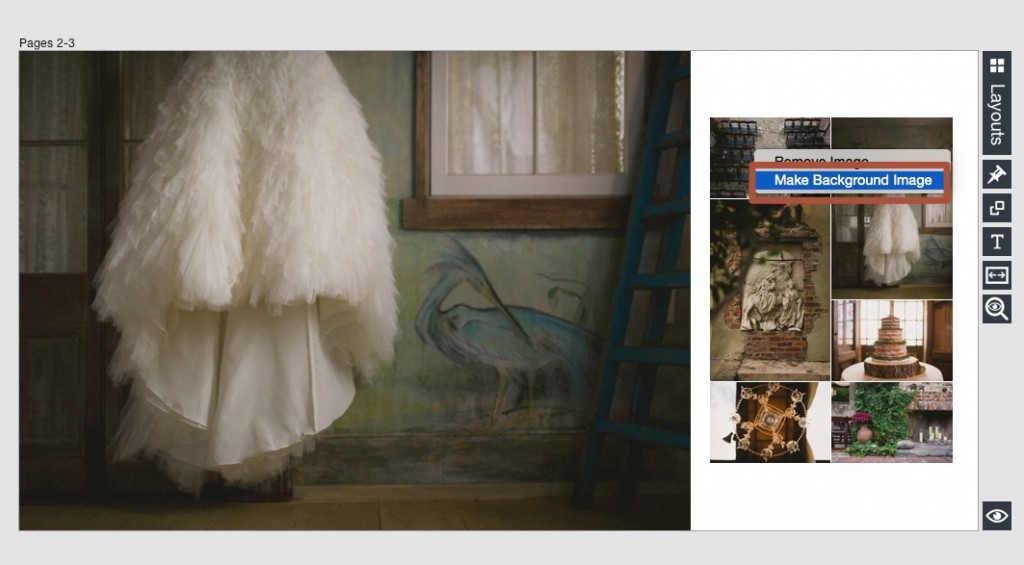 We've also added some professionally designed backgrounds into Fundy Designer – these will be great for family, child and senior albums. Just right click on any design and you can add it to all spreads or removed it from all spreads. Or just drag it onto any spread to add a design. Or, if you have a texture of your own you'd like to use, simply import it as a jpg into Fundy Designer and then make it a background image.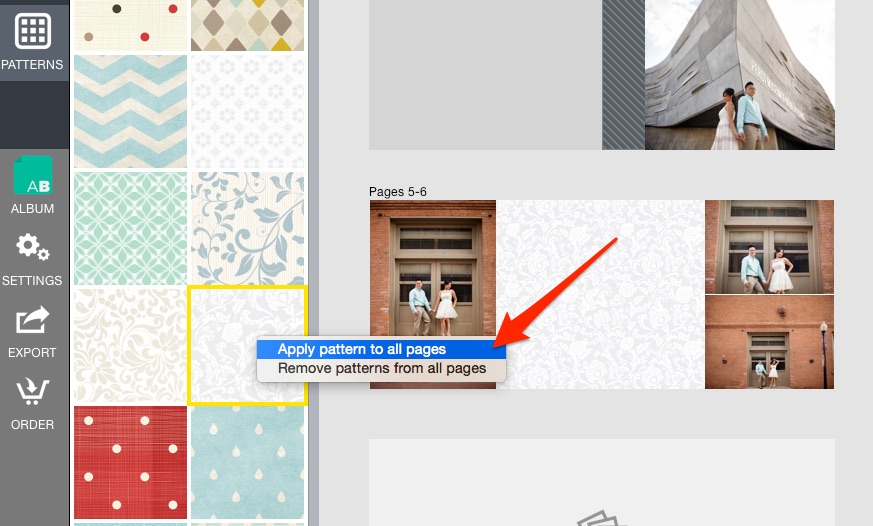 Many Other Features
We've added a ton of other mini features to help increase productivity:
• Project sizes are much smaller (approximately 1/6 the size) to help save hard drive space.
• Quick access to your projects under the Open menu
• Include File names on your web and Proofer exports
• Change image ratios on individual images
• Make vertical images horizontal, and vice versa
• New albums sizes from Design Aglow, Hi-Tech Albums, nPhoto and QT Albums
Update Now
When you launch Fundy Designer, you should be prompted for this update. If that doesn't happen, you can either click on your Help menu and select "Check for Updates," or head over to our download page and download and install the latest version.