Guest Tip • Increasing Your Bottom Line with Bridal Portraits
This week's Tip was written by Lori Unruh and Jeff Poole of indigosilver studio, a portrait and wedding photography studio based in Wilmington, NC.
Bridal portraits. What are they? Technically speaking, it's a portrait session in which a bride-to-be is photographed in her wedding gown, generally a couple months prior to the wedding day. Practically speaking, they're a chance to add hundreds or even thousands of dollars to your bottom line as a wedding add-on.
The Pitch
In talking to our clients about bridal portraits, we sometimes hear, "I don't know if I really want pictures of just myself…I mean, isn't that weird?" These clients may feel that the concept of bridal portraits is vain or pretentious. To these brides, our job is to educate them on both the benefit and the ease of these portraits.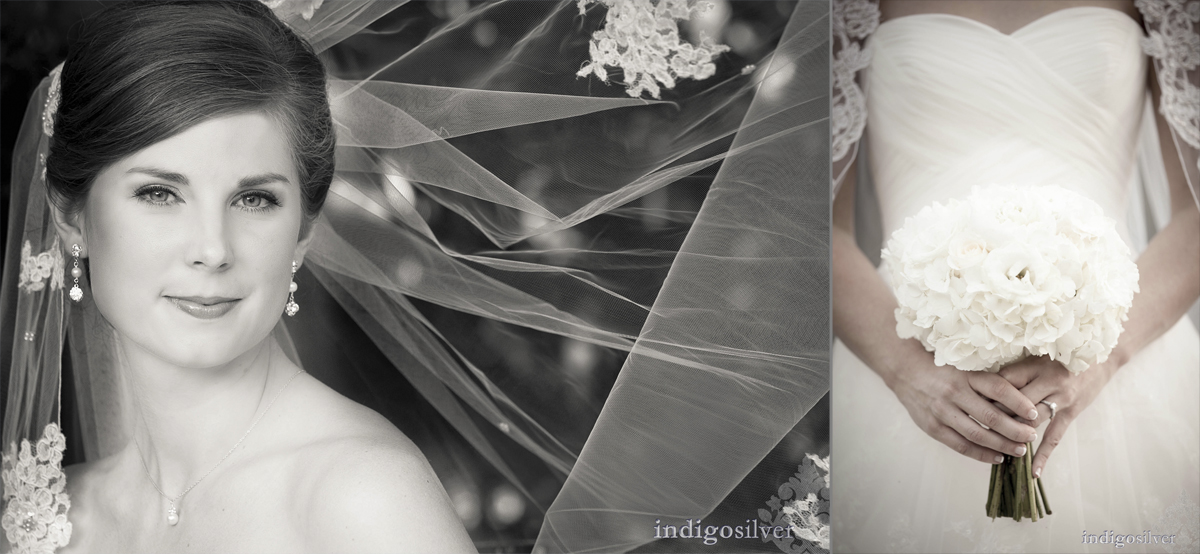 Most brides will have a "trial run" of their hair and makeup, a fitting of their gown, and they may even have their florist make a trial run bouquet. Simply have the bride schedule all her trials for the day of her portrait session, and she is instantly camera-ready! During a bridal portrait session, the bride gets practice being in front of the camera, we get practice working with her, and she'll get to wear her dress for longer than a few minutes to see how it really wears. She'll have the added bonus of seeing her wedding-day look from all angles in photographs, and she'll have the chance to make adjustments before the wedding day.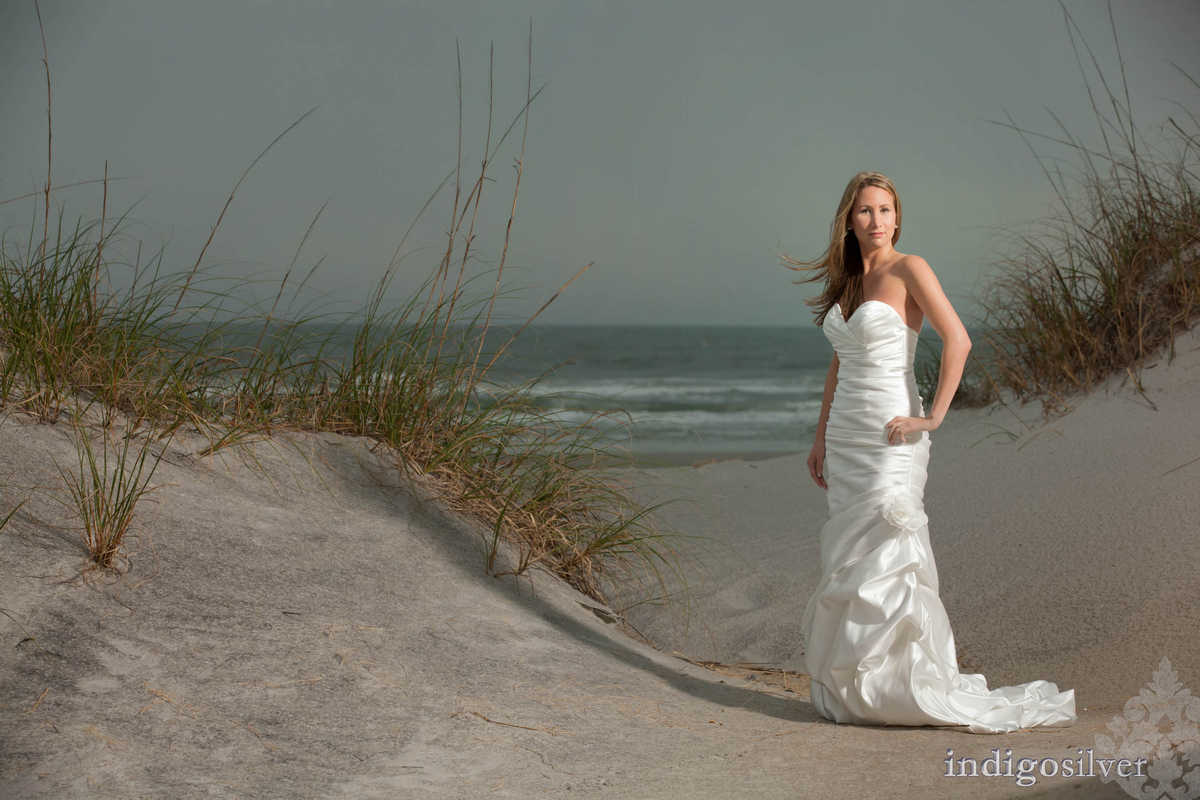 Finally, a bridal portrait session allows us to go to locations we may not have time for on the wedding day. It's win-win all the way around!
Products and Pricing
In the South, bridal portraits are a tradition. The quintessential product is a wall portrait, usually purchased by the bride's mom in the range of 20" to 30".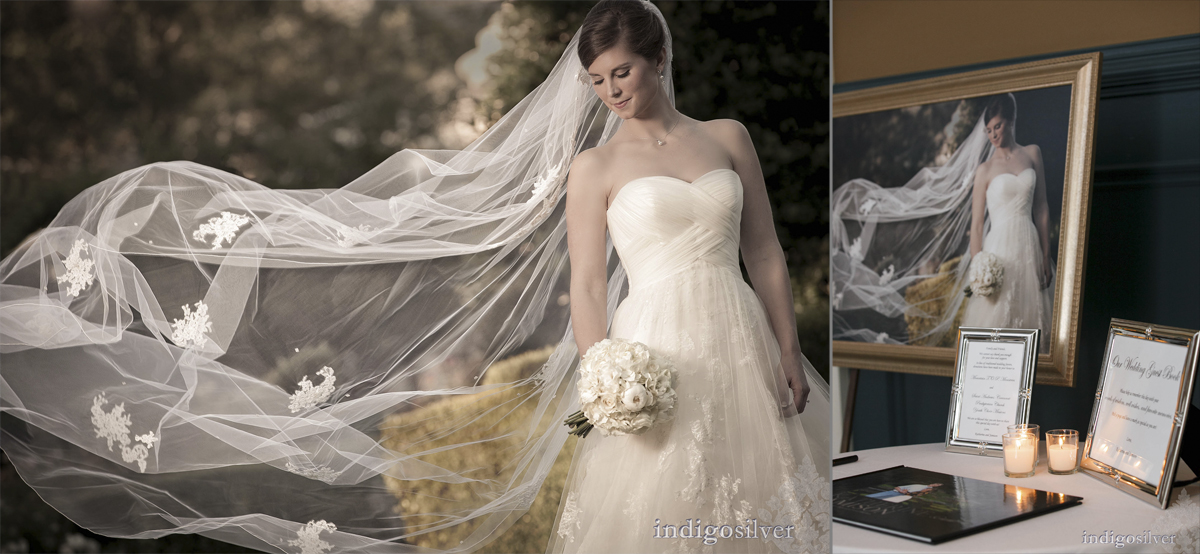 This print, whether framed or gallery wrapped, is then put on display at the wedding reception near the cake or the guest book table. Most often, the mom then keeps the portrait for her home. Of course, we also want the bride to have portraits to take to her own home. If the bride believes a large wall portrait of herself is ostentatious, we focus on alternative products such as collages, gift prints and album spreads for the eventual wedding album.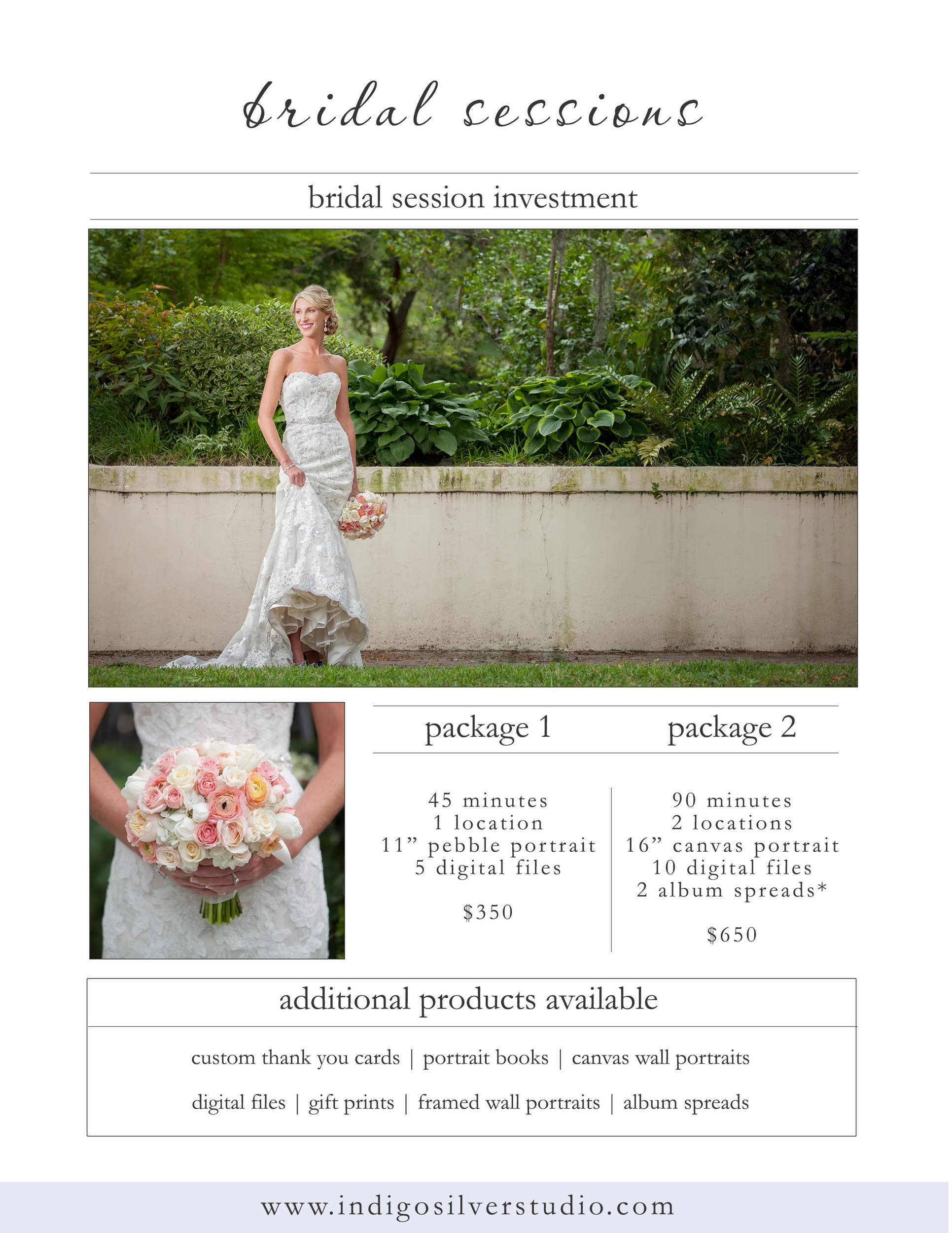 Our pricing structure reflects our target sale as well as our upsale strategies. In our geographical area, it is unlikely that we will photograph a bridal portrait if we are not also the photographers for the wedding. This means that bridal portraits are essentially an add-on sale to the wedding. As such, we are comfortable with a lower sales average for bridal portraits than what we would target for a standalone portrait session. If we aim too high for bridal, our clients will balk at the total amount they are paying us for both wedding and bridal combined.
Sales Strategies
Notice that our packages are not the traditional packages that include a set number of prints in certain sizes. These types of packages can feel limiting and old-fashioned to a bride that wants her wedding, and everything in it, to be unique and modern. On the other hand, a full à la carte system can be inefficient and hamper sales.
We offer very simplified packages that bundle the session and a small amount of product together. The product the client is interested in dictates which session package they choose. We've learned that we don't need to shoot an extended session if someone merely wants one print. These packages are not meant to be inclusive – upgrades and add-ons are encouraged and discussed openly. This allows clients to have maximum flexibility within a system that is time-efficient and generates sales for the photographer.
Our lower package is "just barely" enough with an 11" photographic print. Most clients choosing this session will opt to upgrade the size of the print, and possibly upgrade to either framed or canvas. We tempt clients into the larger package with options that they want such as receiving more time in front of the camera, which gives them more images to choose from. They also get more digital files, and get to go to an additional location, adding variety to their shoot. The larger/upgraded canvas is now in the size range that most clients want for their display print. Then, as an added bonus, we offer them two free spreads in their wedding album to show off the bridal images.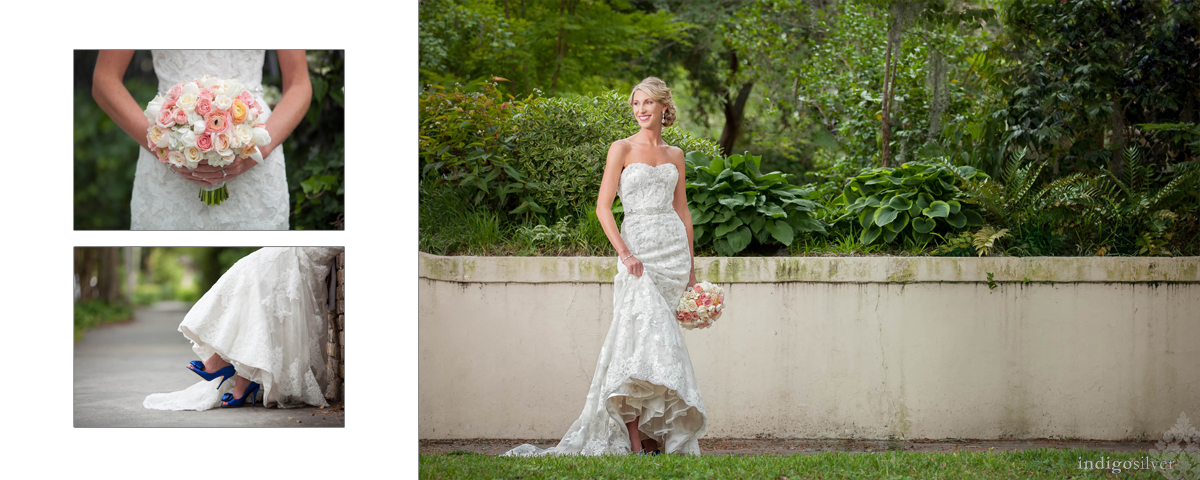 These spreads are a use-it-or-lose-it incentive – there is no discount or cash value if they don't get a wedding album. This serves two purposes – the first is that it may tempt them into the larger package, but the second is that it may actually tempt them into a wedding album if they don't have one already!
Even with the larger package, our clients will generally upgrade the size of their portrait to at least 20", and they may add more digital files, a collage, or other items. Our sales for bridal portrait sessions range from about $700 to $2,000 – not bad for a wedding add-on. Of course, as we all know, markets vary. In our sleepy little beach town, we are considered to be on the high end of the market; your sales may be much higher in the city.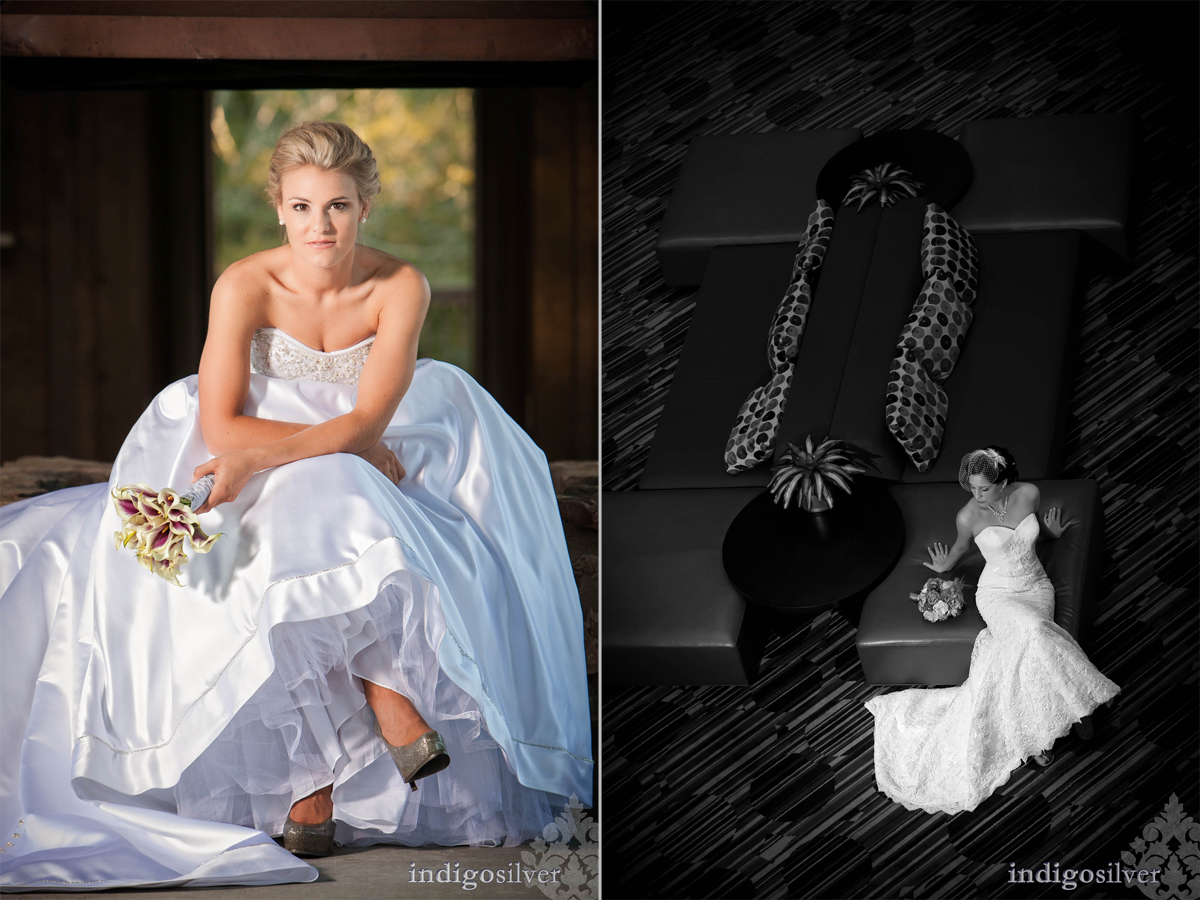 Win Win
While the bridal portrait tradition already has traction in the South, we encourage you to try this add-on in your area. The bride gets a great test-run before the wedding, she and her family have beautiful heirloom images they probably wouldn't get from the wedding day, and you've helped to build rapport with your bride before the wedding day. You've also got great portfolio images in cool locations without the wedding day rush. And best of all, you've got a nice little profit.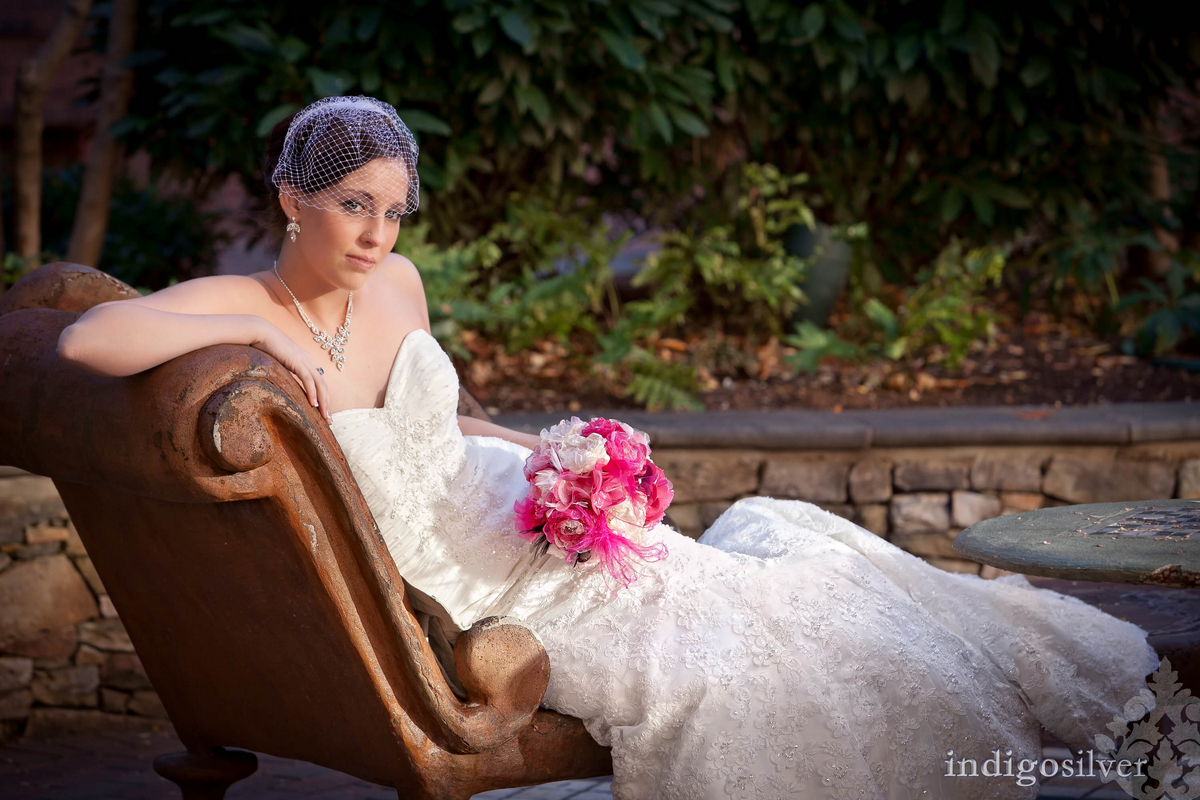 Jeff and Lori love to share their experiences and give back to the photography community through their photography educational resource, The Shoot Space. To see more of their work, please visit their indigosilver website or follow them on Facebook or Instagram.