Fundy Designer offers the easiest card designer in the industry. Design any type of card in just a few minutes. In the Design Library, choose from a plethora of pre-made designs and edit for your style to wow your clients and boost your sales.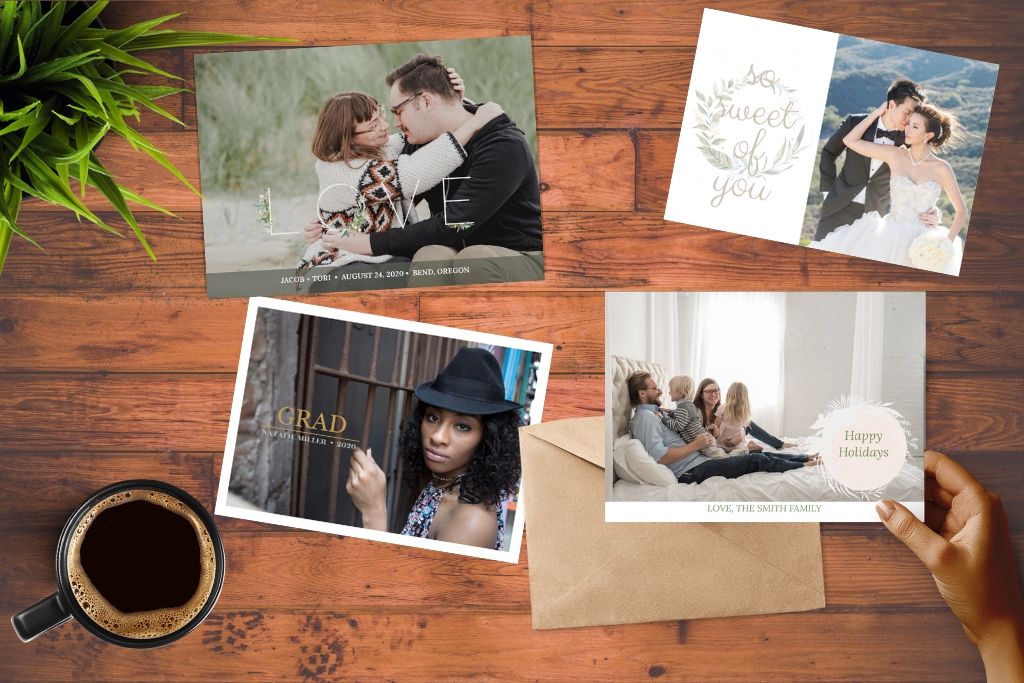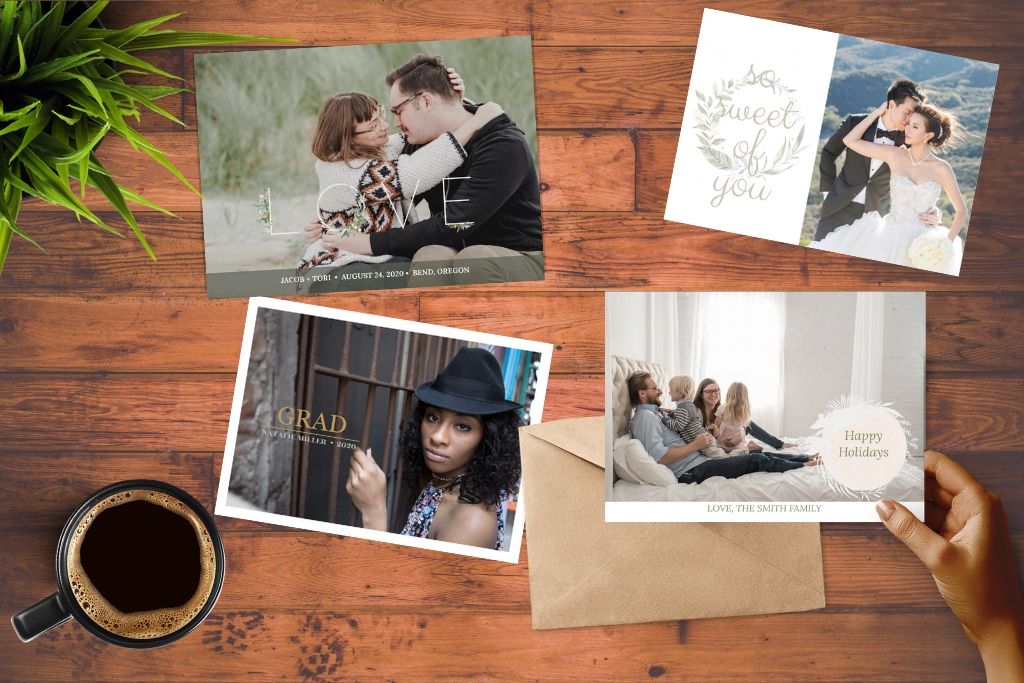 First Choose Your Card Size
We've preloaded Fundy Designer with the most popular card sizes in the world. On top of that we've also given you the ability to design on any size, fold or no fold, or use a custom template from your lab.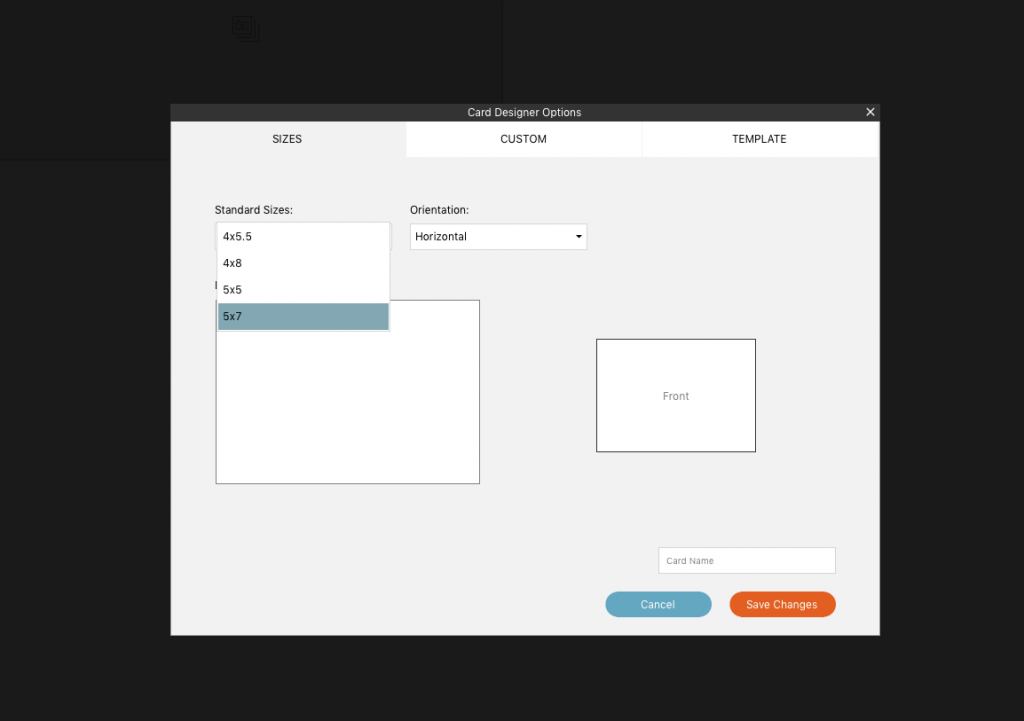 Choose Your Base Design
You'll instantly be dropped into the Design Library where you can choose from several design categories: save-the-date, thank you, holiday, graduation, and so on. If you are a Pro Enhancements member, you'll have even more choices available to choose from.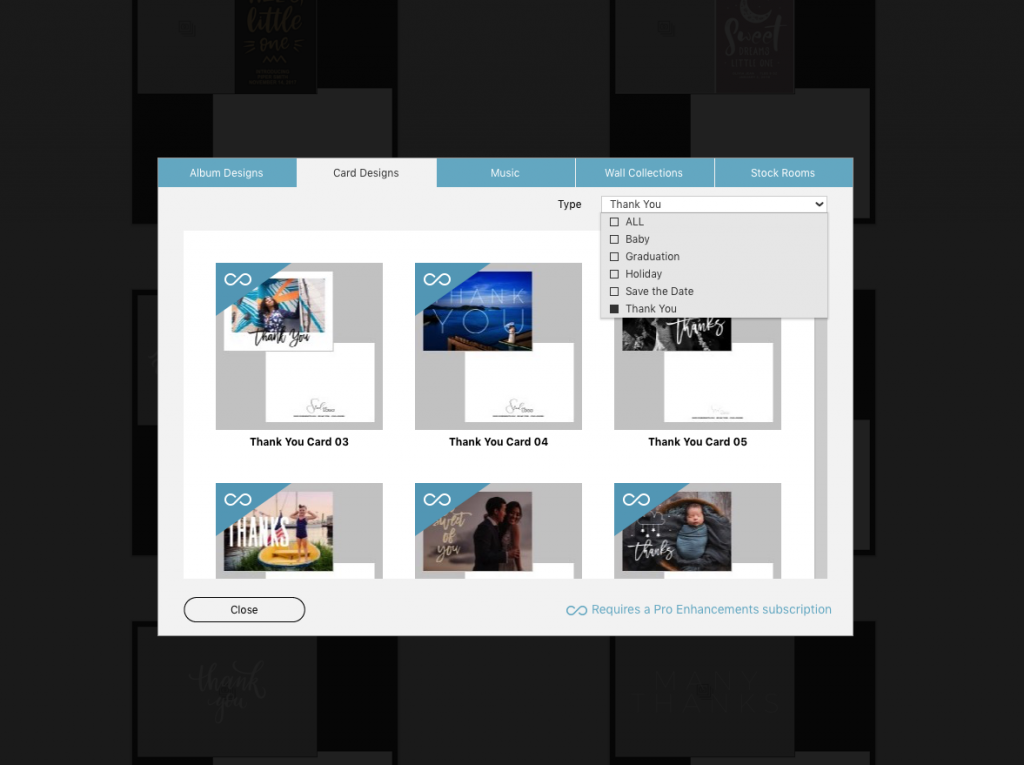 Make It Your Own
Now just drop in your photo or photos. Since each opening is a Drop Zone, there's no need to try and configure a template. You're in total control to move photos, adjust ratios and change layouts – just like in Album Builder.
Next, change out the sample text and decide on any color you'd like. In addition to changing any background colors, you can also change the overlay colors, or color block colors.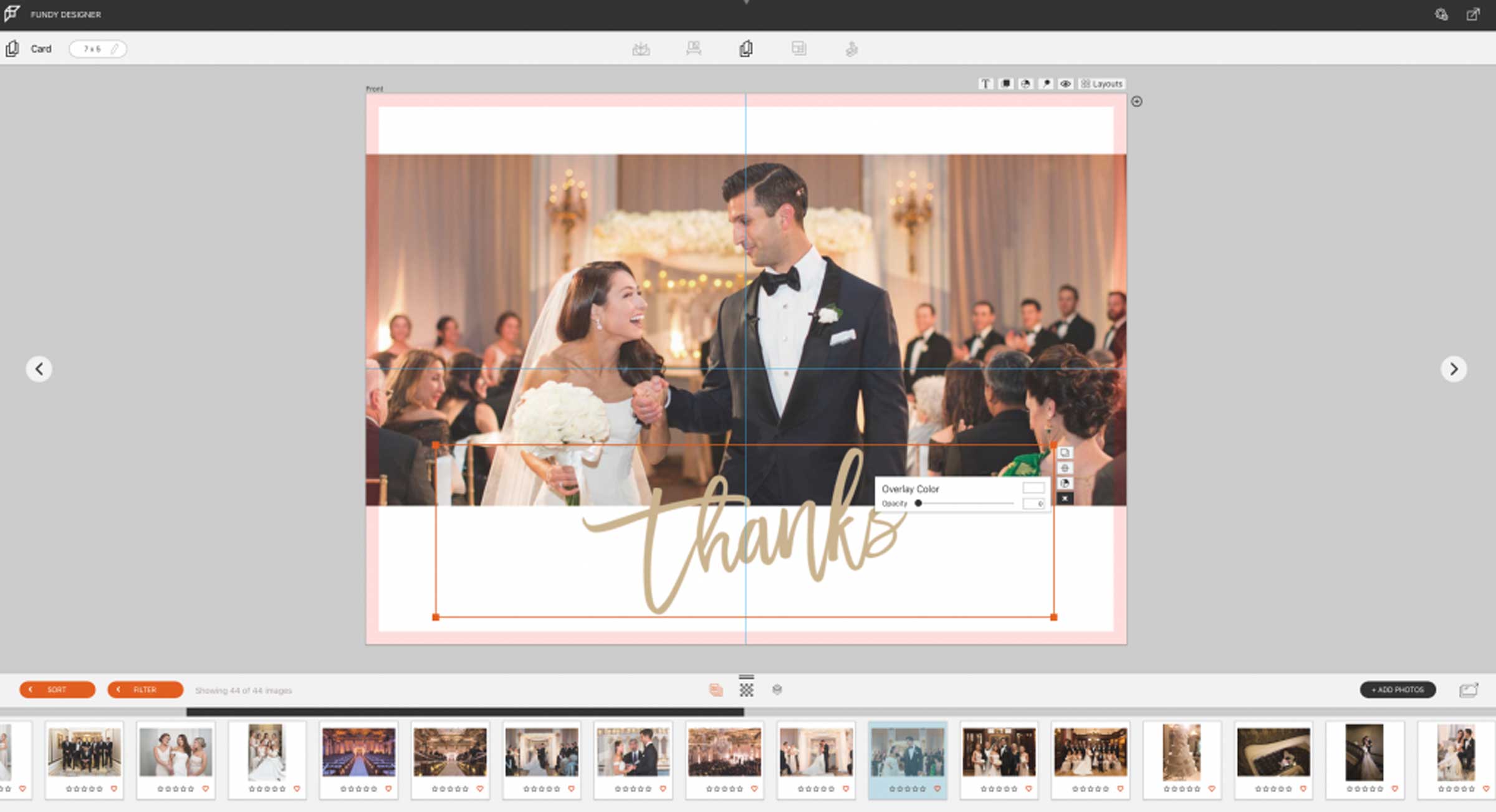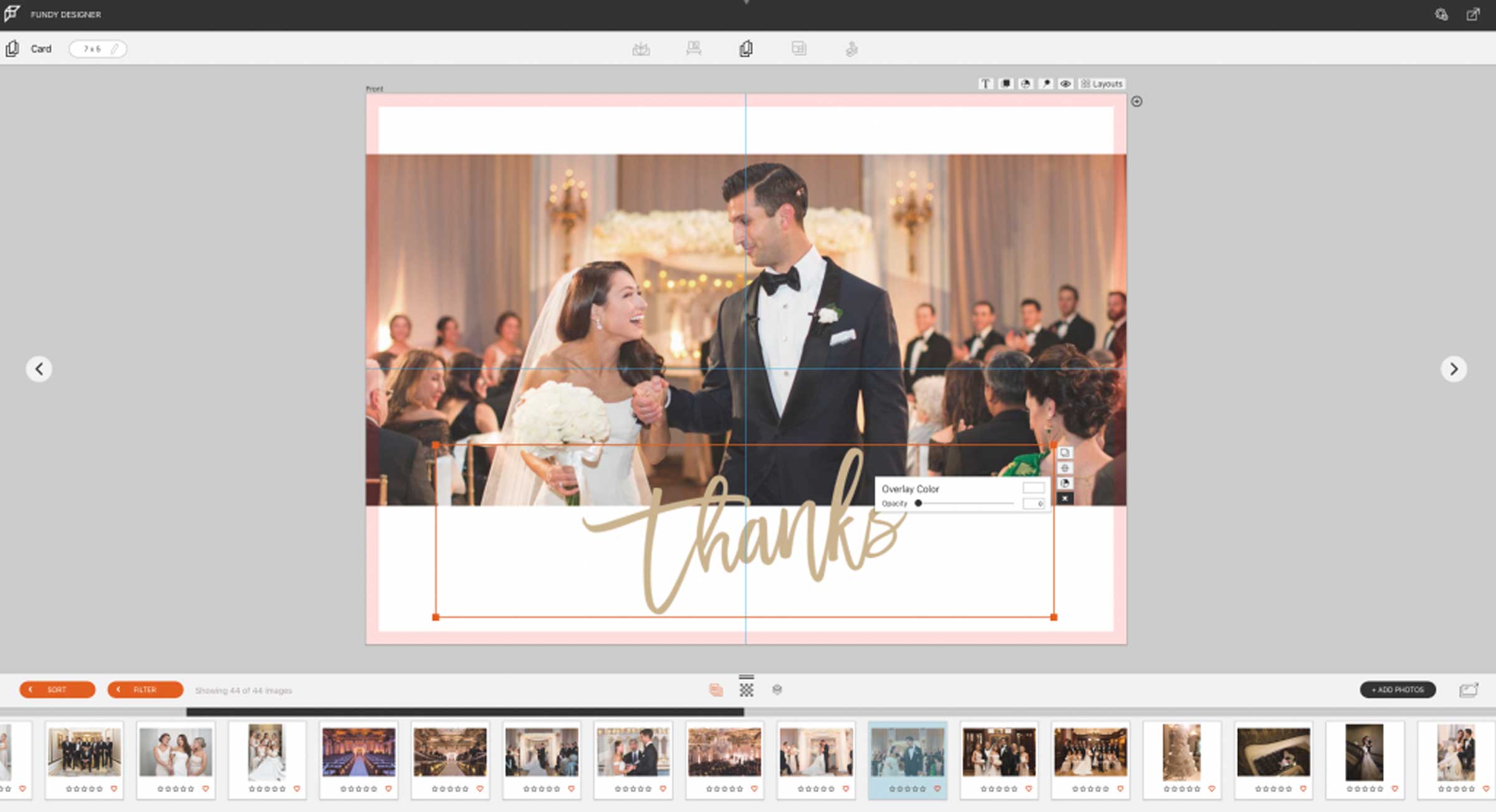 You can also easily add more than one photo to a design with our drag and drop technology.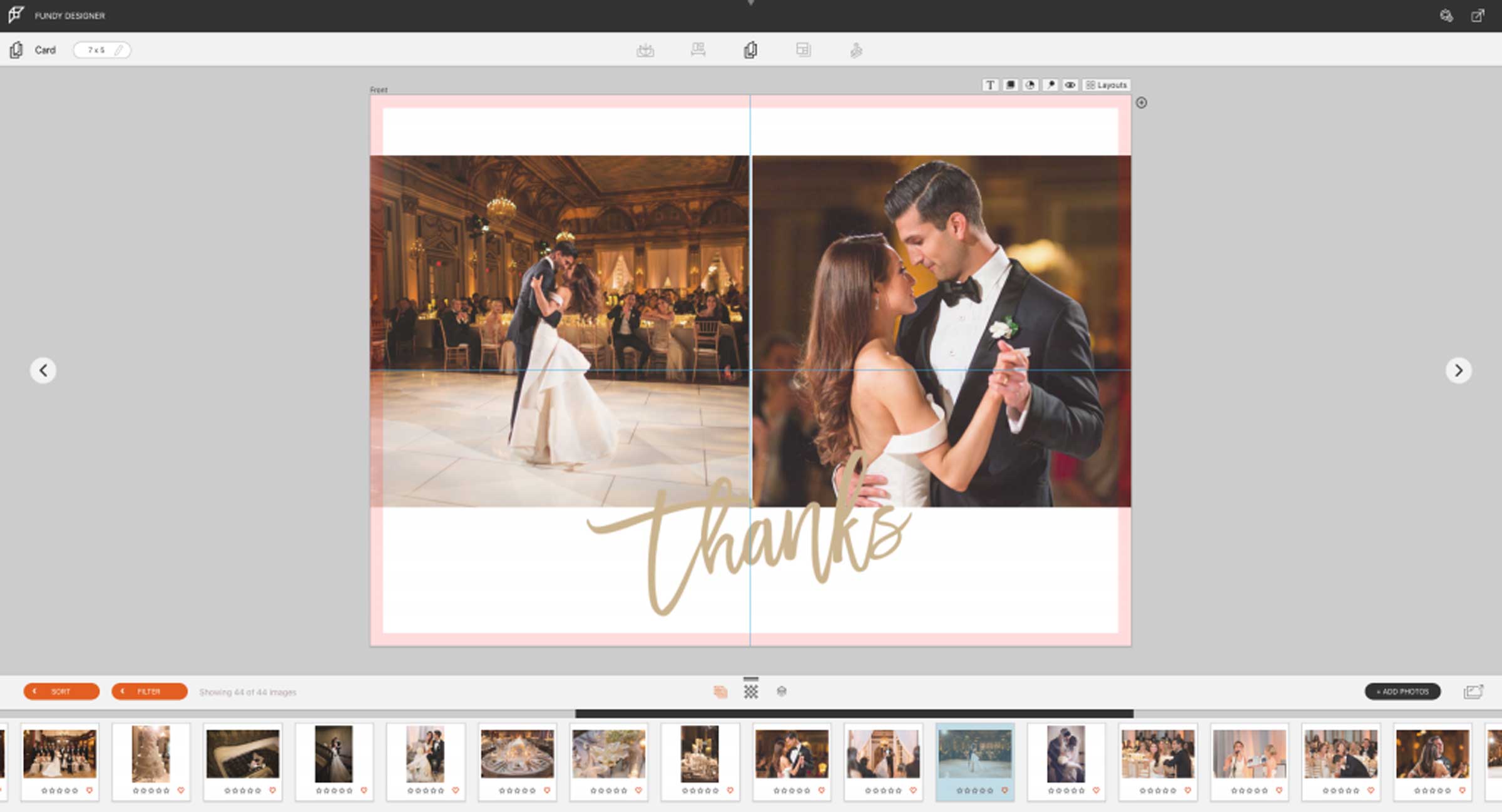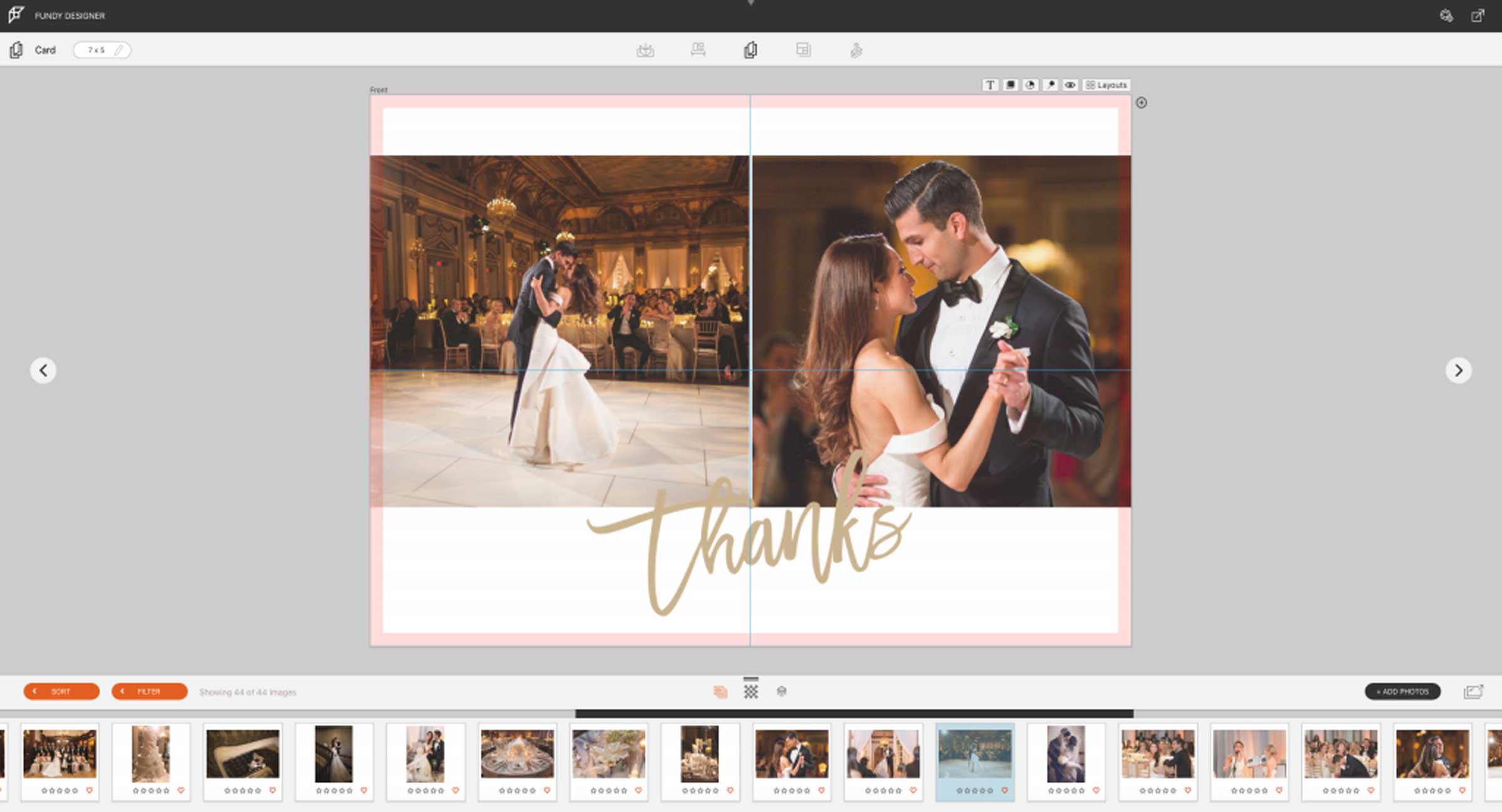 When you get a design you really like, you can also save it as its own design set so you can come back to it again and again.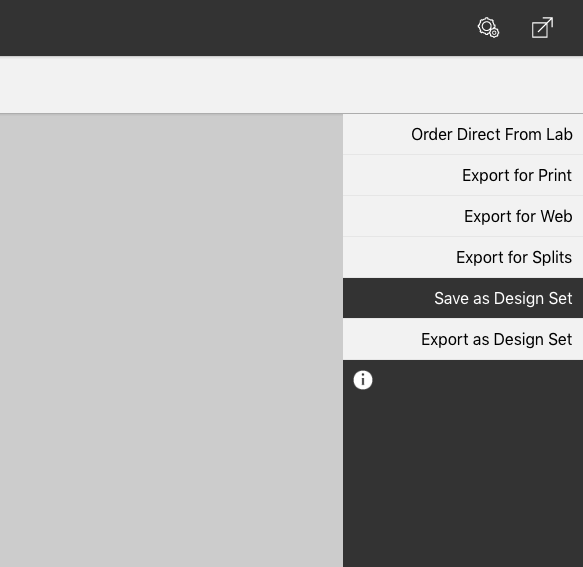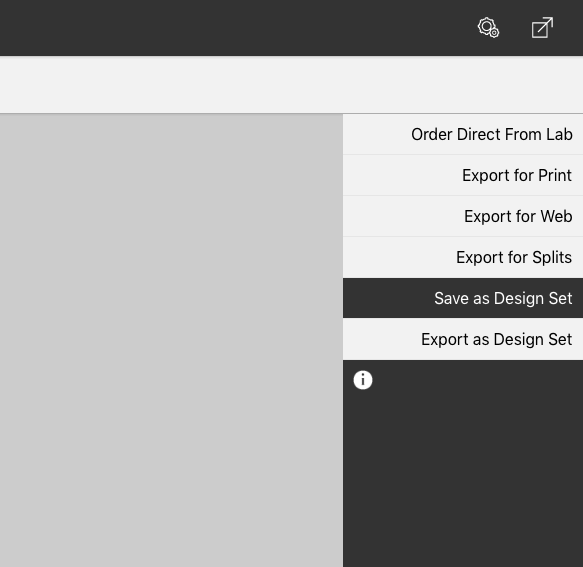 Now your card is done, and ready to order with one click. Export the design for your preferred lab or order direct from Fundy Designer.
Remember to download our new card designs!
Make card designing for your clients even more special this year by downloading our holiday card designs from the Design Library. You'll also find new card designs for newborn, senior, save-the-date, and thank you cards.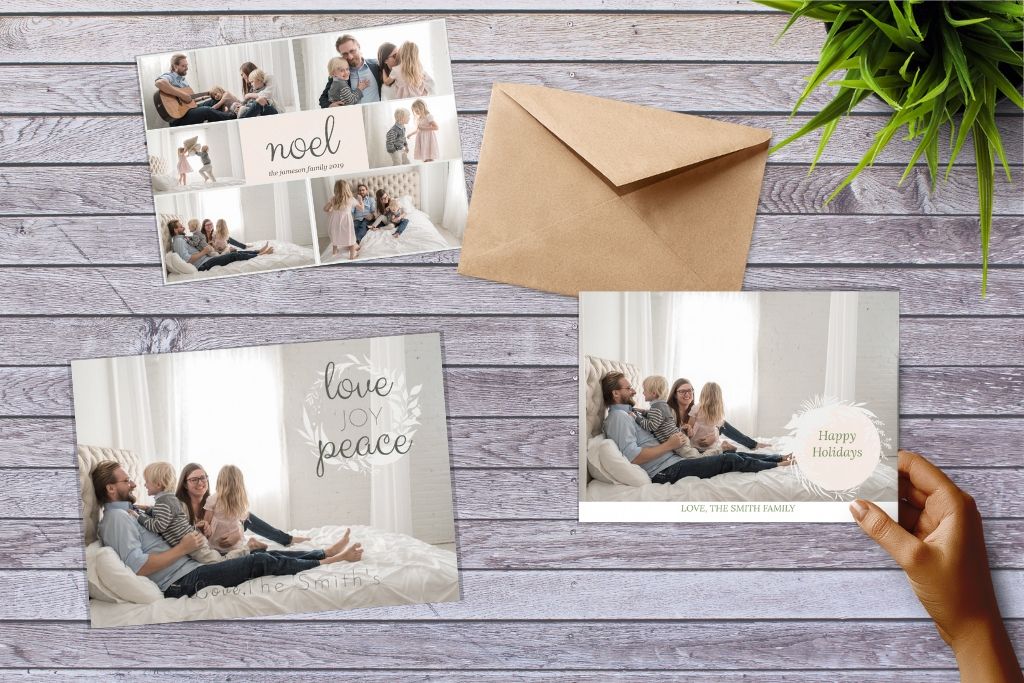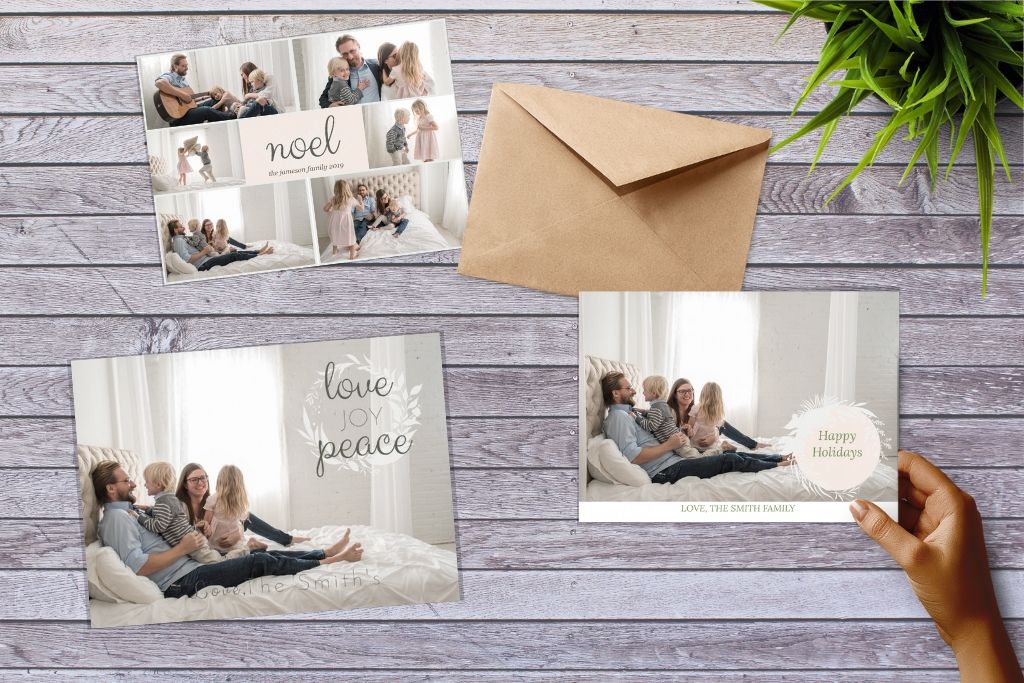 See it in Action
Purchasing Fundy Designer for the first time? When you buy Fundy Designer v10, you'll get Pro Enhancements for FREE to try out for 3 months!