Feature – Instagram-Ready Images
We've mentioned this feature before, but I was speaking with a couple of photographers yesterday who use Image Brander a lot and didn't know about the Instagram-ready features. Instagram is becoming a huge way to get the word out about your photography, especially with younger clientele. We want to make it as easy as possible to make your images ready for Instagram.
Square Canvas
It's super easy. Just go to the background color section and turn "Square Canvas" on. And presto, you have a square canvas.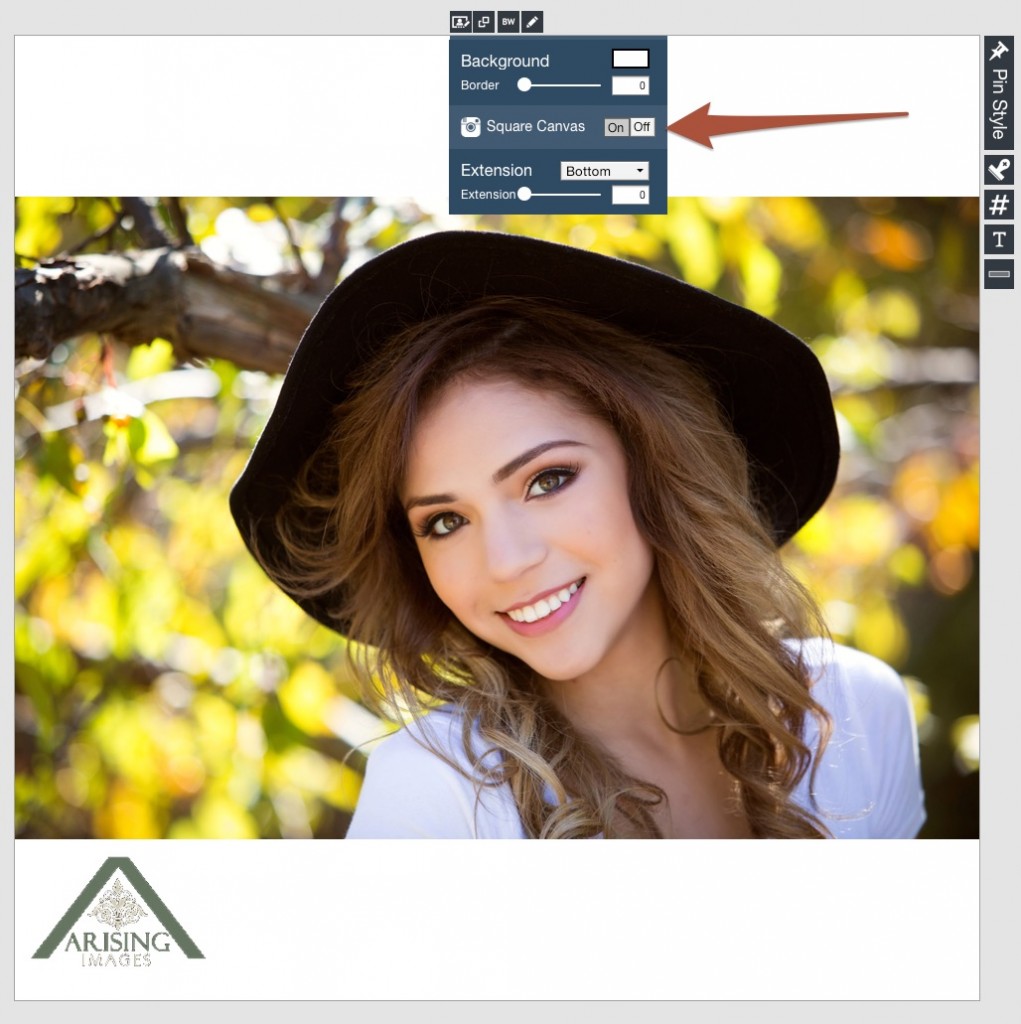 Pin for Later
When you have a look that you like, be sure to Pin it so you can re-use it later.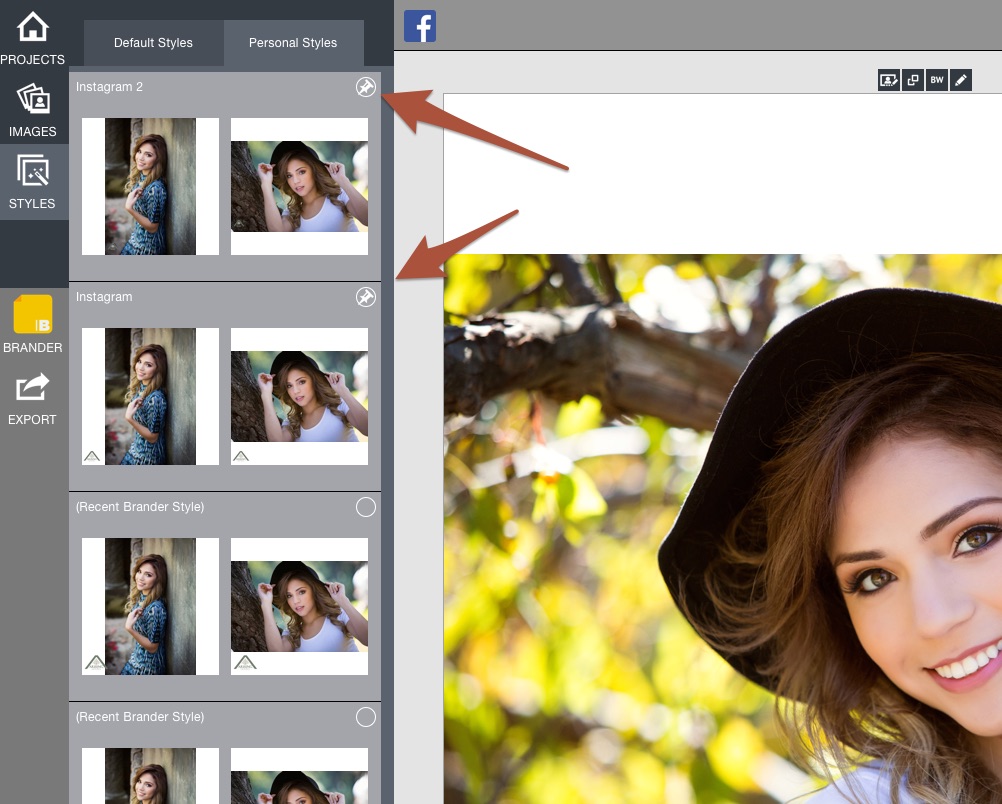 Apply To All
Then just choose "Apply To All" and all of the images are ready to go.
Please note: we do currently have a small issue when you place your logo off of the image. The current workaround is to create a separate look for verticals and horizontals. The video below has more info, but there will be a fix soon.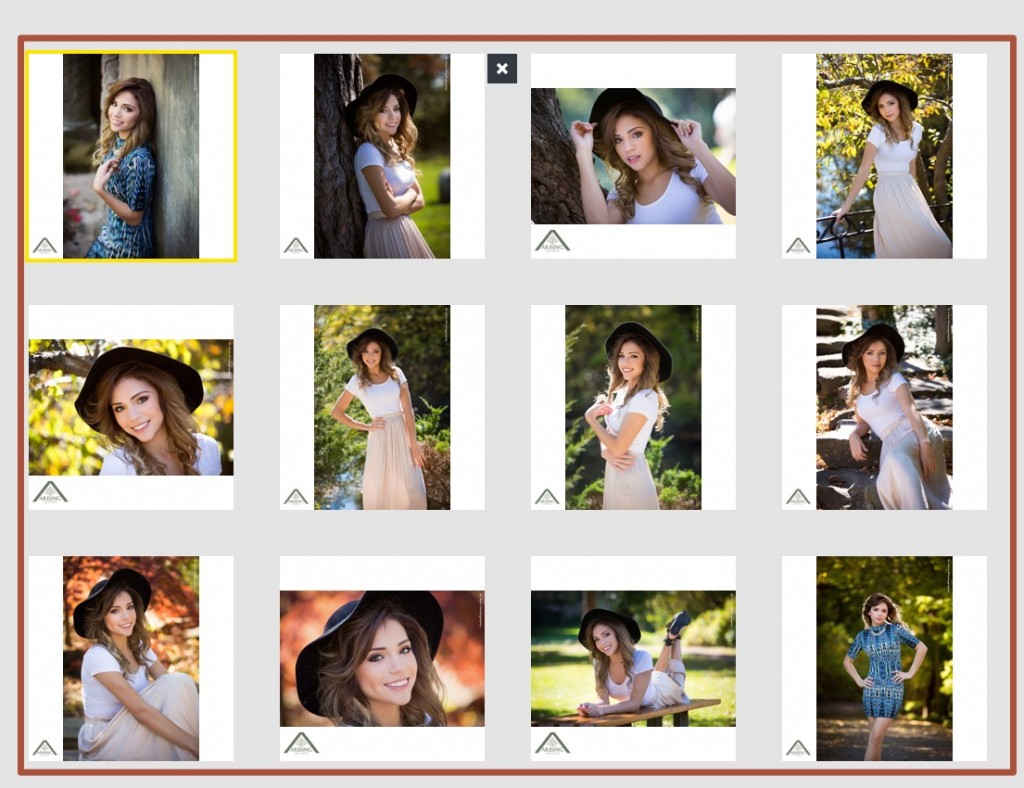 See How It Works
Check out how it works in this video.
Images © Arising Images