"I cannot express how valuable the Pro Enhancements features are to my business. And for the price of one service, I get four." – Makayla Jade, The Harris Company.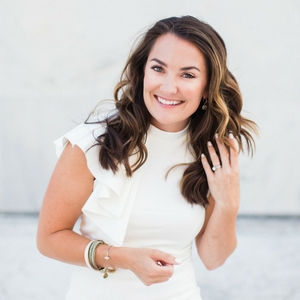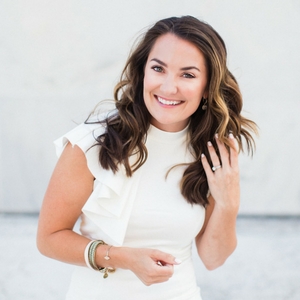 The Pro Enhancements features offer well over $5000 of value per year, but cost just just $189 per year. Pro Enhancements includes unlimited access to:
Online album design proofing
One-click skin and facial retouching with batch processing
Full design library with numerous design sets, stock rooms, and license-free music
HD slideshow exports
Design Proofer
"Every single one of my clients sees their wedding album on Design Proofer before their consultation. It makes changes easy and helps me sell bigger albums." – Scott Johnson, Worldwide Fujifilm Ambassador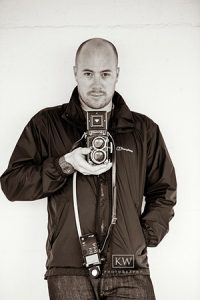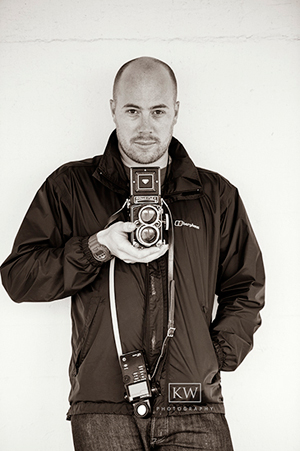 Scott and many like him use Design Proofer to send an online flip-book to their clients. Clients can click right on the design and leave comments for any changes, or easily approve their albums for printing. You can also set up automatic email reminders – no more waiting weeks for clients to review their albums.
One-Click Skin and Facial Retouching with Perfectly Clear
"I'm able to retouch an entire wedding in minutes. The first time my clients see their designs, each and every photo is retouched." – Makayla Jade, The Harris Company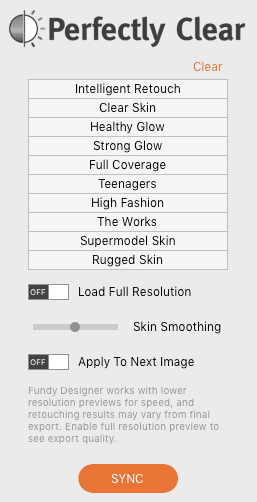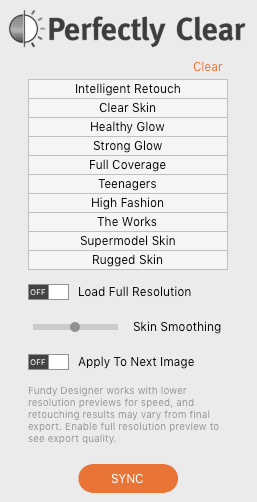 Our one-click skin retouching is licensed through Perfectly Clear, the best in the business with over 100 patents to allow you to retouch skin, brighten eyes, slim faces and remove blemishes – all in one click. Plus the ability to batch apply settings across large groups of photos makes the retouching process a breeze.
The Design Library
"This is going to change everything. I'm going to rule my market" – Anna Nguyen Stratton, Zee Anna Photography.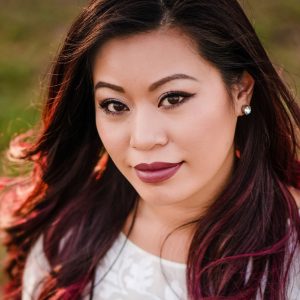 The Design Library brings you designs and assets for albums, wall art and cards to match any style or event. The library also includes professional stock rooms and license-free music. We're always adding to it so the value only grows.
HD Slideshow Export
"The slideshow is a perfect 'gift' for those clients who upgrade their package or album. The clients love it and it doesn't cost me anything extra." – Jason Marino, Imagine Photography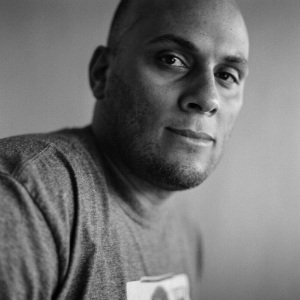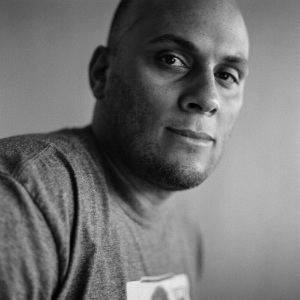 The slideshows in Fundy Designer allow you to show your clients album designs, wall art designs and card designs, as well as images. And the export option included in Pro Enhancements creates HD movies of your slideshows for your clients, social media or video sharing sites, such as YouTube. Your Pro Enhancements also include plenty of license-free music so you can export with the music and share anywhere.
Get Started Today
If your Pro Enhancements isn't active and you want to add the design proofer and other powerful tools to your account, click here.
New to Fundy Designer? Get started with our free trial! Ready to try the latest version of Fundy Designer? Click here to purchase or upgrade to Fundy Designer v10!