New Album Wizard in Fundy Designer
We've redesigned the album wizard in Fundy Designer to make it faster and easier to get your album project started. Now you can select favorites, search by company, and more. Don't worry – the basic process is the same. We've just made it easier!
Quick Search
Do you always print with WHCC, but hate scrolling to the bottom of the list to select them? No worries, you can now search for any lab to quickly find it.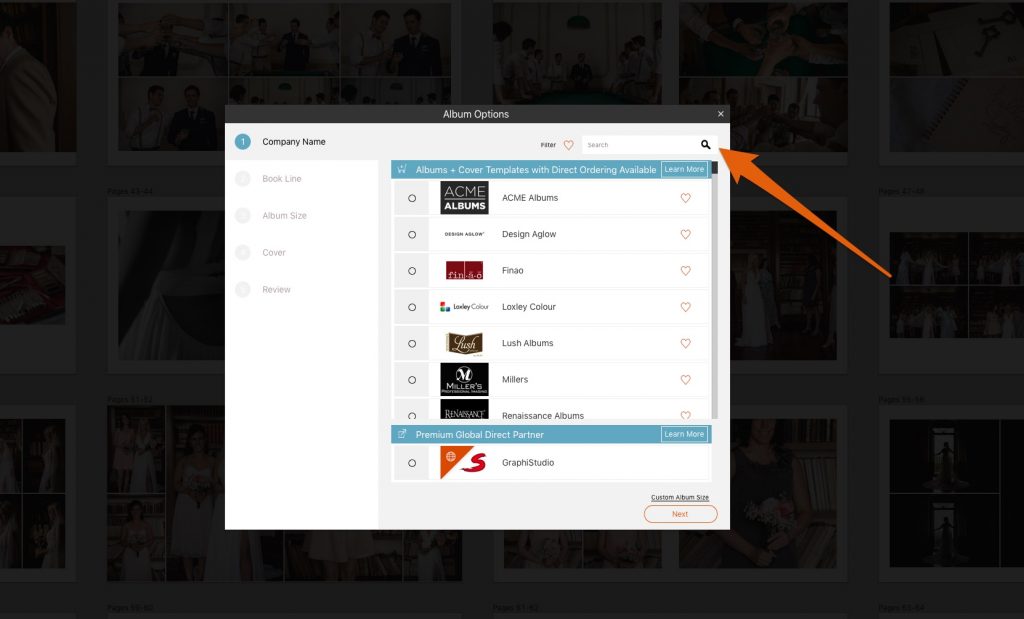 Favorites and Filter
Additionally, you can now tag any lab and any album size with a heart for favorite. Then, simply click the heart button at the top of the wizard to show only your favorited labs, album lines, and sizes. Think of it as a quicker way to get to your favorite stuff.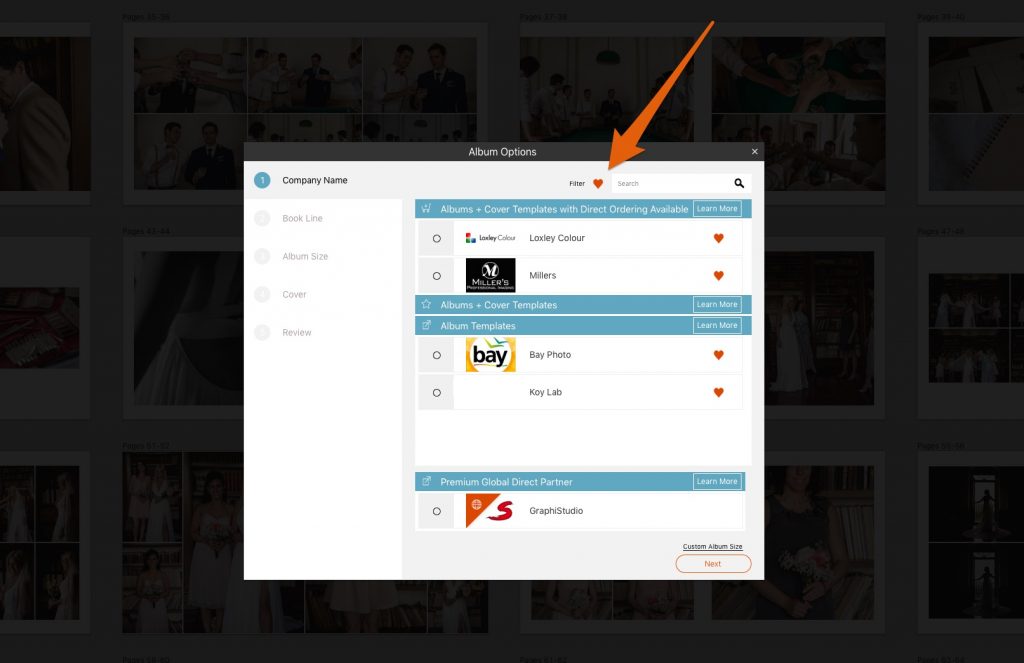 A New Way to Look at Direct Ordering
There is now no need to choose between Direct or Non-Direct labs. When you are choosing your lab or albums, you might see the little star icon indicating that this product is available to order direct.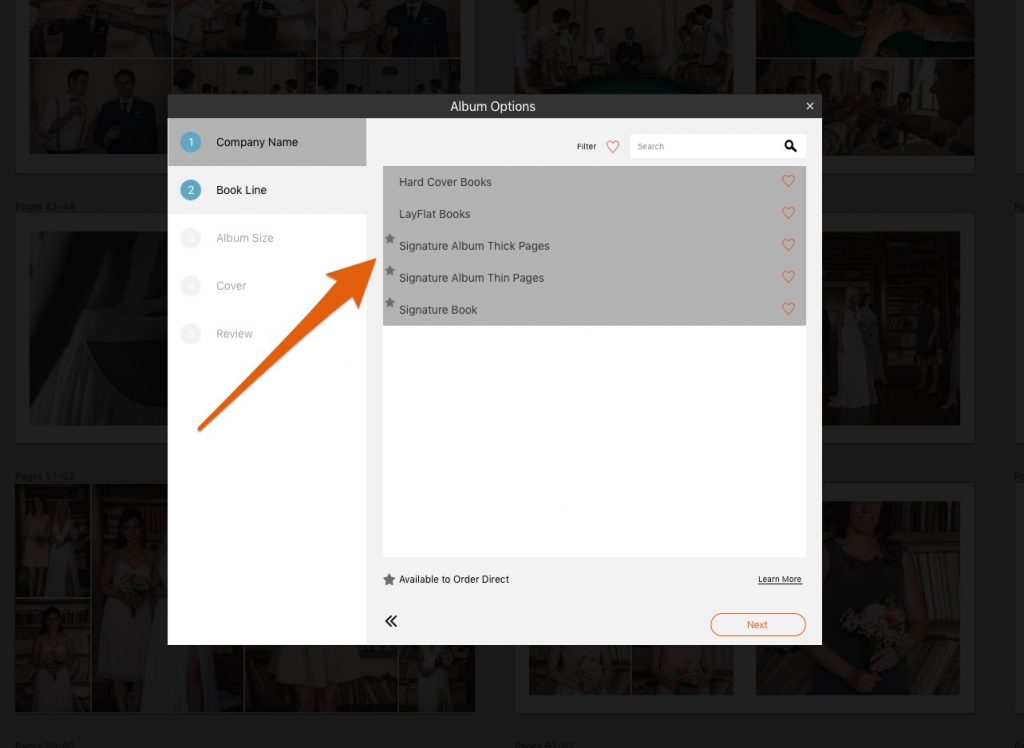 When you are finished designing your album and hit the export button, you might get a notification that is album is available to order direct from Fundy Designer. Just click "OK" and we can take care of the ordering for you – allowing you to skip ROES or any other online order forms.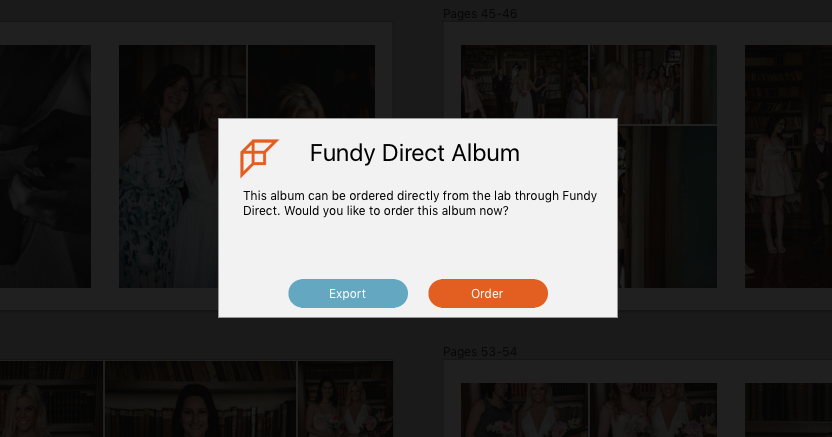 Introducing Premium Labs
Think of Premium Labs as part of the family. By choosing a Premium Lab, you'll not only see the specifications of your favorite book sizes, but also the cover templates you need.
When choosing a Premium Lab, after selecting your album size, you'll find pre-configured covers that you can easily design in Fundy.
Introducing Our World Print Partner
Some Fundy users refuse to use any album company that isn't a Fundy Direct one, just because they've gotten used to the simplicity and ease of ordering direct. We're proud to introduce GraphiStudio, the world's largest professional album company, as our global direct partner. Now you'll be able to order direct from anywhere in the world.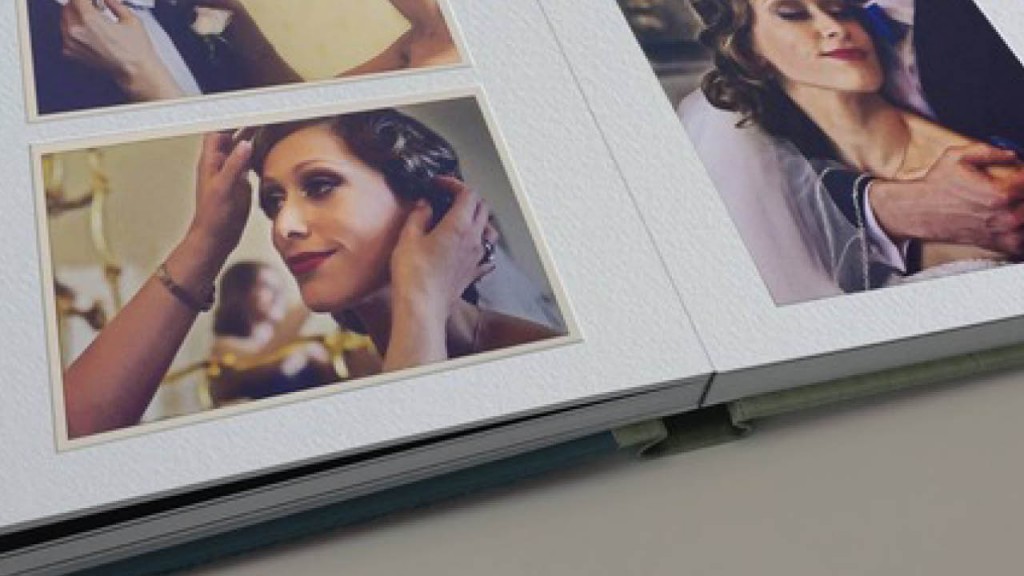 When choosing a GraphiStudio album or book, you'll be able to upload your design directly from Fundy Designer to GraphiStudio's ordering portal. You get the best of both worlds: the power and ease of Fundy and fine Italian-made albums with infinite possibilities.
We Hope You Love It
We hope you love the new album wizard and, more importantly, we hope that it helps you save precious minutes of your design time.
Watch the tutorial here: