There were some screams of joy a couple weeks ago when we announced Auto Design by file name. I'm sure many people were wondering, "what took so long?" In this blog post we'll show you not only how auto design by file name works but also why it took so long.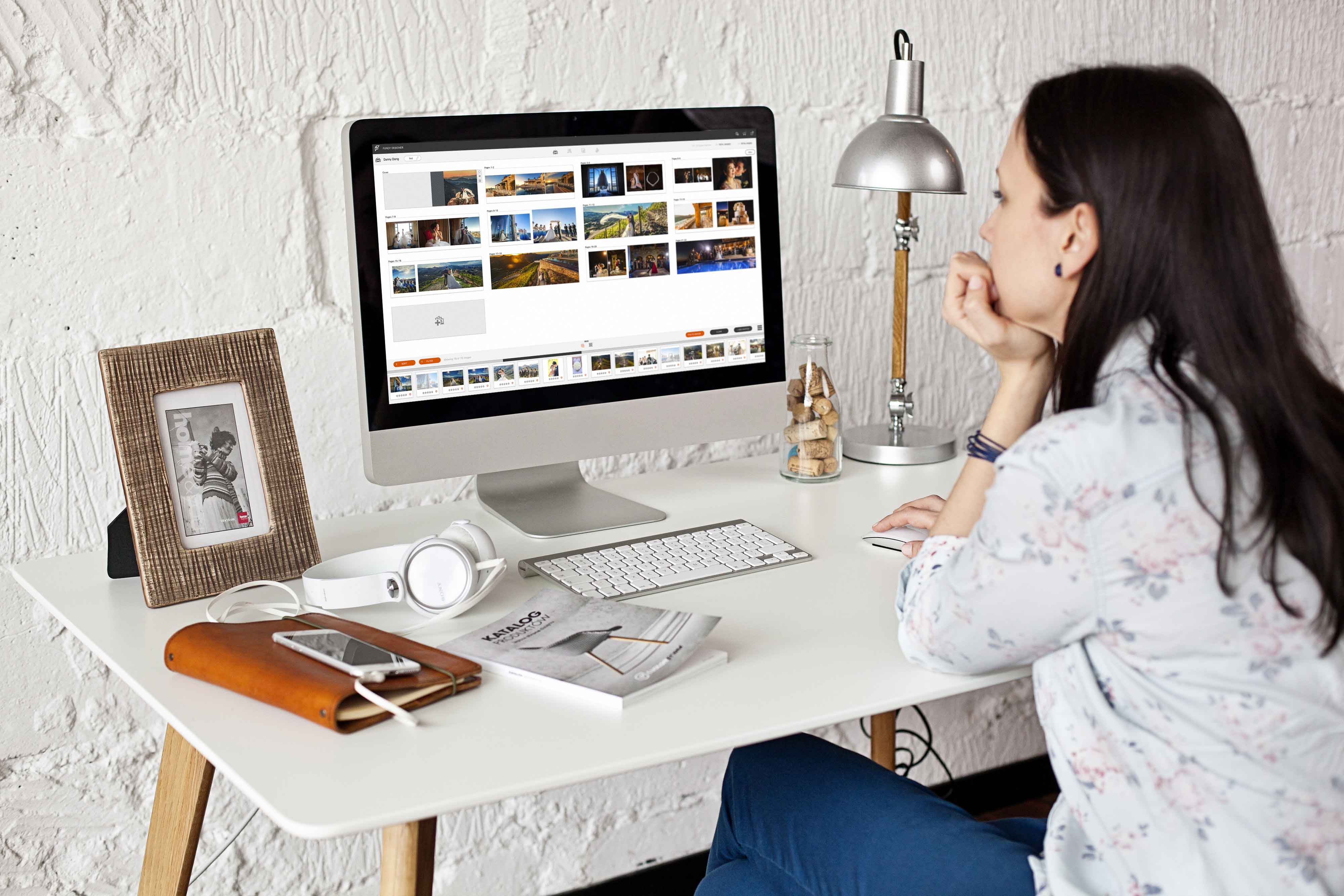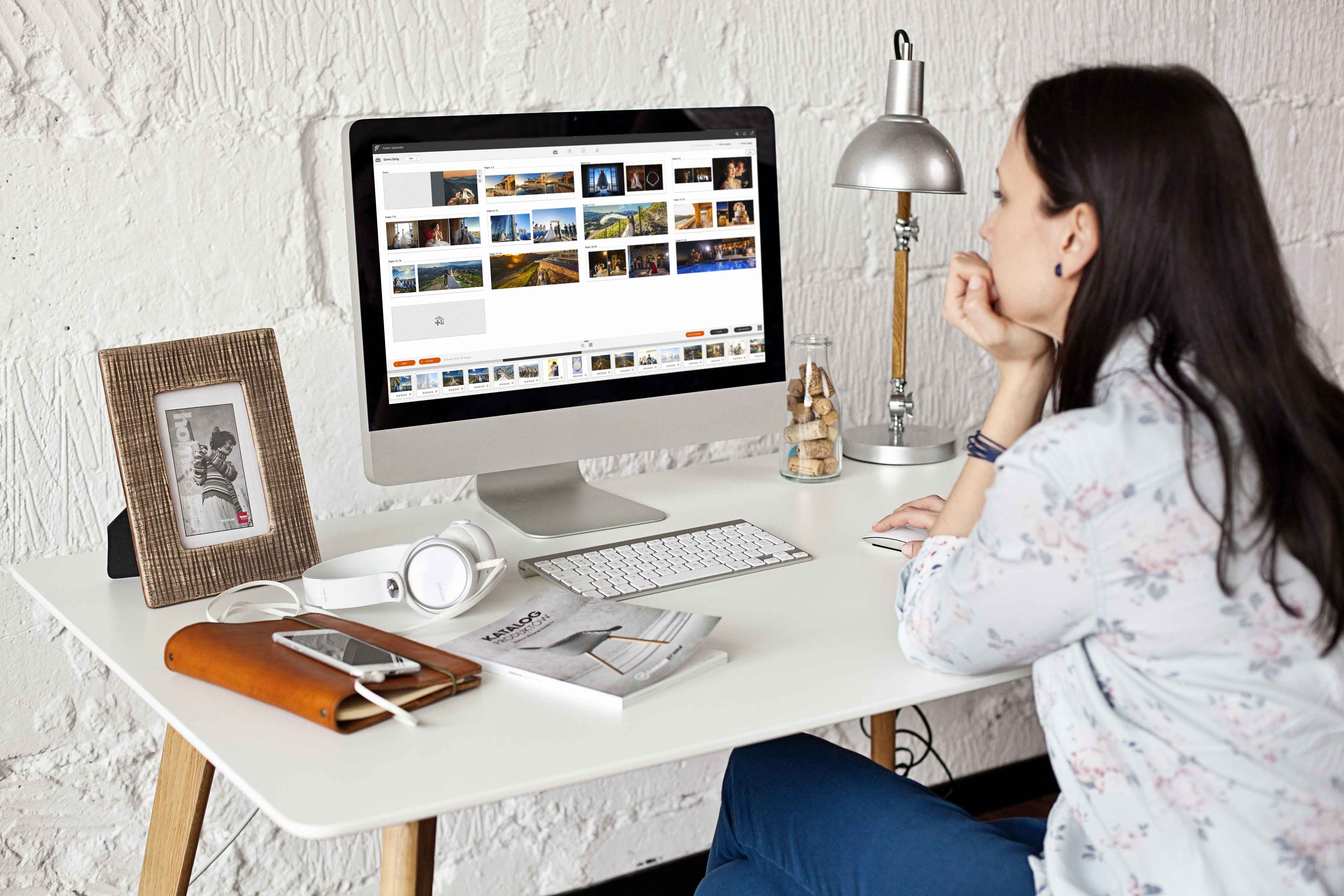 Why was it so hard?
Auto Design, on the surface, doesn't seem so difficult, but our patent-pending technology behind it is truly something special. Not only does it put everything in order,  but it looks for clusters of photos that were taken near the same time and puts them on the same spread. And the algorithm that analyzes hundreds of photos in a split second produces an aesthetically beautiful design using just the passage of time.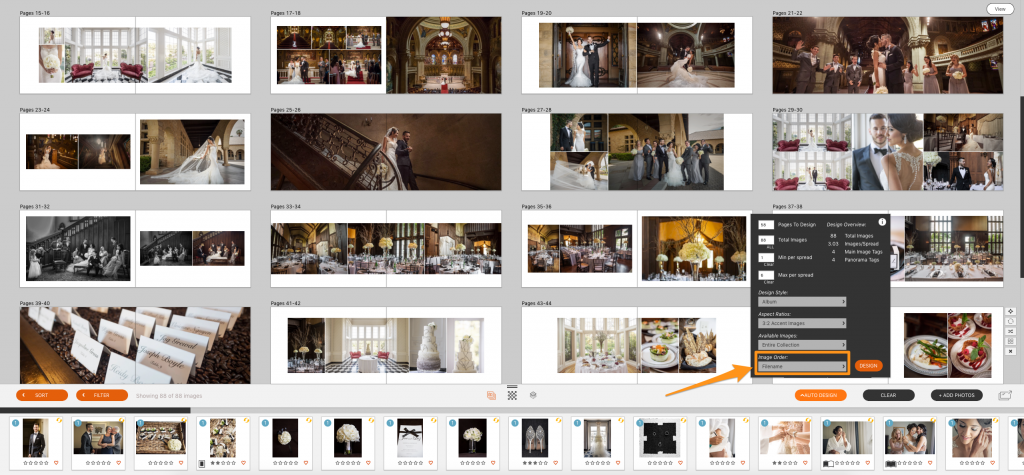 The question was, how can we look at just file names and do the same? Sure we can see the order of the files, but how can we know where to split the pages? Our developers knew that we had to look at clusters of names and numbers, but it took months of testing to make sure the results were just as pleasing if we followed file names.
How To Auto Design by Filename
Designing by filename is very simple. You'll see a new drop down at the bottom of the Auto Design module.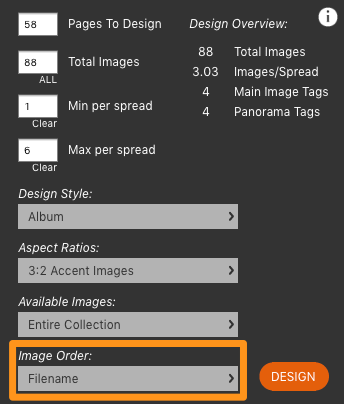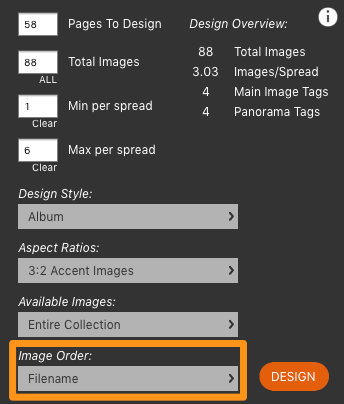 If you don't see this option, simply go to http://www.fundy.com/downloads and install the newest version.
You'll see that when you Auto Design by filename, Fundy Designer will design everything in perfect filename order.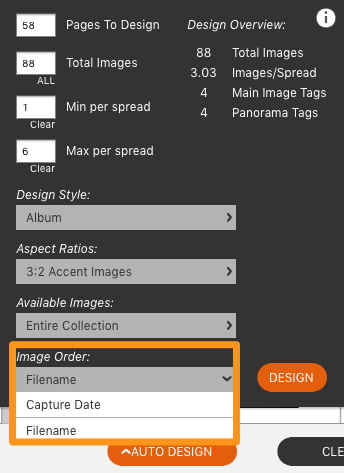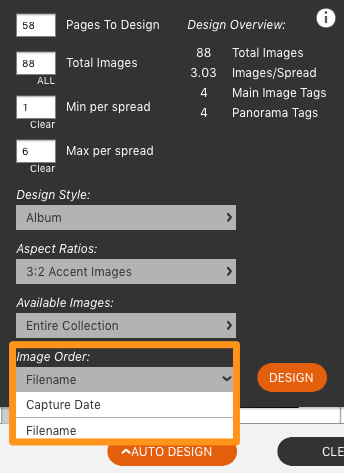 *Please also note that you can still use the tagging options to storyboard your album. If you are not familiar with that feature, see here.
Enjoy
With the new Design Library album designs (see here), the ability to choose maximum and minimum photos per spread and now the ability to auto design by filename, we've made significant improvements to the best auto design features in the world.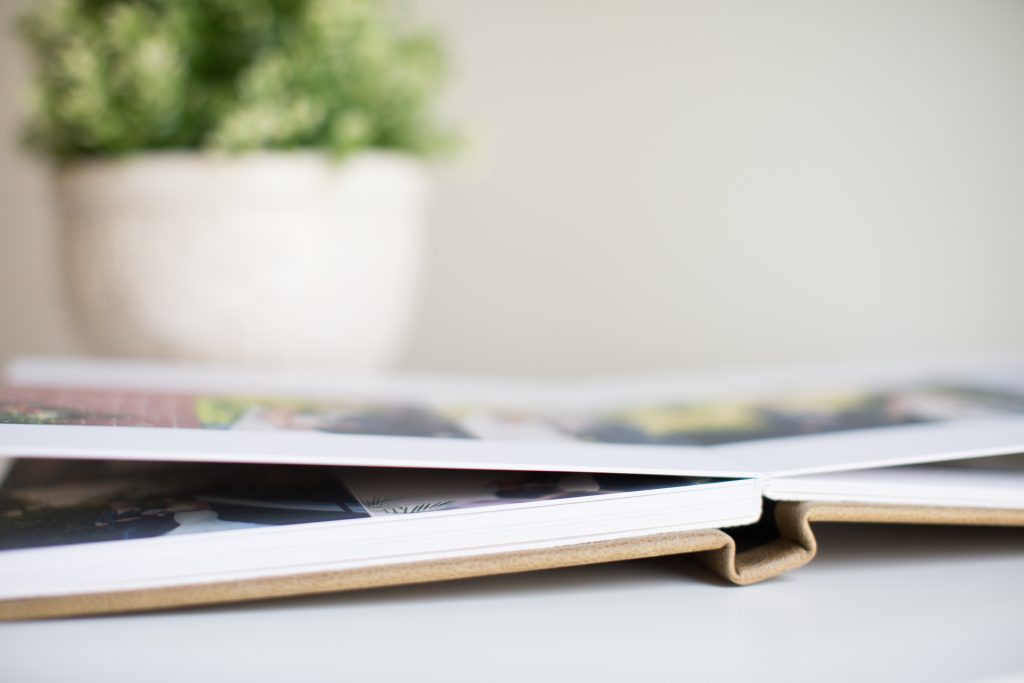 As you enter the busy season of album design we hope that these new features make your life easier.
If you aren't up to date, click here to download the latest version of Fundy Designer. If you need to purchase or upgrade, click here.