New IPS Theater Mode How To
The new IPS theater mode is designed to help you make bigger sales and design distraction free.
The concept is simple. We wanted to give users the ability to hide all of the icons and buttons and focus only on the design.
You can enable Theater Mode from the view menu or with a hotkey. Under the view menu you can choose to enable Theater Mode in the main window or the client window independently. It's also possible to enable Theater Mode in both windows at the same time.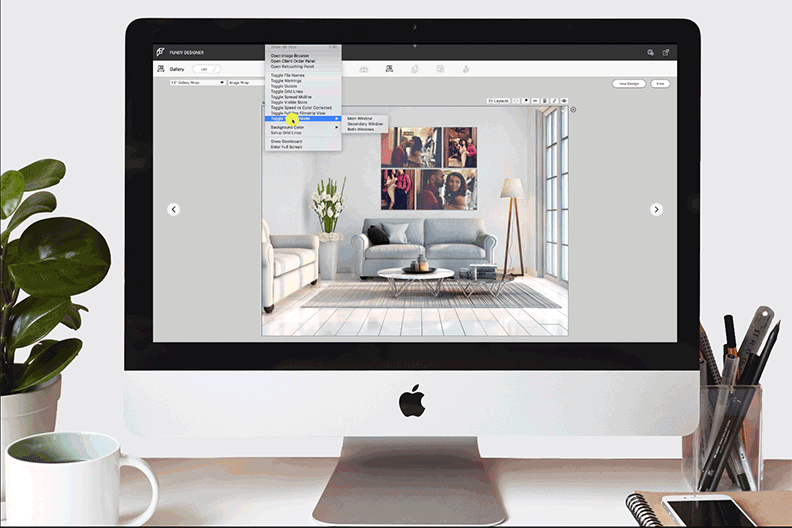 The Tab Key
Most of you will choose to use the hotkey though. You can enable Theater Mode with the tab key. We chose to use the tab key because it is the same key used in Lightroom with a similar function. This falls in line with our philosophy to emulate similar hotkeys in other popular programs. For a full list of hotkeys, check under the Help menu in Fundy Designer.
Video Tutorial
See how this awesome new feature is going to make you more money from Fundy Storyteller Makayla Jade. 
Upgrade Costs and Purchase Options
Upgrade for FREE if you purchased v8 on or after Sept 1, 2019
Upgrade for $149, if you own v8
Upgrade for $199, if you own v6 or v7
Purchase Pro Suite for $499
Purchase Album Suite for $379
Lease Pro Suite for $24/month (paid yearly)