We asked our friends at H&H Color Lab to share some of their new products with us, as well as some testimonials from customers. Check out the new Classic  Modern line of wall art, and why getting products to your clients is so important.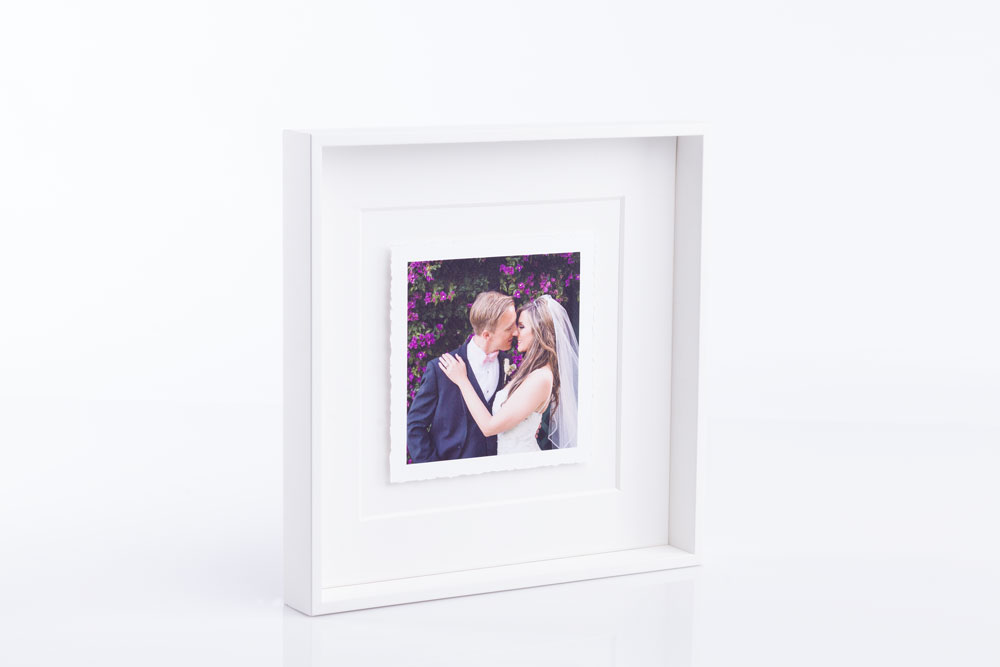 H&H Color Lab is a full service photography lab serving professional photographers. They have been creating high quality products for 46 years! H&H takes pride in offering an extensive line of high quality albums, beautifully printed press products, photo jewelry, innovative metals, specialty products and much more.
Their Gallery Lay-flat albums feature one of the most narrow splits in the industry. With many cover and paper options, these albums truly are handcrafted works of art. From traditional to contemporary, the diverse collection of Gallery Lay-Flat album styles will set you apart from your competition and provide options for every client. H&H Color Lab's quality craftsmanship, attention to detail, and competitive pricing will make this your go-to album for weddings, families, seniors and more!
"The 10×10 and 12×12 Gallery Lay-Flat Albums with Metal Covers are a favorite for weddings! These covers can be printed in the aluminessence metal finish so the brushed metal shines through the image. H&H thinks of just about everything when creating a photographic heirloom, which is why each corner of the metal cover is wrapped with stitched leather, which protects and frames each cover perfectly. All these elements come together with thick photographic pages and legendary print quality to form a true luxury album." -Photos Edge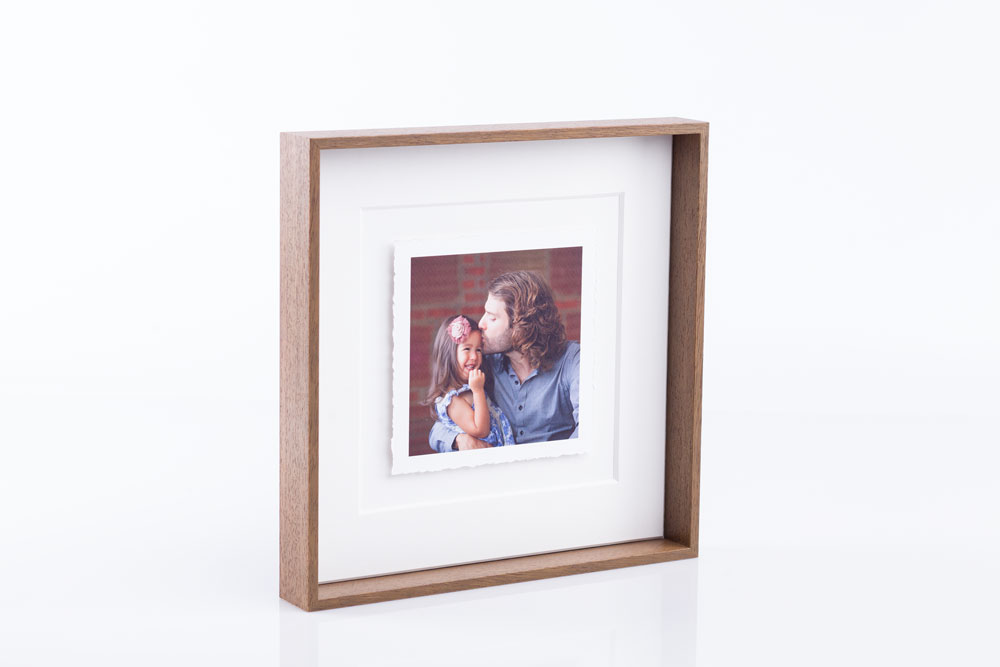 Gallery wraps allow you to expand your work. Gallery wraps are custom built to your specifications in even measurement sizes. They are printed on your choice of canvas inkjet paper or beautiful pearl photographic paper that provides a glossy depth of image that will take your breath away! They are completely finished on the back with black paper, bumpers and a tooth hanger that allows the print to hang flat against the wall. The quality of the print and the construction of this product will sell itself!
"Gallery wraps are a photographic print made on either canvas inkjet paper or for an image that pops – Pearl photographic paper that is then stretched around a solid frame. H&H uses solid wood to build their frames. I know because I have seen these amazing frames assembled right in their photo lab. The product is then finished with black paper on the back, bumpers and saw-tooth hanger. The wraps can be ordered in any size in one inch multiples up to 24×36 for pearl paper and 33×41 for canvas. The final result is a piece of art – literally. H&H Color Lab has become family. Not only are their products awesome – their people are the best there is – period." -William Innes Photography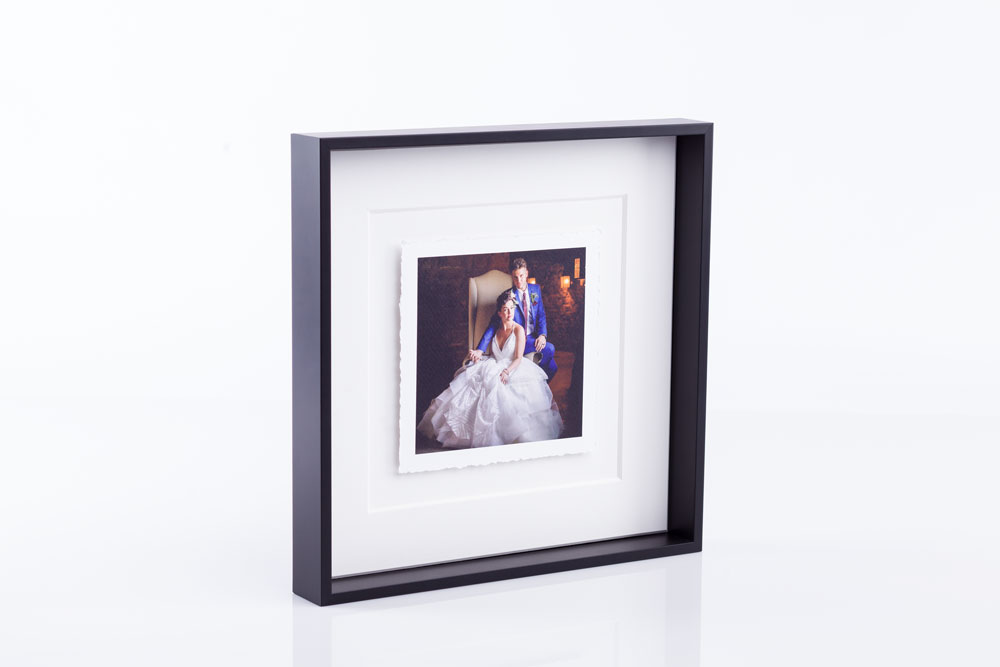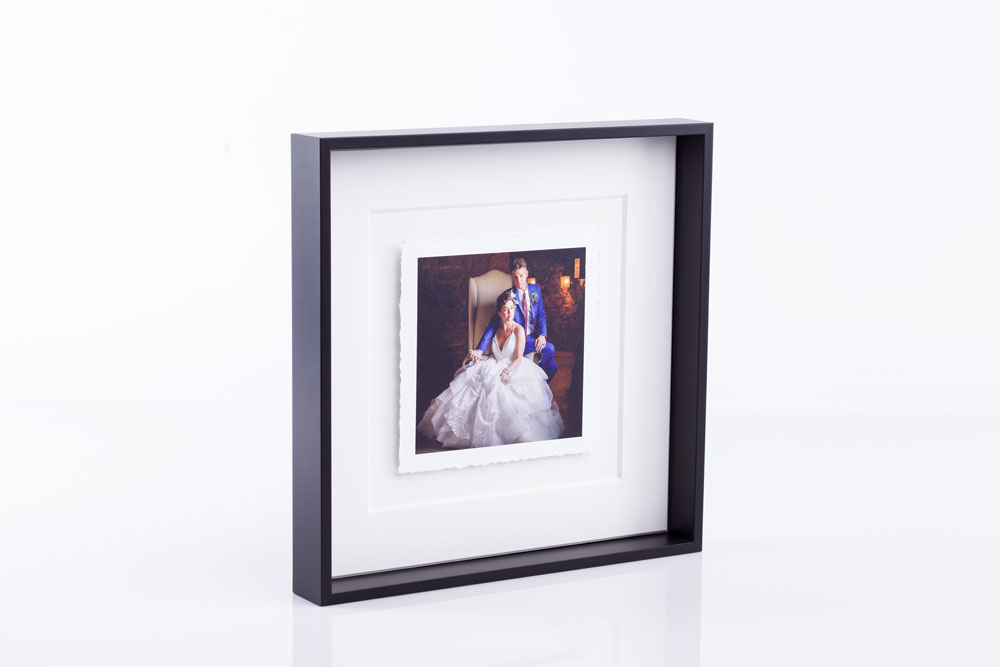 In addition to their popular canvas gallery wraps and award-winning albums, H&H is pleased to announce a beautiful new framing option for their popular torn edge prints. They recently revealed the Classic Modern Frames for torn edge prints. Give your customers something fresh with their Classic Modern 13×13 frames for 7×7 torn edge prints. Your image is printed on beautiful watercolor paper and is then given hand-torn edges for a fine art look. Mounted in an extra deep, white on white mat, with no glass, your image truly is the focal point! Comes complete with black backer paper and hanger. Frame choices include Black, Hickory and White.
"I've used several labs over the years and finally made H&H my exclusive lab the beginning of last year. I love the products, the quality is consistently fabulous, and the customer service is always top notch!" -Sharon Bidinger
To see more of what H&H Color Lab offers, visit their website.