Give your clients a wow experience when proofing their album and not only will they buy more but also rave more about their experience. Our online Design Proofer has all of the features you need – from beautiful flip books set to music, to email reminders and easy visual comments. Check out the features in Design Proofer that power your sales without ever leaving your workspace.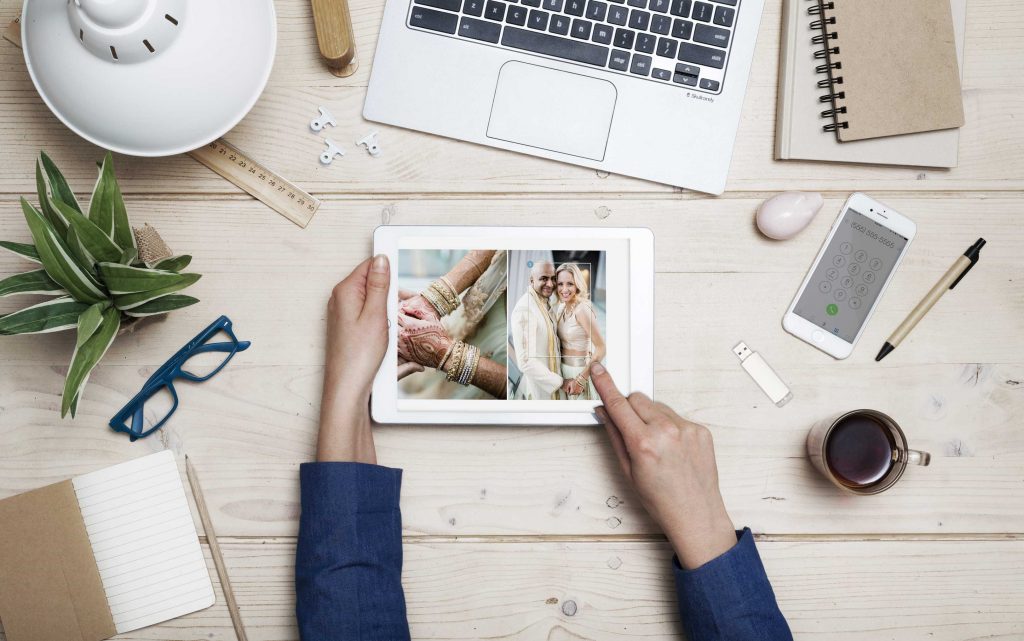 "Fundy's online album proofing is a destination wedding photographer's dream! My clients love the ease with which they can request changes and the reminders are life savers for busy clients."
~ Megan Allen of Studio 22 Photography
Flip Books with Royalty-Free Music
The core of Design Proofer is the flip book. This allows your client to see their album presented in book form, set to royalty-free music guaranteed to bring out the emotion.
See an example of a flip book here: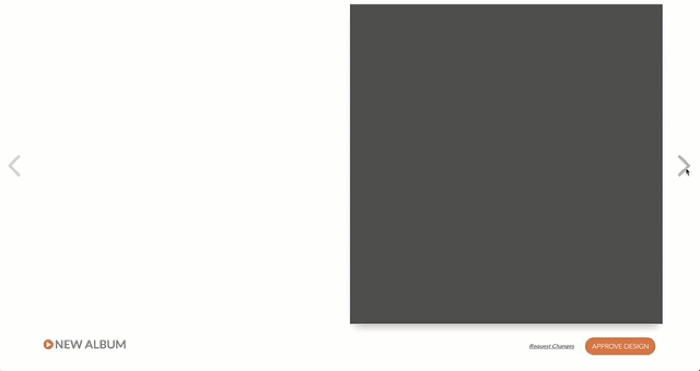 Easy Communication
Fundy Design Proofer was the very first design application in the world to offer commenting directly on designs.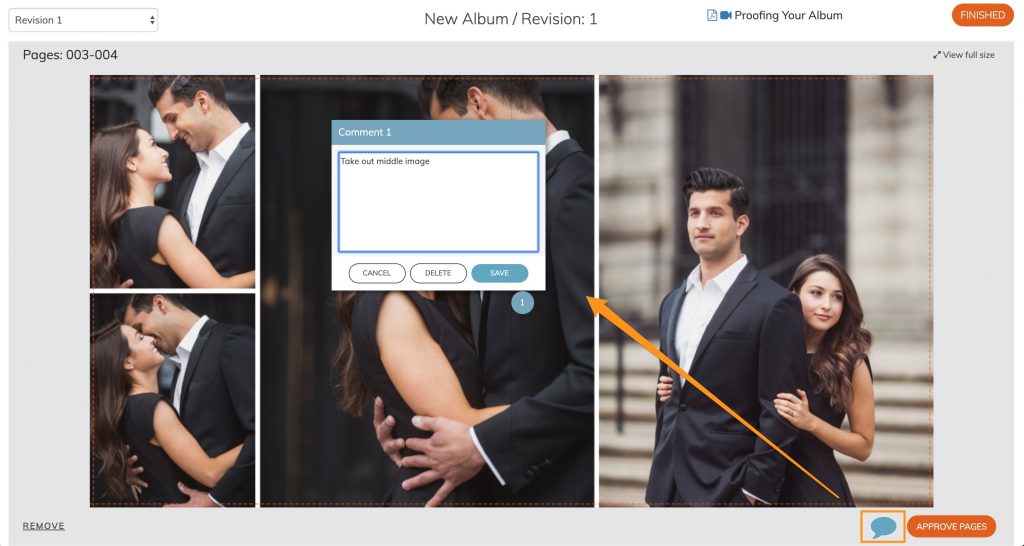 Clients can add comments anywhere on a spread.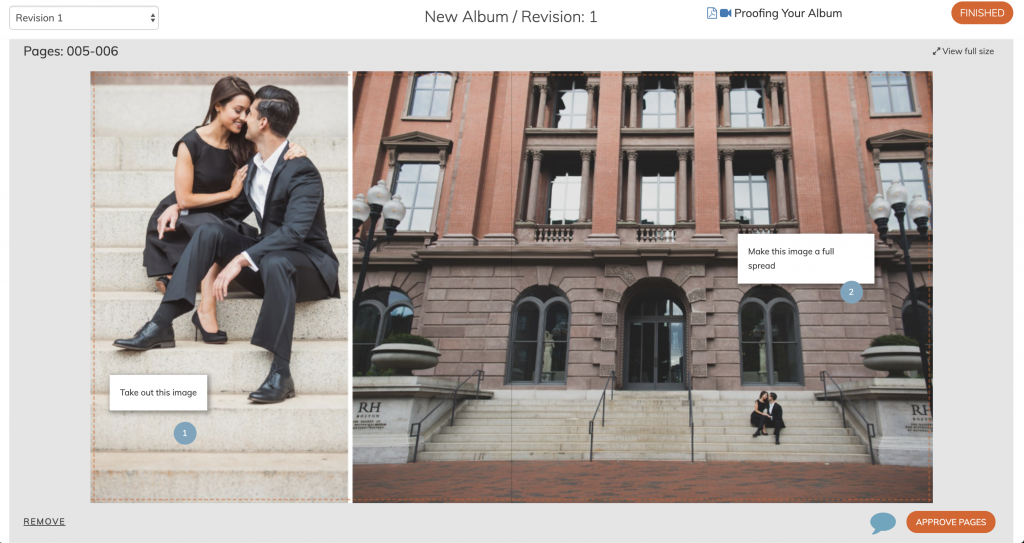 Additionally, they can choose to remove any spreads they don't like.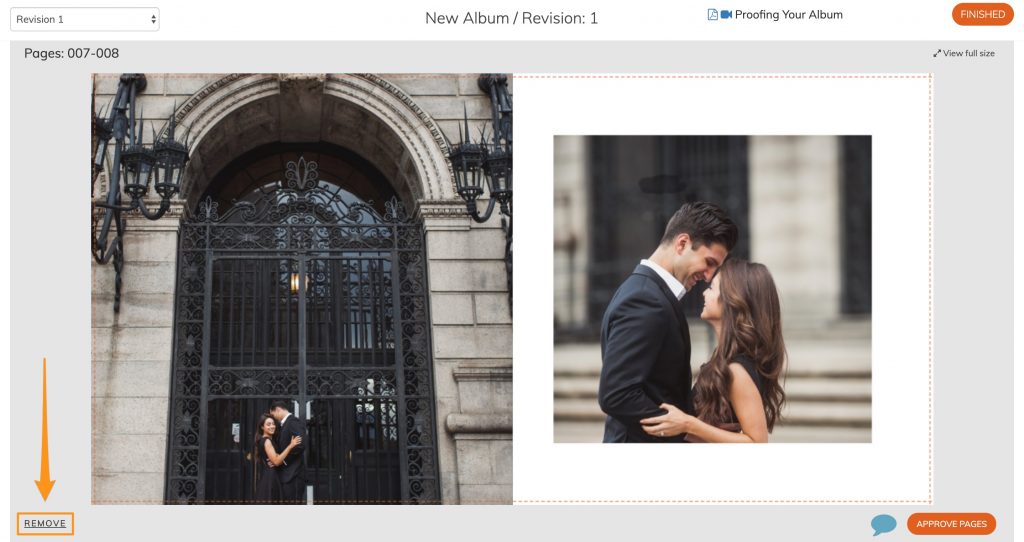 Better Client Communication
One of the most difficult aspects of client communications is keeping track of what has been changed. Design Proofer automatically backs up previous revisions and comments and allows both you and your clients to see past requests.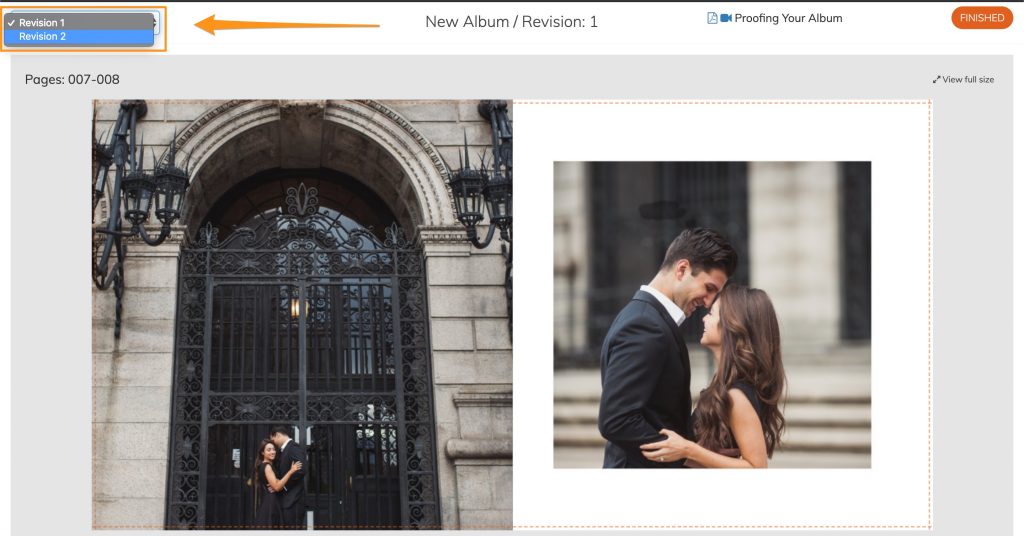 Email Reminders – Saving Your Sanity
Clients can just disappear, forgetting to fulfill their album order, ignoring requests to proof their albums.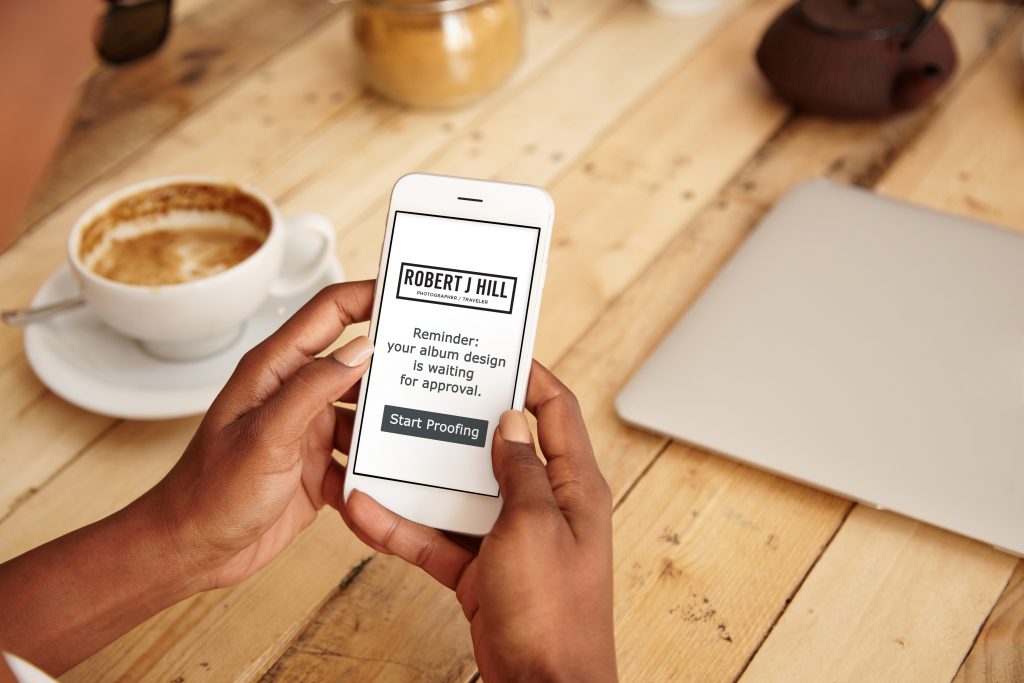 Design Proofer has built-in email reminders that you can set to once or twice a month. Sit back and let Design Proofer do the reminding for you.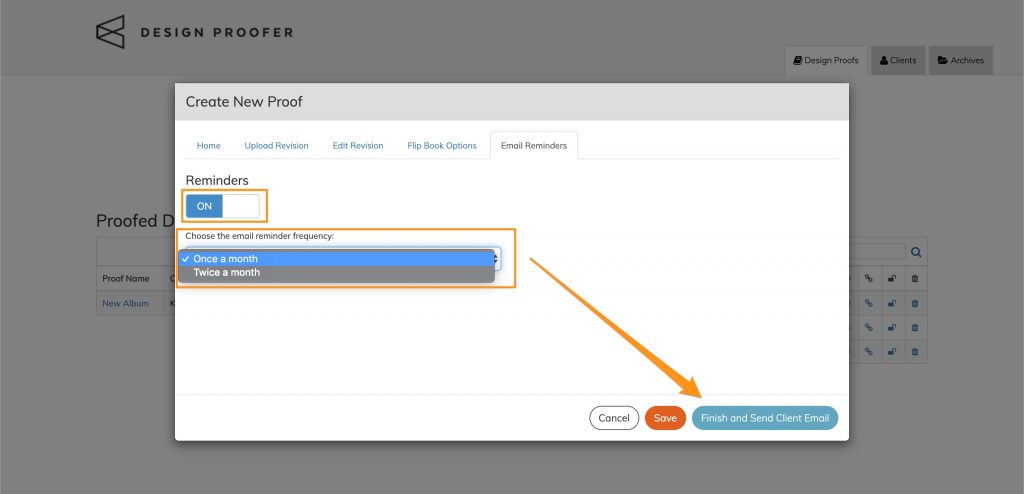 More for Your Money
Design Proofer is part of Pro Enhancements. For the same price that others charge for online design proofing, we also include one-click skin retouching and a full Design Library (it's like your very own Creative Market).

You can add Pro Enhancements to your account anytime right here if you own v8 or v10. If you don't own Fundy Designer yet, get 3 months of Pro Enhancements FREE with your purchase.