How To Prepare Your Frames for Fundy Designer Customers
Do you own a lab or framing company? Would you like to provide your frame edges to the Fundy community so they can be displayed in Fundy Designer? Here is how.
Users Can Import Frames
Fundy Designer is set up so users can import whatever frames they would like into Fundy Designer to use in their sales process.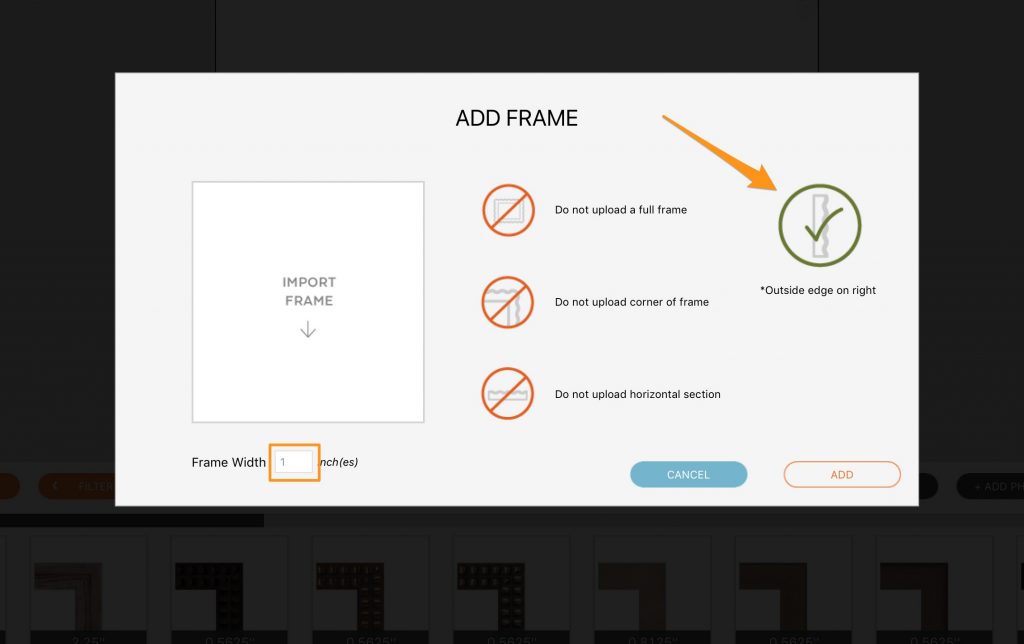 Click here to see the support manual on how to add a frame. 
Providing Your Frames
To provide your frames to Fundy customers, you need to create JPEGs of each frame edge. The length of the edge is not important, approximately 300-400px tall is recommended. The edge must be in vertical orientation with the outside of the frame facing right.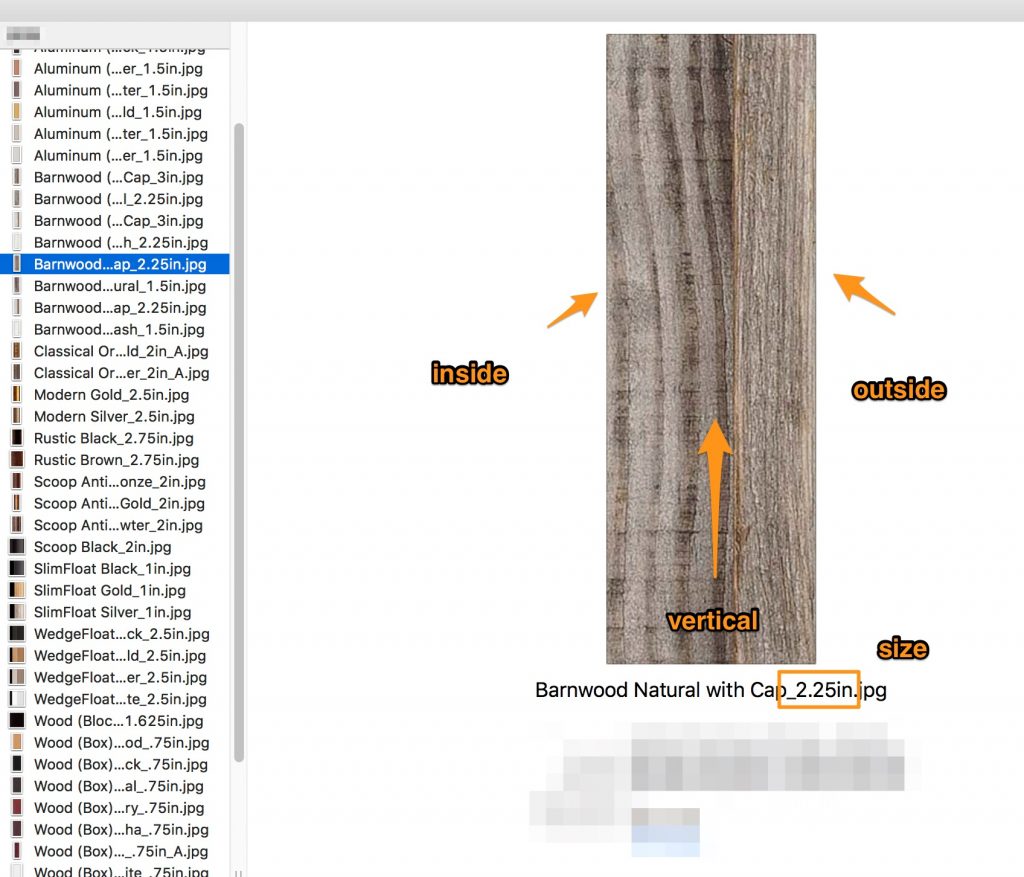 You should include the width of the frame in the file name with an underscore preceding it. See the example above. 
Hosting the Files
We recommend taking all of your frames and putting them in a ZIP file and hosting them on your website so users can download them. We are happy to point back to your website for frame resources.