Confused about information on upgrades? We want to make sure that you fully understand what Fundy products you own, and how to check to see if you need to upgrade. Remember, just like the decision to get the new iPhone or use the one you have, you can make the decision to upgrade to the latest version of the Fundy Suite or keep what you already own. Check below to see if you're ready for the Studio Magazine Launch in January 2019.
How To Check What You Own
Launch Fundy Designer  and under the Help menu, choose About. This will show you what licenses you own.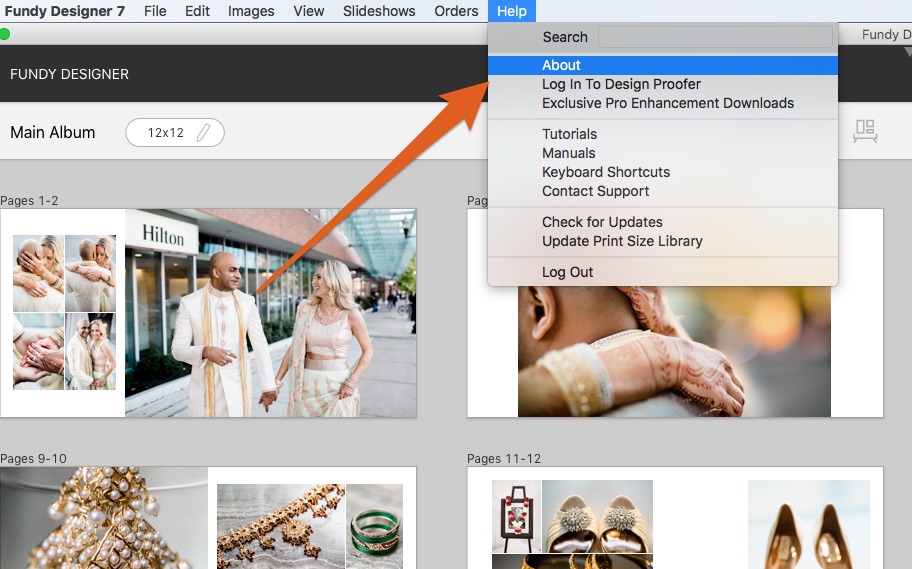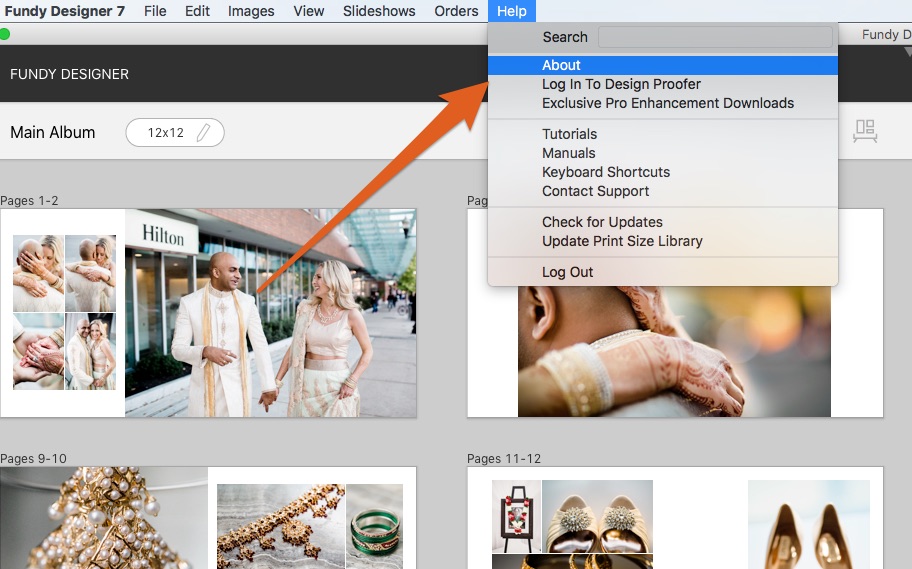 Your update is FREE if…
You own the Pro Suite (or Studio Suite).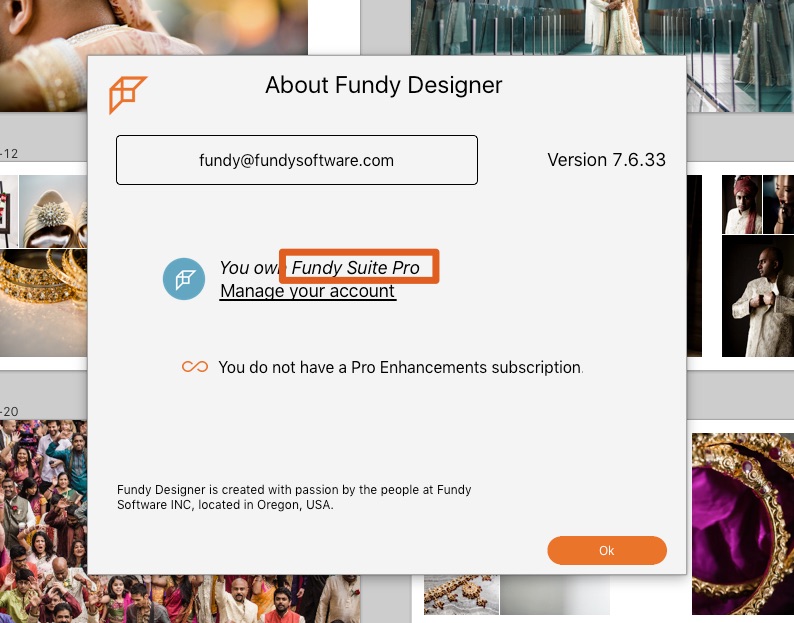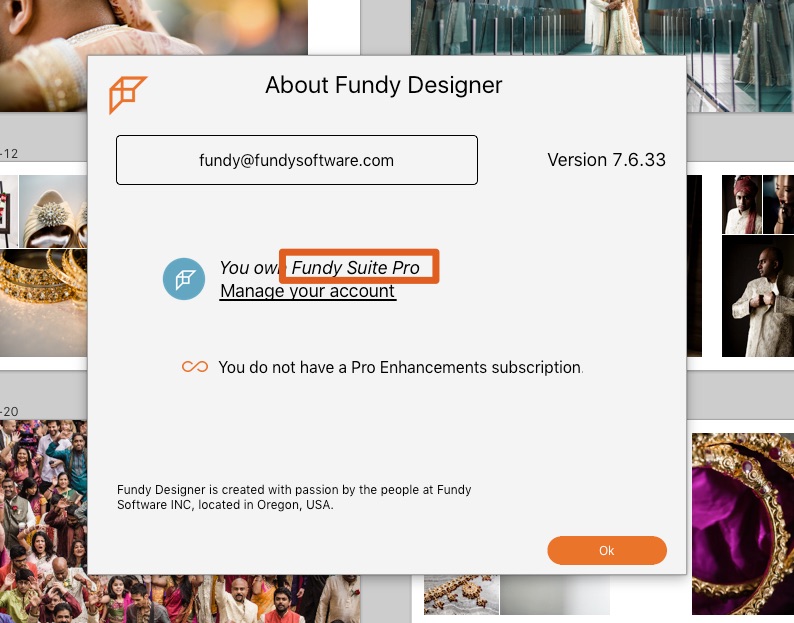 You Own the Album Designer Suite.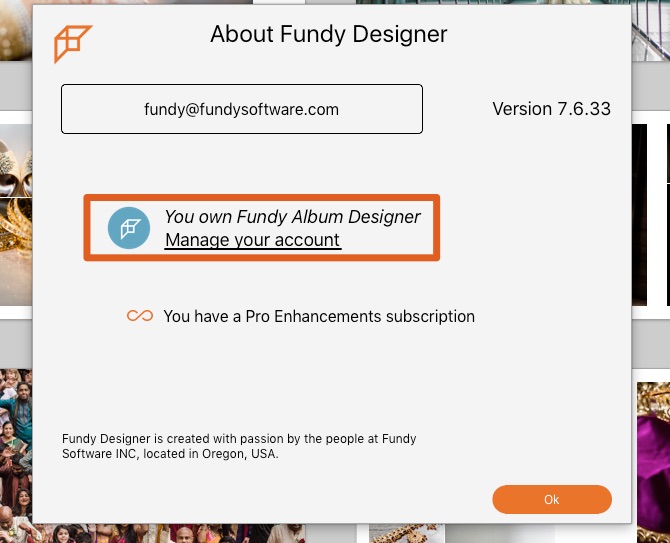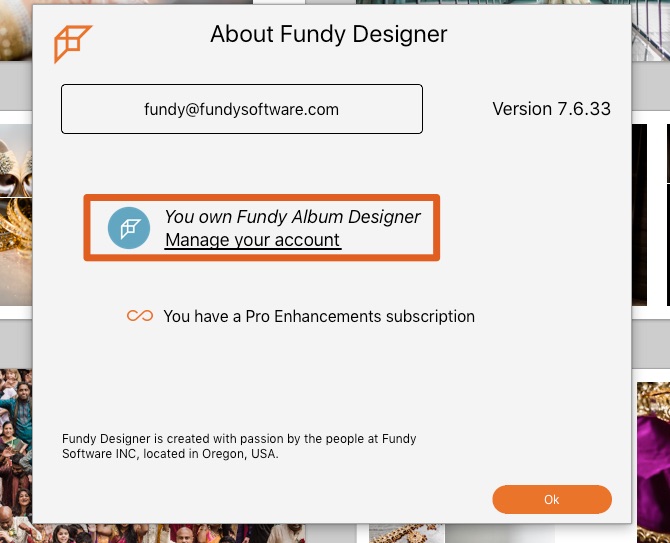 Or you own the Lite Suite.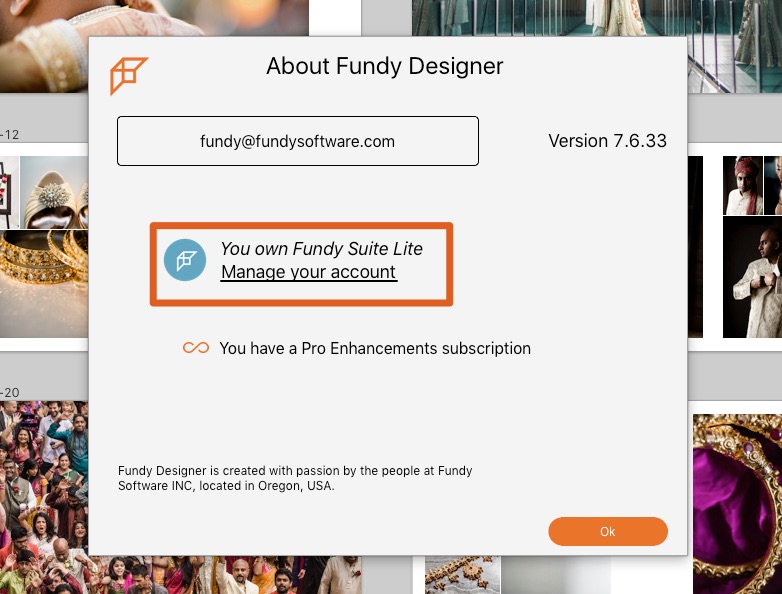 This will qualify you for a free update including the studio magazine design, marketing card design, IPS tool updates, studio management integration and more. Learn more about the update here.
You Need To Pay For Your Upgrade If…
You have only 1 or more of these types of licenses (v7).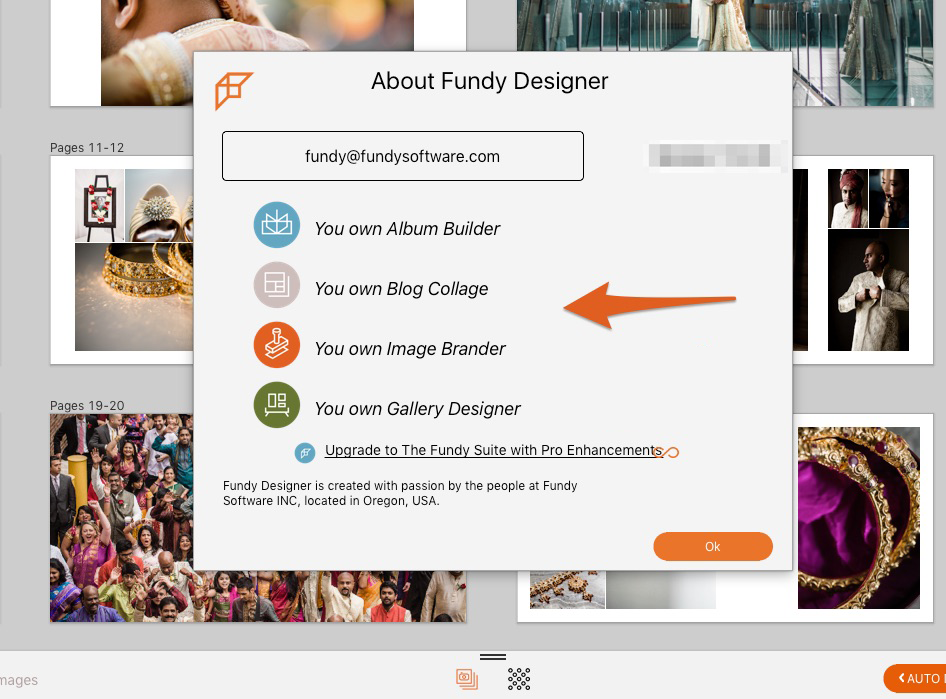 You are still in version 6 (v6) of the software.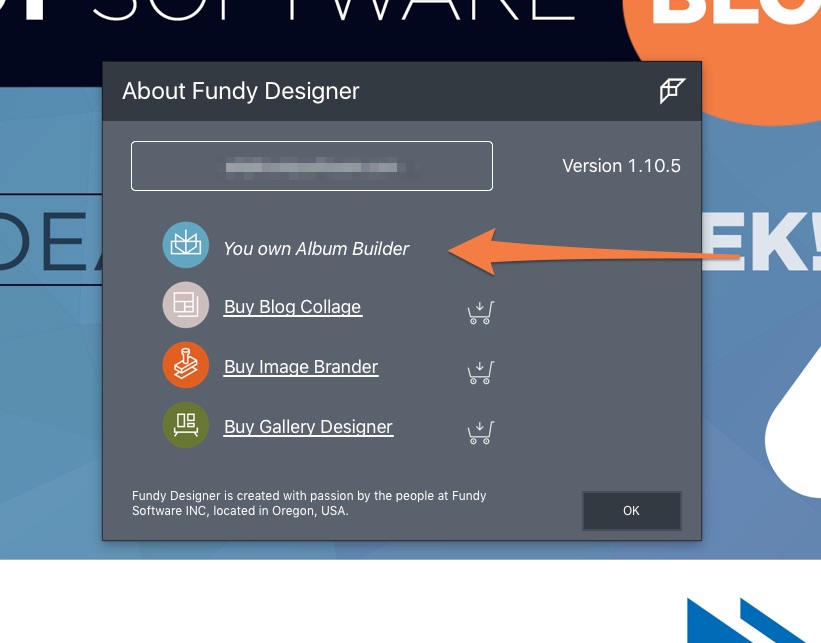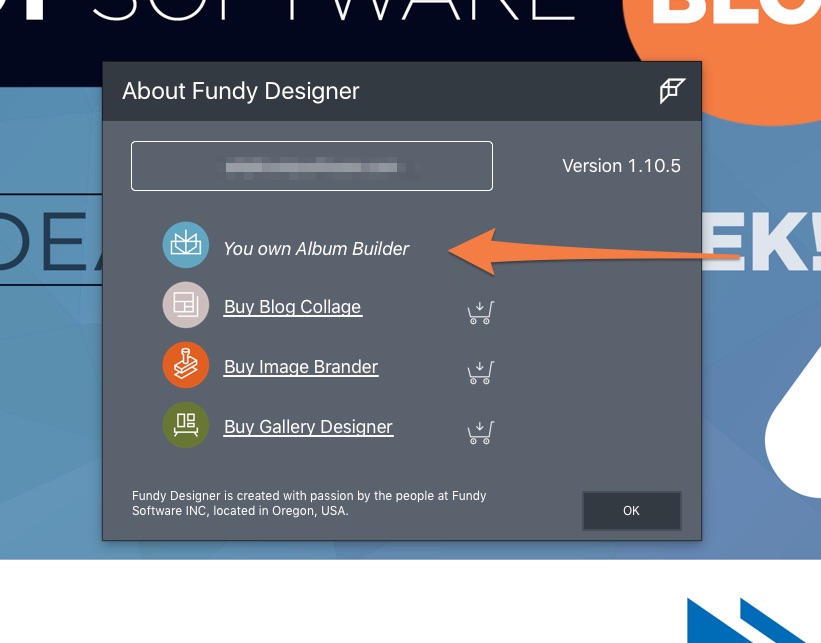 Do I Need Pro Enhancements?
Pro Enhancements is optional. You will need Pro Enhancements for most designs in the Design Library, as well as all music and stock rooms in the Design Library. 
Pro Enhancements includes: unlimited design proofing, HD slideshow exports, skin retouching in one click and the new design library. 
In the same window as above you can see if you have Pro Enhancements.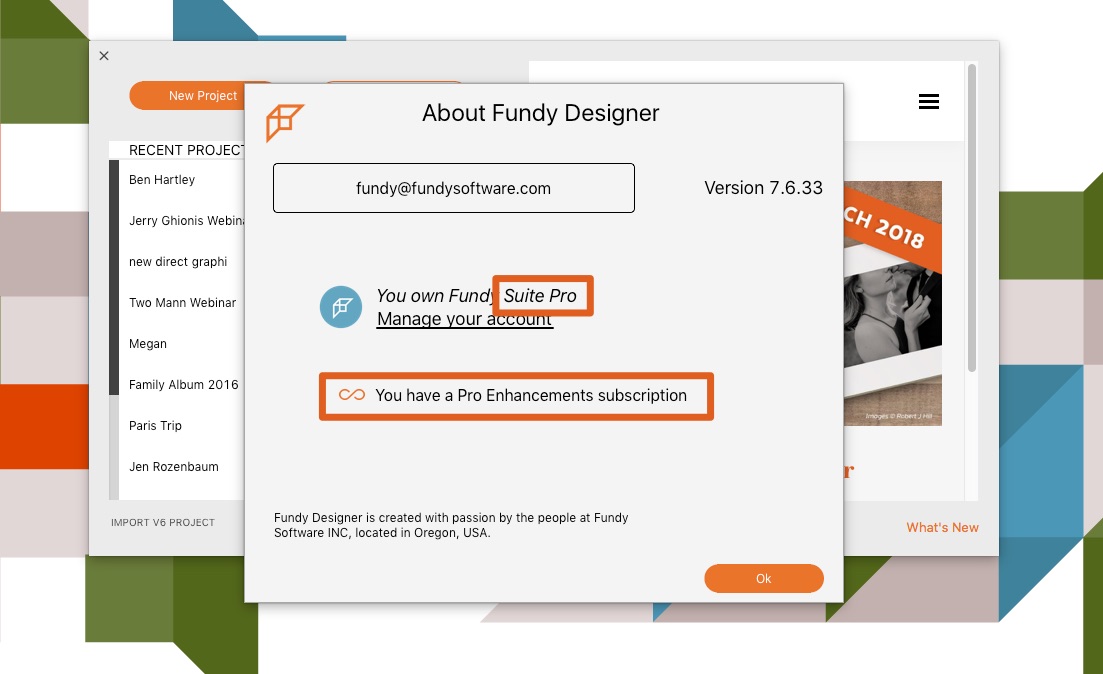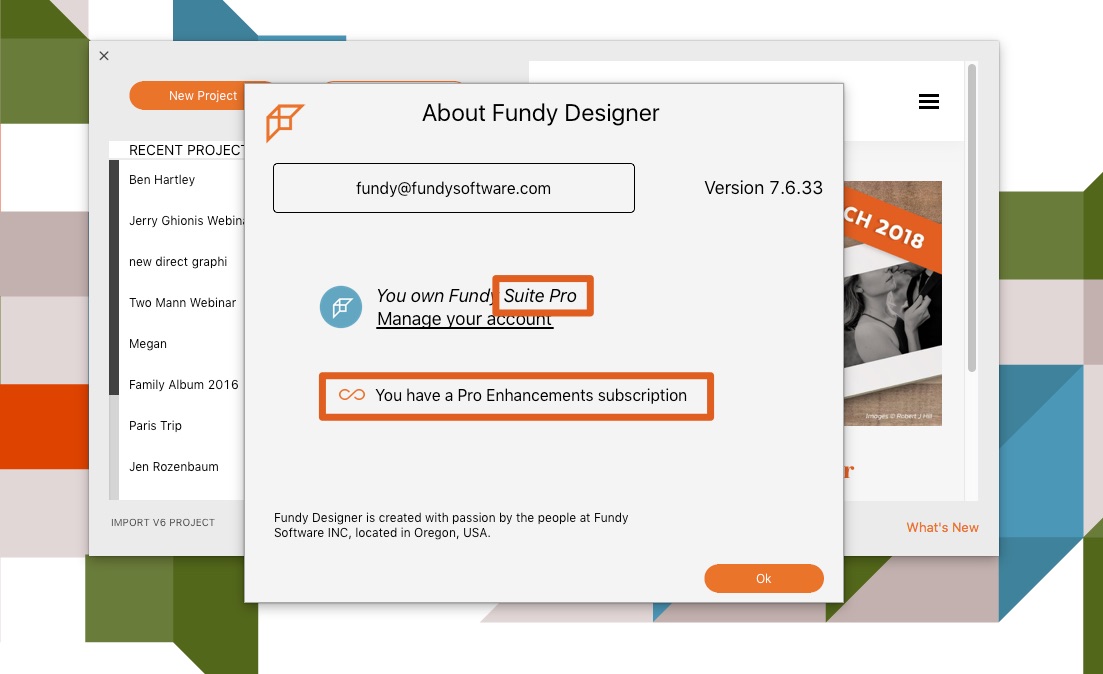 The Best in 2018
We hope this helps you understand what we have coming in 2018 and how you qualify for upgrades. The easiest way to see if you qualify is to just log into the store and see what you own or follow the steps above. 
Be sure to upgrade now, as prices will increase as we get closer to launch.