Sample albums are, as we all know, very important for both booking wedding clients and selling bigger, larger albums to our clients. Additionally, at Imaging USA I was happy to hear that a majority of portrait photographers are also selling albums to their clients. With over 15 years experience in this industry, I thought I would take this moment to share what I've learned both personally, and through top photographers in our field regarding sample albums.
One Story vs. Portfolio Albums
One of the biggest questions I see in our industry is whether to do a sample album that is a portfolio of images or a single story (e.g. a wedding, an engagement, a portrait shoot, etc.).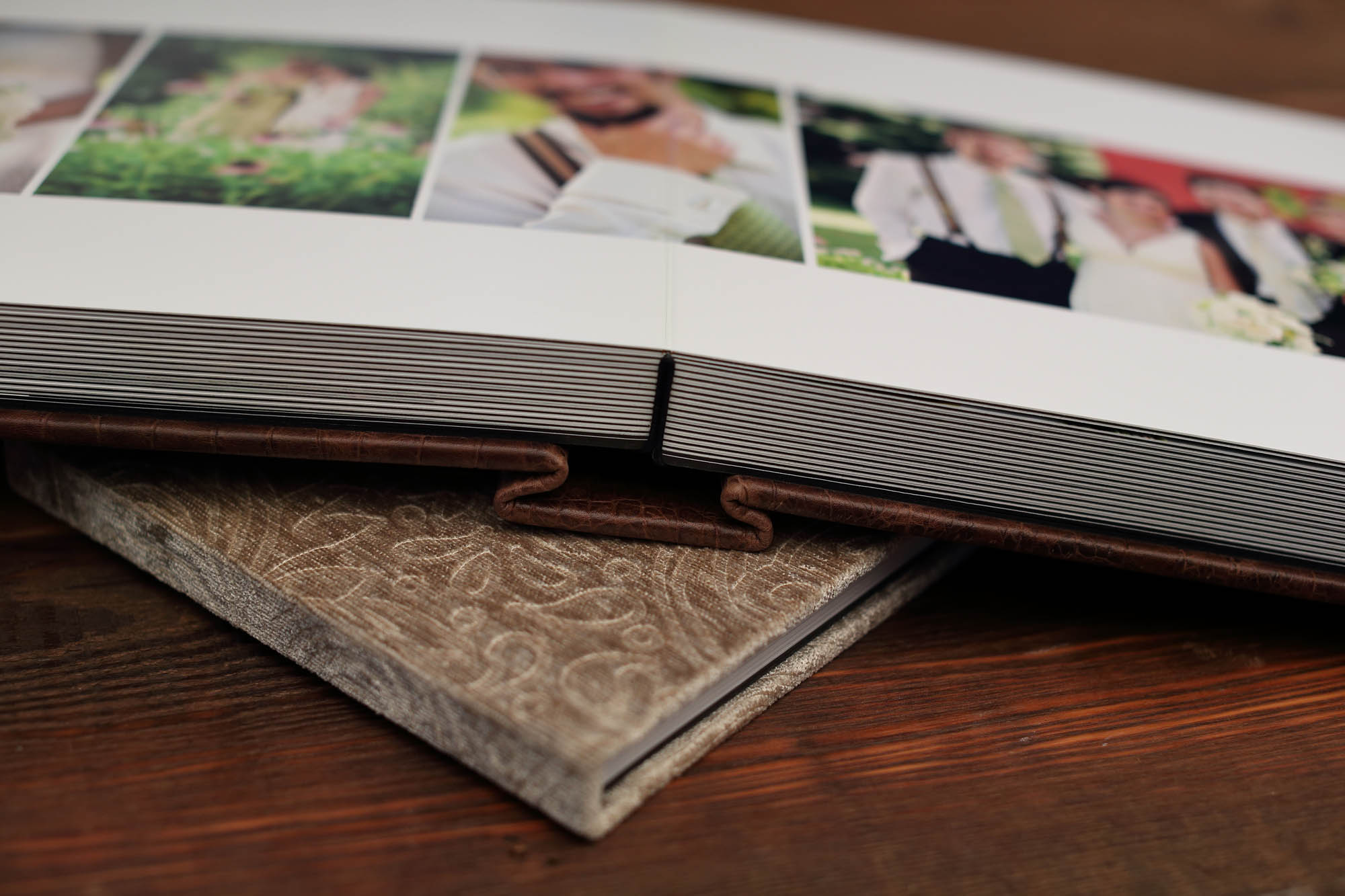 Clients want to be able to envision what their own album will look like. So consensus in the industry is that all sample albums should be stories. They should be a real wedding, a real portrait session, a real engagement session. If you have a stylized shoot you've done with models and want to promote that to clients, that is fine, as that is a single story.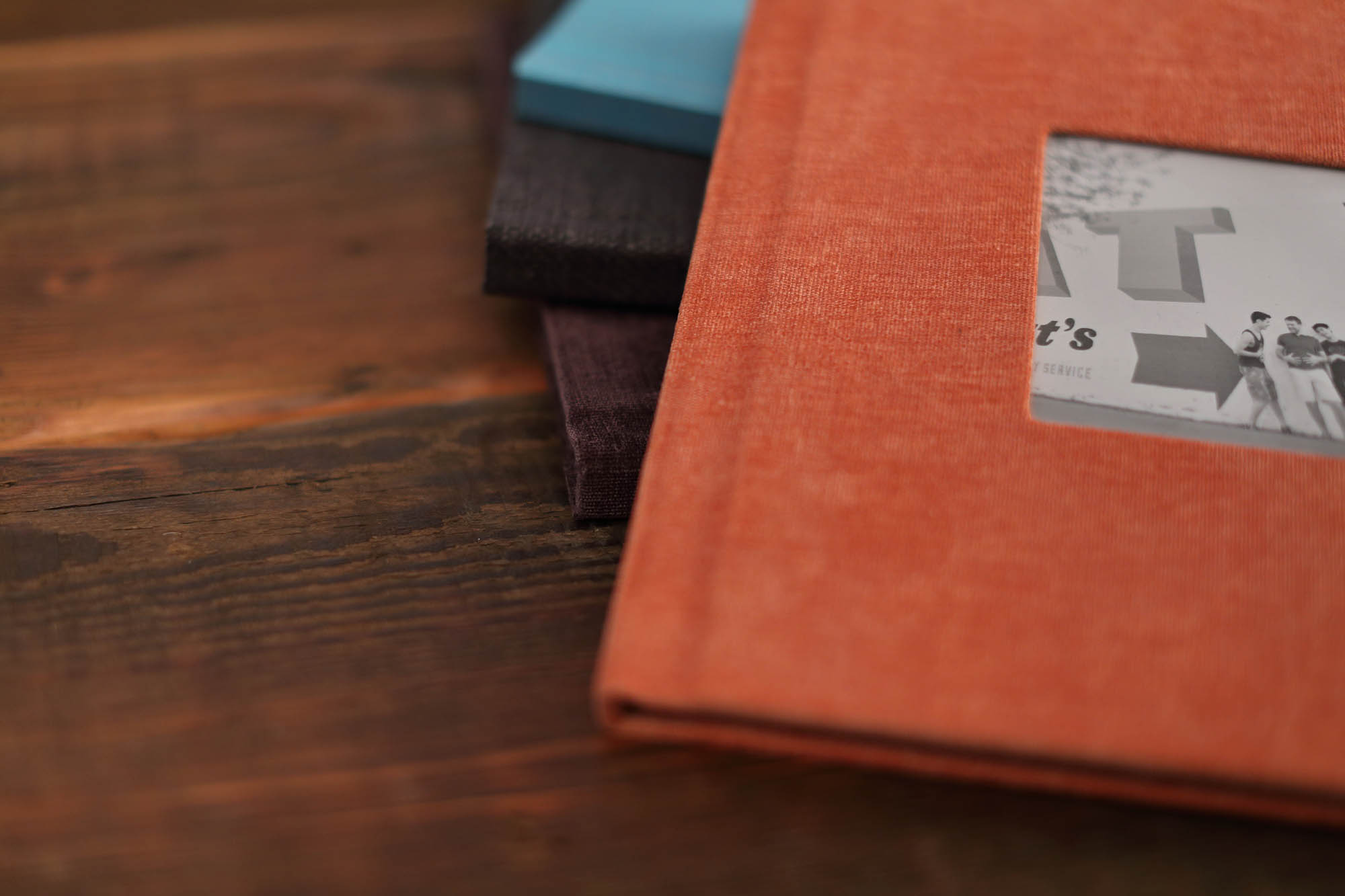 Lots of Pages vs Big Album vs Fancy Album
Even though album companies offer discounts on sample albums they can get quite expensive. Sometimes we are stuck with the between a large album, a lot of pages, or a fancy cover.
If you can afford three different sample albums I would recommend each of these be a focus. We want to give clients ideas and push them to choose something that fits their needs. We also want to communicate that they have more choices than just a 10×10 thirty page album with a cutout cover.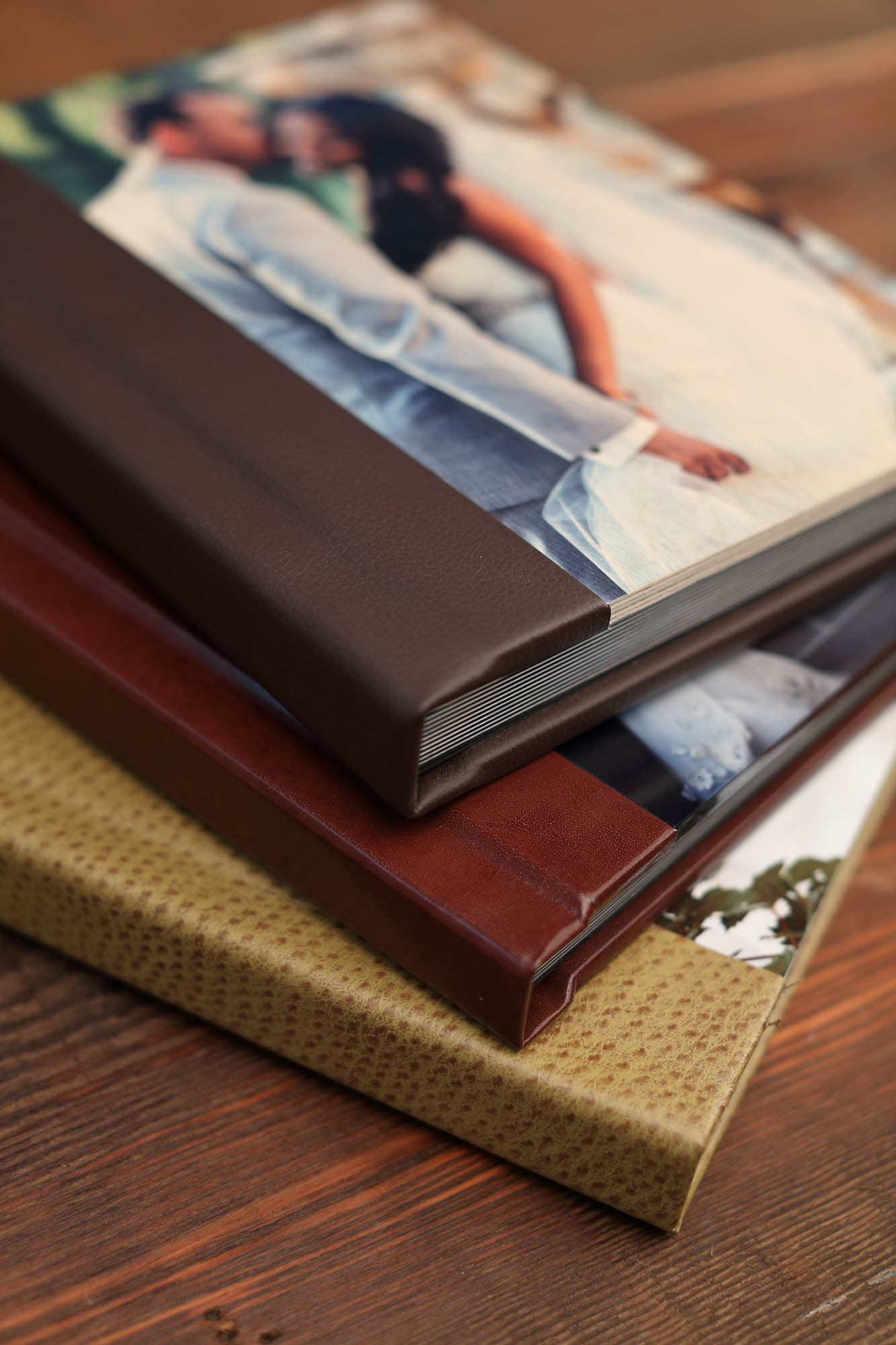 If you can only afford one or two sample albums, I believe these are the order of importance: fancy leathers or covers, dimensional size of the album, number of pages.
Use Direct and Cut Your Work in Half
One of the biggest bottlenecks in offering albums is the ordering process. Usually after designing your albums you need to export that album and order it through your lab or album company. Sometimes it may be confusing and sometimes it is just the pain of going from one system to another. Fundy Direct takes all of the pain away.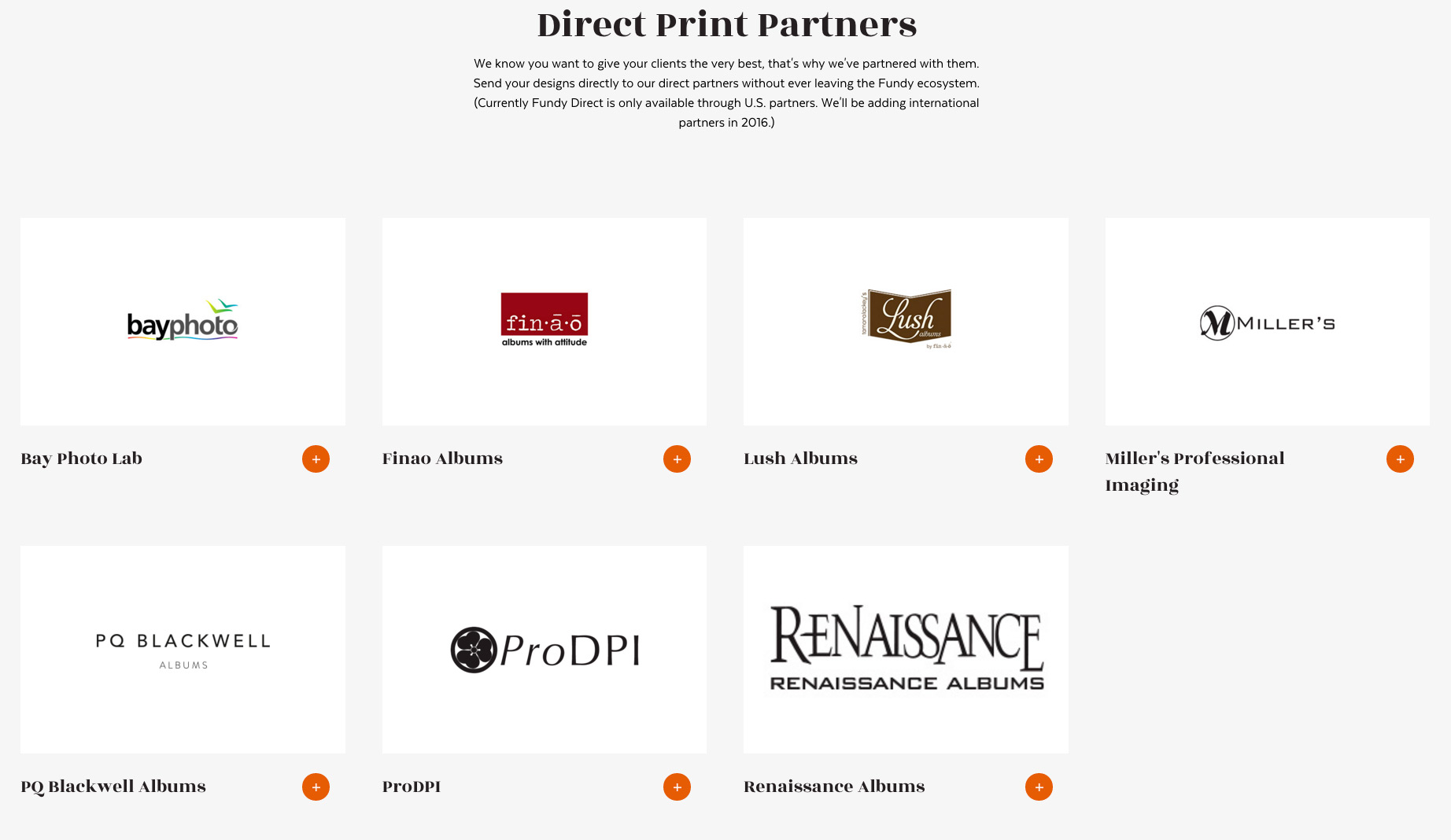 After you are finished with your album, just click order and we upload your files and process your order. We work hard to make the ordering process easy for you and save you a bunch of time.