Smart Guides & Grid Lines
Fundy Designer is equipped with both Guides and Grids. Additionally, when you move Drop Zones®, text, and PNGs the smart guides will appear to let you know everything is aligned.
Making them Appear and Disappear
You can make your guides and grid lines appear and disappear using the "g" hotkey (a full list of keyboard shortcuts are available under the Help menu).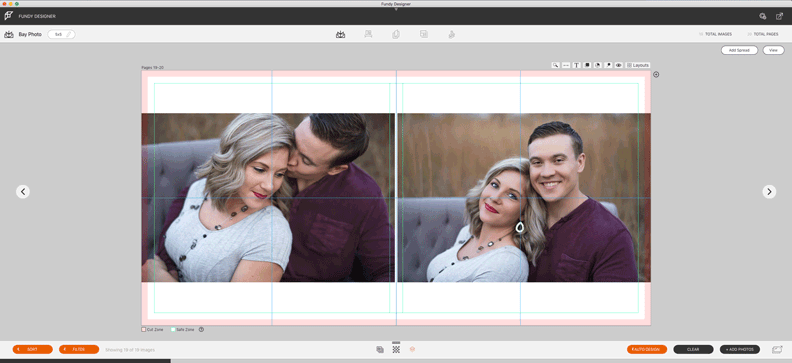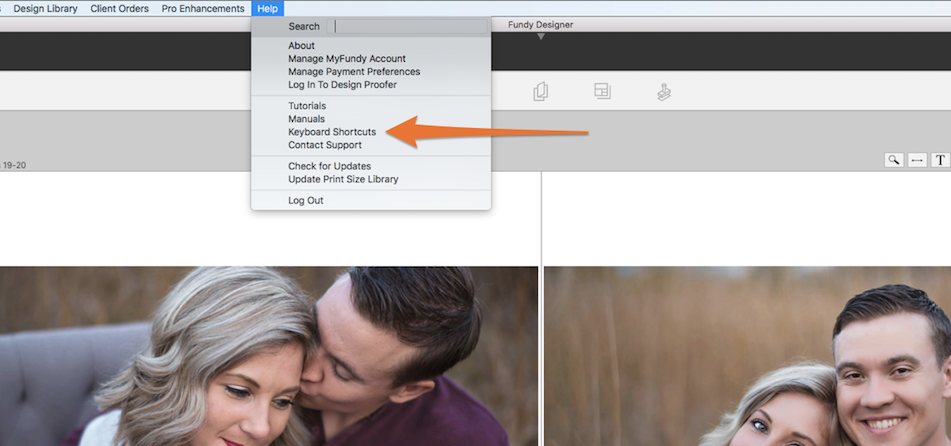 Or you can turn them on or off under the View menu.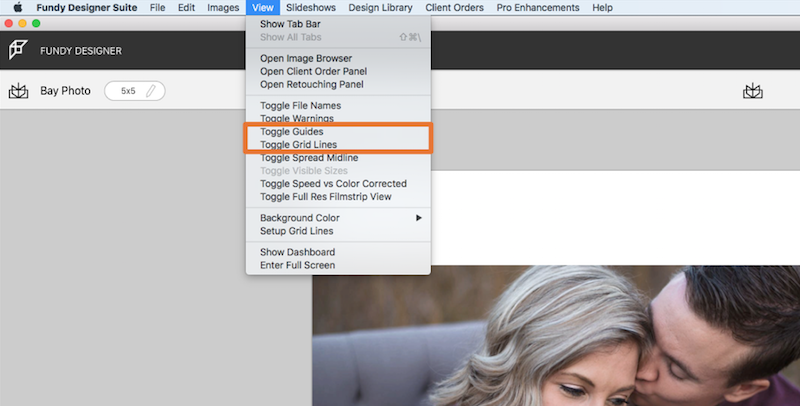 Setting Your Grid Lines
You can set the distance between your gridlines under the View menu.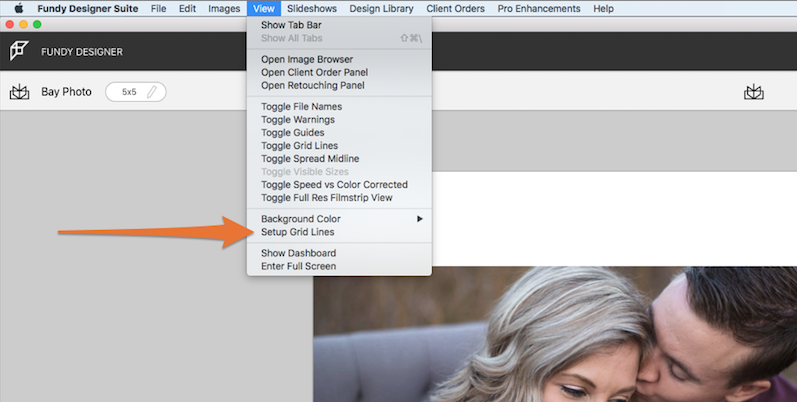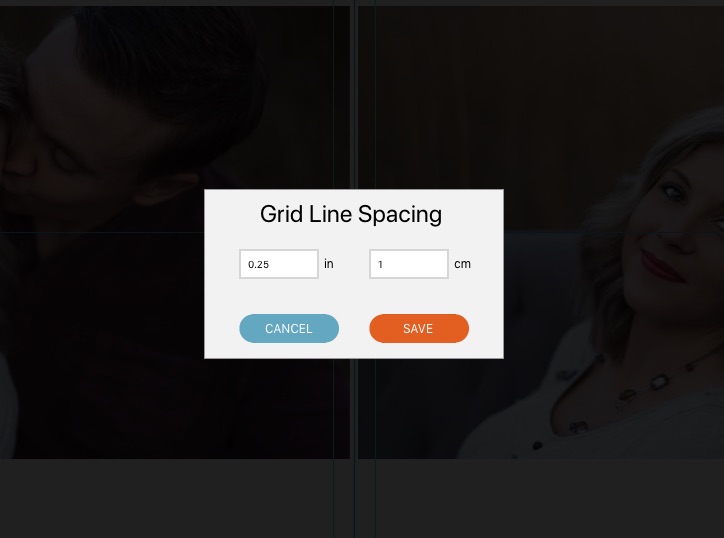 Smart Guides
As you move objects around, you'll notice that smart guides will appear when you are in line with a guide or a grid line.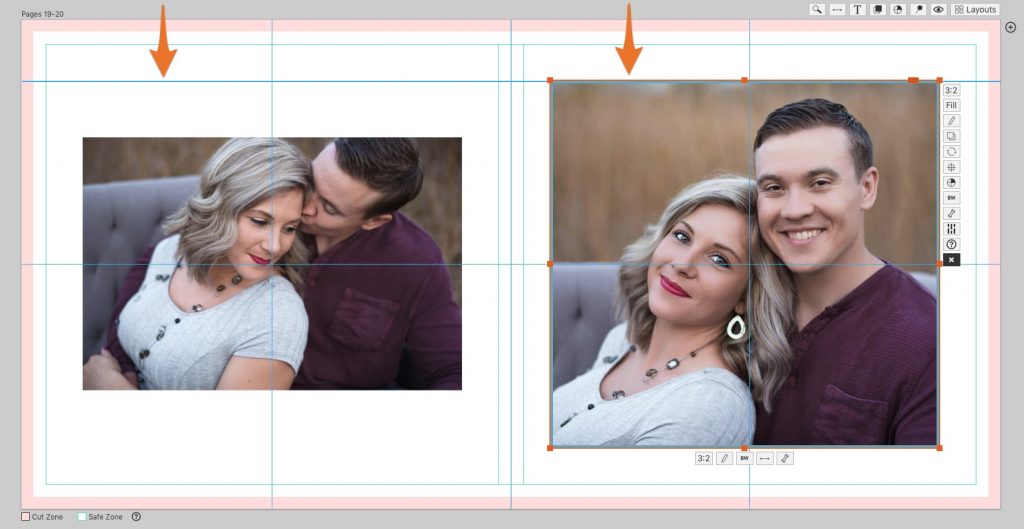 Smart guides will also appear when two or more objects are in line with each other. 
Professional Tools
Fundy Designer is full of professional tools for the true pro.