Sorting and Filtering Photos
Sorting and filtering your photos while you design is a key feature and function to faster design and better sales. In this post we'll show you all of the options available.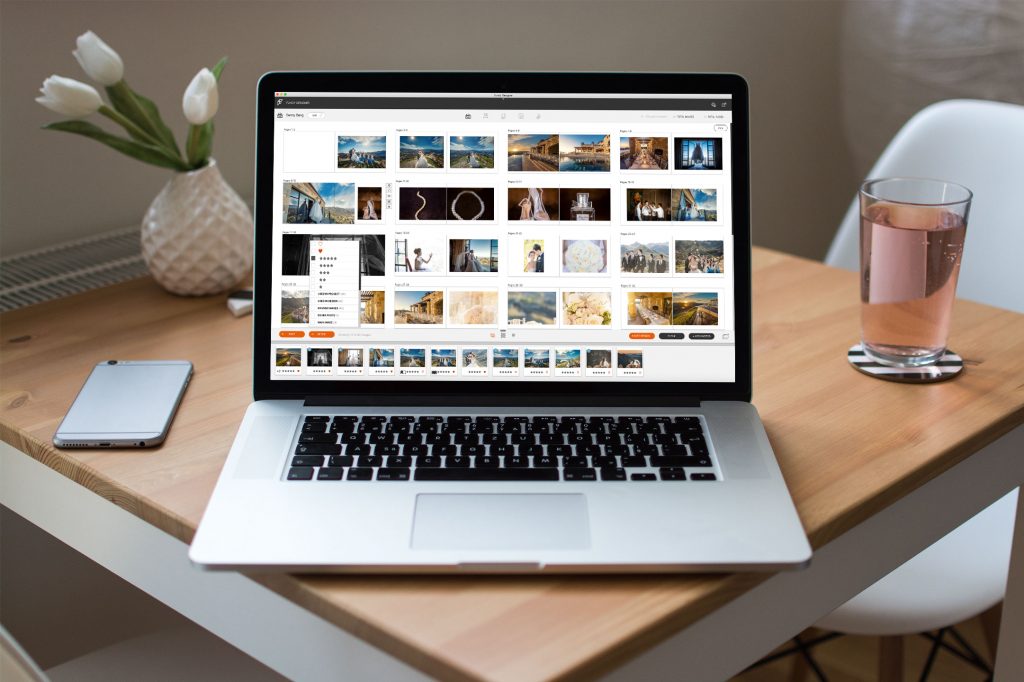 Sorting
Sorting your photos simply refers to what order you would like them to appear. You can have them appear by file name, by date captured, by rating (higher star ratings first), by Favorite status (photos marked with a hear first) and by Story (photos that have been tagged by storyboarding).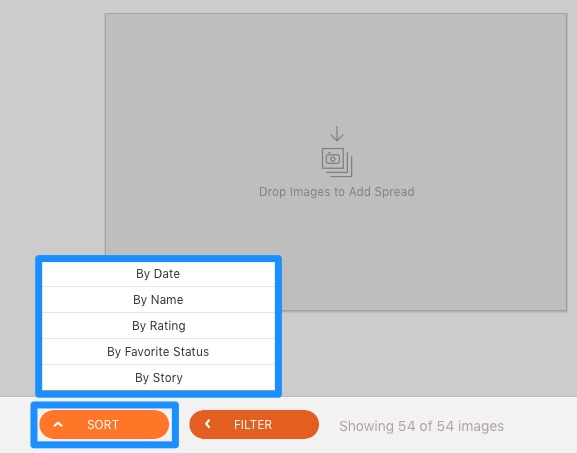 To take the most advantage of this function be sure to see this blog post on renaming photos and this blog post on storyboarding your photos for auto design.
Filtering Photos
The filter function is extremely flexible and allows you to show only certain photos. For example, you can show only favorited photos.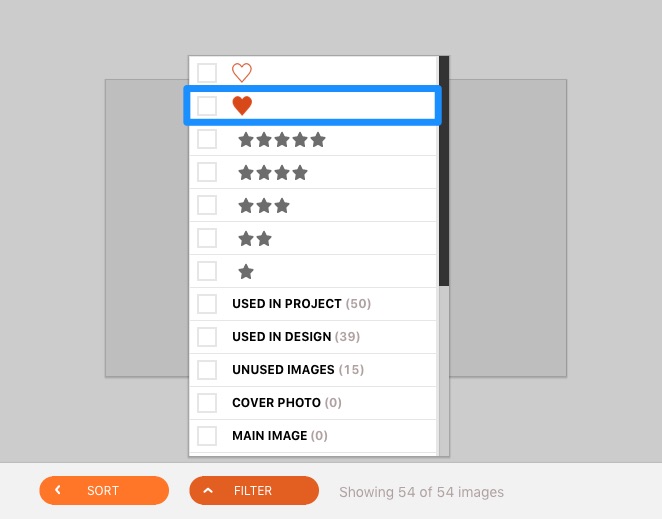 Or you can only show photos that you have not used in a design.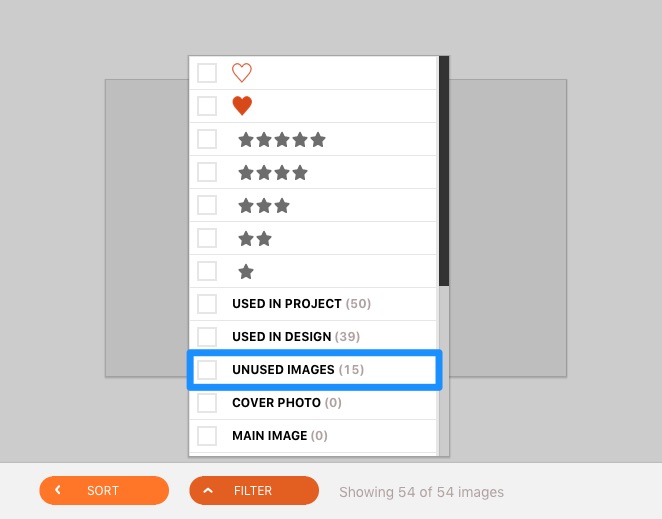 Or you can filter by star ratings or keywords.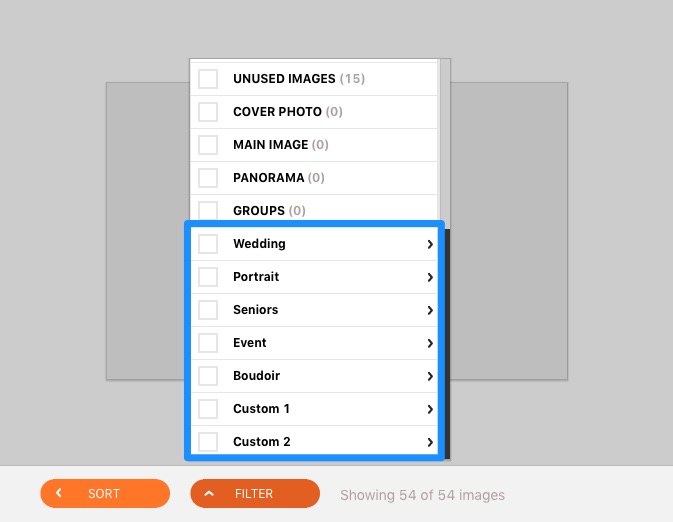 We hope that these functions help you design better and sell more.