Steve Saporito of InTuition to Succeed is a business coach to photographers who offers unique solutions and techniques to make their business successful, personable and profitable. In Steve's new course on the Fundy School, he takes you step-by-step through his proven techniques of client discovery that guarantee confident wall art and album sales. We've summarized the first lesson from the course, called Opportunities, to highlight just one piece of Steve's expertise. In this lesson, learn how staying in touch with your clients after the shoot is one of the easiest ways to guarantee future revenue.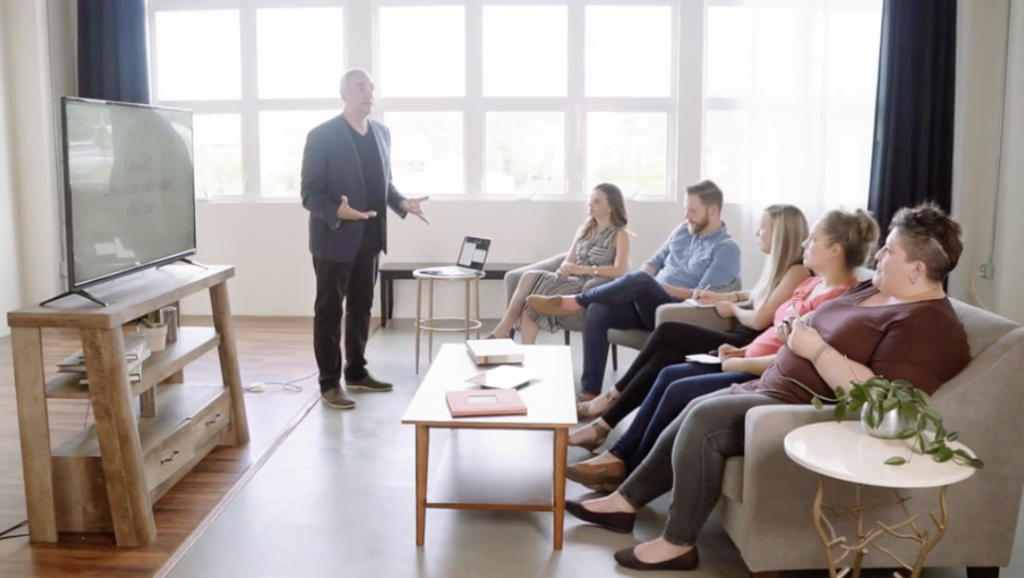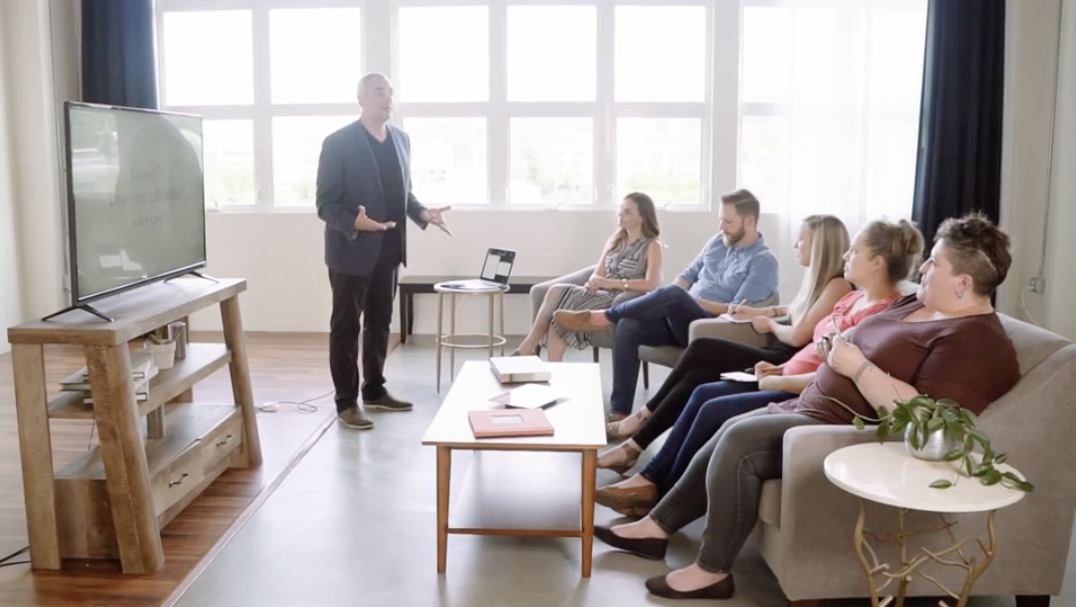 3 Opportunities You May Be Missing Out On As a Wedding Photographer
Wedding photographers spend an average of a year or so working with a couple, but after the wedding, most lose contact with the client, thus missing out on opportunities for more business from them. To avoid those lean winter months, look for the gaps in your business where you can take advantage of the opportunities available to you. That way, you are ensuring that you are working year round no matter where you live, and you're creating clients for life, far beyond the wedding day.
    

The Engagement Session
The engagement session is typically tossed into the wedding package as a value add and pitched to the client as a "practice run" for photographers to work with the couple before the wedding day. This devalues the photo session overall, because clients believe they are doing their photographer a favor by sitting for an engagement shoot, and it just becomes another item to check off their long pre-wedding to-do list.
Many clients also only think of an engagement session as a way to get pictures for save-the-dates or to show off on social media. Because of this, if they aren't using photos for those purposes, they often feel the session is unnecessary.
Steve recommends renaming the engagement session to get rid of the preconceived ideas of what an "engagement session" is. Steve calls the pre-wedding photo shoot, a "Forever Session," and builds value in the shoot by how he presents it to a client.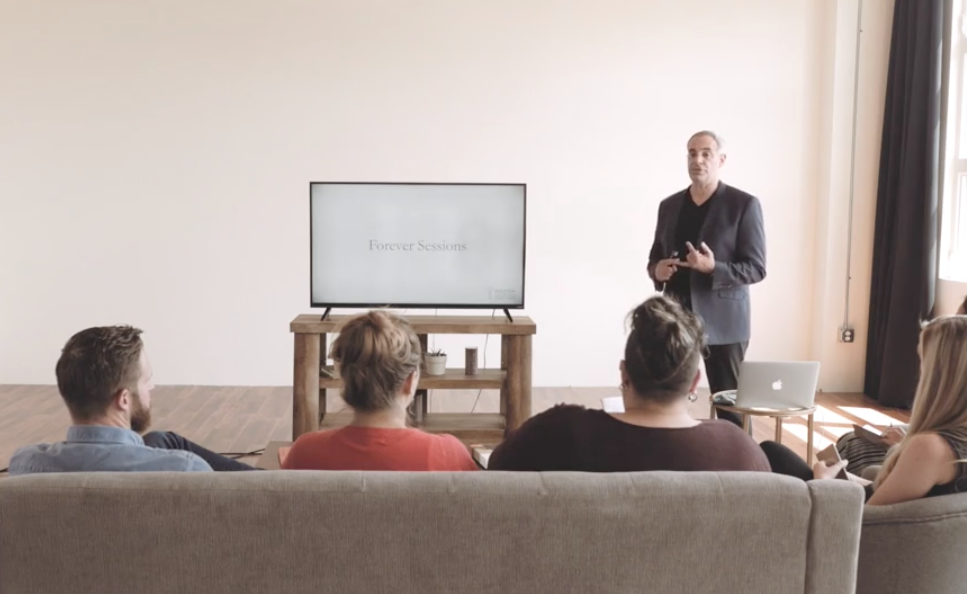 When Steve talks to a client about a Forever Session, he paints a picture of the shoot being an opportunity to capture who they are at that moment, the people that they fell in love with, and what they want to hold onto forever. The forever session is a memento of that moment in time that they can look back on in the future, no matter how difficult life gets, and have a record of who they are and what they love about each other.
When the photo shoot is reframed with that picture in mind, the couple approaches the session as a gift that they value and not as a favor or as something they are entitled to. Because of this, Steve recommends taking the "engagement session" out of wedding packages and offering it, renamed and reframed, as an a la carte option instead.
The Anniversary Card
Set a reminder on your calendar to send a one year anniversary card to each client, thanking them, congratulating them on their first year of marriage, and offering a gift certificate or coupon to another portrait session.
"It's all about keeping in contact with your clients and offering them a way to use your services again."
This keeps you top of mind for your clients, and when further photo needs arise, such as a maternity or newborn session, you are the person they call. If they only see you as a wedding photographer, they won't know to call you when it's time to do a family session or baby photos. The date won't be difficult to remember, quips Steve, after all, you were there the previous year and it is an easy gesture to do that can reap big benefits.
To keep it lighthearted and fun, Steve suggests sending an anniversary/birthday card to the artwork they purchased, commemorating the "birth" of the image/portrait. Either way, look for ways to stay relevant in your clients lives and remind them that you are there for all their portrait needs.
The Family
Even though a wedding is centered on a bride and a groom, there are many people that are involved and it's an important day for many. A wedding is a big event that affects the parents and siblings from both sides of the families. Remember that one side of the family is "giving away" their daughter to the other side of the family. Think of the emotions a parent might feel about all that a wedding means for their daughter or son.
If the parents are present during an initial meeting, make an effort to include them in the conversation. This is your opportunity to engage the families and find out what is important to them. This will help you get to know your clients better and it will change the way you shoot. They will, in turn, feel like you understand and care about them. You become more than just the photographer, you become more relevant, and some will treat you like you're part of the family.
Remember, people do not want to be sold to. If you don't draw your clients in emotionally, then your photography is nothing but a business transaction. "Photography is an emotional buy," Steve says, "it's not a necessity." So strive to engage your clients emotionally and they will automatically want to buy from you.
Conclusion
These are just three opportunities that you may be missing as a wedding photographer. Start seeing each wedding as part of the building block. Begin looking for the areas where you can fill the gap so that your wedding clients eventually turn into your maternity clients, and then into your family portrait clients, and beyond.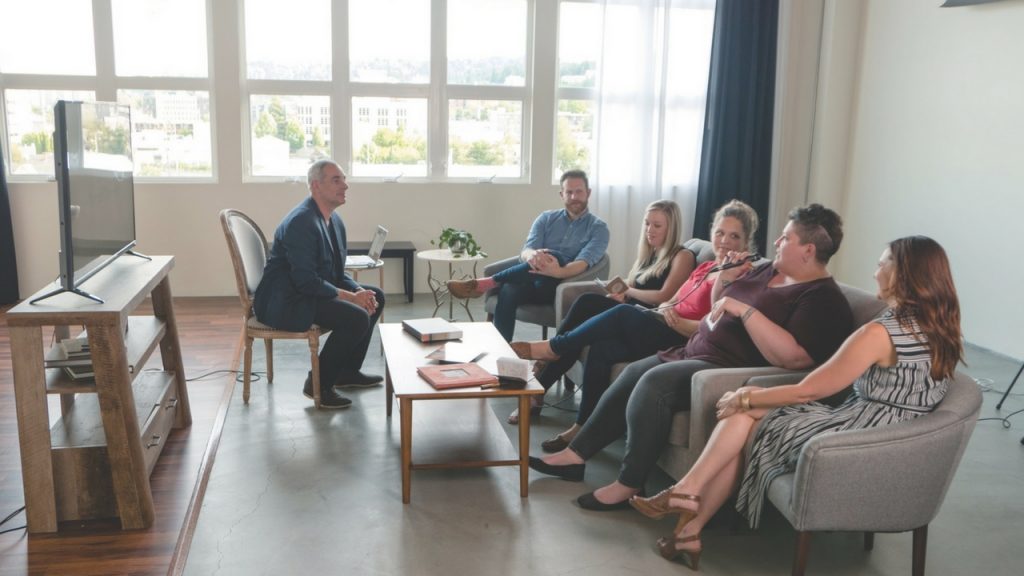 Ready to learn what your client wants and how to reinforce it? Visit the Fundy School to get started with more free lessons from Steve and other industry professionals.