To help make your Black Friday shopping easier this year, we've gathered some of the best and biggest deals happening all over the industry. From printed products to software, you'll find all the best deals from our friends below!
Ready to purchase Fundy Designer v10 or upgrade your software? Don't miss out on our biggest deal of the year!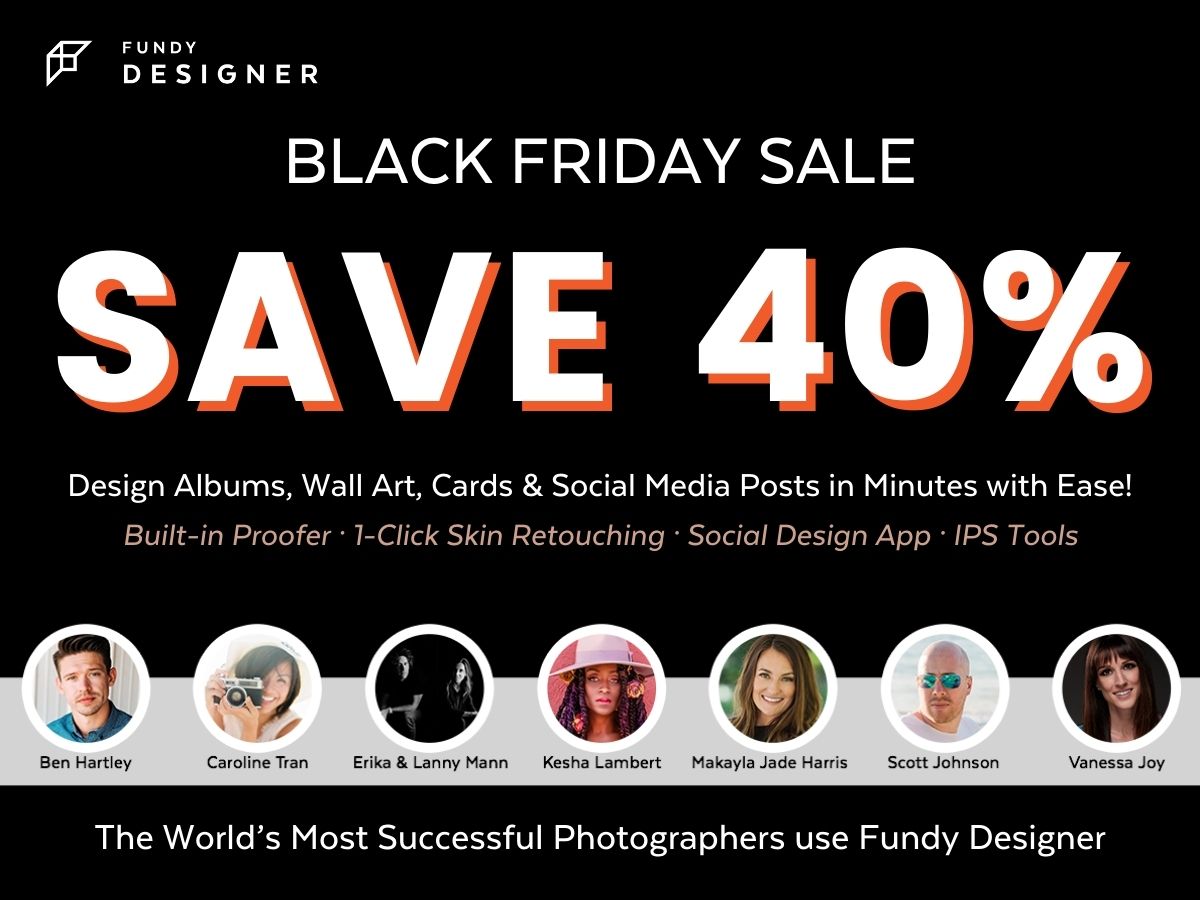 ---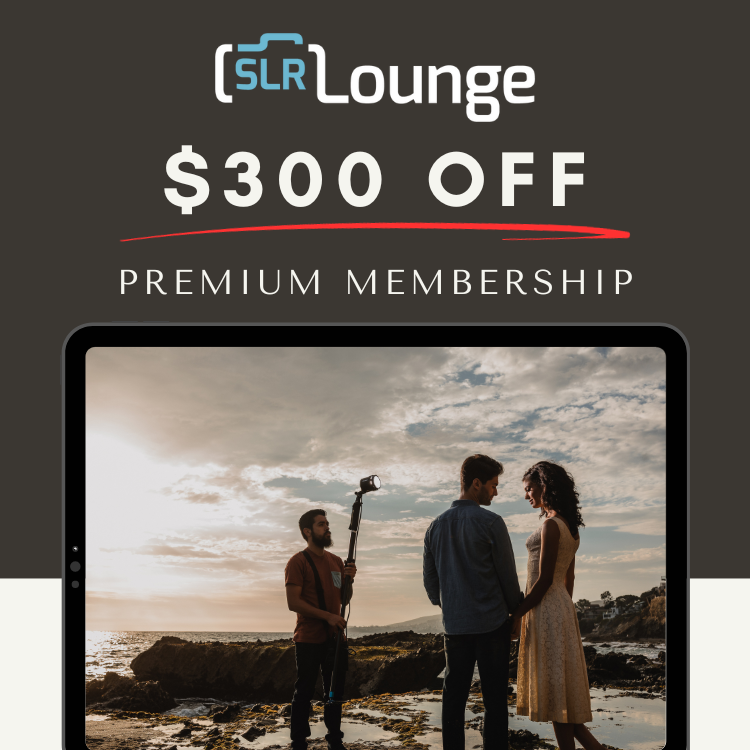 Elevate Your Photography and Business Skills this Black Friday! Join a Thriving Community of Over 10,000 Enthusiastic Students in SLR Lounge Premium. Created by the renowned Pye Jirsa, these step-by-step frameworks are based on real-world success.
Unlock a Comprehensive Toolkit for Success in Wedding and Portrait Photography, covering everything from essential photo techniques like mastering flash and perfecting posing, to crucial business insights in marketing and sales.
Offer: $300 Off Lifetime with code LIFETIME23
Offer: $100 Off Annual with code ANNUAL23
---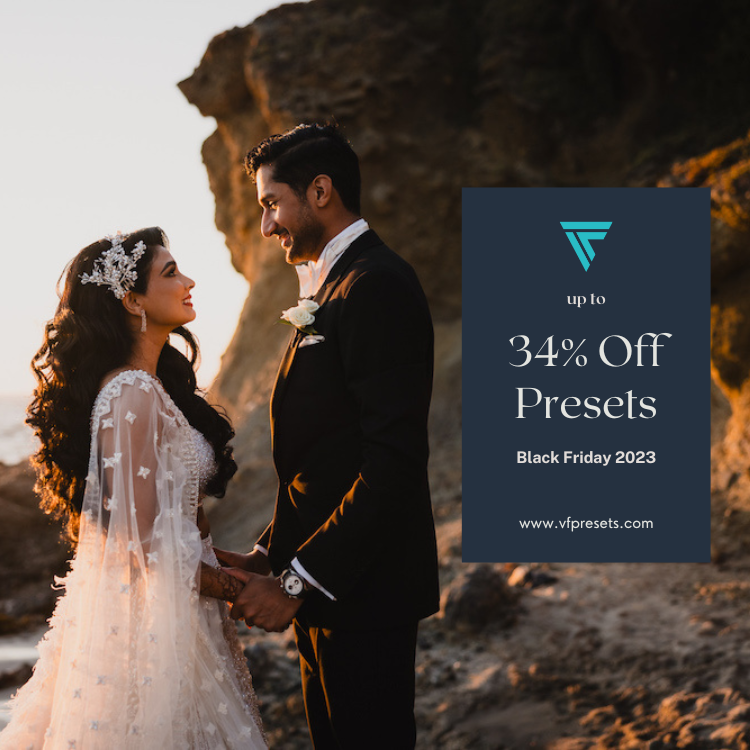 Visual Flow is offering their biggest sale of the year on their industry-standard Lightroom Presets, created by SLR Lounge and DVLOP. Designed to work in every Lighting Condition, even the challenging ones, and with every major camera make and model, these one-click presets are the perfect creative toolkit for professional photographers.
Offer:
$34% off Bundles
$20% off Individual Packs
Use Code: VFBF23
Expiration: 11/30/23
---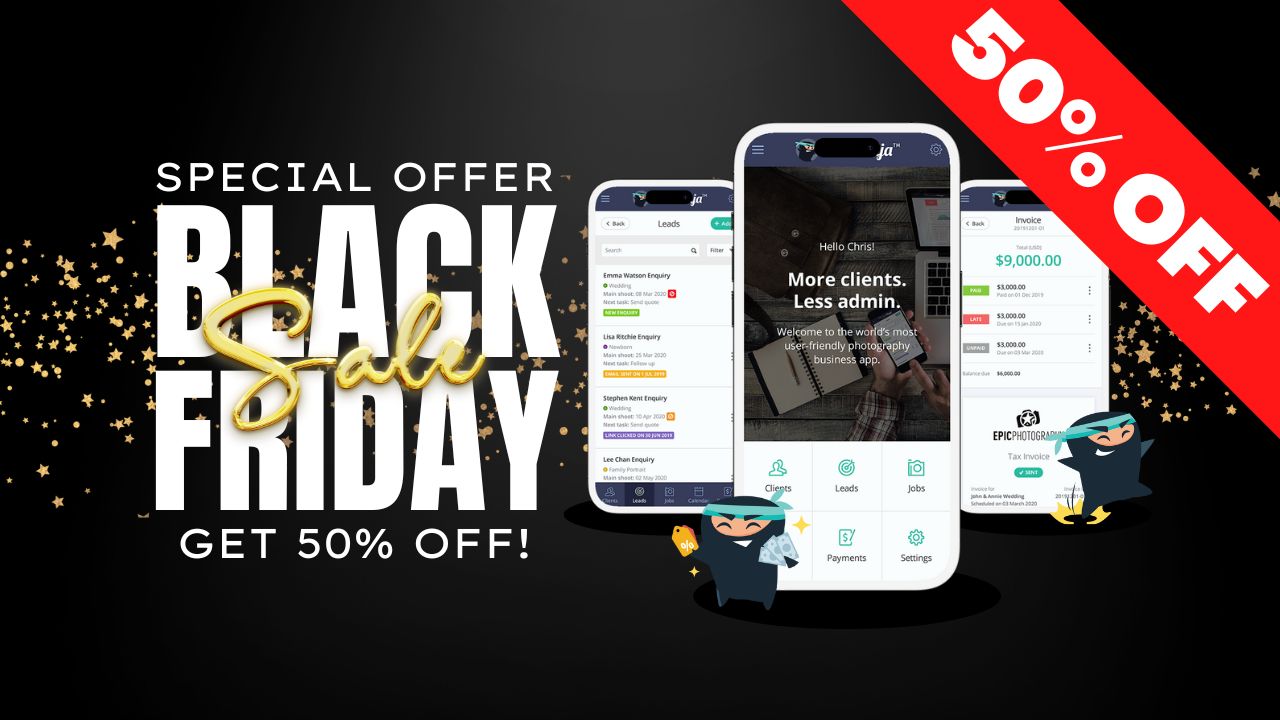 Built specifically for photographers, Studio Ninja is the world's highest rated photography business app. Beautifully designed and super easy to use, it will manage your leads, clients, shoots, invoices, contracts, workflows, and more — so you can spend less time on tedious tasks and more time doing what you love!
Offer: Use the code CYBERMONDAY23 and get 60% off any of your Studio Ninja subscriptions for 12 months.
---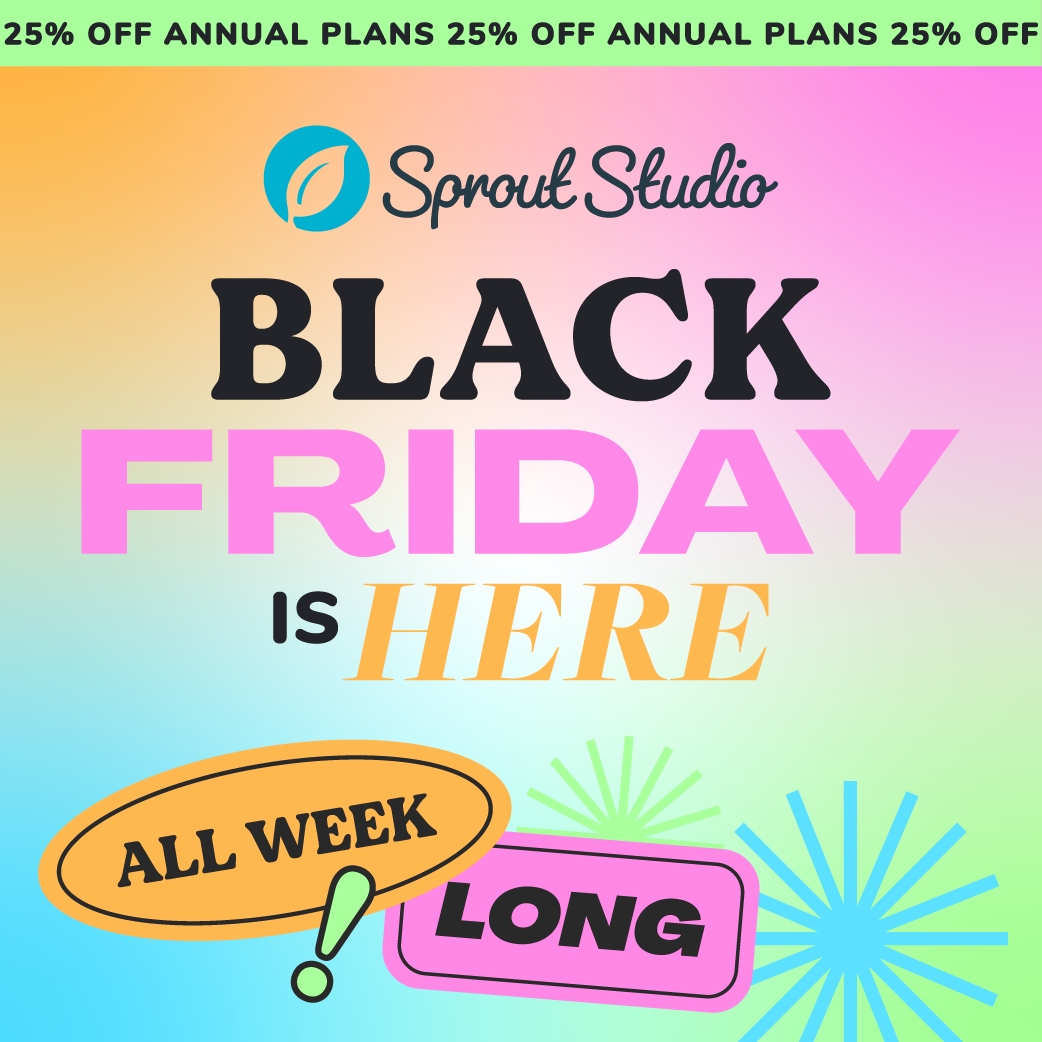 Whether you're new to Sprout Studio or you're already a seasoned Sprouter, you can enjoy a 25% discount on your annual plan when you subscribe or renew during the week of Black Friday (November 20 – 27, 2023).
No matter where you are on your photography journey, Sprout Studio exists to help photographers make a living doing what they love. From beginners to those who've seen it all (those film days, wow!), there's a Sprout Studio plan that will fit your needs.
Offer: 25% off all annual plans from Monday, November 20 – Monday, November 27 – no code needed!
---
Our special Holiday Offers are available from November 6th to December 31st, with up to 20% off on select Tether Tools products. Discover how these essential gear pieces provide solutions to challenges such as setting up an on-location capture station, mounting and powering lights away from outlets, or seamlessly integrating a tablet to elevate your shoot.
Offer: Up to 20% off on select Tether Tools Products. Available from November 6th to December 31st. 
---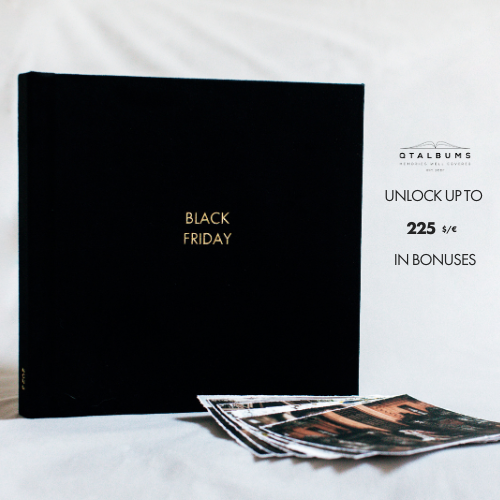 GET AMAZING SAVINGS WHEN YOU PURCHASE COUPONS FOR USE IN 2024!
Dates: (from November 24th, 2023 at 12:00 GMT (London time), and ends November 27th, 2023 at 23:59 GMT-8 (Los Angeles time)
---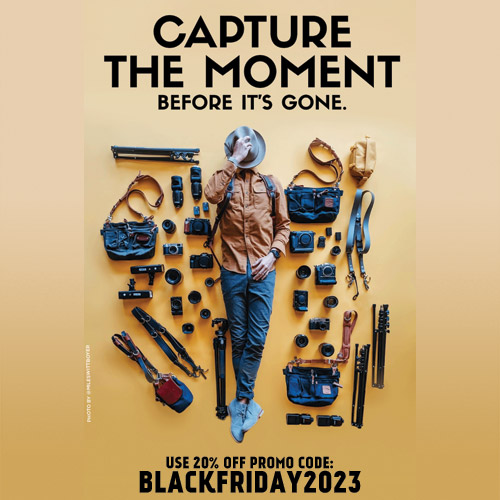 HoldFast Gear is a brand born from a spirit of adventure and a keen eye for aesthetics. Rooted in the belief that history is waiting to be captured and made, HoldFast Gear provides meticulously crafted gear for anyone with a camera. Crafted with care in Oklahoma, USA, HoldFast takes pride in ethical manufacturing and contributing to the local economy. Simply put, we strive to make the absolute best made products for photographers.
Early Bird Deals 11/14-11/18: Use Promo Code EB12
12% OFF these popular items: EDC Laptop Sleeve, Camera Swagg, Sightseer Lens Pouch, Quiver Lens Bag
Black Friday 11/20-11/25: Use Promo Code BLACKFRIDAY2023
20% OFF most Products, exclusions apply. Biggest Discounts Ever on our popular straps and leather goods
Cyber Monday 11/27-11/28: Use Promo Code CYBERMONDAY2023
---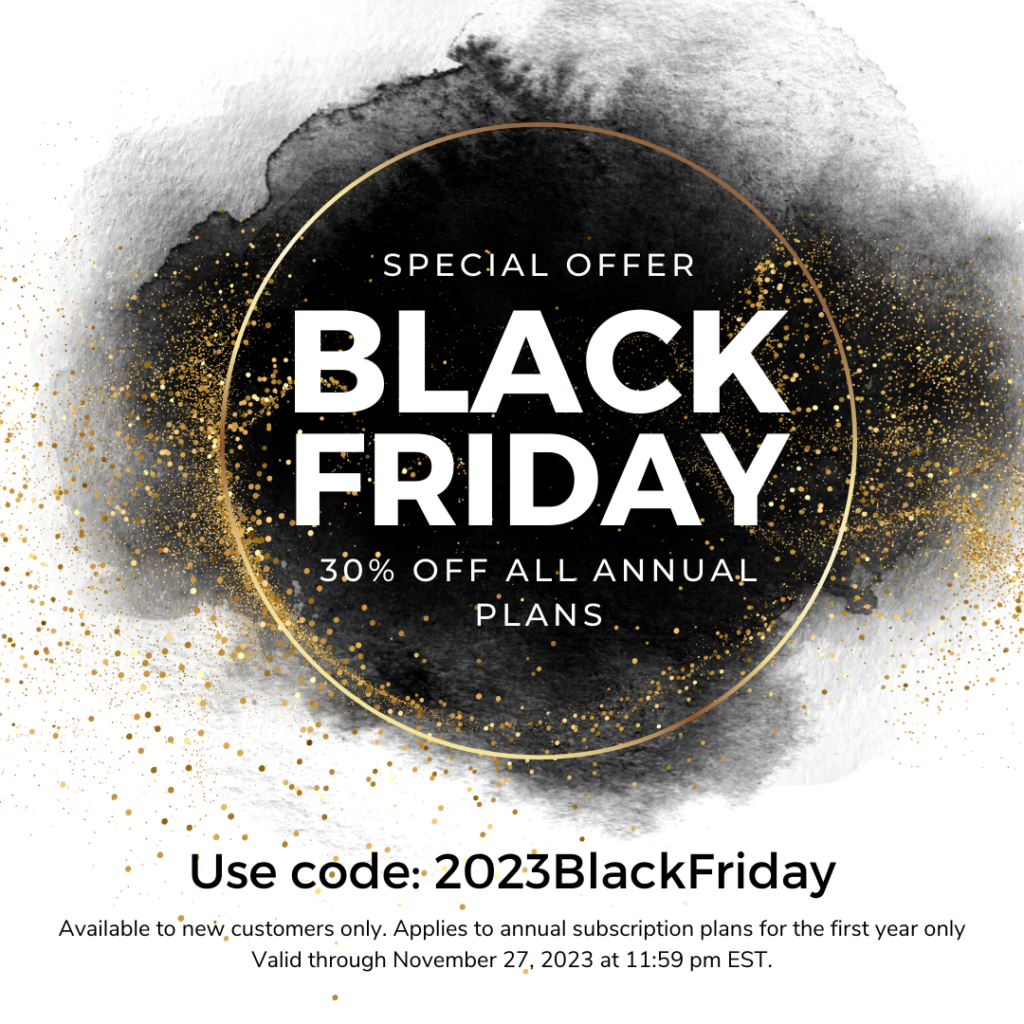 Get your client management, online booking and email marketing in order – all with Iris Works, the simplest studio management system for photographers! Join the thousands of photographers across the world who have streamlined, organized and grown their businesses with Iris Works. The biggest discount of the year!
Dates: November 21, 2023 – November 27, 2023 at 11:59 pm EST
Code: 2023BlackFriday
Promotion details: Save 30% on any annual subscription. *Eligible for new Iris Works customers only. Can be applied to any annual subscription. Savings will be applied for the first year subscription only.
---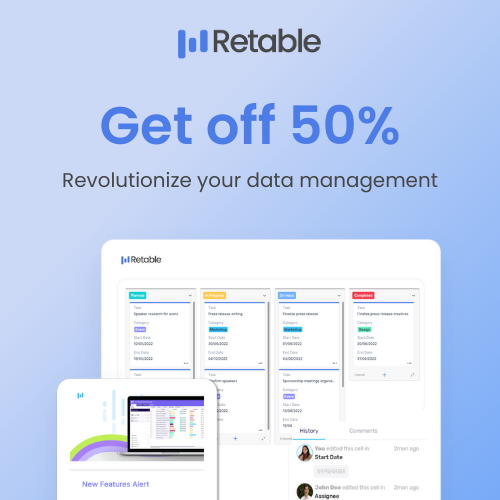 Retable is a smart relational database management solution to help you to organize your workflows, projects, teams and business operations. With a user-friendly spreadsheet-like UI, Retable offers you real-time collaboration and easy-to-use rich features to manage your projects and business workflows.
Offer: 50% off for Retable's Team plan
Available between: 15th October to 31th December
Promo Code: RTBLBF50
---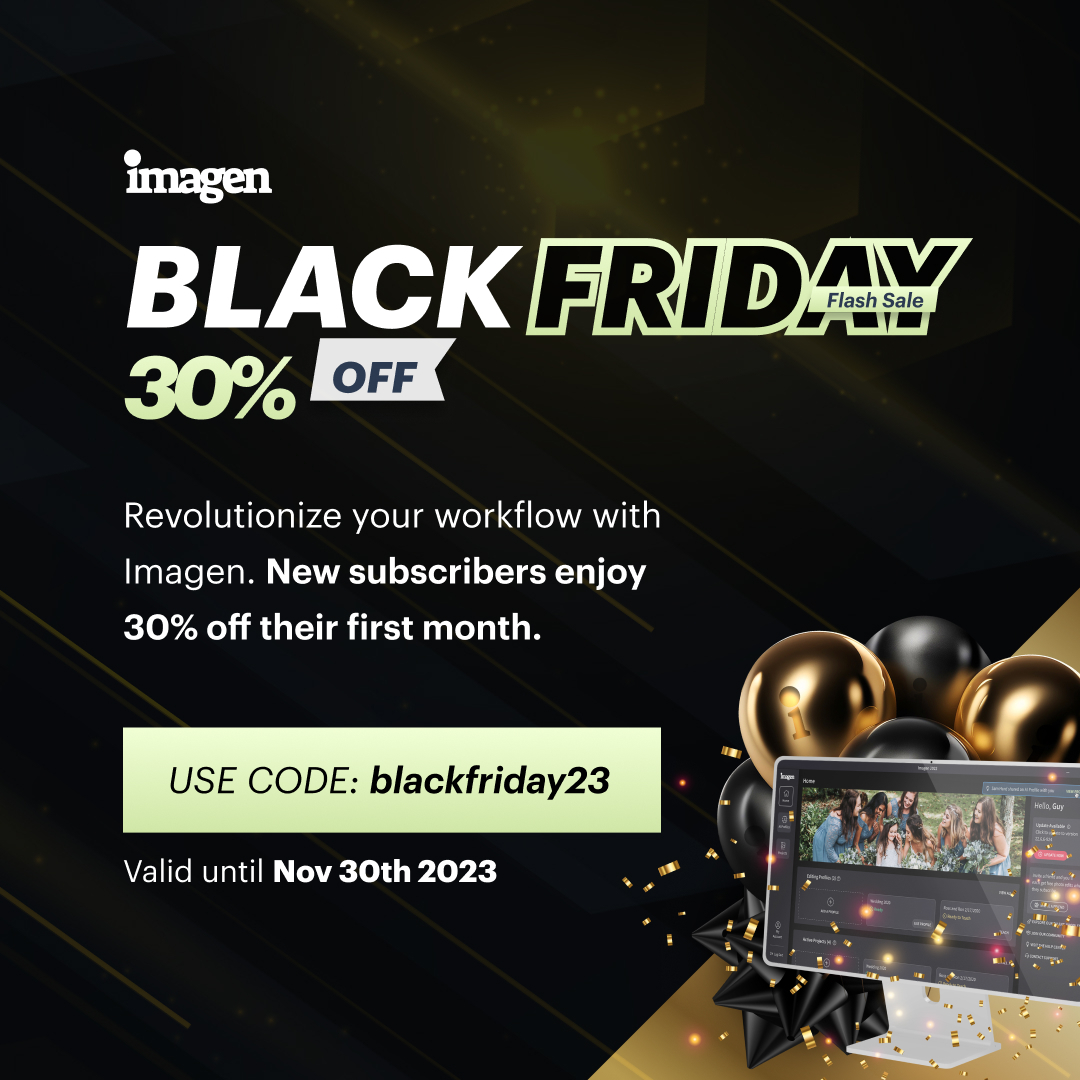 Imagen is redefining the post-production standard, elevating your workflow to new levels of efficiency while providing you with complete creative freedom. They are offering a whopping 30% discount on your first month as a new subscriber. This deal covers all of Imagen's features, including AI editing, Cloud Backup, and more advanced capabilities.
Promo Code: blackfriday23
Dates: Nov 16, 2023 – Nov 30, 2023
---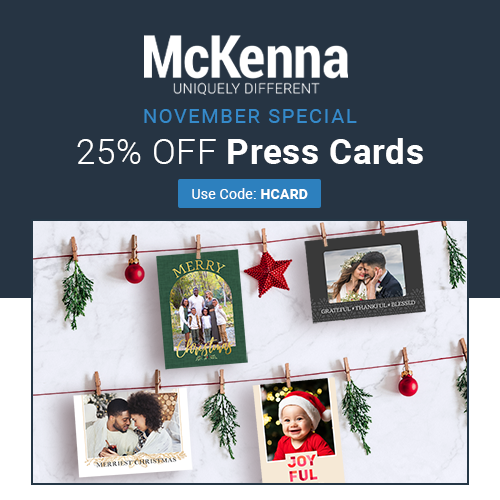 Now through November 30th, 2023, all Press Printed Greeting Cards are 25% off with promo code HCARD. That's on top of our existing quantity discounts! Choose from any one of our gorgeous press papers to complement the look and feel of your card.
---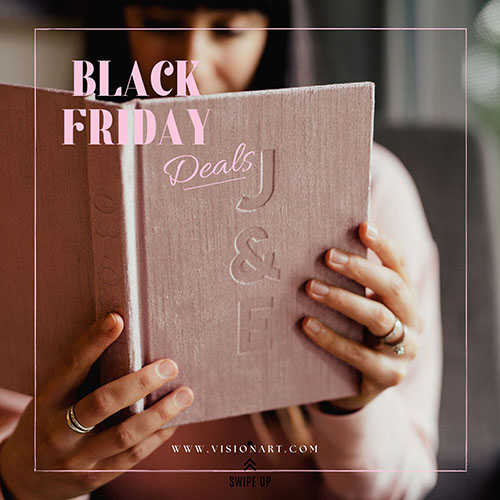 Deal 1: $50 off on an order of $300 or more
Use Code 23BF50, Valid 11/21-11/29, 2023 (One per Studio/account, images must be print ready at time of order)
Deal 2: 20% off All Folios, Mat Boxes and Matted Prints
Valid 11/21-11/29, 2023 (No code needed. One offer per order, images must be print ready at time of order)
Deal 3: 50% off Swatch Books and Custom Swatch Books
Valid 11/25-11/29, 2022 (No code needed)
---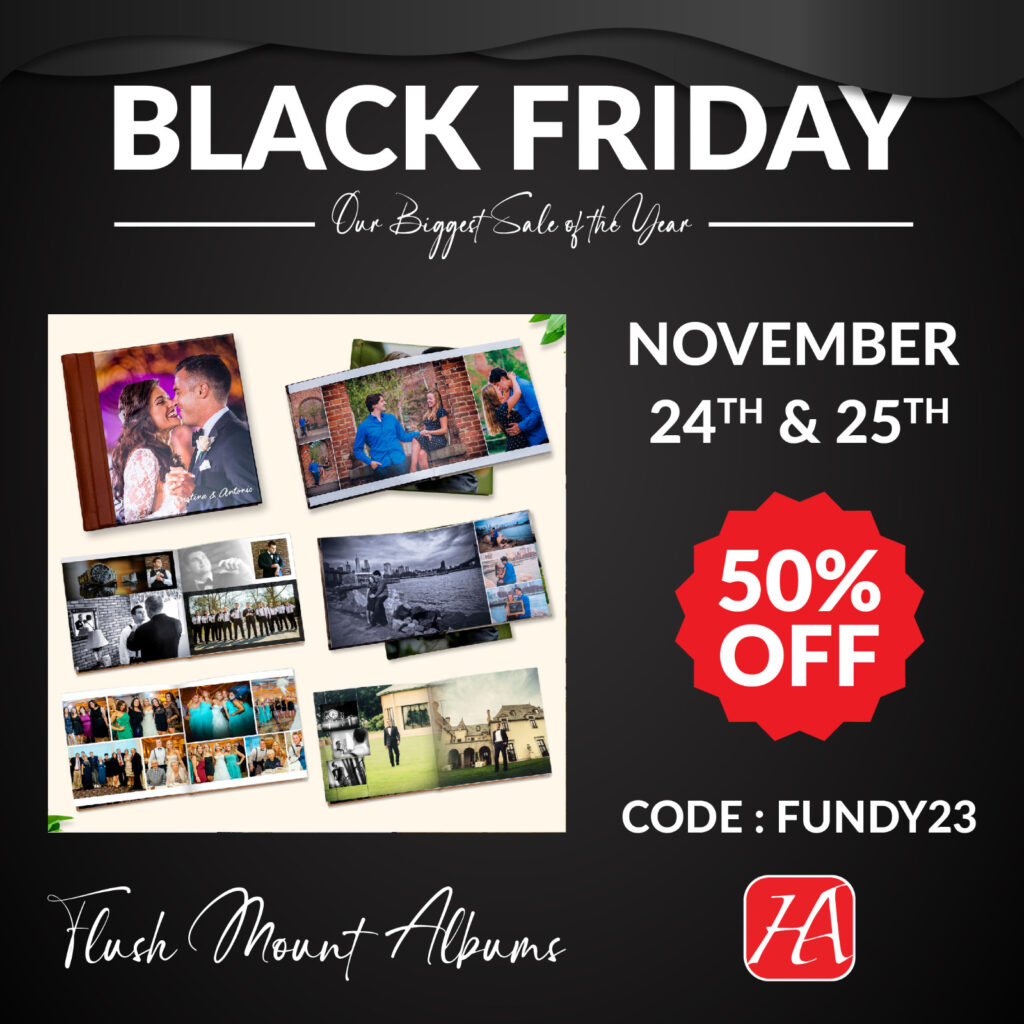 Save 50% off your order when you use code FUNDY23 November 24th & November 25th!
---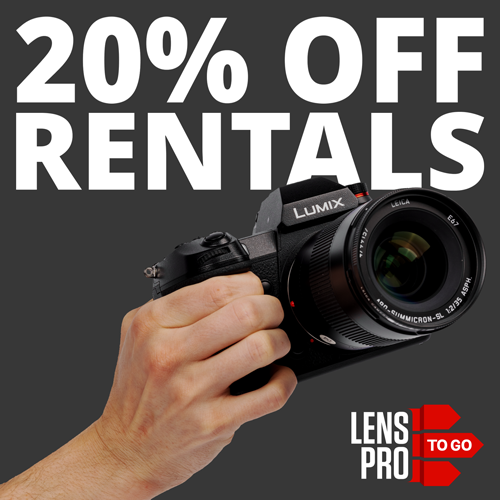 Hey there, we're LensProToGo! An online, nationwide, photo and video rental company that ships all over the US. We make getting the gear photographers and filmmakers want SUPER easy and safe. You can order online while sitting on your couch and it shows up at your front door, just a few steps away. (Or a lot of steps away if you have a super fancy house.) Even better, we ship everything in Pelican Cases so its journey across the states is as safe as can be!
Offer: Starting November 20th, Take 20% off rentals placed by December 1st with code LPTGBF23
---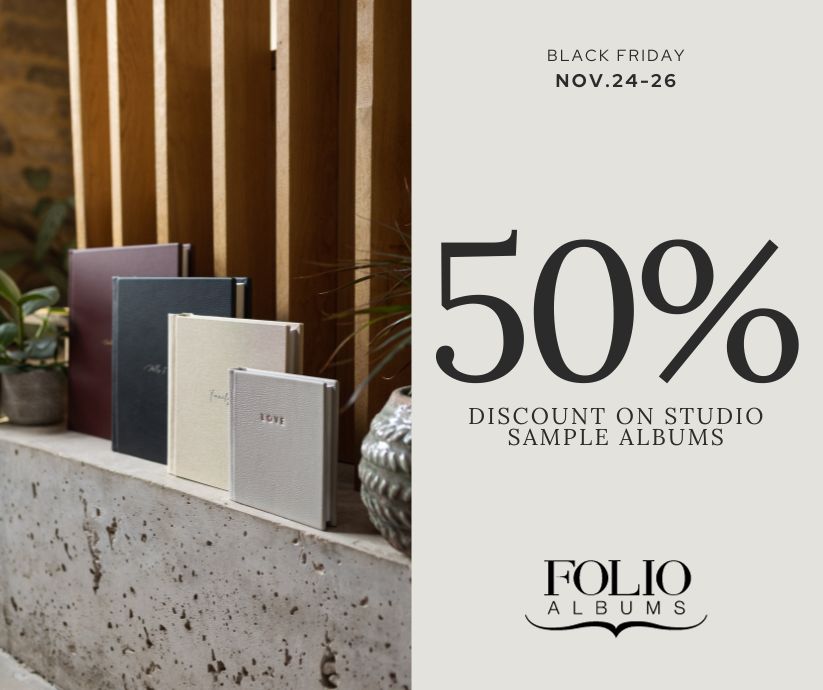 Folio Albums are offering their biggest Studio Sample Album offer of the year!
Offer: Claim 50% discount on any Studio Sample Albums from Friday 24th – Midnight (GMT) on Sunday 26th November and experience the exceptional quality of Folio Albums.
There is no coupon code needed, simply add your sample album to your cart and the discount will be removed automatically. Plus enjoy just £15 shipping to the US!
---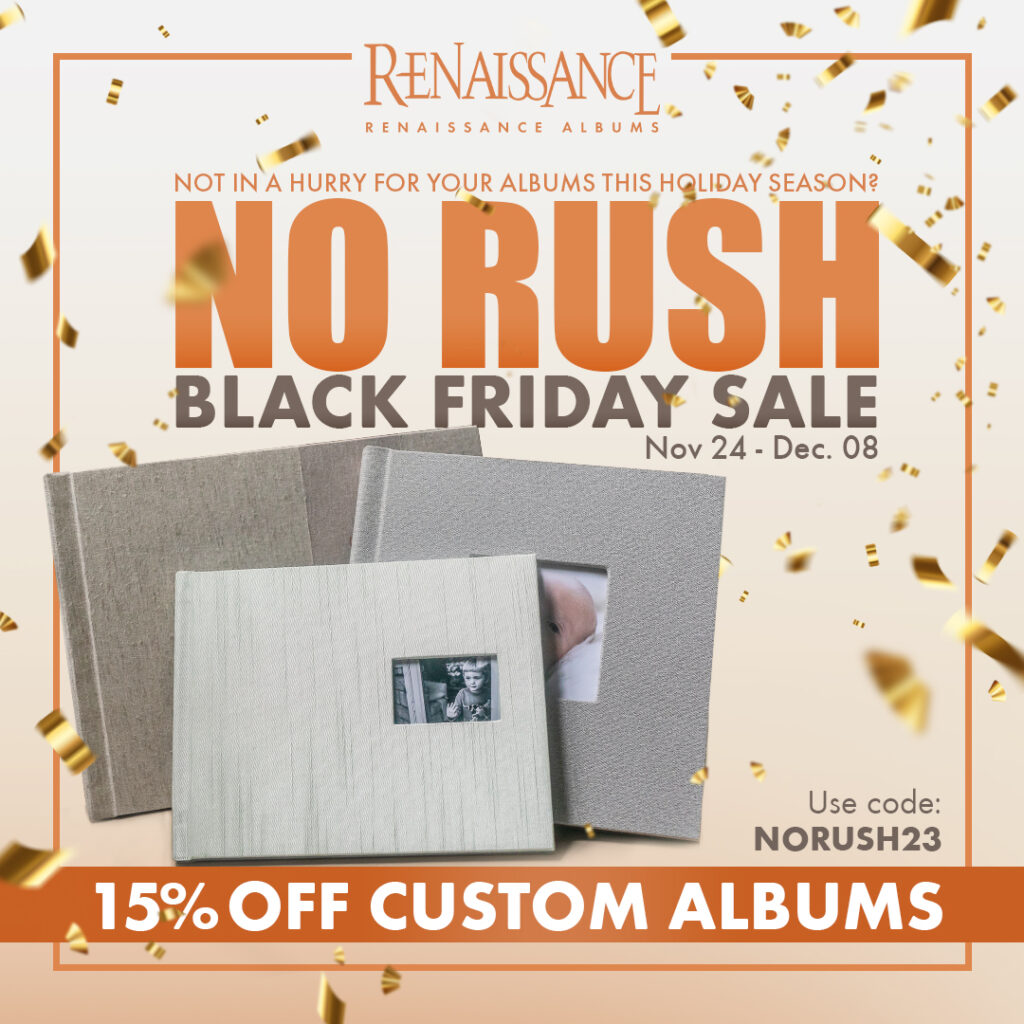 2023 NO RUSH SALE

Not in a hurry for your albums this holiday season? Then take advantage of our Black Friday "No Rush Sale!" If you do not need your albums delivered by Christmas this year, then place your orders between November 24 and December 8, 2023 and get 15% off! Just remember to enter the discount code NORUSH23 at checkout. Orders placed using this code will be delivered after New Year's Day 2024 and cannot be designated as "Holiday Orders."
*This offer applies to all custom albums only – Soho, Fine Art, Essex, Essex Plus, Bowery and Galleria Albums. Cannot be combined with any other discounts or promotions
---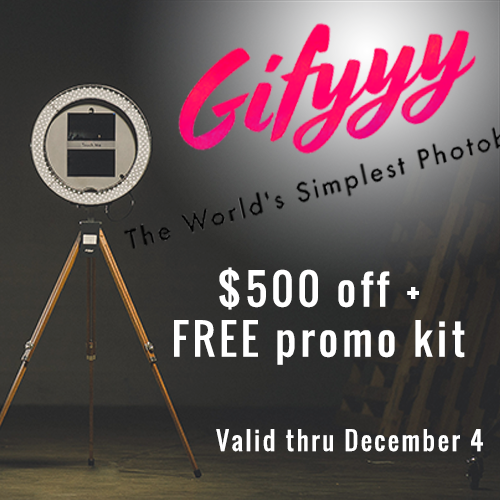 Gifyyy is THE photo booth for photographers – it's lightweight, ultraportable, 100% automated, and battery powered – this is the easiest way to make additional $$$ with every single photo booking you make.
Offer: $500 off AND free promo kit for our Pro Kit – includes promotional materials to help you get going with your first photo booth, including an Instagram video, a website video, and full-res product photographs for your website
---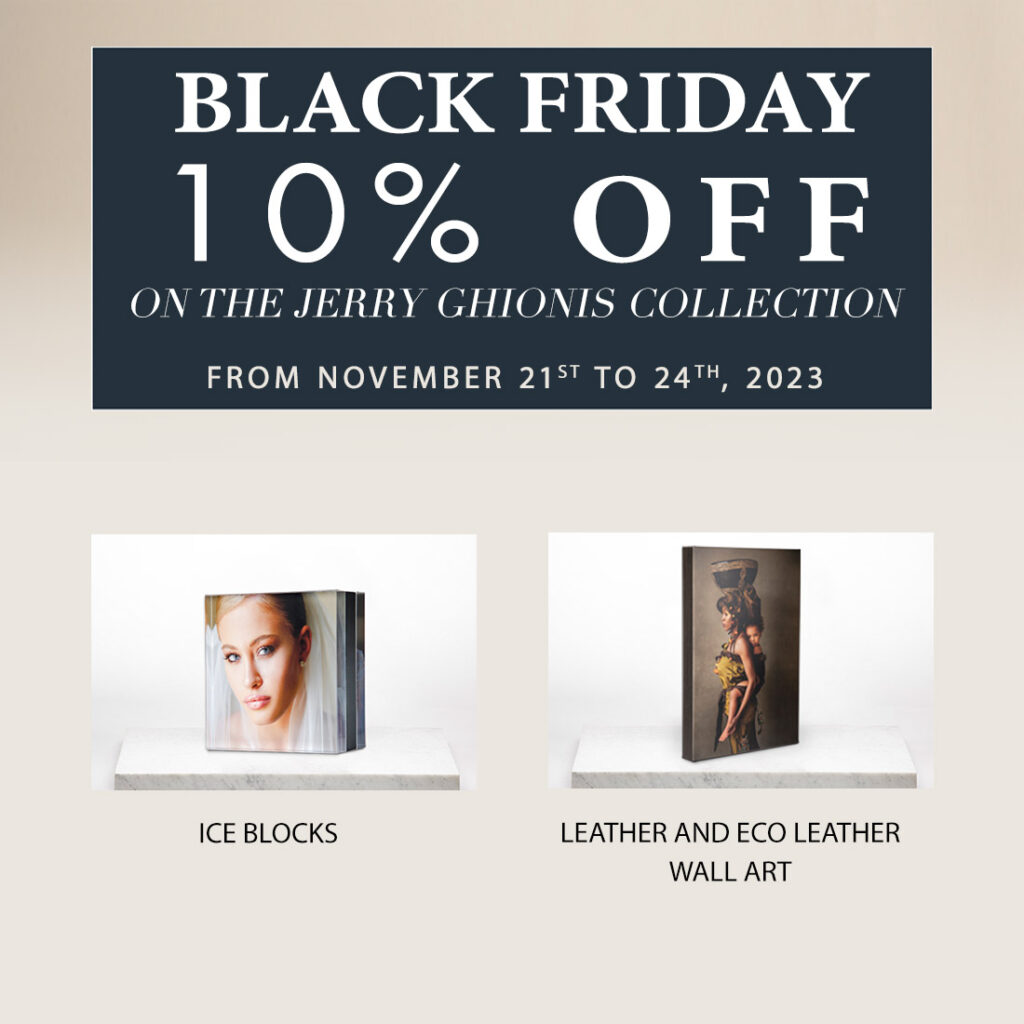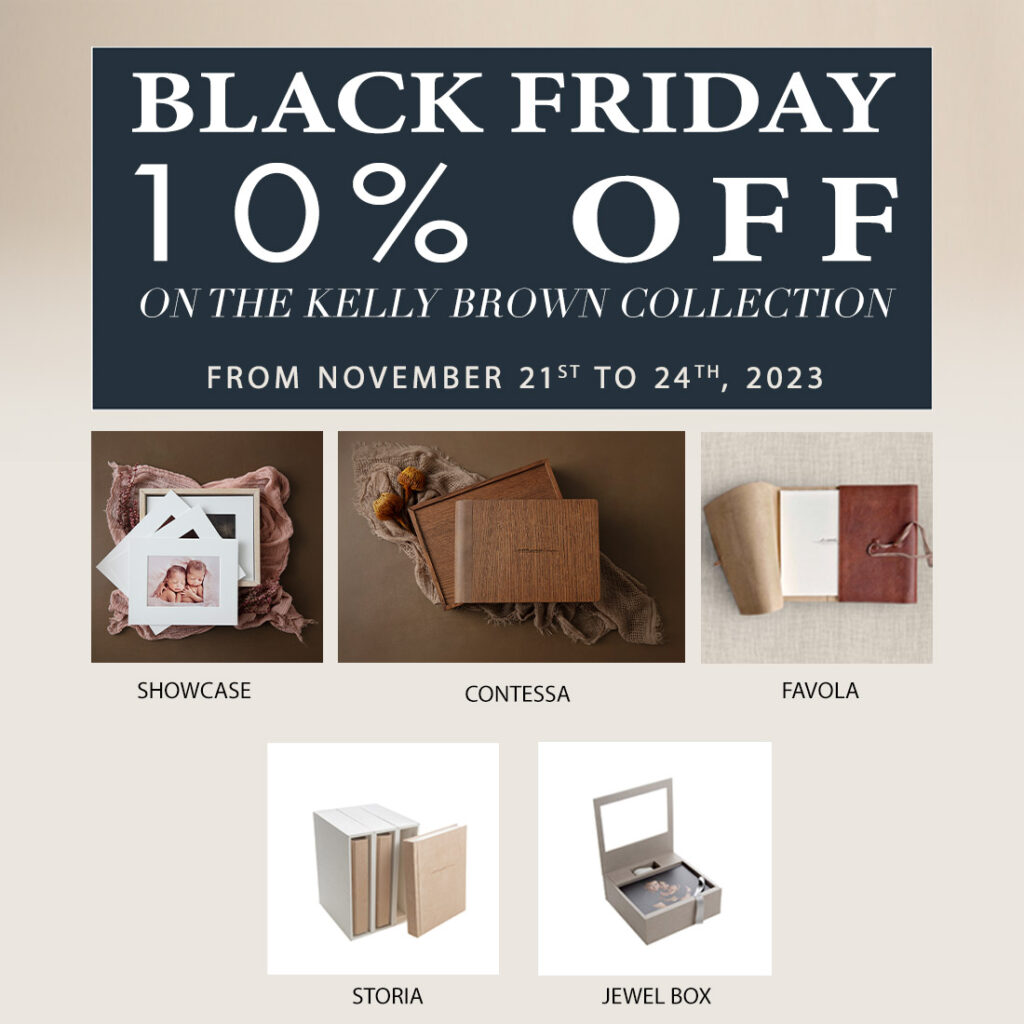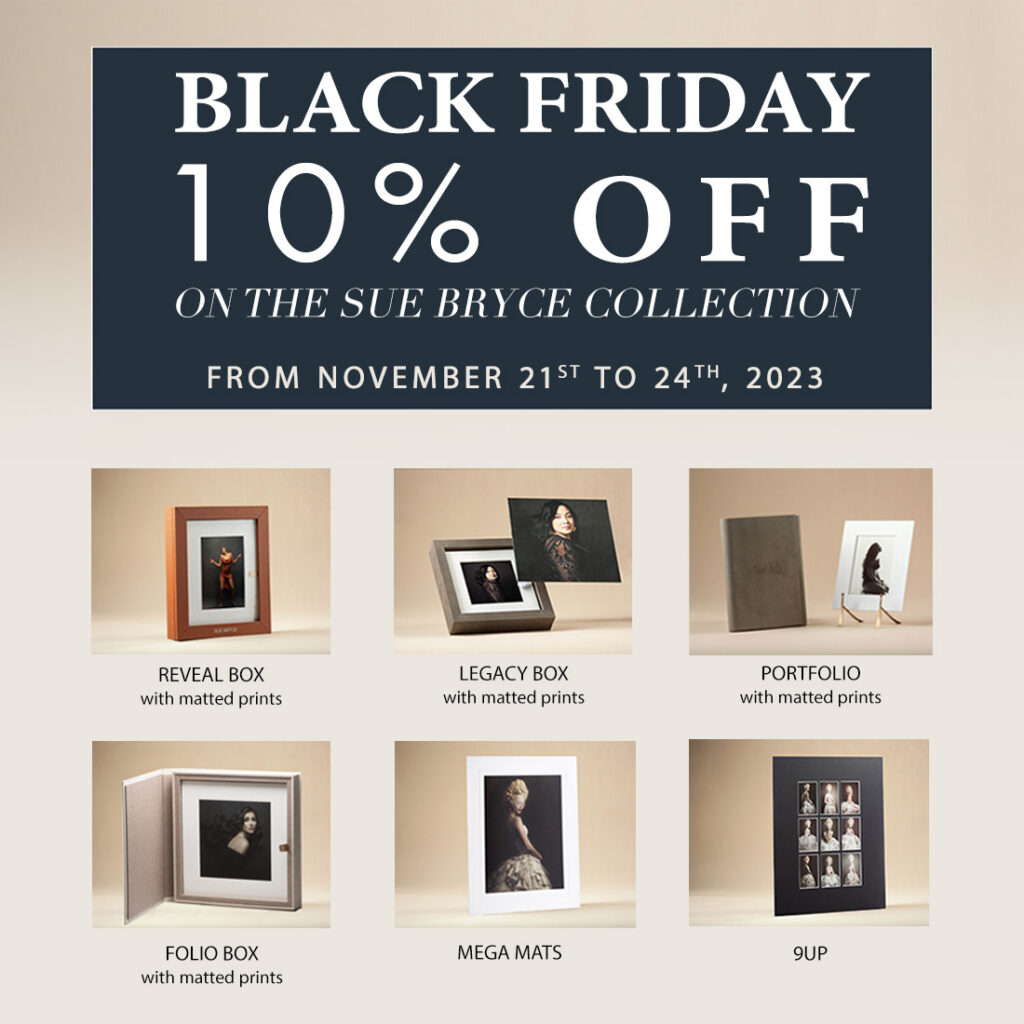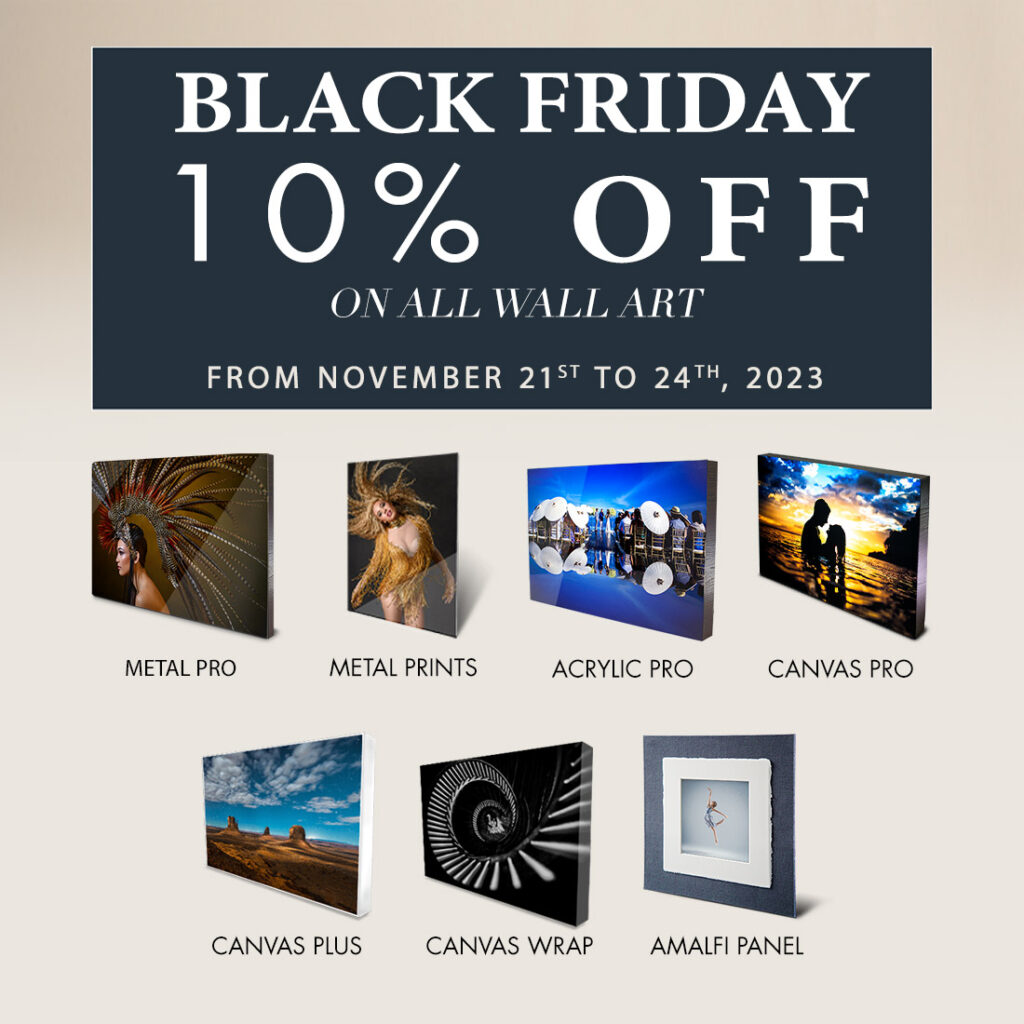 Take your business to new heights with our exclusive promotions by Graphistudio, showcasing handcrafted products made in Italy.  Included in this campaign are folio boxes with matted prints and fine art paper. Large format mats and the innovative 9-up mega mats. The Kelly Brown Collection, designed with precision for newborns and maternity photography. Our industry's first leather wall art by Jerry Ghionis, accompanied by eco-friendly leather choices. In this collection, we also have the tabletop ice blocks for a contemporary flair, along with the streamlined Maverick album, which is a system that helps you sell more albums. Lastly, you'll stand out with our distinctive, one-of-a-kind wall art—a key element in setting yourself apart in the ever-evolving landscape of photography.
Offer: 10% off on The Sue Bryce, Kelly Brown, Jerry Ghionis, and Wall Art Collection. No quantity limit or limit on number of orders
Code: No promo code. Promo will be automatically be applied
Dates: Starts November 10th /  Ends November 24th
---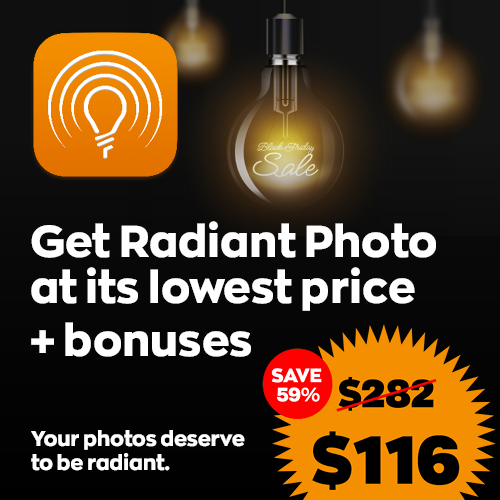 Radiant Photo Lifetime: For a few days, until the end of Cyber Monday, you get a massive discount on our award-winning Radiant Photo (unlimited license, no subscription)! PLUS a big pack of presets; if you like, we'll even throw in a free year of Radiant Toolkit!
Offer: Now only $116   |  Value: $282
Radiant Photo for 12 Months: Radiant Photo delivers top-tier editing tools to perfect every shot. Mylio Photos+ ensures flawless cloud-independent media management across all your devices and VIEWBUG connects you to a global creative community with exclusive rewards. You'll love this bundle! Get 12 months of unlimited access to these three best-selling products.
Offer: Now only $99   |  Value: $471
---