Tip • Shooting on Faux Floors
This post serves two purposes – first, to review the vinyl floors from Denny Manufacturing, and then also some tips on how to use these floors effectively. 
Shoot Your Albums
Whenever a finished album arrives at your studio, you should take a photo of it for social media and your blog. By constantly posting photos of actual albums, you'll attract more clients who want an album, or entice clients to order a bigger and better album. We want what we see, and showing off your gorgeous albums help clients envision one of their own.
But if you are like me, you also want a bit of variety in your shots. Always placing the albums on the same floor or backdrop can get boring. And obviously replacing our floor constantly isn't a solution. In the shot below I used Denny Manufacturing's neoprene floor. While the floor make look fake when you pull back the curtain, in the photograph it looks incredibly real.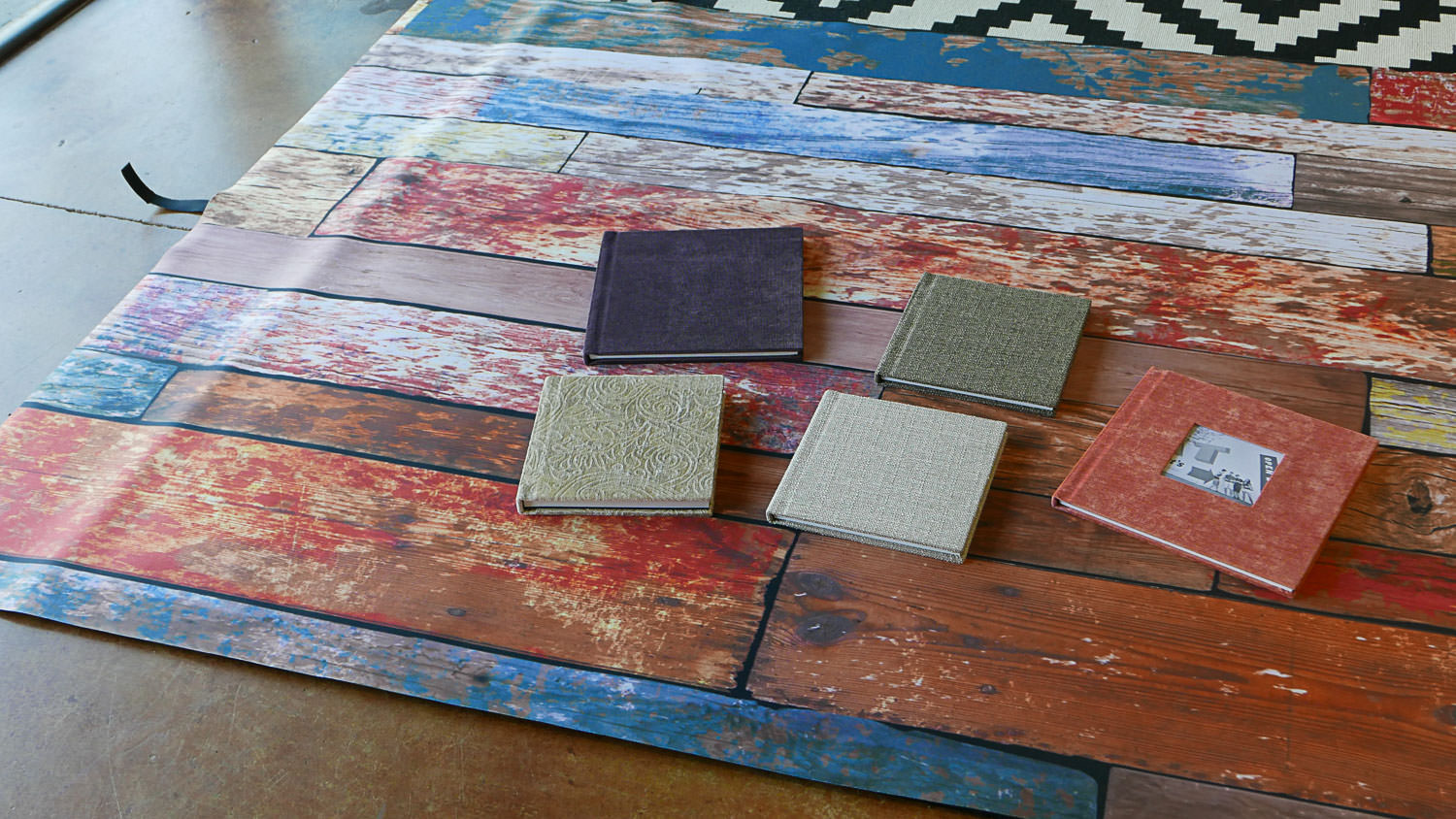 Below is another shot with a different floor.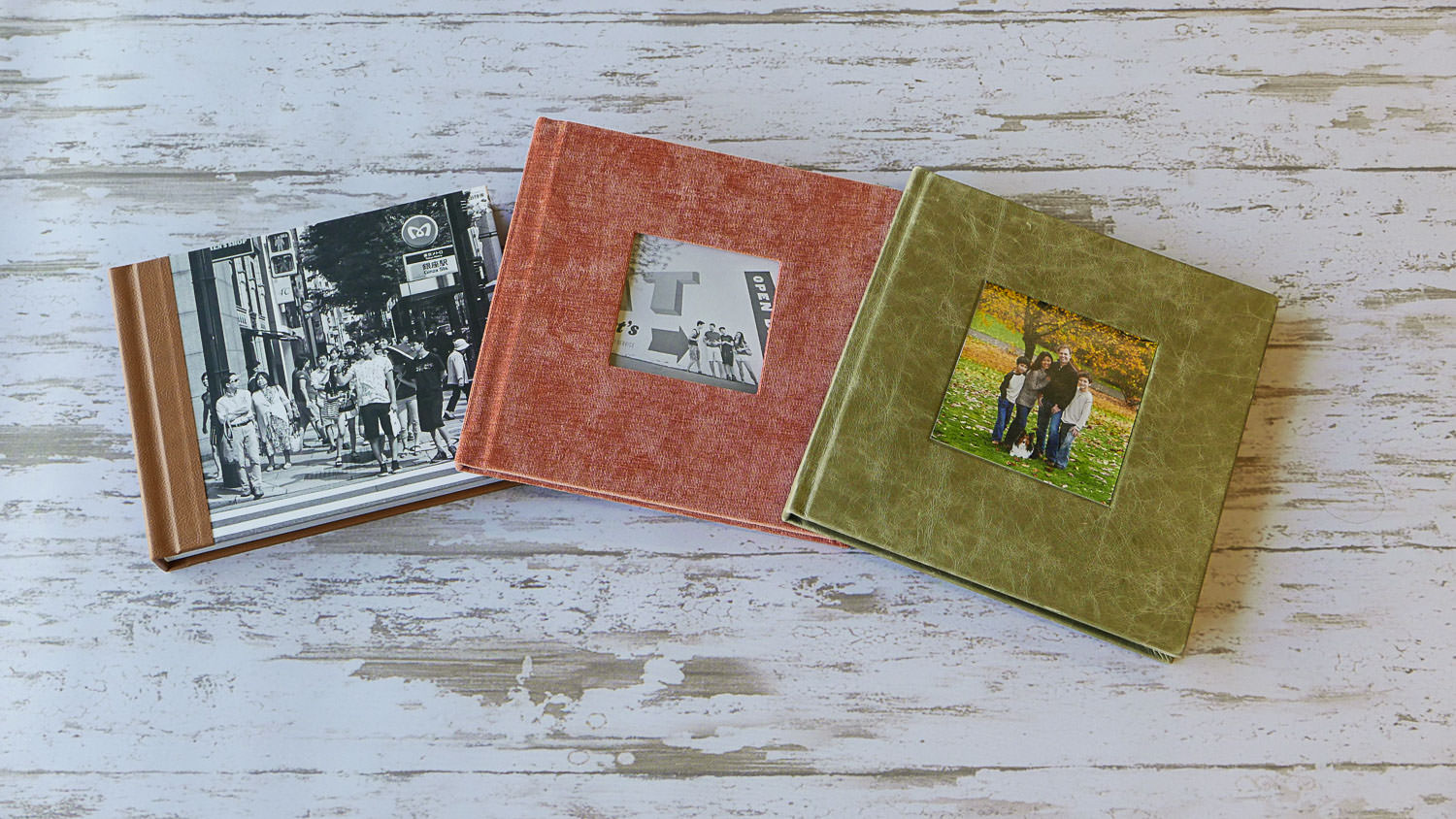 And the shot pulled back.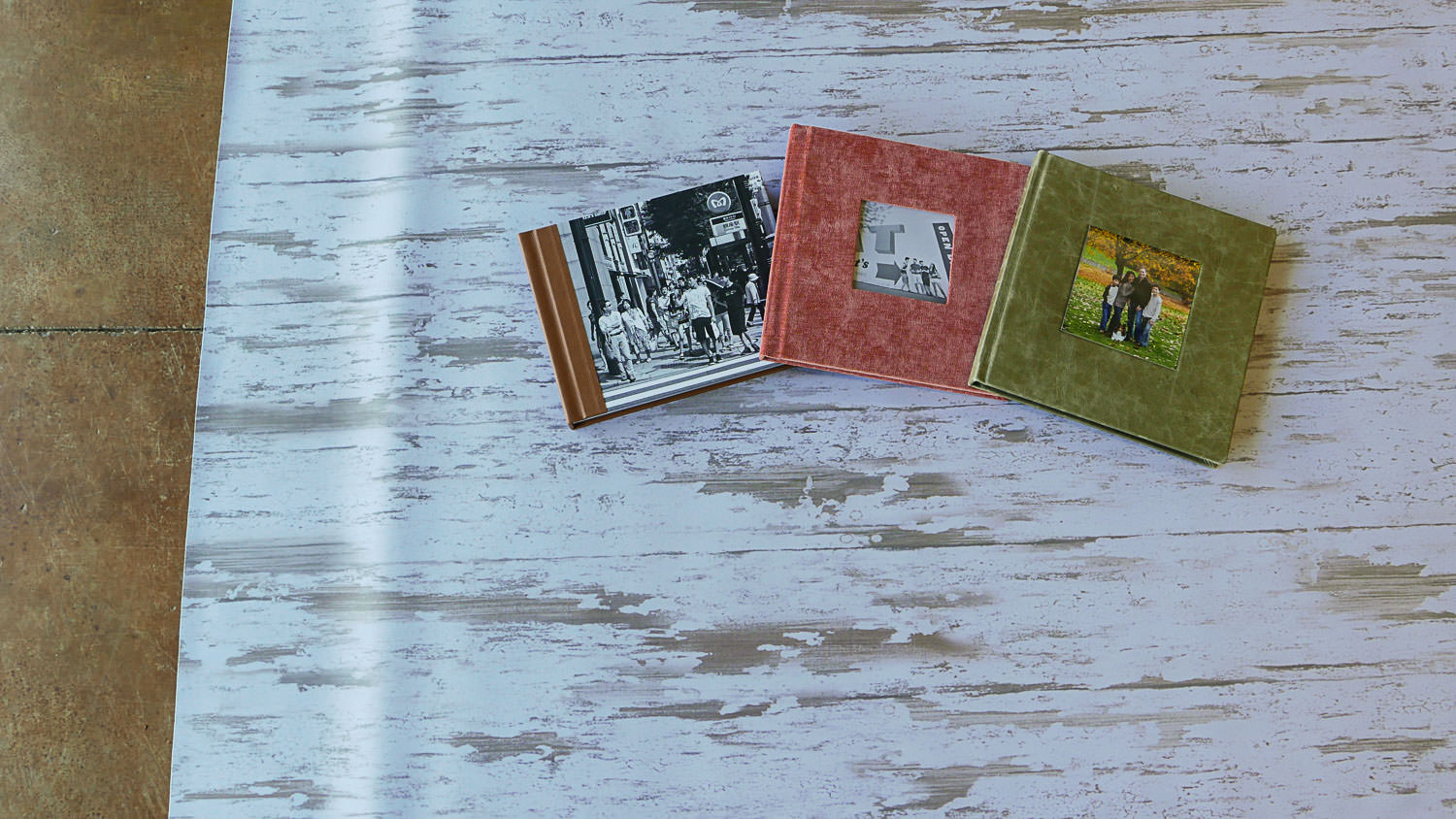 For Portraits
There are an insane amount of options from Denny Manufacturing. When coupled with the faux base boards, you can't tell that it's not wood. The best part, is that these are soft, easy to place and stick to where they need to be. It's no problem putting a baby on this soft floor. And with the neoprene backing, it doesn't slip. When you are done, just roll it up – super easy. I was really impressed with these floors, and have become a big fan.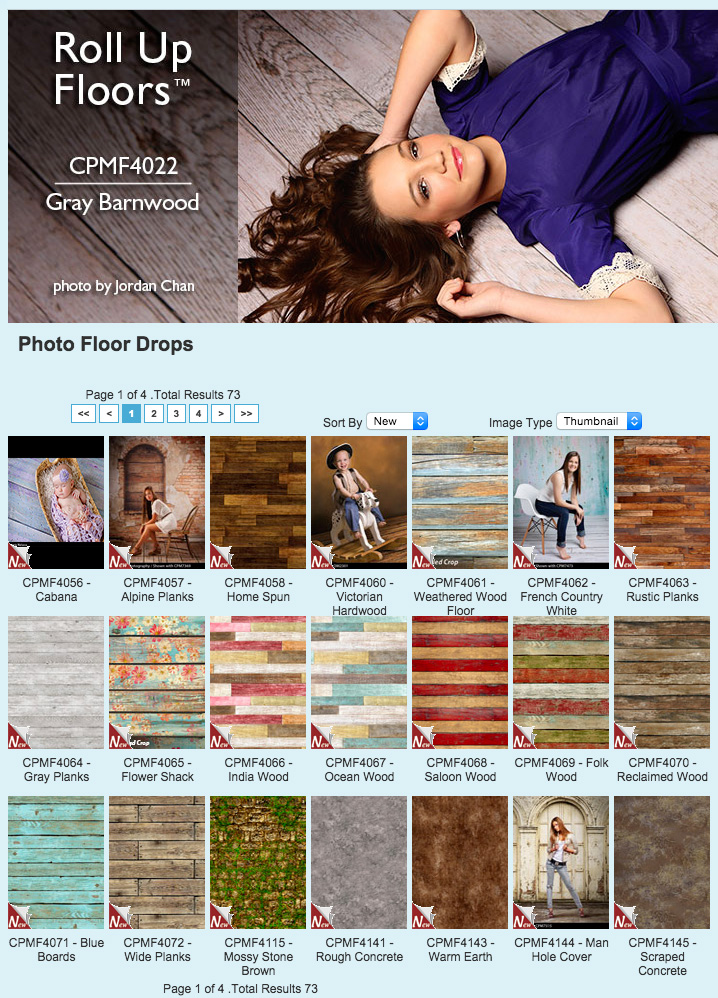 Cost
Denny Manufacturing floors start at $129, which is much cheaper than real wood.
Check Them Out
I would highly recommend these floors, and they have a ton of uses. Check them out here.