Tip • Think Tank For Life
I started using Think Tank products way back in 2005 or 2006. I purchased their belt system with the lens pouches as they are great for quick lens changes. Well, I had a problem with one of the pouches. I had ordered the wrong size, and my lens wouldn't fit in it. At the time I was living in Japan and Think Tank shipped – at their own cost – a replacement for me. It was awesome, and I was so happy. In this post I'll give a quick review of the bags that I own and use. Currently I'm shooting the Leica M system, so I use smaller bags. If you are using a mirrorless system you'll love these bags. If you are using a larger DSLR system, then you'll want to look at the next size up on many of these.
Turnstyle 5 and 10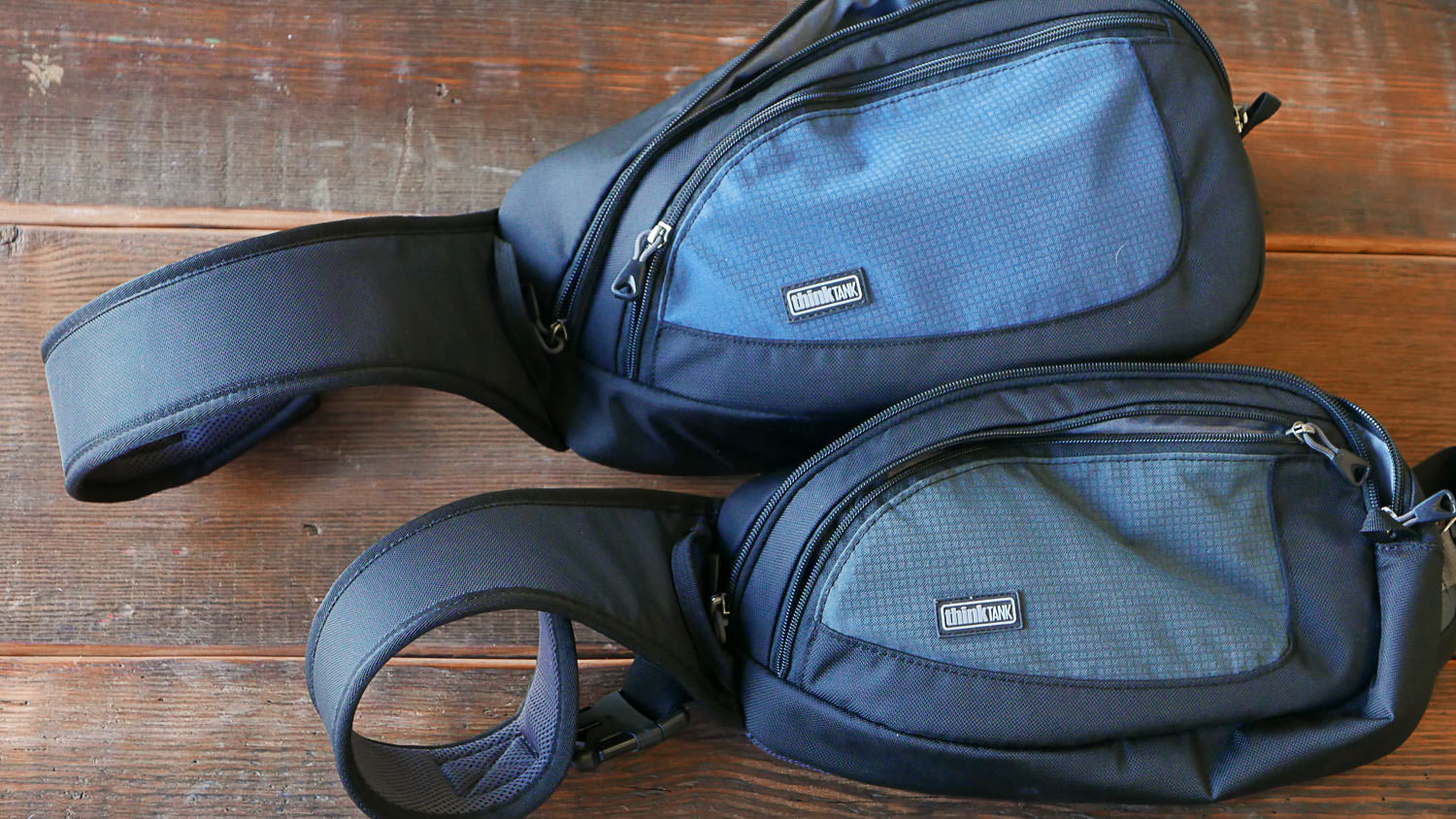 The Turnstyle 5 and 10 bags are my walk around bags. I can fit my camera, a couple lenses and a notebook. Or I can leave one lens behind and fit in my Fuji Intax printer. I'll often give someone a quick polaroid print from a shoot or when I'm out doing street photography.
What makes these bags great is that when you spin them around from your back to your front, the zipper is facing up and the bag is stable. It's the best way to change lenses on the fly.
My New Favorite Backpack
The Perception Pro is by far the best backpack for a laptop, iPad and a small camera system. I can fit my entire M system, with a flash or two, my 15″ Macbook Pro and an iPad. All in this bag. My favorite part is the pouches. Most bag systems require you to lay the bag flat and open up the entire back to access your gear. The Perception has 6 pouches inside the bag, securing your gear. You can just open the top of the bag and access your different tools. There is even a strap and a pouch for attaching a tripod.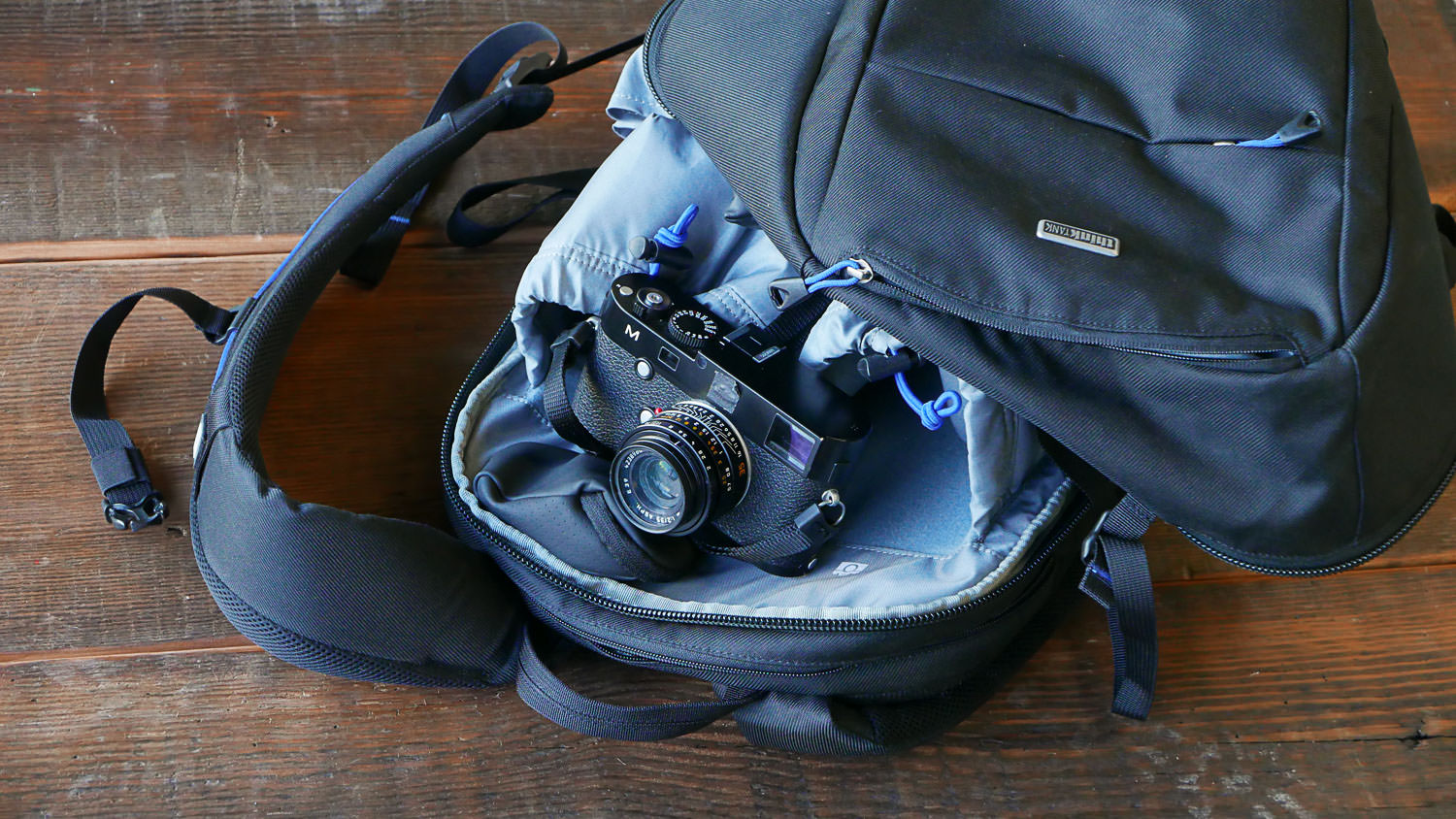 The Mini Roller Case
Think Tank's most popular roller case is by far the Airport International series. And it is great. It fits in the overhead bins of all domestic and international flights. Just one problem – it won't fit in the overhead bin of those little Bombadeer commuter flights. Here in Portland, Oregon, most flights connect through Seattle and we have to fly a little commuter plane to Seattle. And that means putting the Airport International on that little cart outside the plane, while it is raining and hope that it makes it to the next destination. Enter the Airport 4 Slight. It's small enough to fit in these smaller airplane overhead spaces.
Please note: we recently discovered this particular bag is no longer in production. Check out more of Think Tank's Airport International series here.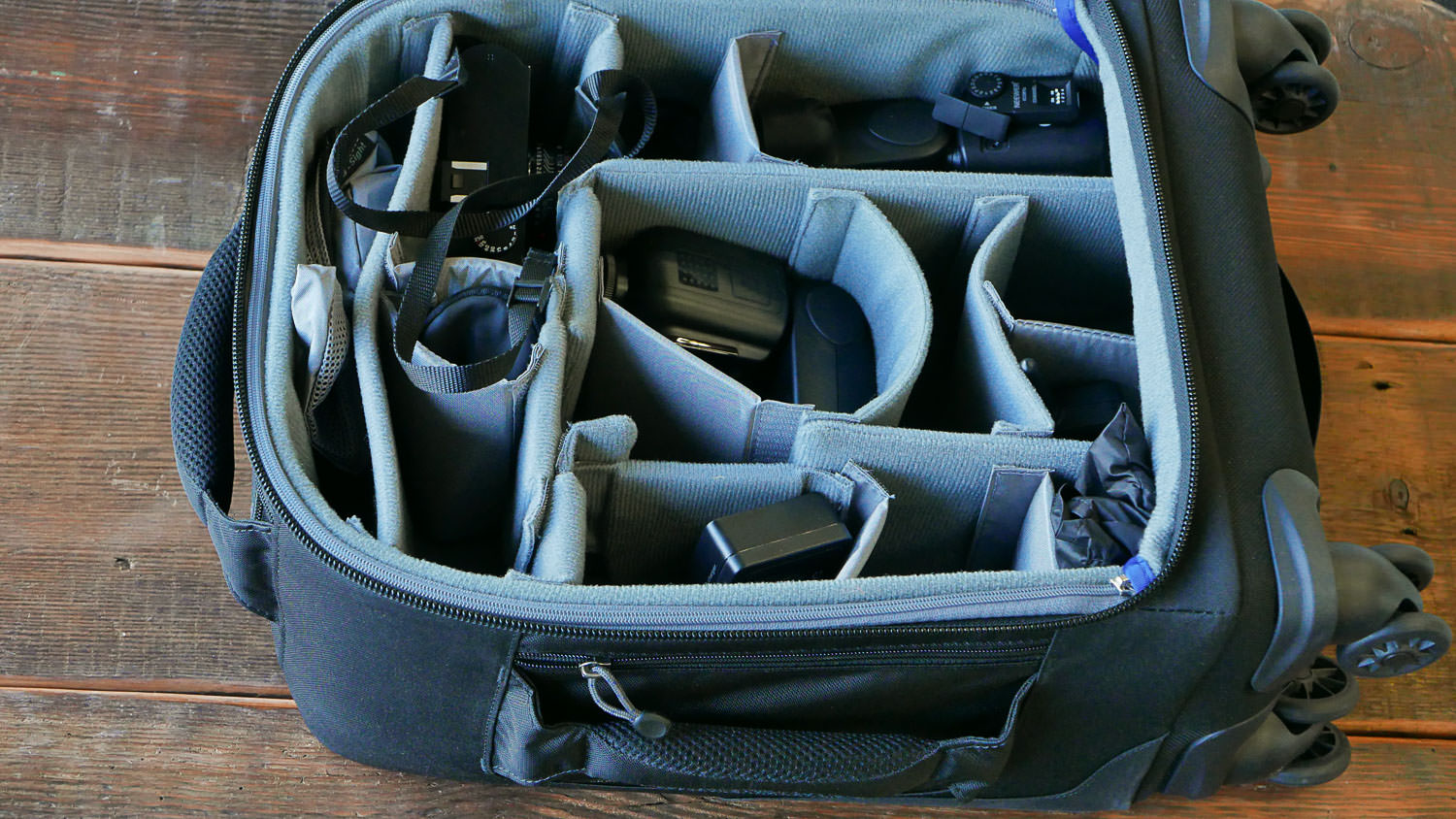 Check Out Think Tank Photo
You should definitely check out Think Tank for any bag you might need. They have every shape and size. My favorite part? In the decade that I've been using them, I've never even seen a stitch come undone. These are solid bags.